Trying to choose which vacation to take with VBT can be quite the decision since we offer so many amazing tours—over 49 biking and walking vacations to 26 countries. Biking through Europe is a great way to slow down and really immerse yourself into the sights, sounds and culture of the Old World. We thought it would be fun to see which European bicycling vacations that our travelers are taking the most. So without further ado, here are the "Top 10 Most Popular VBT Bike Tours in Europe"
1.) Puglia: Italy's Undiscovered Coast biking vacation | Traveler Rating:4.9/5 | Level: Easy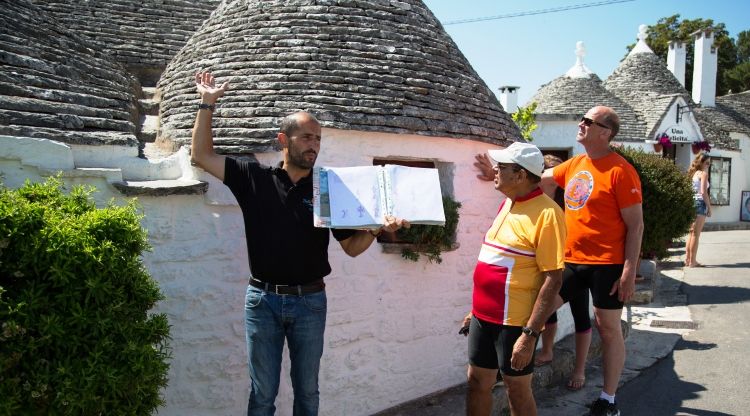 The itinerary on the most popular of our Italy bicycle tours includes stays at authentic masserie, a home-hosted lunch and olive oil tasting with a local family, cycling along peaceful country roads tracing a glimmering coast and learning about the unique construction of Alberobello's trulli houses—a UNESCO World Heritage Site.
2.) Italy: Cycling the Dolomites biking vacation | Traveler Rating: 4.9/5| Level: Easy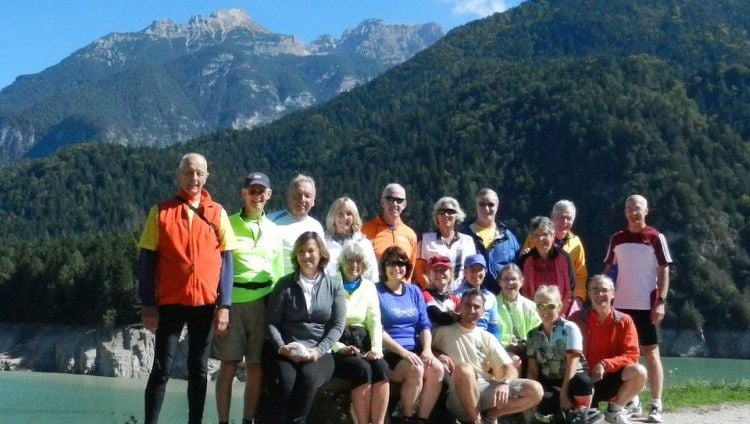 If you're someone who likes bike adventures in the mountains without pedaling up hills, this Italy bike tour is the perfect choice. Travelers will admire breathtaking scenery on thrilling descents on easy bike paths while stopping to discover the rare language of the Ladin people, picnic on the shores of Lake Calalzo, and visit the Duomo della Collegiata—the oldest monastery in the Dolomites.
3.) The Czech Republic, Germany & Austria biking vacation | Traveler Rating: 4.9/5 | Level: Easy



Highlights include a guided tour of historic Český Krumlov—a UNESCO World Heritage Site— lunch in the home of a local Czech family, learning about Bavarian culture from the owners of a local tavern and viewing two scenic marvels of Austria: the Danube's Schlögener Schlinge and the Wachau Valley.
4.) Tuscany by the Sea biking vacation | Traveler Rating: 4.9/5 | Level: Easy/Moderate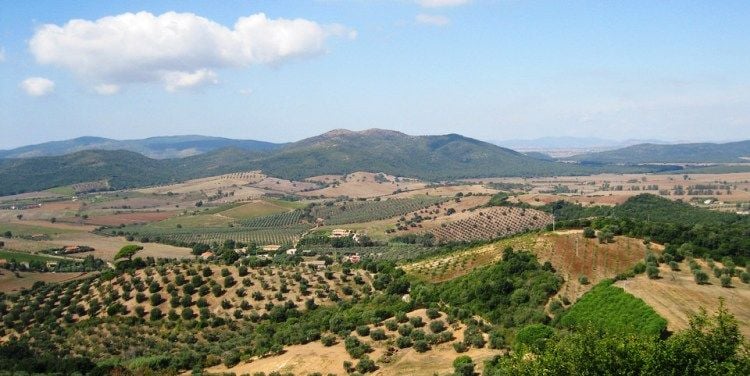 Travelers on the most popular of our Tuscany bike tours will stay in charming agriturismi that produce their own wines and olive oils, cook with local chefs, take a private tour of Giglio Island, and enjoy stunning cycling routes along the countryside, elegant villas and gardens, and the Tyrrhenian Sea.
5.) Croatia: The Dalmatian Islands biking vacation | Traveler Rating: 4.9/5 | Level: Moderate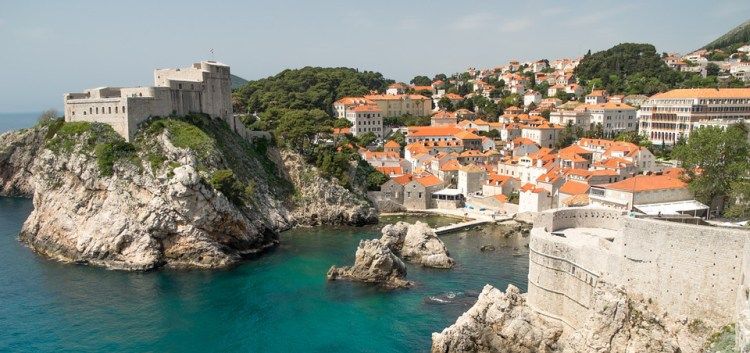 Have you always wanted to take a trip to Croatia? This popular tour includes off-the-bike highlights like a visit to one of the world's last remaining stonecutting schools, a dinner in a family home, a cooking lesson, and swimming in pristine waters at Zlatni Rat, Croatia's most famous beach; as well as scenic biking along spectacular coastal routes. To get a better idea of this Croatia vacation, check out our USTOA Travel Together Video Series with Travel Host Kelley Ferro.
6.) Provence: The Alpilles biking vacation | Traveler Rating: 4.9/5 | Level: Easy/Moderate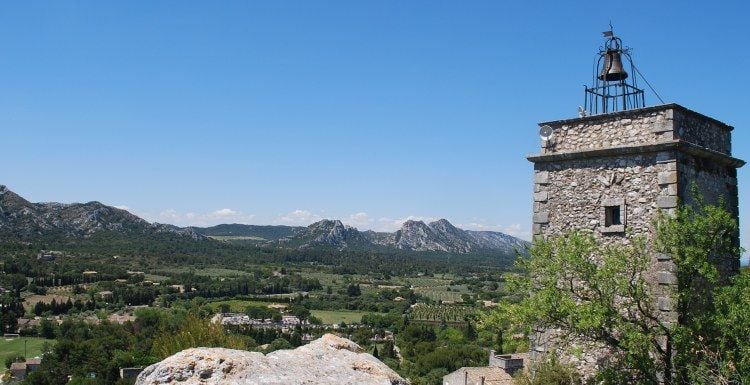 This Provence tour features enthralling cycling routes with stunning views of the Alpilles, a private walking tour of scenes that inspired Vincent van Gogh in St. Remy, a home-cooked dinner with a renowned pastry chef, visiting the famous Roman aqueduct, the Pont du Gard, and a guided tour of Avignon—the "City of Popes."
7.) Spain: Under the Andalusian Sky biking vacation | Traveler rating: 4.8/5 | Level: Easy/Moderate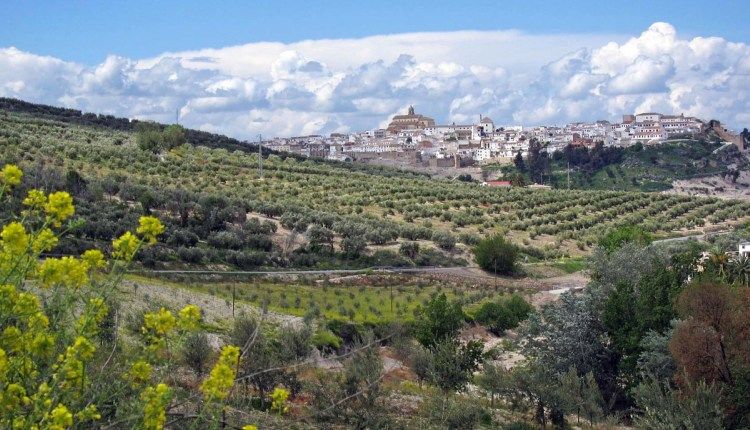 One of our two Spain tours, this Andalusian adventure includes a guided tour of the Alhambra Palace, cycling along the sleepy Spanish Vega on the Via Verde biking trail, and learning to prepare authentic paella with a local chef. New for 2015, we've added an extra day in Granada which includes a fabulous bike ride along the Ruta de las Fortalezas where we'll discover the Roman influences on southern Spain as we cycle by medieval castles and grandiose churches.
8.) Sicily: Biking the Southern Coastal Villages vacation | Traveler Rating: 4.8/5 | Level: Easy/Moderate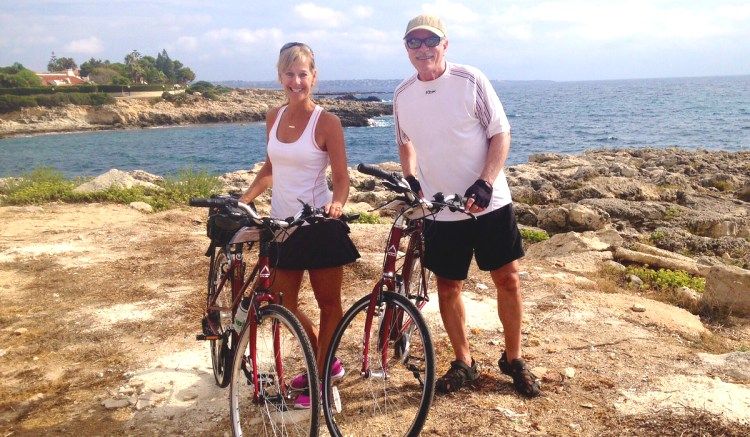 Biking Italy is our favorite mode of exploring this amazing country. Travelers on our Sicily bike tour will get to tour a historic chocolate making factory, visit baroque palaces, learn to prepare Sicilian delicacies with a local chef, and of course cycle along the breathtaking southeastern coast of Sicily and swimming in the blue waters of the Ionian Sea.
9.) Slovenia, Austria & Italy biking vacation | Traveler Rating: 4.8/5 | Level: Easy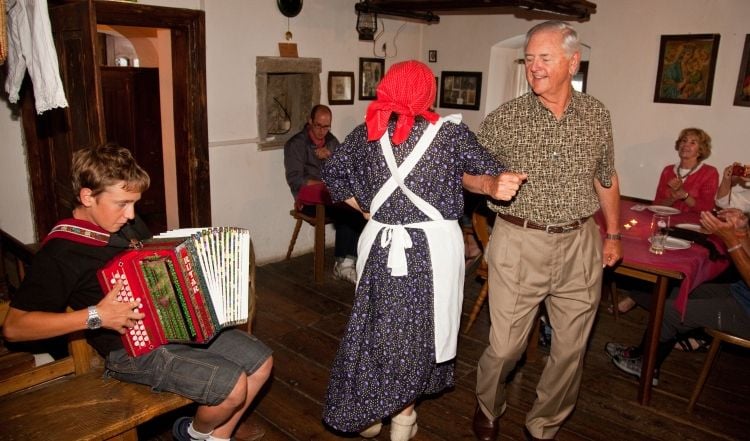 Discover three unique cultures on this exciting bike tour in the Julian Alps. Highlights include biking around Austria's Wörthersee Lake, learning to make struklji—a typical Slovene dish made with dough and a variety of fillings— a home-hosted lunch on an Austrian farm, tasting Italian wines and spending a day at Lake Bled, one of the most photographed places in Europe
10.) The Tuscan Coast biking vacation | Traveler Rating: 4.9/5 | Level: Easy/Moderate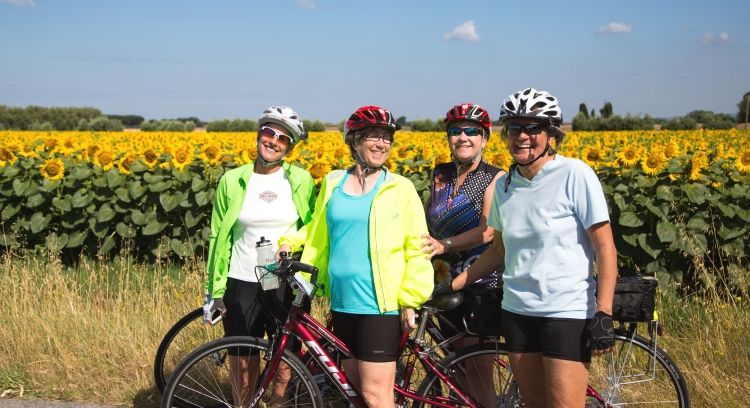 The second of our Tuscany vacations to make the Top 10 list visits the fertile Costa degli Etruschi. Highlights include tasting the best varietals of the Agrihotel Elisabetta's wine cantina, riding along the Strada del Vino, a home-cooked meal of delicious Tuscan cuisine, an olive oil mill tour & tasting, and relaxing on Tyrrhenian Sea beaches and in seaside towns.
If you would like to reserve a vacation, request a catalog or speak with one of our Tour Consultants, please call 800-245-3868 Monday-Friday from 8:30am to 6:30pm EST and Saturdays from 10:00am to 3:00pm EST.