Discover Italy
With an astoundingly rich cultural legacy and stunning, varied landscapes, Italy truly has something for everyone. The Italian dedication to living well is evident is everything from an expertly pulled espresso to a couple strolling hand in hand on an evening passeggiata. There's no better way to get a taste of la dolce vita than on a VBT bike tour in Italy.
Adventurers looking to soak it all in can follow cypress-lined lanes through rolling vineyards in Piedmont, pause to say "buongiorno" at an olive oil mill hidden among centuries-old olive trees in Puglia, cycle into the magnificent valleys and storybook villages of the Dolomites, or stop for a gelato in a cliffside village beside the sparkling Mediterranean in Tuscany.
From Michelangelo's David and Brunelleschi's Dome in Florence to the frescoes of the Sistine Chapel in Vatican City and da Vinci's The Last Supper in Milan, Italy's cities are a seemingly endless treasure trove of artistic and architectural masterpieces. Whether you're walking along the canals of Venice or exploring the cobbled streets of Verona, endless wonders await.
A bike tour in Italy is the perfect way to work up an appetite for the country's famously delicious food. Whether you're tucking into a hearty seafood risotto in Sicily, enjoying pizza in its historic birthplace of Naples, sampling fresh cheese and fine wine in Piedmont, or slurping spaghetti in Rome, you'll revel in the slow food mentality so prized here. And, of course, there's always time to stop along the road for gelato.

Country Highlights
Cruise across the Venice Lagoon and take in the majestic city of canals from the water.
Marvel at medieval Castiglione della Pescaia, a stunning walled coastal city.
Learn about "white gold" on a truffle-hunting search with an expert and his dog.
Discover the stone trulli dwellings of Alberobello.
Pedal along quiet rustic roads toward the Mediterranean Sea.

Renaissance Art
Experience the Renaissance as Italy's overwhelming cache of art and architecture transport you back in time. Watch Donatello's wood-carved Penitent Magdalene weep in the Museo dell'Opera del Duomo, take in the beauty of Botticelli's The Birth of Venus in the Uffizi galleries, or stand in Michelangelo's great dome of St. Peter's Basilica. The masterpieces of this unsurpassed period in art history are all around you here.

Italian Cuisine
Italian cuisine is all about showcasing fresh, local ingredients in the most delicious way possible. Eat your way through the country's 20 regions, each of which which has its own distinctive set of flavors. From creamy risotto in the north to cannoli in Sicily, there's much more to Italian food than pizza and pasta (although you certainly won't struggle to find the best of these popular dishes here).

Wine
More than 350 grape varietals grow throughout Italy's 20 wine-producing regions, and the country exports more wine than any other. There are wines for every taste here, from Chianti to Prosecco and Pinot Grigio. Whether you're strolling through vineyards in Tuscany or attending a tasting in a centuries old cellar in Puglia, you'll get to experience the country's famed wine culture up close.
Our Trip Leaders Make The Difference
Local Leader.
Partner in Discovery.
New Friend.
Your VBT Trip Leaders are passionate about travel and devoted to sharing new discoveries with you. Each is a multi-lingual resident of your destination who intimately knows the history, cultural heritage, and traditions of your surroundings.
Your Trip Leaders also bring insiders' knowledge of the best places to explore, dine, and shop—along with insight into local customs and lifestyles to help you make the most of your cultural experience. With keen organizational skills, a splendid sense of humor, and a talent for making you and your fellow travelers thrive within your group dynamic, your VBT Trip Leaders will be invaluable resources—and treasured friends!
Debora
Your leaders are so local they can point you to the best gelato in every village you bike through!
Debora grew up in Puglia and has lead VBT adventures there for over 10 years. She's passionate about introducing guests to the delicious cuisine and remarkable natural features of her corner of Italy.
Claudio
Every tour in Italy is a surprise because in this small nation you can find so many differences in culture, food and people.
Claudio has been a VBT leader for almost two decades. A native Italian, he spends his free time in the mountains of his home country and enjoys sharing his knowledge of Italian history and culture with travelers.
Sabrina
Sicily is charming! You'll try the best food and you'll meet warm people.
Sabrina was born in Sicily and grew up there. Traveling and living elsewhere in Europe made her appreciate home even more. She's proud to share Sicilian food, traditions, and histories with travelers.
Valeria
There is no experience as magical as seeing a new place through the eyes and hearts of those who have lived there and experienced its traditions. Now you can be a local too!
Valeria calls many corners of Italy home. She grew up both in Liguria and Marche, spent time in Tuscany with her grandparents and went camping as a child in the heart of the Dolomites.
Beatrice
Get ready to be surprised and inspired by the beauty of this landscape, which is always changing according to the season.
Beatrice grew up at the foot of the Alps just behind Lake Maggiore and Orta and has lead VBT travelers in this region for more than five years.
Massimiliano
Tuscany is the real heart of Italy, a beautiful blend of Northern and Southern Italian culture.
Massimiliano is connected to Tuscany through his family, who were originally from the region. After spending many summers here he decided to stay and has called Tuscany home since 2002.
Andrea
There are a staggering variety of landscapes and amazing outdoor experiences to be had in Italy.
Andrea has been a VBT leader for more than a decade. A native Italian, he gives guests the inside scoop on the food, traditions, and many festivals of Italy.
How a Healthcare Provider & Busy Mom Created a Dream Trip with Friends Where They Could "Just Be"
April 8, 2021
Whenever Laura Wilkinson, a healthcare worker and busy mom, travels with her family, she's always been the "default" person in charge of all the logistics. That creates challenges. While she...
Continue Reading
April Fools' Day Traditions Around the World
March 24, 2021
April Fools' Day has its share of origin stories. Trouble is, no one knows which is true and which are, well, malarkey. Here's one that we like: For centuries, the ancient...
Continue Reading
VBT Recipe: Andrea's Green Lasagna
December 17, 2020
Check out VBT trip leader Andrea's recipe for green lasagna below, and join him on our Italy: The Dolomites, Bolzano to Lake Garda and Italy: Valleys of the Dolomites tours to sample other...
Continue Reading
Very professionally run ! I love Aida and Samo. So hard working, knowledgeable, fun, and helpful!
Slovenia, Austria & Italy
This was our first VBT tour and won't be our last. One of the best vacations we have taken.
Slovenia, Austria & Italy
Outstanding leaders, beautiful places to stay, fantastic food, and some unique towns as well as impressive coastal scenery. Biking was an excellent way to discover a region that is less frequented by foreign tourists.
Puglia: Italy's Undiscovered Coast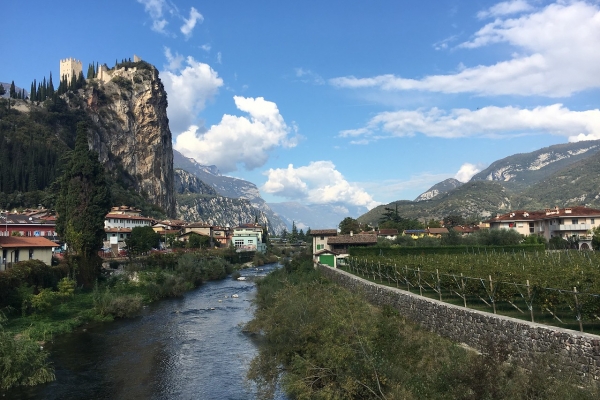 Gateway to the Dolomites: Biking Bolzano to Lake Garda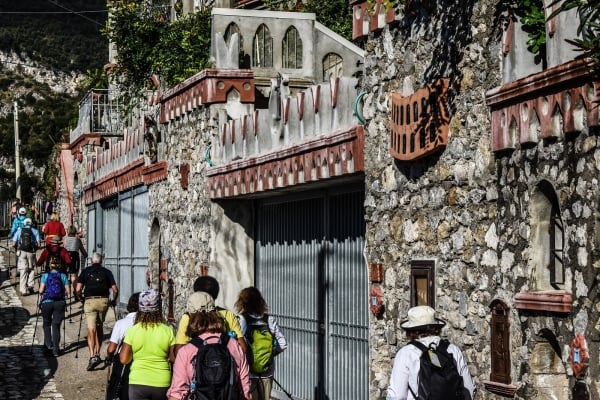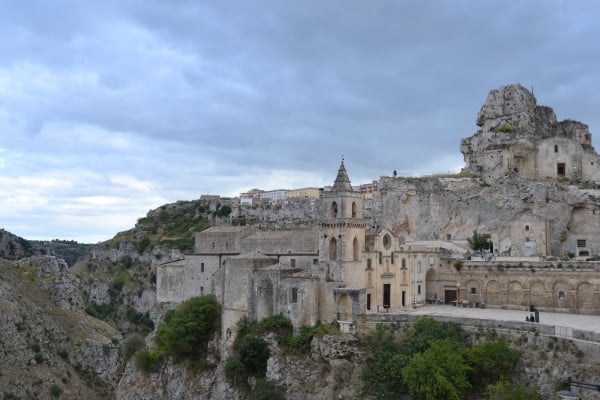 Puglia: Italy's Undiscovered Coast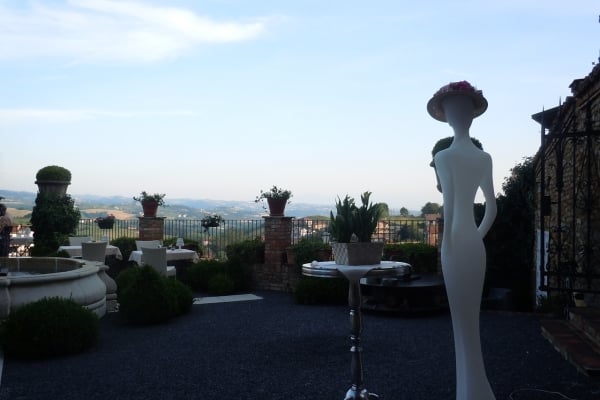 Cycling Piedmont: Into Italy's Slow Food Farmland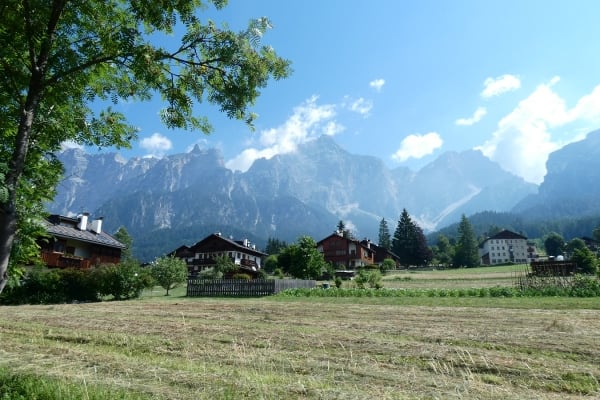 Italy: Cycling the Dolomite Valleys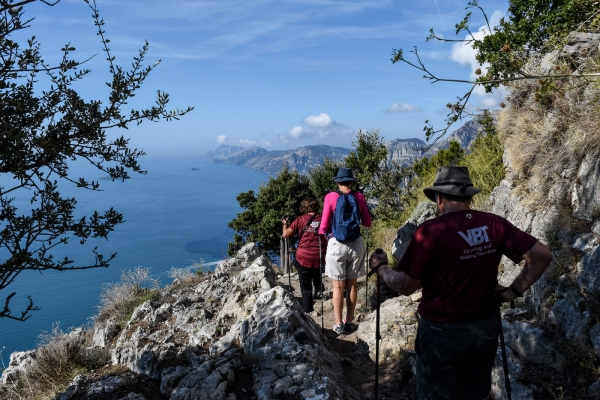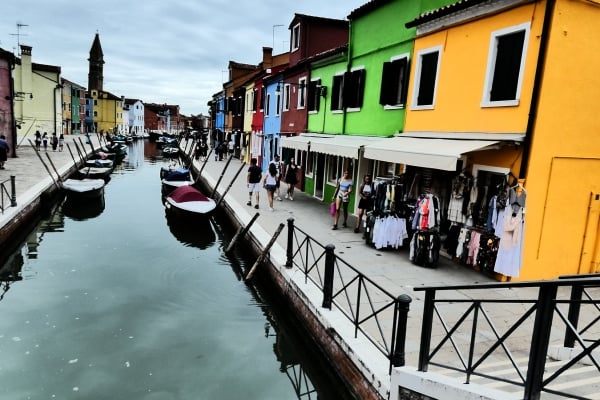 Italy: Cycling the Dolomite Valleys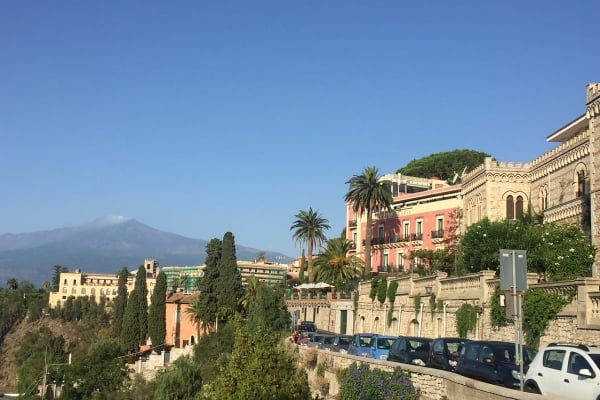 Sicily: Biking the Southern Coastal Villages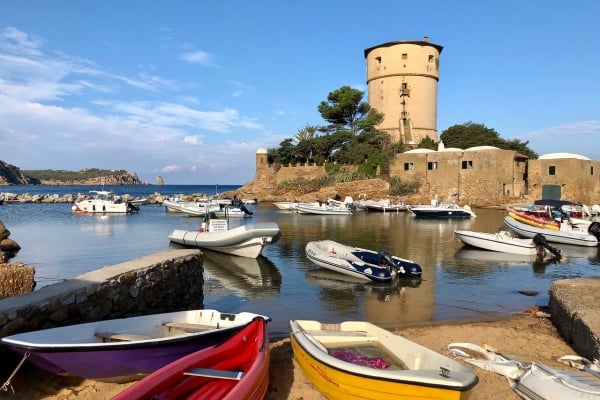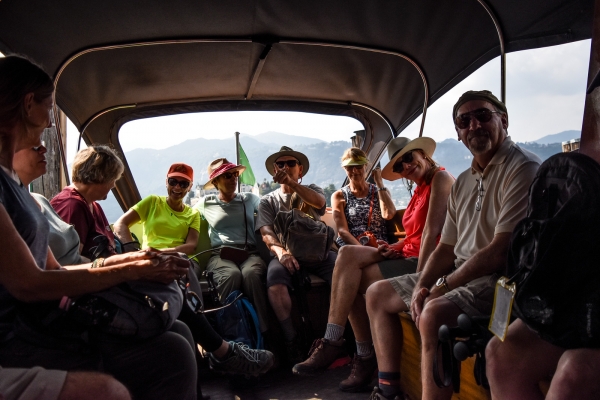 Walking the Italian Lakes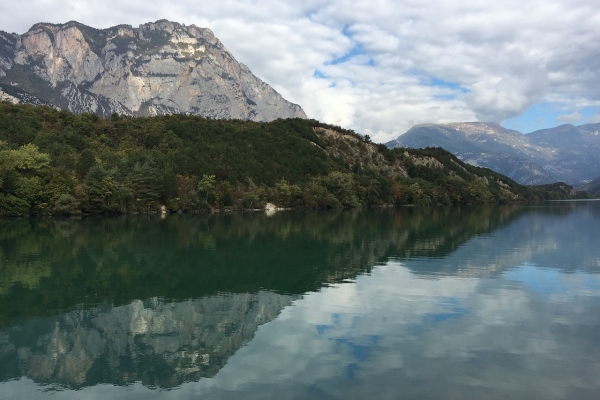 Gateway to the Dolomites: Biking Bolzano to Lake Garda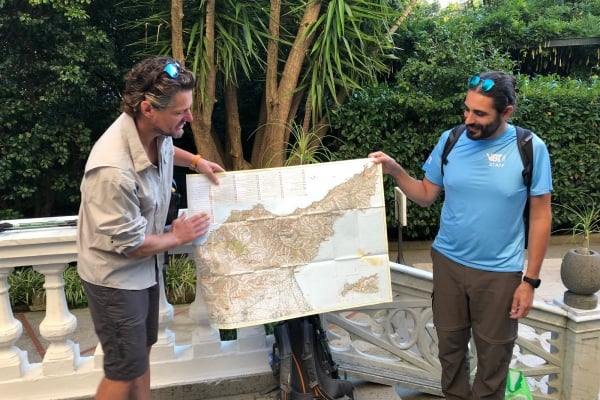 Request a
Free Catalog
Find Your next vacation with Over 200 Pages of tour information
Get Yours Today
Talk to a VBT
Tour Consultant
(800) 245-3868
Mon – Fri 8:30 a.m. – 6:30 p.m. ET
Talk to an Expert
Book Online
Reserve Instantly
Find your perfect tour and reserve a spot with our easy online booking.
Find A Tour
Be the First to Get News & Special Offers