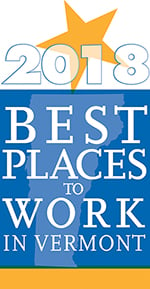 Career Opportunities at VBT
VBT is always looking for new and exciting talent, in our home office, overseas and on the road. We positively impact people's lives through active travel experiences! Take a look at our openings and see if we have the right fit for you.
We're currently accepting Product Operations Manager and Tour Leader Position applications for the 2019 tour season.
Product Operations Manager
We're seeking a Product Operations Manager for our Williston office.  The Product Operations Manager (POM) is responsible for the set-up, maintenance, and quality of all trip logistics for their assigned regions to include secondary contracting, vendor communication, inventory management, air and land transfers, tour product build, and overall logistics.
Qualifications:
College degree or relevant professional experience

Ability to work independently and meet strict deadlines

Extremely detail-oriented, organized, and able to multi-task in a fast paced environment

Willingness to become proficient in our reservation system for guest and tour maintenance

Ability to approach a fast-paced and constantly changing industry with flexibility, creativity, and a positive attitude

Strong interest in active, healthy worldwide travel preferred

Travel industry experience preferred

Basic mathematical skills and contract negotiation skills required

Exceptional written and oral communication skills required

Exceptional technical skills; computer operations, systems navigation, data entry required
Apply for our Product Operations Manager position
---
VBT Tour Leader
A Tour Leader's primary role is to ensure our guests experience the best vacation of their lives. We're looking for leaders with strong teamwork skills, energy, enthusiasm, positive attitude, creativity and attention to detail. Intimate knowledge of tour location culture and local connections are preferred.
Qualifications:
A love of people, desire to share education, discover and fun!
A love of cycling and/or walking
Valid Driver's License, clean driving record and ability to safely drive a multi-person vehicle
Basic computer skills
Basic bicycle (bike tours only) and/or walking pole repair skills
Current first aid and CPR certification
Ability to cycle up to 50 miles daily or walk 12 miles daily in all types of weather, lift and carry luggage and/or bicycles of 60 lb.
Availability during the peak season of March to November; ability to lead back to back trips