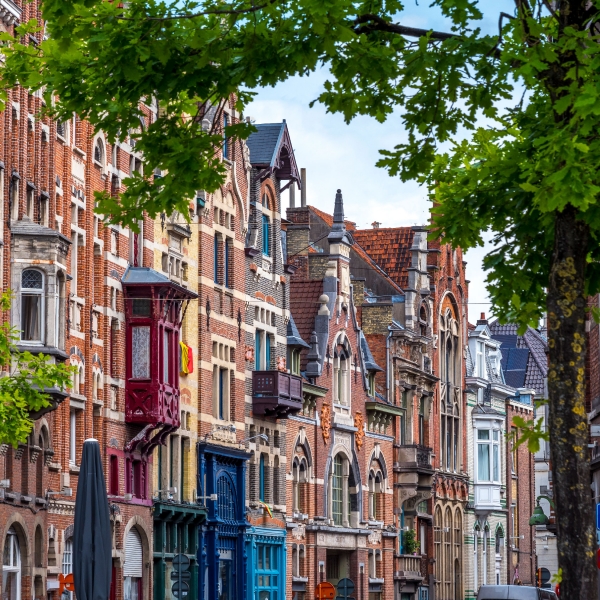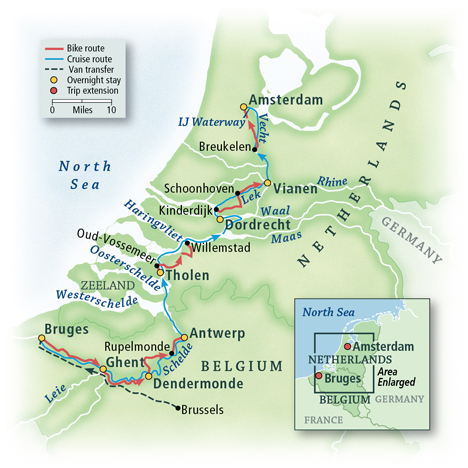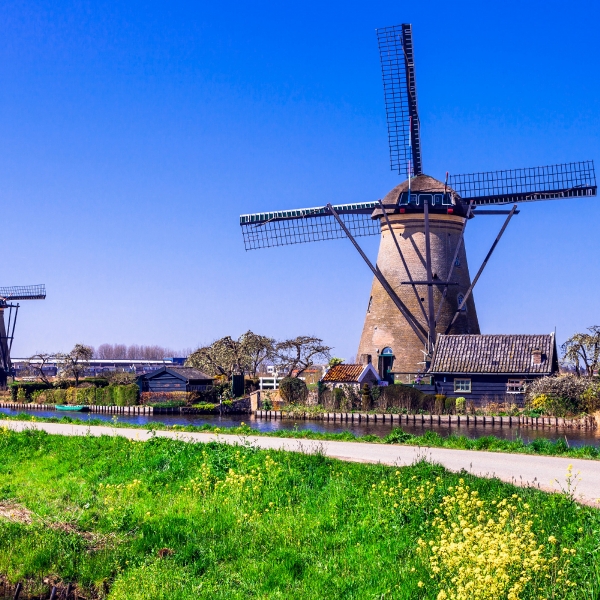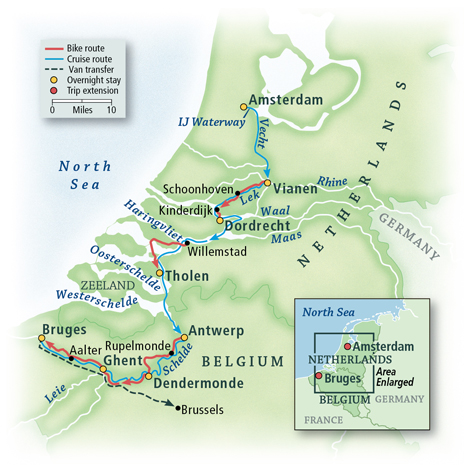 Holland & Belgium Bike & Boat: Amsterdam to Bruges
Guided Bike & Boat
Starting from 8 days at
$4,195
Biking in Amsterdam is just the beginning! This cyclist's dream tour follows a picturesque route past bucolic countrysides, medieval towns, and more.
Discover Belgium
Foodies, craft beer lovers, and active travelers alike will find their dream destination in Belgium. Whether you're sampling gourmet chocolate, washing down twice-fried frites with a crisp beer, or seeking adventure in the country's fairytale landscapes, you'll never be bored in this cycle-friendly nation. Embark on a Belgian biking adventure to experience the wonders of this country up close.
Belgium is surprisingly diverse for such a compact country—both linguistically and geographically. Dutch-speaking Flanders in the north is home to many of the nation's historic "art cities" and features quaint houses overlooking serene canals, while the French-speaking Wallonia in the south is a rural delight dotted with bucolic valleys, meandering forests, and the occasional castle.
This diminutive nation is also home to some of Europe's most incredibly preserved medieval cities. In Bruges, the song of the 13th-century carillon bells is your soundtrack as you walk ancient warrens. The charming canals and lanes of Ghent escort you back centuries to the days of textile titans. And in Antwerp, discover a sweet and glittering city where chocolate is king and jewelers polish diamonds fit for a queen.
History buffs will find no shortage of notable attractions here. Belgium's strategic location between France, Germany, and the Netherlands has made it a frequent battleground that still bears the scars of many historical conflicts from ancient Roman times to the more recent World Wars.

Country Highlights
Discover the medieval center of Bruges and stroll along the city's winding canals.
Visit Antwerp, the "Diamond City," and admire the art of Peter Paul Rubens.
Take a boat excursion to medieval Ghent's historic center.
Sample jumbo mussels and golden, twice-fried frites. Don't forget to wash it down with a local brew.

Belgian Waffles
Discover the real Belgian waffles the country is famous for. There are actually two distinct types of waffles: the Brussels waffle and the Liège waffle. The Brussels version is a light, yeasted dough cooked to a golden perfection and usually heaped with toppings like melted chocolate and fresh fruit, while the Liège version is a richer dough sprinkled with chunks of melty, caramelized pearl sugar. Try them both and choose your side in the nation's great waffle debate.

Military History
Since well before the founding of what is now modern Belgium, the land here has been ravaged by battles and seized by invaders. It's often called the "battlefield of Europe," making it a prime destination for military history buffs. From Roman ruins to World War II monuments and memorials, the scars of battles past provide an opportunity for visitors to experience and reflect on the past on a deeper level.

Brewing Heritage
Sample the wide variety of beers available in the country that arguably does it best, and discover the rich history associated with them. Belgian monks have been brewing beer since as far back as 750 A.D. From the tightly regulated Trappist beers brewed in monasteries and rooted in ancient tradition to the modern craft beer movement, there is a beer for every palate here, and more than enough brew tours to keep you busy.
Great trip - bikes were new and easy to ride - lots of assistance and knowledge of the area from trip leaders and terrific food and crew. Add to that some beautiful countryside and great towns. Made for a wonderful trip overall.
Holland and Belgium Bike & Boat: Amsterdam
The VBT has this organized extremely well including everything from the barge, staff, food, and bike route. It is as advertized - routes along canals, flat and easy going. Our guides were first class - as expect all would be. The barge staff was fantastic and the food was first class. We highly recommend this trip.
Holland and Belgium Bike & Boat: Amsterdam
The Sweet Story of the Belgian Waffle
April 30, 2018
American waffles, meet your European counterpart: Belgian waffles. Unlike waffles in the U.S., waffles in Belgium (and throughout Europe) are street food. With their denser dough, delectable sweetness, and sophisticated, minimalist...
Continue Reading
Discover the Beer of Central Europe with VBT
January 27, 2014
While many of VBT's European vacations in Italy, France and Portugal visit world-class wine regions, we also have many tours throughout Germany, Belgium and the Czech Republic that give our...
Continue Reading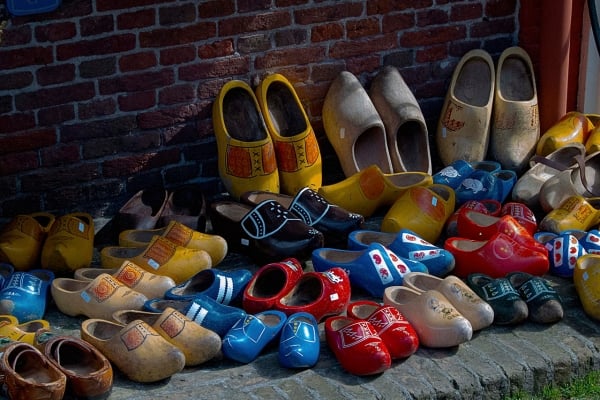 Holland & Belgium Bike & Boat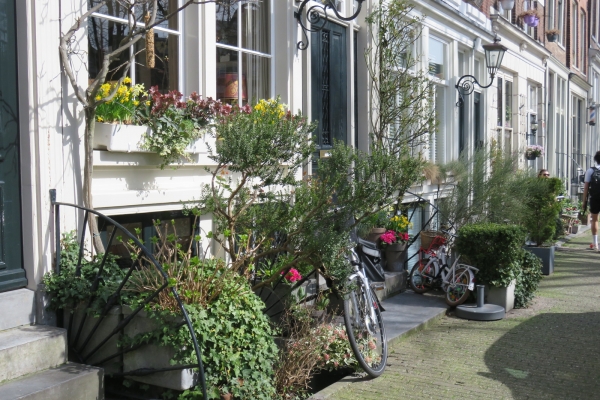 Holland & Belgium Bike & Boat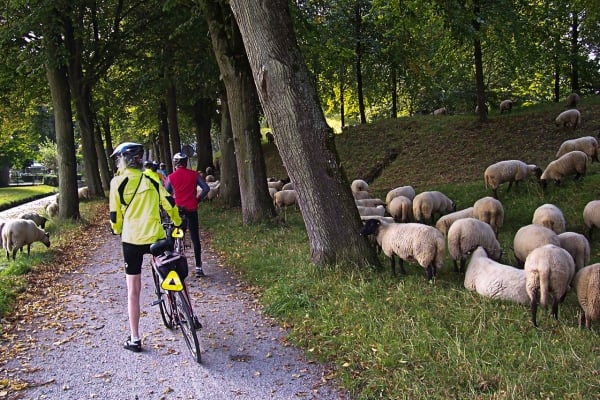 Holland & Belgium Bike & Boat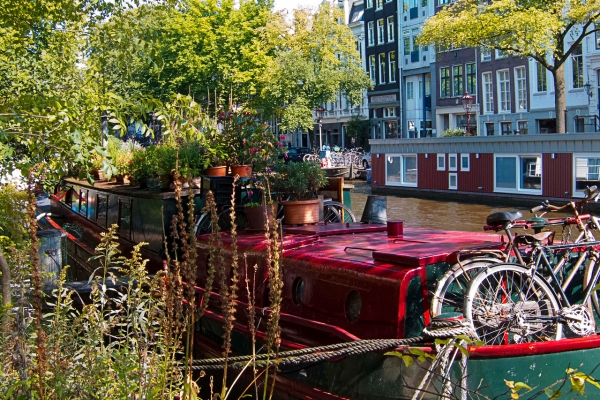 Holland & Belgium Bike & Boat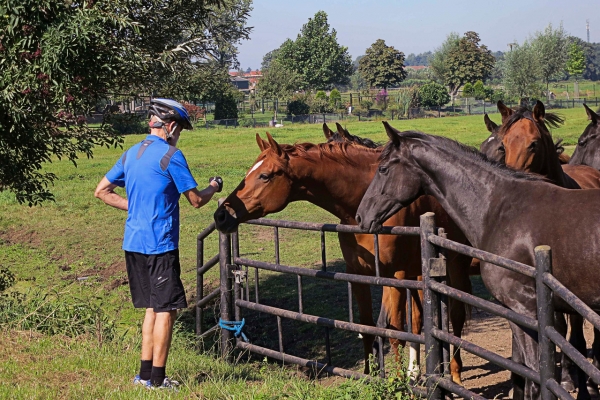 Holland & Belgium Bike & Boat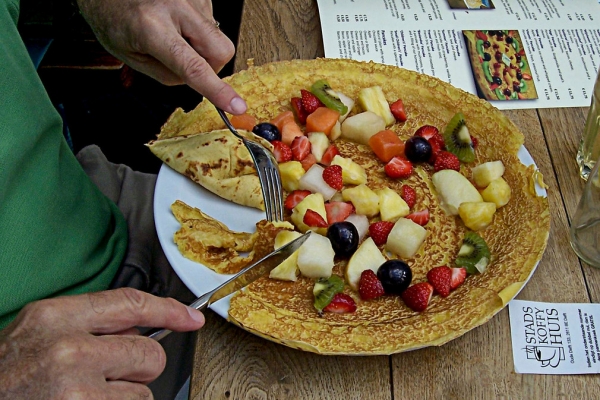 Holland & Belgium Bike & Boat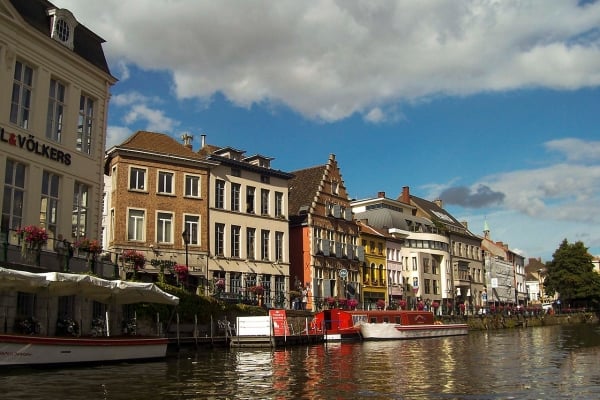 Holland & Belgium Bike & Boat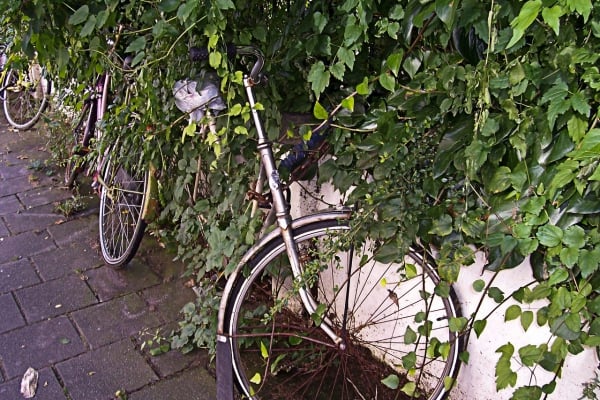 Holland & Belgium Bike & Boat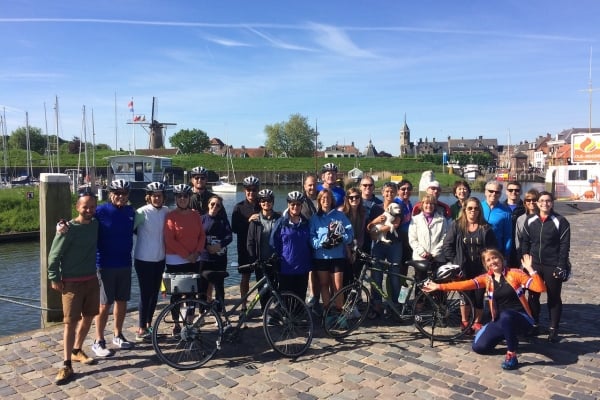 Holland & Belgium Bike & Boat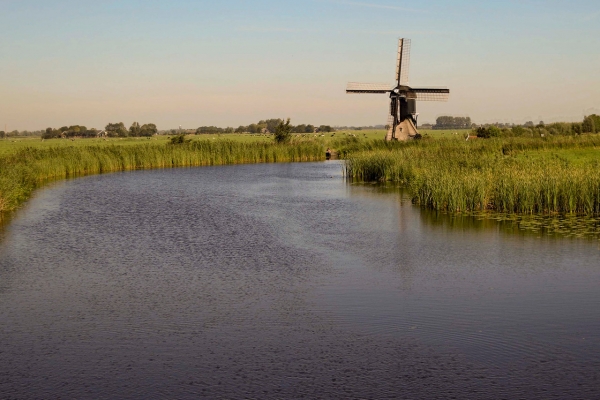 Holland & Belgium Bike & Boat
Request a
Free Catalog
Find Your next vacation with Over 200 Pages of tour information
Get Yours Today
Talk to a VBT
Tour Consultant
(800) 245-3868
Mon – Fri 8:30 a.m. – 6:30 p.m. ET
Talk to an Expert
Book Online
Reserve Instantly
Find your perfect tour and reserve a spot with our easy online booking.
Find A Tour
Be the First to Get News & Special Offers