Spain: Andalusia, Córdoba & Granada
Daily Mileage:

18 - 45 miles

|

Biking:

2 - 5 hours

|
Starting From
10-day Air Package
$4,295
7-day Bike Tour Only
$3,345
Per person, double occupancy
Click and hold to Zoom
Spain: Andalusia, Córdoba & Granada
Your bike tour in Spain will provide a myriad of sensory pleasures. Andalusia offers a feast for the eyes with scenic vistas and iconic whitewashed villages surrounded by mountains. Additional pleasures arise from the gardens, vineyards, and fragrant citric and olive groves. On your bike tour through Spain's sunny south, you'll explore magnificent palaces, meander through Roman ruins, and stop for delightful picnics with the region's specialty cuisine at local farms. Feel a refreshing breeze as you pass mountain villages on a downhill glide, and listen for birdlife in a national park. Our carefully curated selection of accommodations ensures that you'll end each discovery-packed day in comfort and style.
Tour Highlights
Embark on a guided tour of Córdoba featuring a visit to the amazing Mezquita.
Ride through olive groves and vineyards along the Ruta del Vino Wine Road.
Sangria!
Spin downhill past castles, Roman ruins, and mountain villages toward enchanting Granada.
Explore the Alhambra Palace—one of Spain's biggest attractions and a UNESCO World Heritage site.
What to Expect
This tour offers a combination of easy terrain mixed with moderate hills and is ideal for both beginner and experienced cyclists. Our VBT support vehicle is always available for those who would like assistance.
Daily Mileage:

18 - 45 miles

|

Biking:

2 - 5 hours

|

Group Size:

20
Easy / Moderate
Cycling
Beginner - Experienced
Cyclists
Vehicle
Support
Average High /
Low Temperature (°F):
Mar70º/47º
Apr73º/50º
May80º/56º
Jun88º/62º
Sep90º/64º
Oct78º/56º
Nov68º/49º
Average
Precipitation:
Mar1.4 in
Apr2.2 in
May1.5 in
Jun0.5 in
Sep0.8 in
Oct2.2 in
Nov3.2 in
| | Air Package | Tour Only |
| --- | --- | --- |
| Roundtrip international airfare | | |
| Airport car service for arrival and departure | | |
| One night in Palma del Rio and one night in Granada in conveniently located hotels | | |
| 6 nights in 4-star hotels | | |
| 14 meals: 6 breakfasts, 4 lunches, 4 dinners | | |
Biking Packages Include:
Custom VBT Bike and Helmet
Two Local, Bilingual Trip Leaders
Ride with GPS and Daily Route Notes
Facilitated Cultural Experiences
Your Choice of VBT Branded Gear for Your Adventure
Accommodations (Please Note: Days are based on the Air Package Itinerary. Accommodations may vary depending on departure date. )
Arrival Day and Tour Days 1-2
Monasterio de San Francisco
Monasterio de San Francisco was a Franciscan monastery built in 1492 by the VII Señor de Palmas orders. It was transformed into a charming hotel in 1985, yet preserves the simplicity and tranquility of a monastery. The refectory is now a quiet reading room, the ancient vegetable garden still supplies the kitchen, and the patios are the same ones walked by the monks in silent prayer five centuries ago. Only the large swimming pool shaded by orange trees is a reminder of the modern world. Today, guests can still drink the orange juice of the gardens 65 orange trees, some of which are five centuries old.The hotel is not air conditioned but does offer WiFi throughout the premises.
Days 2-3
Las Casas de la Juderia Cordoba
Hotel Las Casas de la Judería is located a few steps from the Mezquita in the very heart of Córdoba. It consists of ancient, private homes from the 17th and 18th centuries with charming patios, gardens, and fountains. The property is air conditioned and beautifully restored, and exhibits a perfect blend of history and comfort.
Days 4-5
Parador de Jaen
The Parador de Jaen, part of Spain's group of historic hotels, offers stunning views of the three mountains surrounding the city of Jaen. Located at the top of Santa Catalina hill, in the 18th century castle that has been beautifully restored to offer modern comfort combined with historic authenticity and regional Andalusian craftsmanship evidenced in the stunning dining room, vaulted entry hall, extensive gardens and outdoor swimming pool. Santa Catalina Castle is a few steps away from the hotels and can be explored on its own.
Days 6-7
Hotel NH Collection Victoria
Enjoy an ideal location in the heart of Granada and an elegant ambiance during your stay at the Hotel NH Collection Granada Victoria. The hotel is located near the Cathedral, Royal Chapel, Alcaicería bazaar, a bustling neighborhood of shops and restaurants. The Alhambra is just a 20-minute walk away. Savor traditional Mediterranean cuisine in the hotel's sunny restaurant or tapas at the bar. Your soundproof and air-conditioned room features a flat-screen TV, free WiFi, and private bath with rain-effect shower.
Enjoy Your Vacation Longer With Low-Cost Trip Extensions
Air Package Only
2023 Pre-Trip Extension - Seville
2 Nights From $345 per person, double occupancy
Single Supplement: From $95
2 nights at the Las Casas de la Judería
Airport car service for arrival
Daily breakfast
City information
Your vacation is about to begin! Spend your first night aloft and arrive ready for an unforgettable trip.
Start off your first day in Seville right by having a VBT representative greet you at the airport. A complimentary car service will whisk you to your centrally located hotel. From here, you are perfectly positioned to explore this charming city at your leisure.
After a delicious included breakfast at your hotel, you are free to explore on your own, using our included city information packet to guide your discoveries.
Included Meals: Breakfast
Continue your independent exploration of Seville. This afternoon, your local guide will meet you at the Casas de la Judería and arrange transportation to Palma del Rio. The transportation departure time will be given to you upon your arrival in Seville.  Enjoy the remainder of the day and evening at leisure, exploring the small town of Palma del Rio.
Your hotel in Palma del Rio is Monasterio de San Francisco. This former Franciscan monastery was built in 1492 on the orders of VII Señor de Palma. About 20 years ago, it was turned into a charming hotel that preserves the simplicity and tranquility of a monastery. The arrival of Europeans in America is part of the building's history, since the Franciscan monks based here founded American missions, took their language and customs to the New World, planted the famous orange groves in California, and opened the Mission de Palma del Rio in San Diego. Columbus spent time here before setting out for his journey, as the monastery was a strategic and powerful center of learning and culture. The cities of San Francisco, Los Angeles, and San Diego owe their names to this region's monasteries and holy places. Today, guests can drink orange juice (in season) from the garden's 65 orange trees, some of which are five centuries old.
VBT provides you with city information that includes recommendations on what to see and do in Palma del Rio during your stay.
Included Meals: Breakfast
Air Package Only
2023 Post-Trip Extension - Malaga
2 Nights From $545 per person, double occupancy
Single Supplement: From $295
2 nights at Palacio Solecio
Transportation from Granada to Malaga
Guided walking tour of Ronda
Guided walking tour of Malaga
Airport car service for departure
Daily breakfast
City information
After an included breakfast this morning, you continue your bike tour through Spain by boarding a private coach and traveling first to the iconic hill-top town of Ronda, and then continuing on to your centrally located luxury boutique hotel, 18th-century former palace, in the heart of Malaga, just a minute's walk from the Picasso Museum.
Included Meals: Breakfast
After a delicious breakfast at your hotel, you will meet your local guide and walk to the center of Malaga for an included guided walking tour.
This afternoon you are free to continue exploring on your own, using our included city information packet to guide your discoveries.
Included Meals: Breakfast
After an included breakfast this morning, complimentary transportation to the airport will be provided (an approximate 25- or 90-minute drive, depending on departure airport and traffic) for your departing flight.
Included Meals: Breakfast
This trip could not have been better. Bikes, guides, hotels, food, history, culture, tours to the prime sights, transports ; all organized and pulled off smoothly, down to small details. The guides were special. Knowledgeable, friendly, organized,encouraging, calm, and just fun to be around. We lost a passport in Cordoba and within an hour the guides tracked it down and saved some huge hassles for us. I don't typically write reviews, but this trip was just too good.
Spain: Under the Andalusian Sky
Great way to experience Andalusia from rural, small town, big city. Very much impressed with it all.
Spain: Under the Andalusian Sky
350 other people have recently viewed this tour!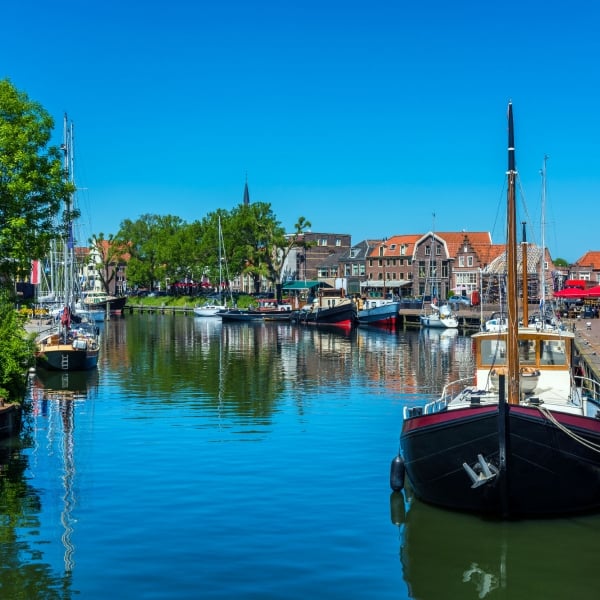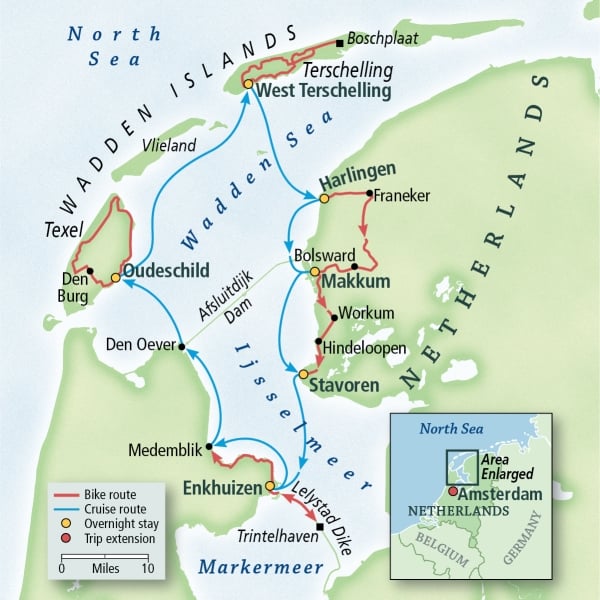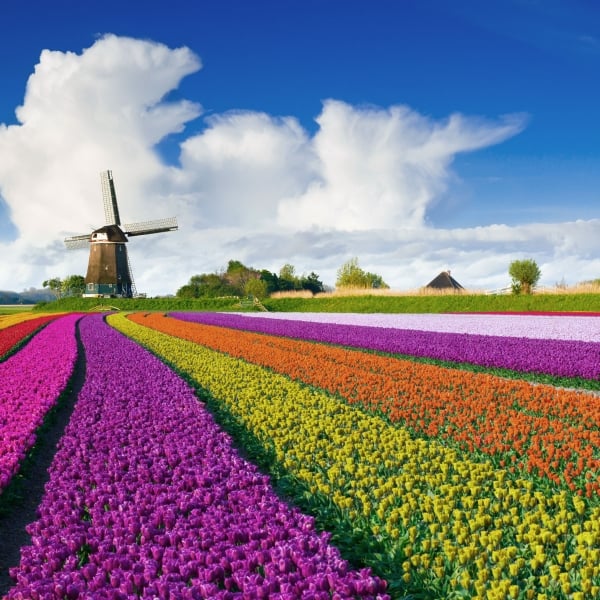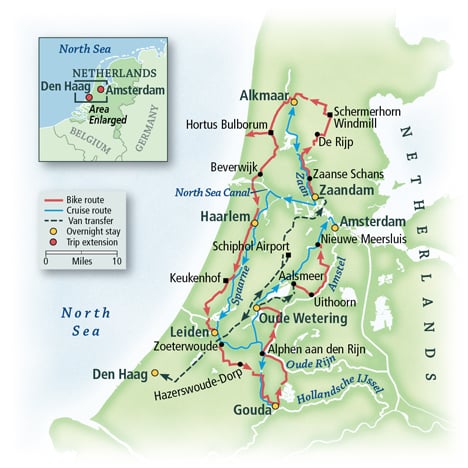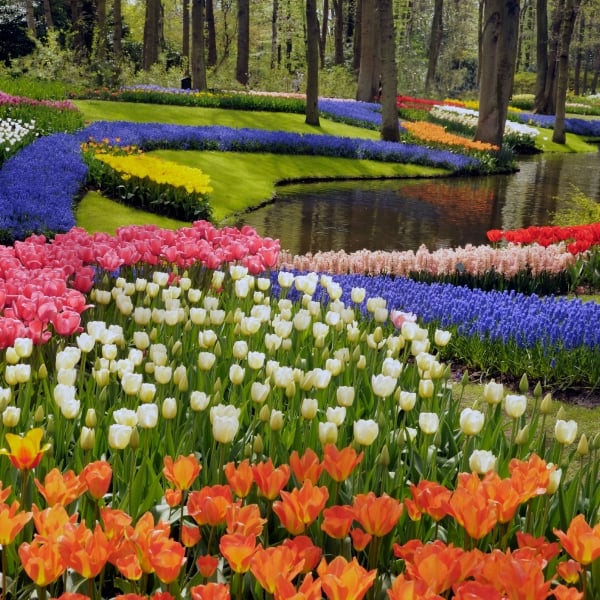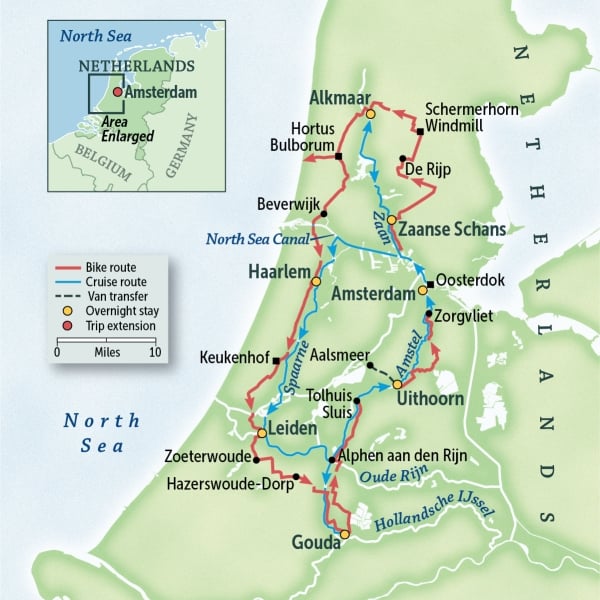 Is Your Extra Virgin Olive Oil up to the Standards of European Artisans?
March 24, 2023
Through no fault of our own, most of us have never tasted genuine extra virgin olive oil. There's much debate in the United States about olive oil purity—and unless you're...
Continue Reading
Pedaling for Paella: Mallorca is a Cyclist's Paradise
March 17, 2023
You don't have to be a pro cyclist to enjoy biking Mallorca! The island's tropical valleys, turquoise beaches, incredible biking infrastructure, and low-traffic cycling routes make VBT's Spain: Balearic Islands,...
Continue Reading
Independent Cycling with Support in England's Cotswolds
March 2, 2023
As Kelsei and Silvy explored the English countryside, they enjoyed the perfect balance of flexibility and support—with top quality inns, scenic biking, a friendly local host, and the freedom to...
Continue Reading
Request a
Free Catalog
Find Your next vacation with Over 200 Pages of tour information
Get Yours Today
Talk to a VBT
Tour Consultant
(800) 245-3868
Mon – Fri 8:30 a.m. – 6:30 p.m. ET
Talk to an Expert
Book Online
Reserve Instantly
Find your perfect tour and reserve a spot with our easy online booking.
Find A Tour
Be the First to Get News & Special Offers