Italy: The Dolomites, Bolzano to Lake Garda
Majestic nature reigns full force: icy mountain ranges meet warm, tranquil lake promenades, and cascading waterfalls frame roaring ravines as you begin cycling the Dolomites.
Former tour name: Gateway to the Dolomites: Biking Bolzano to Lake Garda
Guided Biking
Duration:

10 Days

|

Daily Mileage:

3 - 32

|

Biking:

0.5 - 3.5 hr

|

Group Size:

20
Starting From
Bike Vacation + Air Package
$4,695
Bike Vacation Only
$3,295
(per person, double occupancy)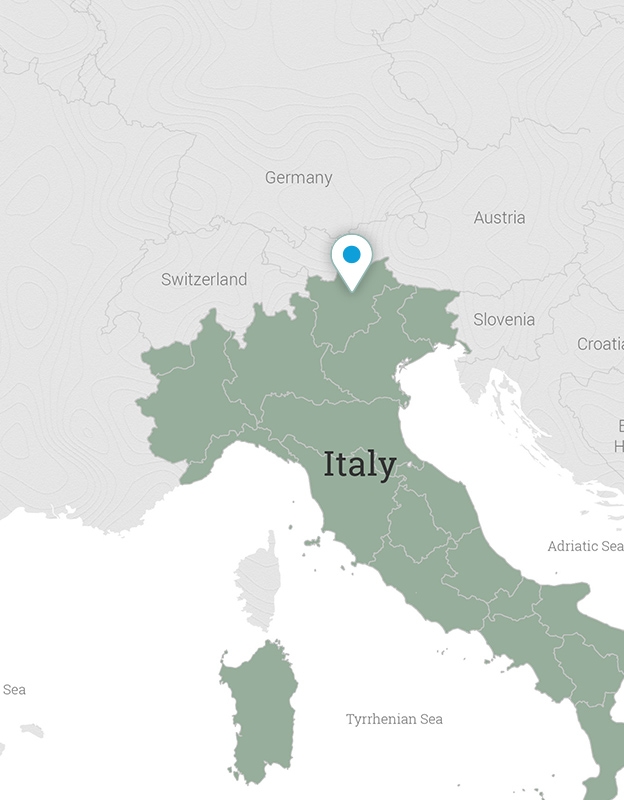 Italy: The Dolomites, Bolzano to Lake Garda
Majestic mountain ranges and cascading waterfalls await you as you begin cycling The Dolomites. Reel down mountain slopes, traverse emerald valleys, slice through dramatic ravines, and explore history-rich villages and traditions. Then in Lake Garda, paradise unfolds: a Mediterranean climate paves the way for olive and fruit trees, vineyards, exotic flowers and palms. Along the way, you'll enjoy a true taste of the region, including its famed wines, cheeses, and farm-fresh produce. This area is renowned for their hospitality: step off your bike to meet the friendliest locals. Here, lake promenades, looming castles, and perennial pinnacles frame your journey with each mile.
What to Expect
This tour offers a combination of easy terrain and very moderate hills and is ideal for beginning and experienced cyclists. Our VBT support van is always available for those who need assistance with the hills.
Duration:

10 Days

|

Daily Mileage:

3 - 32

|

Biking:

0.5 - 3.5 hr

|

Group Size:

20
Easy
Cycling
Beginner - Experienced
Cyclists
Vehicle
Support
Tour Highlights
View soaring mountains as you gently climb past the sloping vineyards of the Kalterer Valley.
Enjoy a wine tasting at a mountain hamlet famous for its Gewürztraminer.
Choose where to dine in a region whose restaurants have received a record 23 Michelin stars.
Savor house-made specialties from the gourmet restaurant of your 5-star hotel in a ski-resort town beloved by celebrities.
Savor a tasty snack during a visit with a local cheesemaker.
See spectacular mountains rising around you as you spin through dramatic canyons and ravines.
Stroll along a lakeside promenade.
Cycle a Mediterranean-like paradise on the shores of Lake Garda.
Delight in a taste of vino santo, fresh bread, plump tomatoes and other specialties at a family-run farm.
Explore the old town of Bolzano, where you can marvel at the museum's renowned glacier mummy, Oetzi the Iceman.
Climate Information
Average High /
Low Temperature (°F):
May74º/49º
Jun80º/55º
Jul85º/59º
Aug83º/59º
Sep77º/52º
Oct66º/42º
Average
Precipitation:
May3.2 in
Jun3.2 in
Jul3.6 in
Aug3.6 in
Sep2.6 in
Oct2.2 in
| What's Included | Bike Vacation + Air Package | Bike Vacation Only |
| --- | --- | --- |
| Roundtrip international airfare | | |
| Transfers to and from international airport | | |
| One night in Innsbruck and one night in Milan in conveniently located hotels with breakfasts included | | |
| 6 nights in 4 and 5-star hotels | | |
| 12 meals: 6 breakfasts, 2 lunches, 4 dinners | | |
Biking Packages Include:
Custom VBT Bike and Helmet
Two Local, Bilingual Trip Leaders
Ride with GPS and Daily Route Notes
Facilitated Cultural Experiences
Your Choice of VBT Branded Gear for Your Adventure
Hotel Schwarzer Adler
Occupying one of the oldest buildings in Innsbruck, the Hotel Schwarzer Adler exudes traditional Tyrolean style. This fine property boasts a long history of hospitality; Innsbrucks Old Town and cable car stations are a short walk away. On the ground floor, the customary and cozy wooden Stuben host the breakfast room and restaurant. At the rooftop bar, admire the decorative old cable car wagon and spectacular views of the nearby Alps. The hotels sister property, the modern Hotel Der Adler, is nearby and offers more 360º vistas of the mountains.
Hotel Cavour
Milan's desirable Brera district, with its shops and galleries, is at your doorstep in this ideally located hotel, just minutes away from the metro, Milan Cathedral and La Scala Theater. Enjoy the vintage feel of its design, with furniture and artwork carefully selected to evoke the classic feel of an earlier era. Enjoy traditional Milanese specialties in the hotel restaurant. Your air-conditioned room features an LCD TV, minibar and in-room safe. Free WiFi is available throughout the hotel.
Una Hotel Cusani
The Una Hotel is centrally located a half mile from the Duomo and Galleria Vittorio Emanuele. Via Dante, which leads to the pedestrian-only shopping and theatre district, is down the street. You can also stroll to the nearby Brera district and Sta. Maria delle Grazie Convent, home to The Last Supper by Da Vinci. The Sforza Castle art museum is across the street. If you want to explore further afield, Cairoli metro station is nearby. The Una hotel chain is well known for comfort, design and its attentive staff.
Du Lac et Du Parc Grand Resort
The Du Lac et Du Park Grand Resort consists of three buildings set in a 17-acre park planted with large and rare trees and manicured gardens that extend to the shores of Lake Garda. The city center is just a half mile away and accessible via a picturesque lakeside promenade. During your stay, savor the carefully prepared dishes at its two restaurants, one of which enjoys an intimate and elegant setting in the heart of the propertys gardens. The wellness center, too, is surrounded by fragrant florals and delightful pathways. Take advantage of two outdoor swimming pools and one indoor pool, a relaxing way to end your invigorating days on the bike.
Grand Hotel Liberty
The hotel is in a stylish palace built at the beginning of the 20th century. It is run by the same family since generations. It is at walking distance from the old town of Riva. Although not located on the lake banks, it is quite near it and the lake promenade can be reached in a few minutes. It has a large wellness center and spa, indoor and outdoor swimming pool and a manicured garden with palm trees, spouting fountains and flowers.
Parkhotel Laurin
One of Bolzanos most elegant properties, the Parkhotel Laurin, occupies one of the most beautiful buildings in town. Its intimate bar is legendary, full of lush fresco paintings depicting the saga of King Laurin. The hotel houses unique artwork: its entire collection includes around 200 original 20th-century works, from woodcuts to canvas pieces, from Impressionism to German New Objectivity. Exquisite works can be found in the guestrooms, parlors and in the hotels private park. The breakfast room is adorned with decorative hand-painted paper.
Chalet del Sogno
The small and intimate Hotel Chalet del Sogno is a family-run property where the owners are always available. "Sogno" is Italian for "dream" and you will surely fall into a blissful reverie during your stay in Madonna di Campiglio. The staff is elegantly dressed in local Dirndl costume, typical of the Tyrol area. Large wood-furnished bedrooms offer balconies and breathtaking vistas over the mountains. In the wellness and fitness center, indulge in the indoor swimming pool equipped with countercurrent, two saunas, a steam bath, and more. An expert guide and Olympic athlete, the owner is available for suggestions and assistance.
Enjoy Your Vacation Longer With Low-Cost Trip Extensions
Air Package Only
2020 Pre-Trip Extension - Innsbruck
2 Nights From $345 per person, double occupancy
Single Supplement: From $195
2 nights at the Hotel Schwarzer Adler
Daily breakfast
City Information
Hospitality Desk & City Orientation Tour
Airport transfers
Depart from home for Austria. The particulars of your arrival overseas are detailed with your flight itinerary.
Upon your arrival at the Innsbruck airport, a local VBT representative will meet you outside the customs area to help you transfer to your hotel (approximately 10 minutes). The representative will be holding a VBT sign.
If you are going to be delayed meeting the transfer representative due to delayed or lost luggage, please let our Airport staff know by calling or sending a text message to +43 664 300 7178. The drivers are generally able to wait for up to 45 minutes from the time your flight lands, after which you will be responsible for your own transfer. You may also contact Allianz Global Assistance (information available in your final documents) to advise them of your delay, and they will contact VBT's transfer service.
You have the rest of the day free to explore, using VBT's City Information as your guide.
Hotel: Hotel Schwarzer Adler
This morning, a local VBT representative will be available at 9:00 a.m. at your hotel to answer questions and offer a private guided walk to help you make the most of the city.
Afterward, the day is yours to explore the historic city of Innsbruck. Visit the resplendent Hofburg Palace or browse the city's Altstadt, or Old Town. Don't miss the Hofkirche, or Court Church, with the amazing monument tomb of Maximilian I. For lunch, linger at one of the many typical Austrian cafés, famous for their delicatessens, coffee and delicious pastries and chocolates.
Hotel: Hotel Schwarzer Adler
Meals: Breakfast
You have another day free to uncover more of Innsbruck. You might venture outside the city to the town of Wattens, home to the famous Swarovski Crystal Worlds. A public city bus connects Innsbruck to the Swarovski Worlds. Enjoy a leisurely visit admiring the art collections and museum, savoring lunch and finding the perfect keepsake from a wide selection of crystal objects and jewels. Alternatively, board a cable car and climb 6,500 feet (1,981.2 meters) to the district of Hungerburg and the peaks of Seegrube and Hafelekar. Take in sweeping views of the Alps and perhaps enjoy a hike in the mountains.
VBT Air Package guests arrive throughout the day.
Hotel: Hotel Schwarzer Adler
Meals: Breakfast
Air Package Only
2020 Post-Trip Extension - Milan
2 Nights From $295 per person, double occupancy
Single Supplement: From $145
2 nights at Una Hotel Cusani or Hotel Cavour
Daily breakfast
City Information
Hospitality Desk & City Orientation Tour
Airport transfers
Today, you have the entire day to explore this alluring city. Your hotel is a short walk from the convent of Sta. Maria delle Grazie, a UNESCO World Heritage site famous for Leonardo da Vinci's fresco The Last Supper. Please note: If you'd like to visit the convent, reservations are necessary and should be made well in advance. For more information, visit http://www.milan-museum.com/.
You can also walk to the pedestrian-only shopping district of Via Dante, right outside the door of your hotel. Browse the glamorous boutiques of the Galleria Vittorio Emanuele II. Visit the Palazzo Reale or Royal Palace. Explore the magnificent Milan cathedral. Make sure you buy your ticket in advance to skip long queues. See http://www.duomomilano.it/en/ for more information. In the evening, you can stroll to Brera, the art and fashion district, to people-watch in one of the city's many trendy cafés. For informative and enlightening walking tours, contact our recommended guide in advance. You'll find more details in VBT's Milan City Information, that we recommend to read to plan your stay in advance.
Hotel: Una Hotel Cusani
Alternate Hotel: Hotel Cavour
Meals: Breakfast
Enjoy another day discovering the historic and cultural treasures of Milan. But you'll surely want to visit Sforza Castle, across the square from your hotel. This huge fortress, once one of the largest citadels in Europe, is now home to Milan's finest museums and art collections. Here, you can view Michelangelo's Pietà Rondanini, the artist's final sculpture.
If you are a shopper and lover of Italian cuisine, enjoy browsing Milan's chic designer boutiques and dining in some of its many fine restaurants. Or take a train to the nearby town of Bergamo, home to the Carrara Academy, one of Italy's finest art galleries. As you plan your time here, keep in mind that most museums in Italy are closed on Mondays.
Alternately, visit Lugano, a pretty Swiss lakeside town in a beautiful alpine setting. Train connections from Milan's central station are frequent, and the ride is short. Remember to take your passport with you! Please use the VBT City Information packet to make the most of your stay.
Hotel: Una Hotel Cusani
Alternate Hotel: Hotel Cavour
Meals: Breakfast
After breakfast* this morning, transfer to Malpensa Airport (approximately 60 minutes, depending on traffic) for your departing flight**. Please ensure that you are ready in the hotel reception area at the designated time.
*Please note: For guests with early-morning departures, breakfast at the hotel may not be available. Please check with the reception desk to verify the times when breakfast is served.
**VBT recommends that you check your transfer time in your "Transfer Reminder." VBT transfer times and departure points are finalized in advance and cannot be modified for individual guests. If you extend your stay beyond the scheduled program dates, return transportation to the airport will be at your own expense.
Meals: Breakfast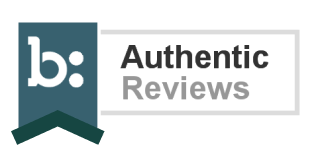 Guest Reviews 16 out of 16 (100%) of reviewers recommend this tour
Guided Walking
Splendor surrounds you in northern Italy.
The Netherlands Bike & Boat: Holland's Wadden Sea & Friesland Coast
Guided Bike & Boat
Starting from 8 days at
$3,845
There's only one way to bike and barge Holland: cycle across the jaw-dropping landscapes of the Dutch countryside and experience the rich, unspoiled waters of the Wadden Sea by boat.
Former tour name: North Holland and Friesland Bike & Boat
Why Sweden & Denmark Are a Biker's Valhalla
September 9, 2019
Two Countries, Two Wheels. Longtime VBT tour developer Kevin Wilks found himself dazzled by something unexpected on his recent trip to Scandinavia. Though impressed by classic sights like Denmark's Kronburg castle—the...
Continue Reading
Why Laura from VBT Loves Croatia
December 5, 2017
Laura Breen, Director of Sales and Customer Service at VBT, fell in love with Croatia during a VBT bike tour of the Dalmatian Islands. Here are some of the reasons...
Continue Reading
Why Eric Loves Self-Guided Biking
September 30, 2019
Eric, a senior VBT staff member, recently took his family on our Portugal: Porto, the Silver Coast & Lisbon Self-Guided Biking Vacation. Here's what he has to say about our...
Continue Reading
Request a
Free Catalog
Find Your next vacation with Over 200 Pages of tour information
Get Yours Today
Talk to a VBT
Tour Consultant
(800) 245-3868
Mon – Fri 8:30 a.m. – 6:30 p.m. ET
Saturday 10:00 a.m. – 3:00 p.m. ET
Talk to an Expert
Book Online
Reserve Instantly
Find your perfect tour and reserve a spot with our easy online booking.
Find A Tour
Be the First to Get News & Special Offers