Italy: The Dolomites, Bolzano and Lake Garda
Daily Mileage:

3 - 32 miles

|

Biking:

1 - 4 hours

|
Starting From
10-day Air Package
$5,395
7-day Bike Tour Only
$4,395
Per person, double occupancy
Click and hold to Zoom
Italy: The Dolomites, Bolzano and Lake Garda
Majestic mountain ranges and cascading waterfalls surround you on this spectacular trip cycling the Dolomites. Gaze up at snow-covered mountain slopes, traverse emerald valleys, slice through dramatic ravines, and explore history-rich villages and traditions. A paradise unfolds before you in Lake Garda where the temperate climate provides fertile soil for olive and fruit trees, vineyards, exotic flowers and palms. Along the way, you'll enjoy a true taste of the region, including its famed wines, cheeses, and farm-fresh produce. This area is renowned for its hospitality so be sure to take the time to step off your bike and meet the friendly locals. Lakeshore promenades, historic castles, and glacier-coated mountain pinnacles frame your journey mile after beautiful mile.
Tour Highlights
Enjoy a wine tasting at a mountain hamlet famous for its Gewürztraminer.
Savor house-made specialties from the gourmet restaurant of your 5-star hotel in a ski-resort town beloved by celebrities.
See spectacular mountains rising around you as you ride through dramatic canyons and ravines.
Cycle a Mediterranean-like paradise on the shores of Lake Garda.
Explore the old town of Bolzano, where you can marvel at the museum's renowned glacier mummy, Oetzi the Iceman.
What to Expect
This tour offers a combination of easy terrain and moderate hills and is ideal for both beginner and experienced cyclists. About 70% follows bike paths. All the roads are paved. One ride starts at 4,500 feet elevation in a mountain environment, gradually loosing elevation. On two days, both easy and moderate options are given. Our VBT support vehicle is always available for those who would like assistance with the hills.
Daily Mileage:

3 - 32 miles

|

Biking:

1 - 4 hours

|

Group Size:

20
Easy
Cycling
Beginner - Experienced
Cyclists
Vehicle
Support
Average High /
Low Temperature (°F):
May74º/49º
Jun80º/55º
Jul85º/59º
Aug82º/59º
Sep77º/52º
Oct66º/42º
Average
Precipitation:
May3.2 in
Jun3.2 in
Jul3.2 in
Aug3.6 in
Sep2.6 in
Oct2.2 in
| | Air Package | Tour Only |
| --- | --- | --- |
| Roundtrip international airfare | | |
| Airport car service for arrival and departure | | |
| One night in Innsbruck and one night in Milan in conveniently located hotels with daily breakfast | | |
| 6 nights in luxurious hotels and a 5-star mountain chalet | | |
| 12 meals: 6 breakfasts, 2 lunches, 4 dinners | | |
Biking Packages Include:
Custom VBT Bike and Helmet
Two Local, Bilingual Trip Leaders
Ride with GPS and Daily Route Notes
Facilitated Cultural Experiences
Your Choice of VBT Branded Gear for Your Adventure
Accommodations (Please Note: Days are based on the Air Package Itinerary. Accommodations may vary depending on departure date. )
Arrival Day
Hotel Schwarzer Adler
Occupying one of the oldest buildings in Innsbruck, the air-conditioned Hotel Schwarzer Adler exudes traditional Tyrolean style. This fine property boasts a long history of hospitality. Innsbruck's Old Town and cable car stations are a short walk away. At the rooftop bar, admire the decorative old cable car wagon and spectacular views of the nearby Alps. The hotel's sister property, the modern Hotel Der Adler, is nearby and offers more 360º vistas of the mountains from the restaurant and spa that you are welcome to visit and use.
Days 1-2
Parkhotel Laurin
One of Bolzanos most elegant properties, the Parkhotel Laurin, occupies one of the most beautiful buildings in town. Its intimate bar is legendary, full of lush fresco paintings depicting the saga of King Laurin.The air-conditioned hotel houses other unique artwork, as well. Its collection includes around 200 original 20th-century works, from woodcuts to canvas pieces, from Impressionism to German New Objectivity. Exquisite works can also be found in the guestrooms and parlors and in the hotel's private park. The breakfast room is adorned with decorative hand-painted wallpaper.
Days 3-4
Chalet del Sogno
The small and intimate Hotel Chalet del Sogno is an air-conditioned, family-run property whose owners are always available. Sogno is Italian for "dream," and you'll surely fall into a blissful reverie during your stay at this charming Madonna di Campiglio lodging. The staff is elegantly dressed in dirndl and lederhosen, typical of the Tyrol area. Large wood-furnished bedrooms offer balconies and breathtaking vistas of the mountains. In the wellness and fitness center, indulge in the indoor swimming pool equipped with countercurrent, two saunas, a steam bath, and more. An expert guide and former Olympic athlete, the owner is available for suggestions and assistance.
Days 5-6
Du Lac et Du Parc Grand Resort
The Du Lac et Du Park Grand Resort consists of three air-conditioned buildings set in a 17-acre park planted with large, rare trees and manicured gardens that extend to the shores of Lake Garda. The city center is just a half mile away and accessible via a picturesque lakeside promenade. During your stay, savor the carefully prepared dishes at its two restaurants, one of which provides an intimate and elegant setting in the heart of the property's gardens. The wellness center, too, is surrounded by delightful paths with fragrant florals. Take advantage of two outdoor swimming pools and one indoor pool; a relaxing way to end your invigorating days on the bike.
Day 7
Una Hotel Cusani
Milan's Una Hotels Cusani is centrally located, just a half mile from the Milan Cathedral and the city's famed shopping venue, the Galleria Vittorio Emanuele II. Via Dante, which leads to the pedestrian-only shopping and theater district, is just outside your door. This prime location also puts you within reach of the nearby Brera district and Sta. Maria delle Grazie Convent, home to Da Vinci's The Last Supper. The art and culture museums of the Sforza Castle are across the square, and the Cairoli metro station is nearby should you want to explore farther afield. During your stay, indulge in the hotel's famously comfortable beds, air conditioning, and fine modern décor, and enjoy the excellent service of the attentive staff.
Enjoy Your Vacation Longer With Low-Cost Trip Extensions
Air Package Only
2023 Pre-Trip Extension - Innsbruck
2 Nights From $395 per person, double occupancy
Single Supplement: From $195
2 nights at the Hotel Schwarzer Adler
Airport car service for arrival
Hospitality desk
City orientation tour
Daily breakfast
City information
Your vacation is about to begin! Spend your first night aloft and arrive ready for an unforgettable trip.
Start off your first day in Innsbruck right by having a VBT representative greet you at the airport. A complimentary car service will whisk you to your centrally located hotel. From here, you are perfectly positioned to explore this charming city at your leisure
 After a delicious included breakfast at your hotel, meet your VBT representative at 9:00 AM at the reception. Your local guide will be available to answer questions and take you on an included two hour private guided walk to help you make the most of the city.
Included Meals: Breakfast
After a delicious included breakfast at your hotel, you are free to explore on your own, using our included city information packet to guide your discoveries.
Included Meals: Breakfast
Air Package Only
2023 Post-Trip Extension - Milan
2 Nights From $395 per person, double occupancy
Single Supplement: From $195
2 nights at the UnaHotels Cusani or Hotel Cavour
Hospitality desk
City orientation tour
Airport car service for departure
Daily breakfast
City information
After a delicious included breakfast at your hotel, you are free to continue exploring on your own, using our included city information packet to guide your discoveries.
Included Meals: Breakfast
After a delicious included breakfast at your hotel, you are free to continue exploring on your own, using our included city information packet to guide your discoveries.
Included Meals: Breakfast
After your included breakfast* this morning, complimentary transportation to Malpensa Airport (an approximately 60 minute drive, depending on traffic) for your departing flight**. Please ensure you are ready in the hotel reception area at the designated time. (If you have customized your itinerary and don't have a flight departing on this day, VBT has not arranged your transportation.)
*For guests with early-morning departures, breakfast at the hotel may not be available. Please check with the front desk to verify the times that breakfast is served.
**VBT transportation times and departure points are finalized in advance and cannot be modified for individual guests.
Included Meals: Breakfast
Unbelievably beautiful countryside. Not a difficult ride but a few challenging hills by choice. Great accommodations, activities and food. The guides were great leaders and very fun to tag along with.
Gateway to the Dolomites: Biking Bolzano to Lake Garda
This was our second trip with VBT and while the scenery was very different, the experience was the same--excellent. Our guides were personable, informative, and helpful, the accommodations were great and the scenery couldn't be beat. Bike paths in this area were plentiful and took you through beautiful areas. As expected, there were a few hills to climb, but they just made the ride a bit more challenging. If anything, the quality of the bike paths made us wish we could have ridden longer in order to take in the scenery around us. We highly recommend this trip.
Gateway to the Dolomites: Biking Bolzano to Lake Garda
196 other people have recently viewed this tour!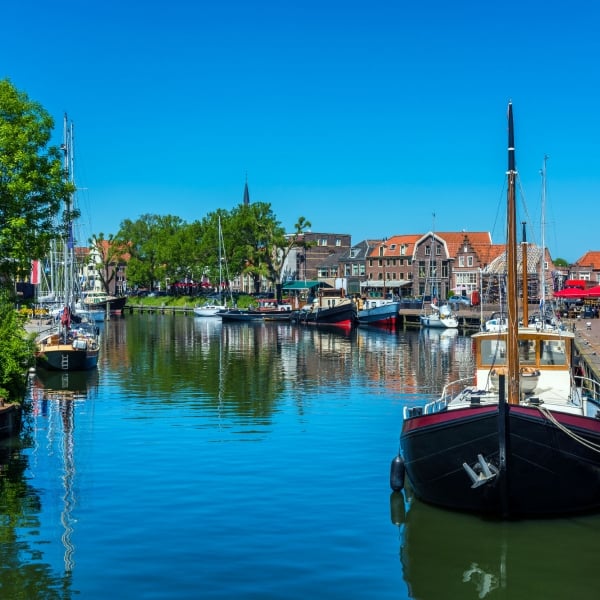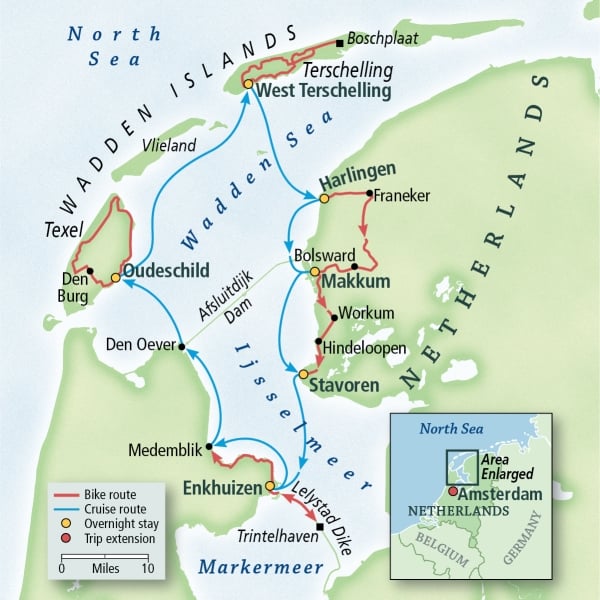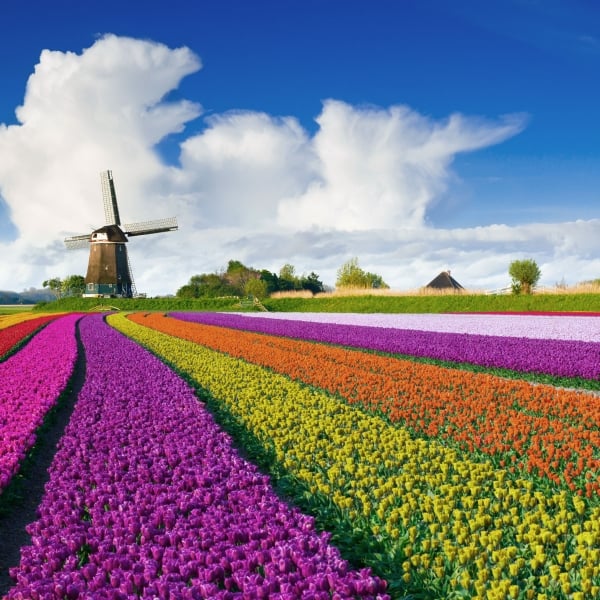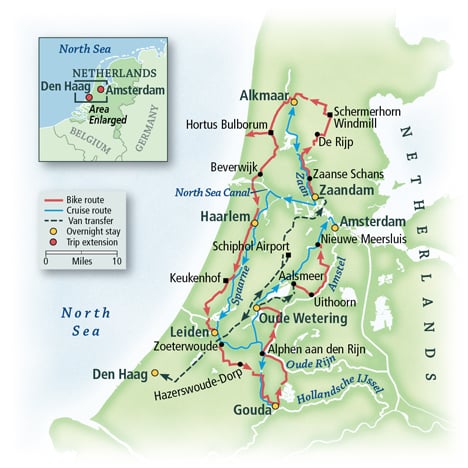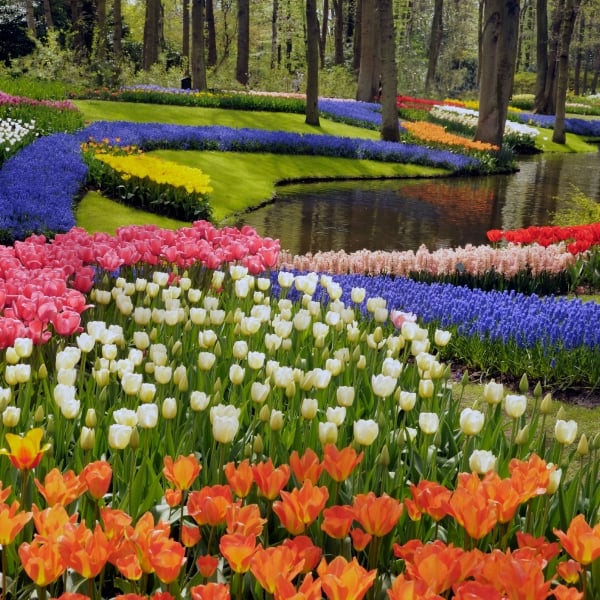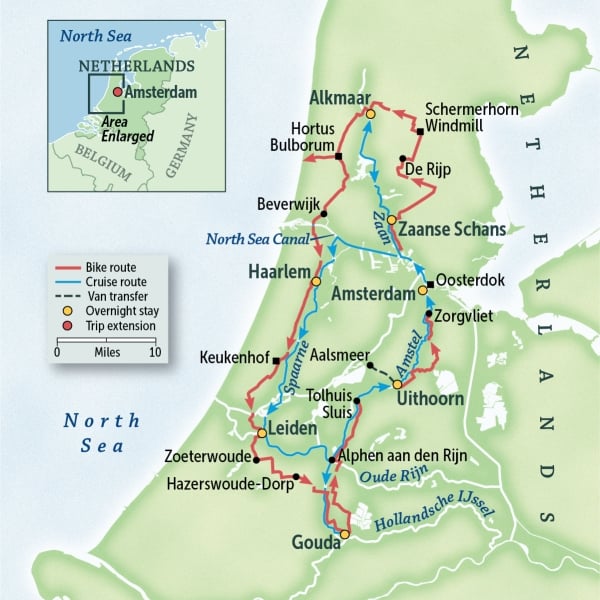 Is Your Extra Virgin Olive Oil up to the Standards of European Artisans?
March 24, 2023
Through no fault of our own, most of us have never tasted genuine extra virgin olive oil. There's much debate in the United States about olive oil purity—and unless you're...
Continue Reading
Pedaling for Paella: Mallorca is a Cyclist's Paradise
March 17, 2023
You don't have to be a pro cyclist to enjoy biking Mallorca! The island's tropical valleys, turquoise beaches, incredible biking infrastructure, and low-traffic cycling routes make VBT's Spain: Balearic Islands,...
Continue Reading
Independent Cycling with Support in England's Cotswolds
March 2, 2023
As Kelsei and Silvy explored the English countryside, they enjoyed the perfect balance of flexibility and support—with top quality inns, scenic biking, a friendly local host, and the freedom to...
Continue Reading
Request a
Free Catalog
Find Your next vacation with Over 200 Pages of tour information
Get Yours Today
Talk to a VBT
Tour Consultant
(800) 245-3868
Mon – Fri 8:30 a.m. – 6:30 p.m. ET
Talk to an Expert
Book Online
Reserve Instantly
Find your perfect tour and reserve a spot with our easy online booking.
Find A Tour
Be the First to Get News & Special Offers