A pastry is basically any food made from dough consisting of flour, water, and shortening. However, that general description can be used as the base for an almost unquantifiable amount of unique and delicious dishes from around the world. And here at VBT we know a little something about world travel. As experiencing the native cuisine in your travel destination is such a distinct part of your travel experience, we thought it would be fun to compile a list of some of the tastiest pastries from around the world.
United States: Apple Pie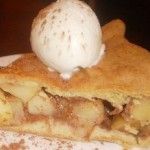 Despite the expression "as American as Apple Pie," this dish actually originated in Europe. However, it became widely popular among American settlers in the early 1800's, especially in Delaware, and has morphed into a distinctly American dessert often served "a la mode" with a scoop of ice cream.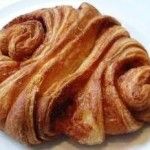 Germany: Franzbrötchen
Traditionally a breakfast pastry, this dish is made from dough, butter and cinnamon and is very common in the northern part of the country near Hamburg.
Ireland: Gur Cake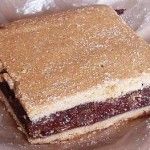 This dish which originated in Dublin—the name is derived from a contraction of "gutter cake" with an Irish accent—is made from an inexpensive mixture of bread crumbs, raisins and a sweetener spread between two layers of pastry.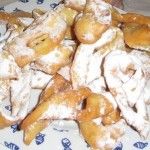 Croatia: Kroštule
This traditional pastry found on the Dalmatian Islands will remind you of visiting the fair as a child as it is basically the Croatian version of deep fried dough.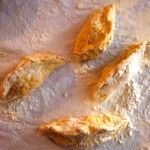 Slovenia: Štruklji
This traditional Slovene dish is typically made from buckwheat dough which is flattened, filled with either sweet or savory ingredients and rolled up, baked (or fried or boiled) and cut into slices. VBT travelers will learn to make this on our Slovenia, Austria & Italy biking vacation.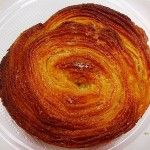 France: Kouign-amann
France, of course, is known for amazing pastries like éclairs and croissants; but is also home to this Breton puff pastry-like cake made from dough, butter and sugar.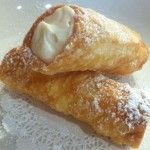 Italy: Cannoli
This delectable Sicilian dessert consists of fried pastry dough filled with a mixture containing ricotta cheese and topped with anything from chocolate chips to pistachios.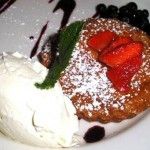 Basque Region: Gateau Basque
This unique dish found in Basque country is made from an almond flour cake filled with pastry cream and fruit, like cherries.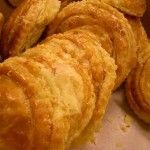 Vietnam: Pâté Chaud
This French inspired pastry common in Vietnamese bakeries is decidedly savory and consists of a puff pastry filled with ground meat like pork or chicken.
If you consider yourself a "Foodie" and would like to learn more about VBT's special Culinary Departures on vacations to the Amalfi Coast, Tuscany, Burgundy Spain and Vietnam please click here.