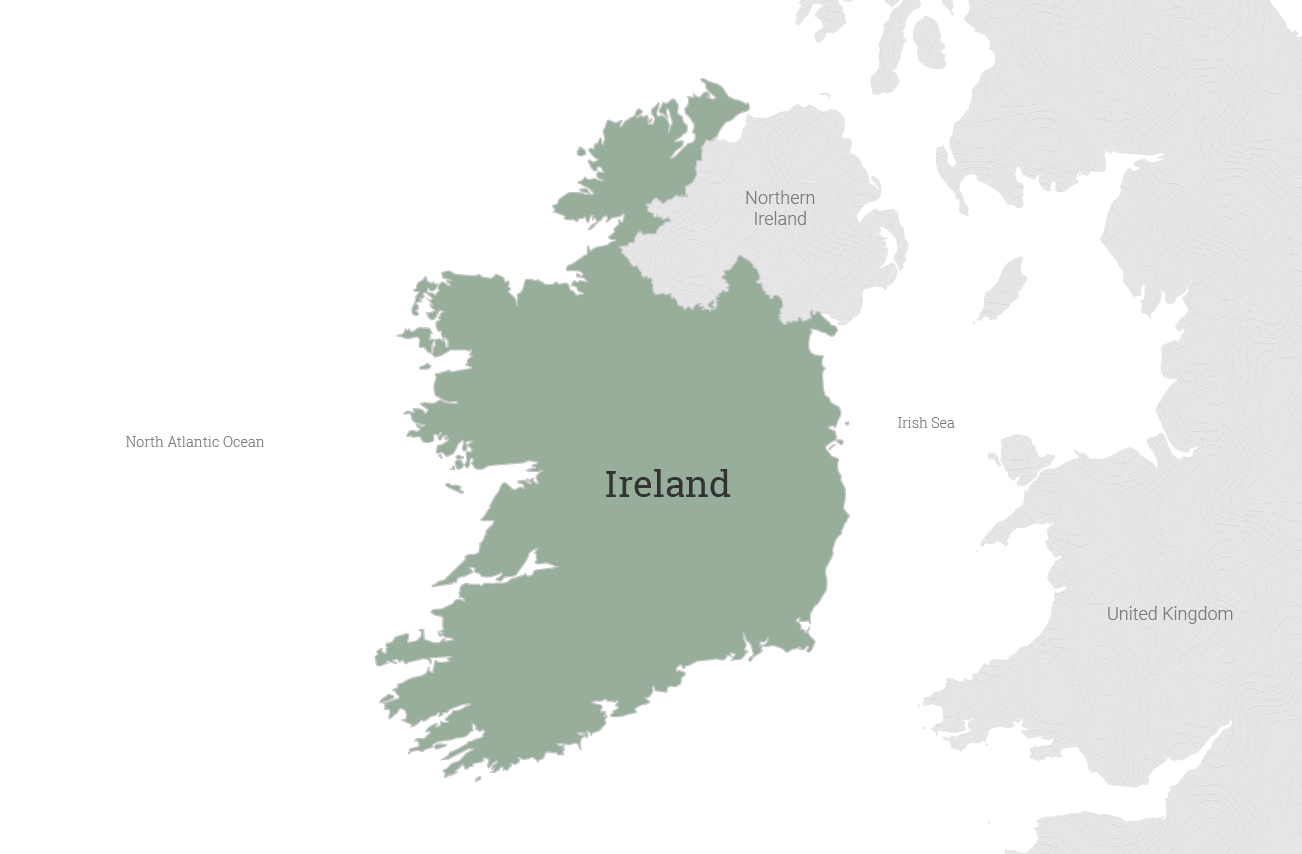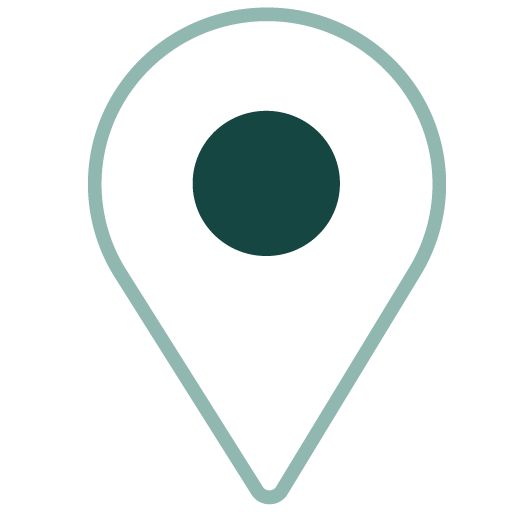 Ireland: Cork to Dublin
Coastal villages, storybook castles, historic port towns, and scenic peninsulas surround you as you're cycling Ireland and mingling with its spirited locals and gracious hosts.
Former tour name: Cycling Ireland's South: Counties Waterford and Tipperary
View This Tour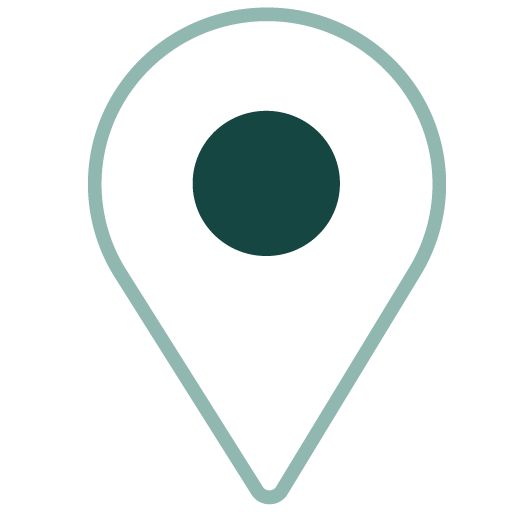 Ireland: Galway and Connemara Coast
Explore the diverse landscapes, mystical wonder, and lively contemporary culture of the Emerald Isle on this comprehensive Ireland bike tour.
View This Tour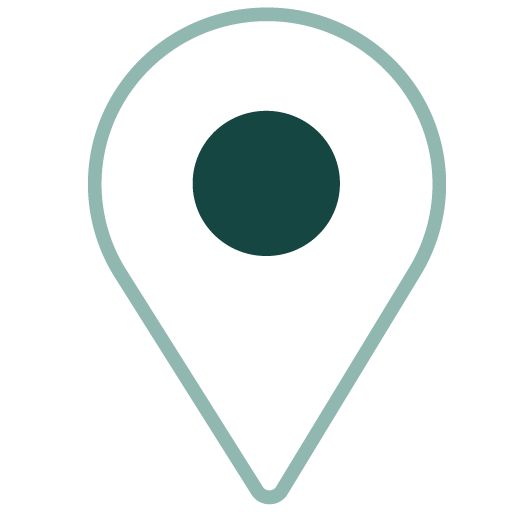 Ireland: Walking the West Country
Stroll into the soul of Ireland on its wildly beautiful west coast.
View This Tour
Ireland: Galway and Connemara Coast
Starting from 7 days at
$2,995
Explore the diverse landscapes, mystical wonder, and lively contemporary culture of the Emerald Isle on this comprehensive Ireland bike tour.
Starting from 7 days at
$3,395
Coastal villages, storybook castles, historic port towns, and scenic peninsulas surround you as you're cycling Ireland and mingling with its spirited locals and gracious hosts.
Former tour name: Cycling Ireland's South: Counties Waterford and Tipperary
Discover Ireland
Whether cycling country lanes or hiking along coastal cliffs, exploring the dramatic Aran Islands or cycling to a storied castle, there's no better way to experience the wonders of the Emerald Isle than an Ireland bike tour or walking tour with VBT.
History and legend intertwine in the ethereal landscapes here, from prehistoric stone circles to ancient monasteries and 5,000 year-old tombs marking the resting place of Irish kings. Stone walls line quiet country lanes still used by farmers whose roots go back a millennium. Glittering lakes, lush meadows, and rugged coastlines highlight the diversity of this island nation's terrain.
From the bustle of Grafton Street in Dublin to the grand Georgian avenues of Cork, Ireland's cities offer a vibrant contrast to the pastoral bliss of the countryside. Literature enthusiasts can sip a Guinness in pubs once frequented by Joyce and Beckett, and Irish music fans will find no shortage of venues featuring traditional music sessions. A burgeoning foodie movement has brought a wealth of worthy options to the culinary scene.
Begin your days with hearty Irish breakfasts and wind down each evening in cozy neighborhood pubs. Experience the warmth and friendliness of the locals as you enjoy a pint and listen to traditional music. An Ireland bike tour will help you experience this country on a deeper level, whether you're connecting with your Irish heritage or discovering this beautiful island for the first time.

Country Highlights
Behold the soaring Cliffs of Moher, western Ireland's most dramatic vantage point.
Listen to the lilt of a brogue on a tour of The Burren led by a local historian.
Wander among mystical Celtic monuments, wells, and stones in the Aran Islands.
Enjoy a meal in a traditional Irish pub next to the open fire, surrounded by locals.
View stunning lakes and elegant mountains in Killarney National Park.

Irish Language
From near extinction in the nineteenth century, Irish (Gaeilge) has made a strong comeback and is now an official language of the Republic of Ireland. Many students study the language in school, and there has been an increased interest in preserving the country's linguistic heritage in recent years. Visitors will notice Irish words on road signs and may even hear its lyrical sounds spoken in more rural reaches of the country.

Traditional Music
There's nothing quite like experiencing traditional Irish music live in a pub. The upbeat tempos and atmosphere make it nearly impossible to sit still. Tap your foot and clap along, or hop up and learn to dance a traditional jig. Irish music is all about joining in and having the craic (fun). Music styles differ across the country, so try to take in the experience in as many places as possible!

Tracing Your Roots
Roughly 40 million people in the US have Irish heritage. Many people journey to the Emerald Isle to trace their family roots and learn more about their personal history. If you're looking to uncover information about your ancestors, take advantage of the many heritage centers that offer genealogical services here. You may end up leaving with a deeper feeling of connection to this beautiful land.
Our Trip Leaders Make The Difference
Local Leader.
Partner in Discovery.
New Friend.
Your VBT Trip Leaders are passionate about travel and devoted to sharing new discoveries with you. Each is a multi-lingual resident of your destination who intimately knows the history, cultural heritage, and traditions of your surroundings.
Your Trip Leaders also bring insiders' knowledge of the best places to explore, dine, and shop—along with insight into local customs and lifestyles to help you make the most of your cultural experience. With keen organizational skills, a splendid sense of humor, and a talent for making you and your fellow travelers thrive within your group dynamic, your VBT Trip Leaders will be invaluable resources—and treasured friends!
Maureen
I adore where I live, I genuinely think it is one of the most beautiful places in the world, and to share my love of this country with all our guests is an absolute pleasure.
Maureen has lived in Ireland her whole life. In her five-plus years with VBT, she has taken many guests where the road is less traveled and introduced them to the culture, food, and people of her native land.
Ciaran
Visiting Ireland is a magical experience. You will leave Ireland with a part of it in your heart and a grá (longing) to return again!
Ciaran grew up on a farm in the west of Ireland where his family has lived and worked the land for generations. He loves to introduce VBT guests to colorful locals, and to share his knowledge of local edible plants.
Dermot
I love to see guests engage in conversation with local characters. Meeting people and soaking up the local history is the perfect recipe for a successful vacation.
Demot is an Irish native who loves making connections with guests and locals. He spent his childhood in the South of Ireland and enjoys introducing travelers to the stunning landscapes of this area.
5 Things you'll Love about Walking the West Coast of Ireland
April 10, 2015
Rife with lush landscapes and distinct coastlines, Ireland has long been a favorite destination of outdoor enthusiasts. You'll see why as you walk through some of the best places to...
Continue Reading
Most Welcoming Accommodations on VBT's Irish Tours
March 17, 2018
When our travelers inquire about our active vacations, one of the biggest questions they ask is how nice the hotels are. We want the accommodations on your tour to be...
Continue Reading
5 Comparable VBT Tours in Different Countries
February 16, 2017
If you're thinking about where to take your next vacation, the breadth of our line of active tours may prove somewhat overwhelming considering you can bike or walk you way...
Continue Reading
This was our 5th VBT trip and each one has been excellent. The countryside and the biking was varied and interesting, the day on the Aren Island provided a particularly fabulous change of pace, a fascinating local guide explained the formation of the land and the ecology and the food and accommodations we typically top notch.
Ireland: Galway & Connemara Coast
Just returned from the VBT trip in Ireland and I can not say enough good things about it! The itinerary was excellent, the VBT guides were fantastic and loved the people on the trip with us!
Ireland: Galway & Connemara Coast
Best trip I've ever done, I don't intend on doing another vacation not through VBT. Great way to see the country, excellent local knowledge, best tips on local spots. The food took me by surprise at how delicious every meal was. Treated like royalty. Each B&B felt like being at home.
Ireland: Galway & Connemara Coast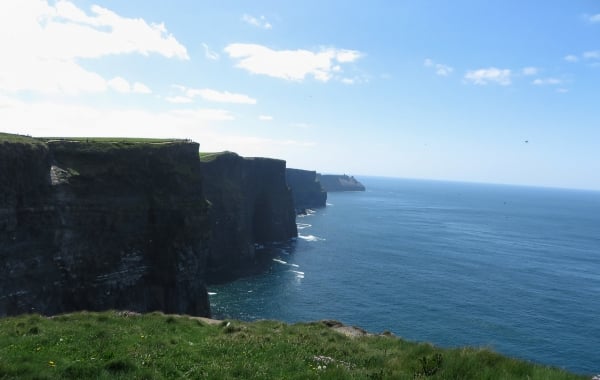 Galway and Connemara Coast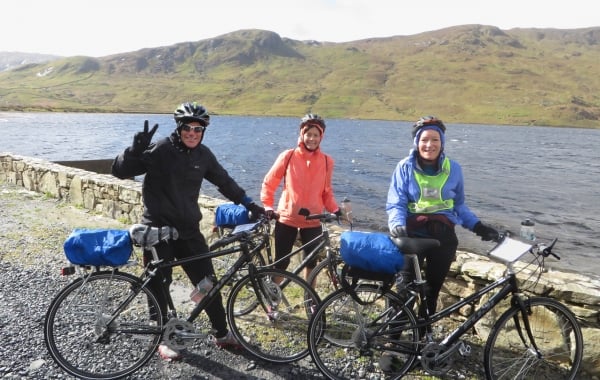 Galway and Connemara Coast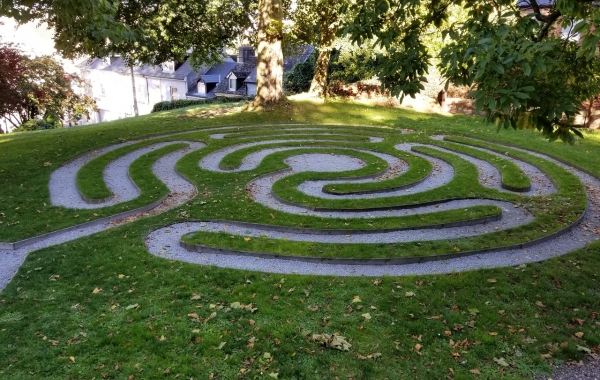 Galway and Connemara Coast
Galway and Connemara Coast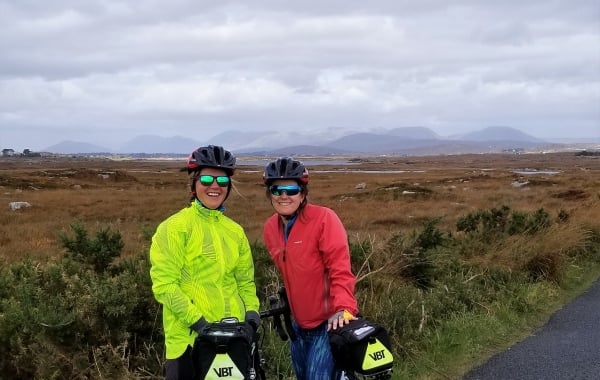 Galway and Connemara Coast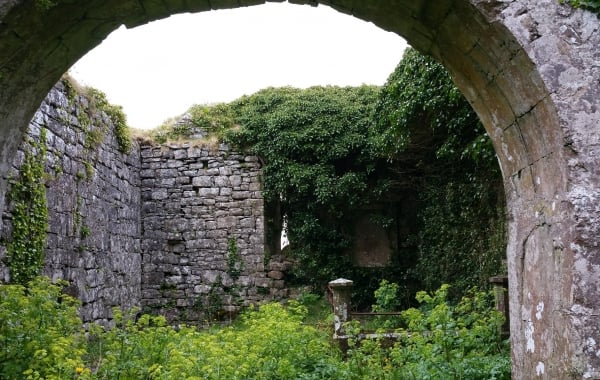 Galway and Connemara Coast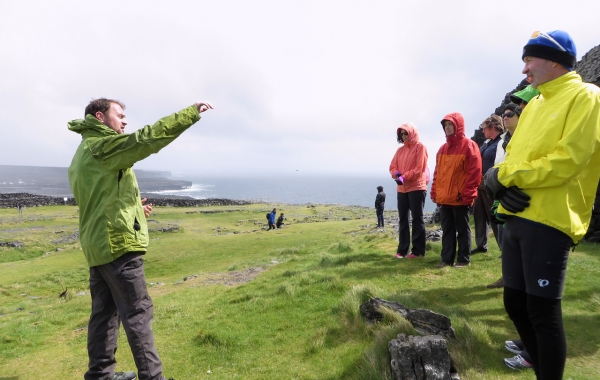 Galway and Connemara Coast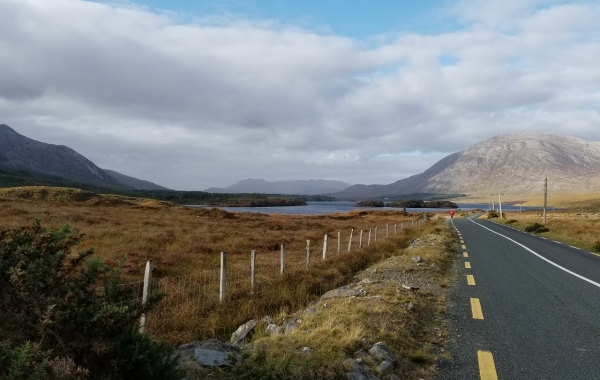 Galway and Connemara Coast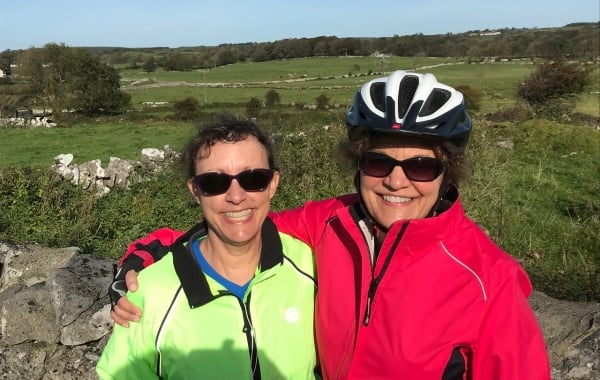 Galway and Connemara Coast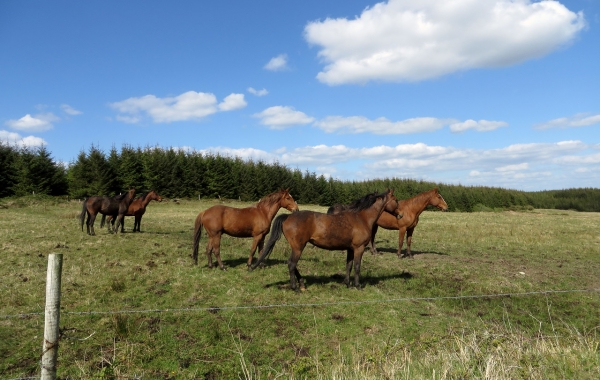 Galway and Connemara Coast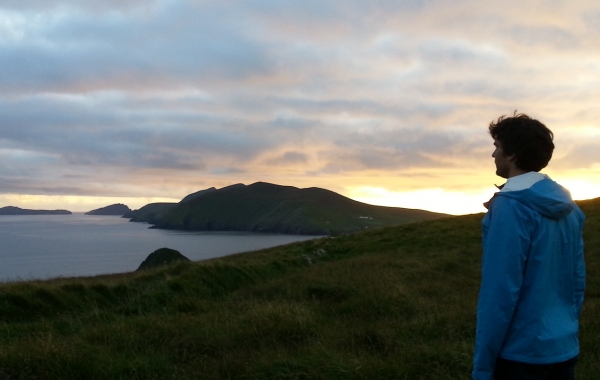 Galway and Connemara Coast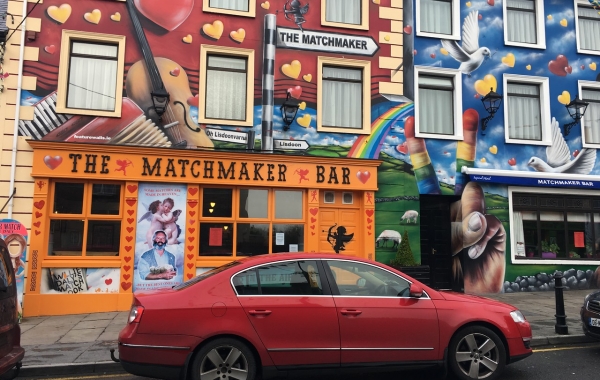 Galway and Connemara Coast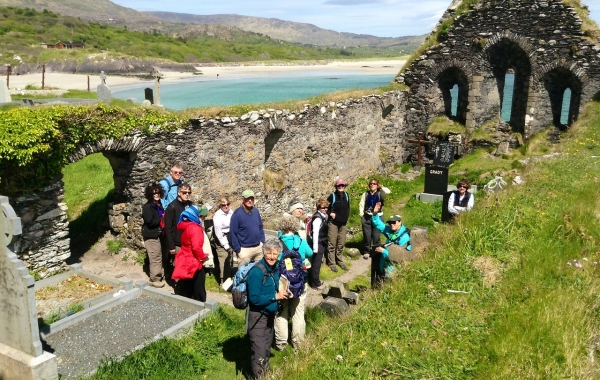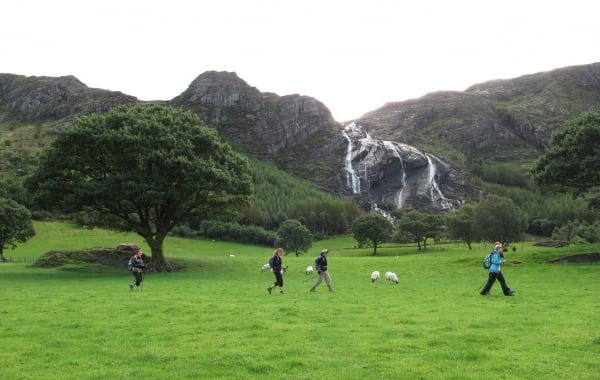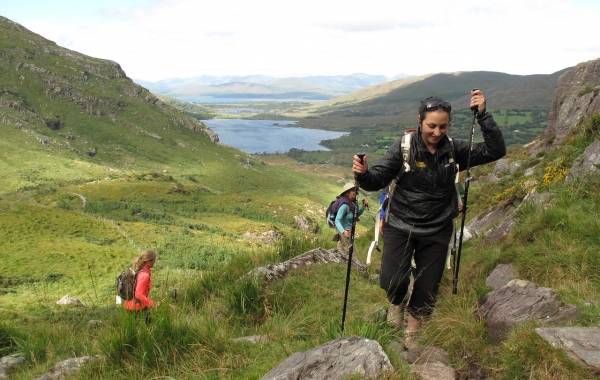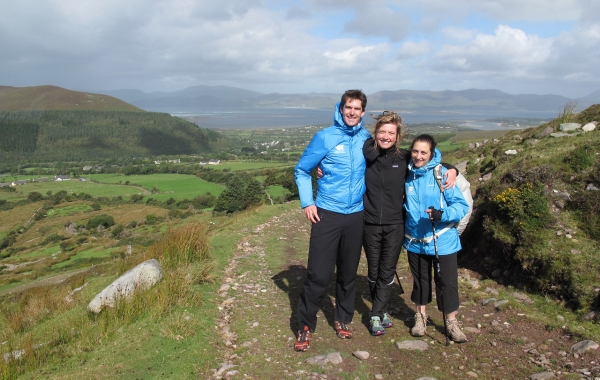 Request a
Free Catalog
Find Your next vacation with Over 200 Pages of tour information
Get Yours Today
Talk to a VBT
Tour Consultant
(800) 245-3868
Mon – Fri 8:30 a.m. – 6:30 p.m. ET
Saturday 10:00 a.m. – 3:00 p.m. ET
Talk to an Expert
Book Online
Reserve Instantly
Find your perfect tour and reserve a spot with our easy online booking.
Find A Tour
Be the First to Get News & Special Offers