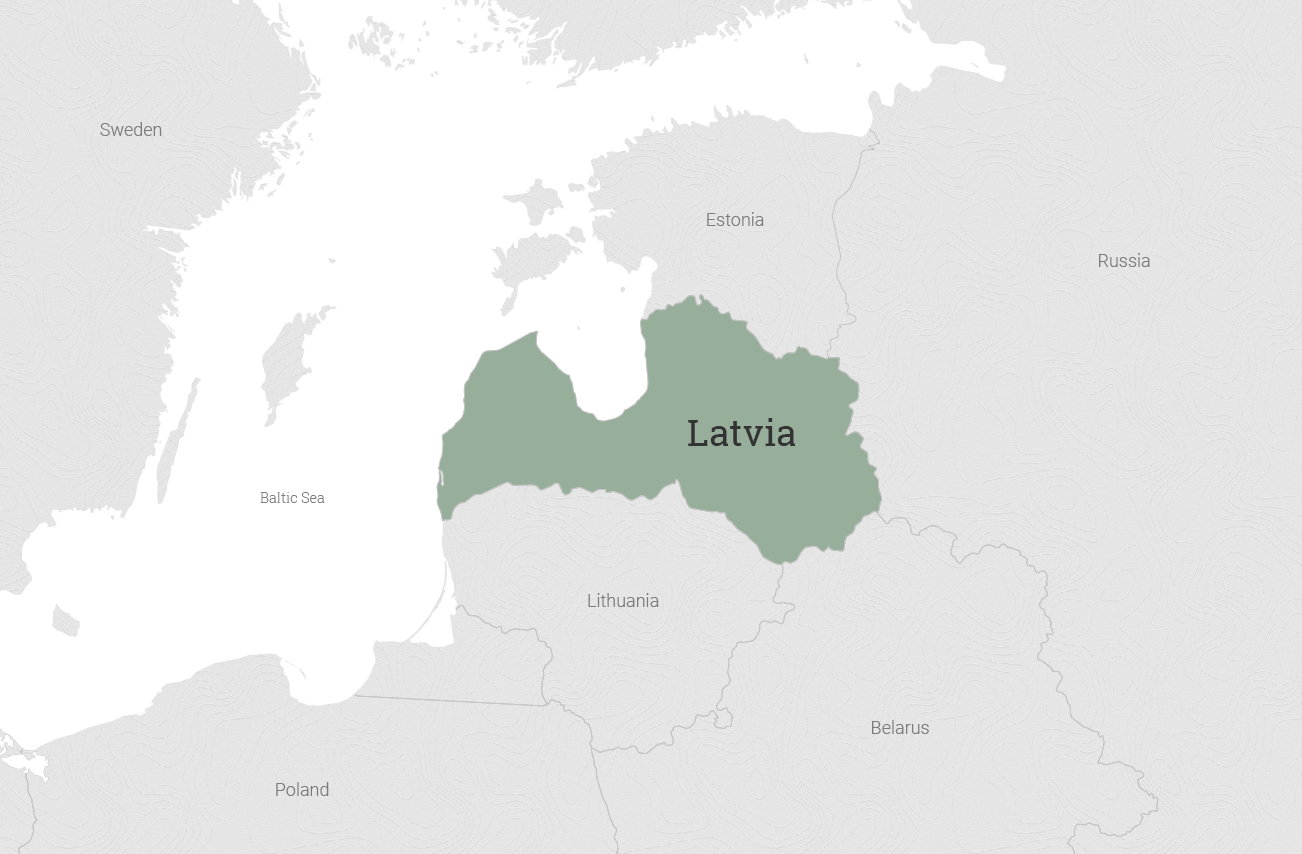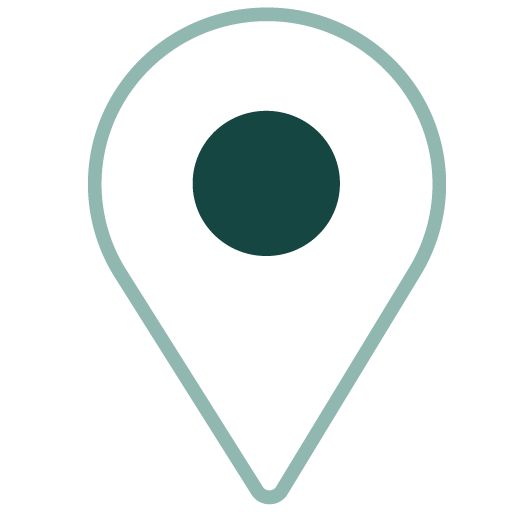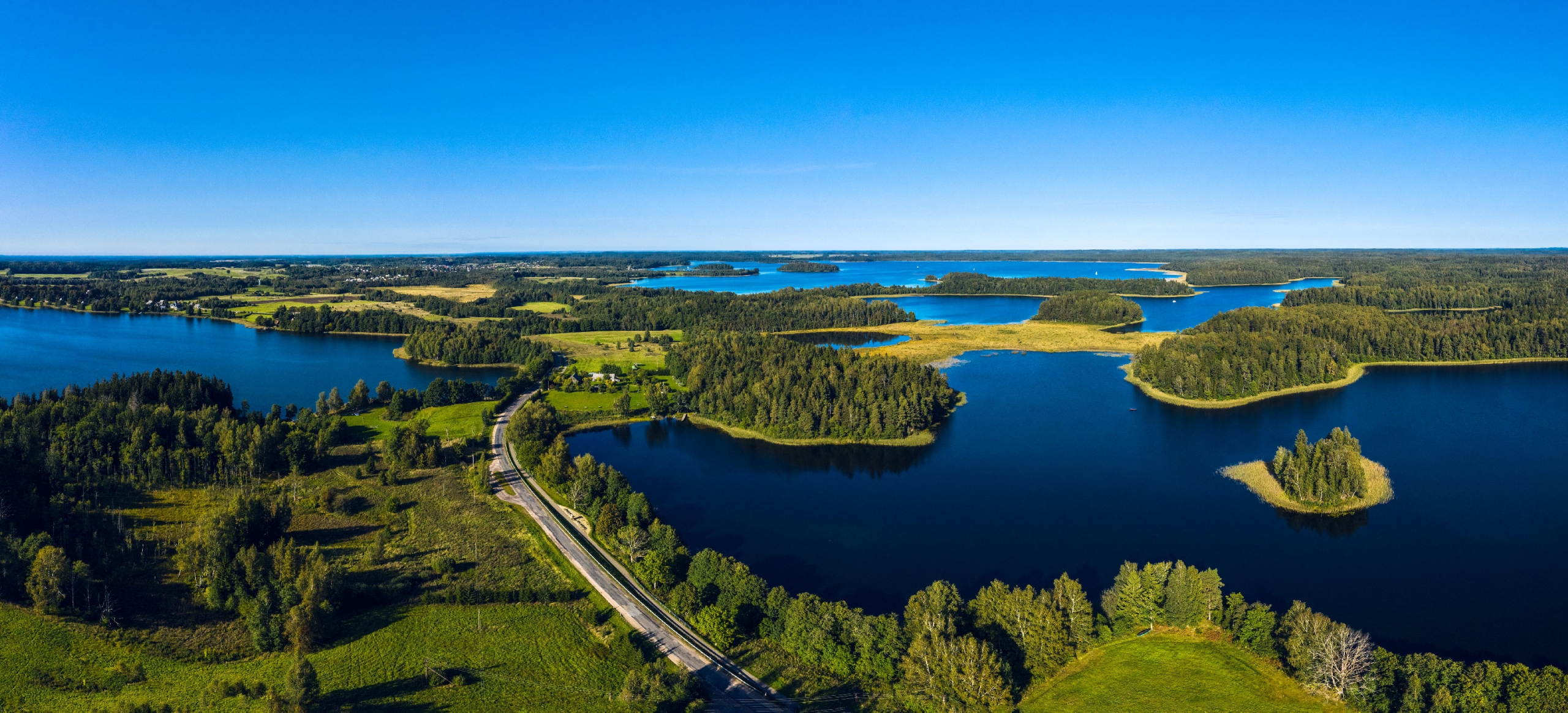 Lithuania & Latvia: The Baltics
Guided Biking
Quaint villages, resorts, and medieval cities are balanced with stunning coastlines and lush countryside on this quintessential Baltic bike tour.
View This Tour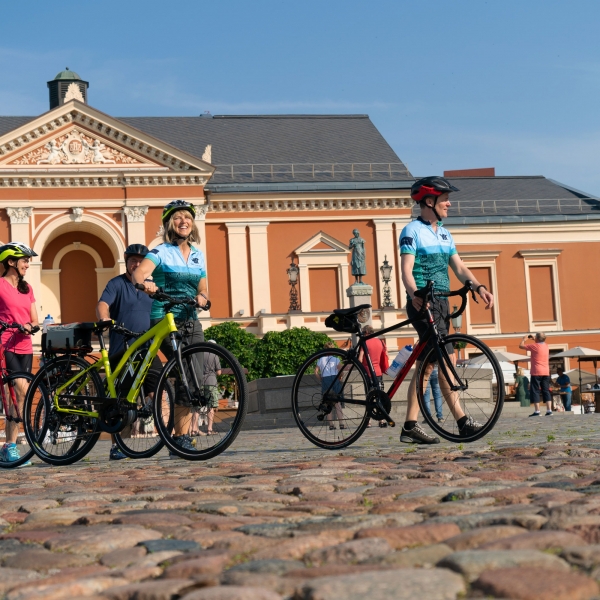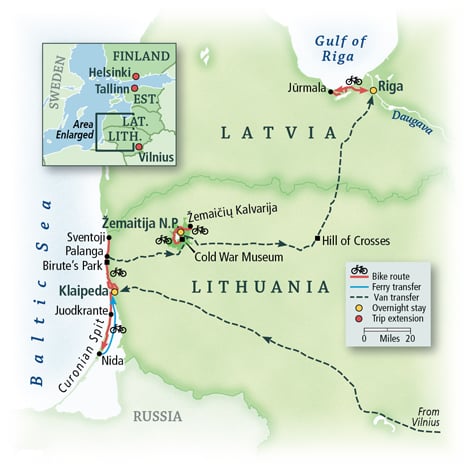 Lithuania & Latvia: The Baltics
Guided Biking
Starting from 7 days at
$3,745
Quaint villages, resorts, and medieval cities are balanced with stunning coastlines and lush countryside on this quintessential Baltic bike tour.
Discover Latvia
For a small country, Latvia offers an impressive amount of wide-open space. Nature lovers will delight in the pristine beauty of its countryside, while fans of the cosmopolitan will be enchanted by its largest city, Riga.
From Gothic spires to elaborate Art Nouveau buildings and a picturesque Old Town, Riga is an urban masterpiece. The largest of the Baltic capitals, it features everything from fine dining restaurants to hip bars and world-class museums. Wander its curving, cobbled streets to find lush parks, castle ruins, winding canals, and endless charm.
Outside of Riga, Latvia's countryside is spectacularly unspoiled. Half of Latvia is covered in wild forest, with meadows, marshland, and sandy coast making up the rest. Thousands of lakes are dotted throughout the country, and countless waterways make breathtaking recreation areas, as well as homes for wildlife. 500 km of coastline offer everything from white sand beaches to steep cliffs and sandstone outcrops.
Abundant farmland contributes to the locally-sourced heart of Latvian cuisine. Traditional meals are hearty affairs, with a heavy emphasis on meat and potatoes. Latvian markets are a great place to sample local favorites, from smoked fish to local cheeses and in-season foraged foods like berries and mushrooms. Don't forget to sample some local beer—Latvia has an impressive array of microbreweries producing top-quality brews.

Country Highlights
Glide through the heart of Riga on a guided canal cruise.

Explore the country's romantic wooden houses in charming coastal villages.

Admire the view as you cycle through a bucolic countryside and along the Baltic coast.

Wander the gourmet market in Riga and sample local favorites.

Jurmala
A short distance from Riga, this beloved seaside resort is an idyllic getaway. Originally a cluster of fishing villages, it offers miles of sandy beaches as well as a vibrant culture. From beautifully constructed timber cottages to a world-class concert hall, there's something for everyone here.

Musical Heritage
Latvian folk songs (Dainas) date back thousands of years. Their lyrics portray ancient bits of wisdom through mythology and legend. Once a part of daily life, they are now part of a proud cultural heritage celebrated through local song and dance festivals.

Mushroom Picking
From late August to mid October, locals head to the woods to partake in the local tradition of mushroom foraging. Carrying woven baskets and pocket knives, friends and families search the forest floor together for delicious funghi, which they will later cook, preserve, or eat fresh in traditional dishes.
VBT Dispatch: Cycling England's Storybook Cotswolds
February 16, 2022
Just west of Oxford, in England's bucolic region of honey-colored stone cottages and gently rolling green fields, the ambitious and enlightened cyclist can sleuth out a northern riding loop affectionately...
Continue Reading
5 Historic Sites We Love, and the Stories They Tell
November 8, 2021
We dug deeper into five of our favorite historic show-stoppers. Each holds a place in history and legend. And each has an epic story to tell. All you have to...
Continue Reading
What's It Like to Travel in Europe Now? We Asked Some Returning Guests.
September 30, 2021
While many have excitedly reserved their trip and packed their bags, others remain hesitant. No matter which side of that spectrum you fall, you might be wondering what it's like...
Continue Reading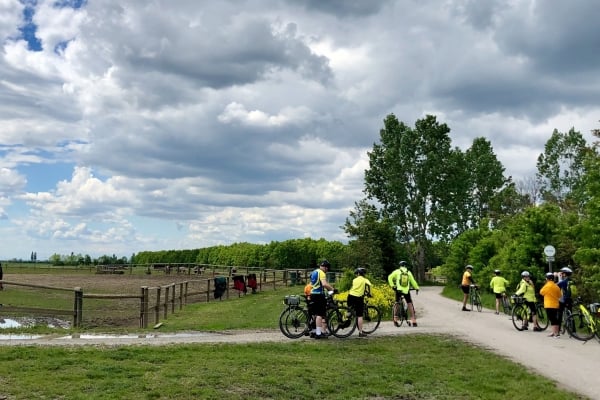 Danube Bike & River Cruise: Nuremberg to Budapest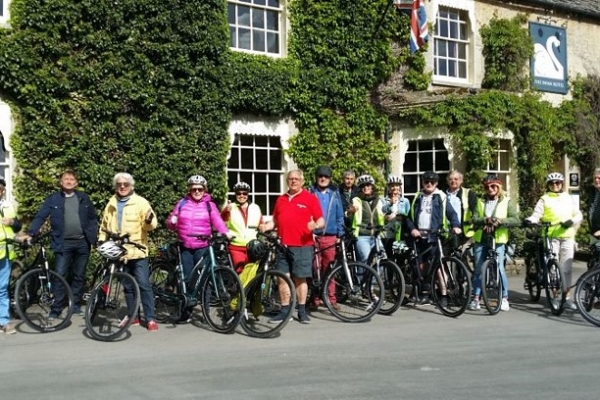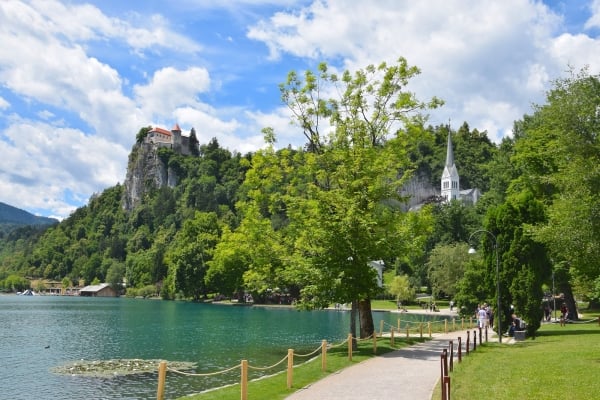 Slovenia, Austria & Italy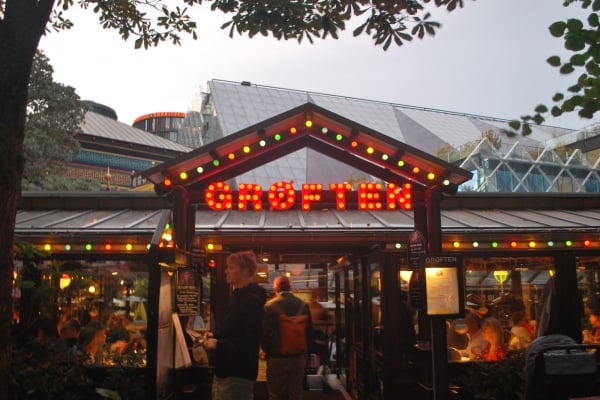 Cycling Scandinavia: Copenhagen to Stockholm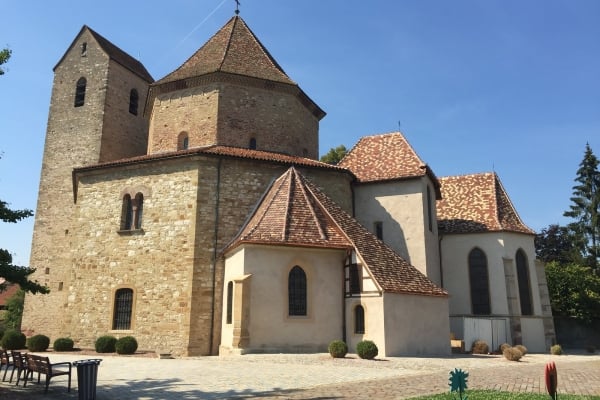 Alsace & The Black Forest: La Route Des Vins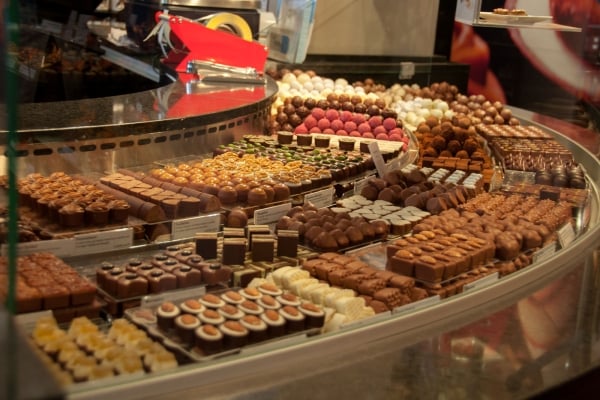 Lake Constance: Germany, Austria & Switzerland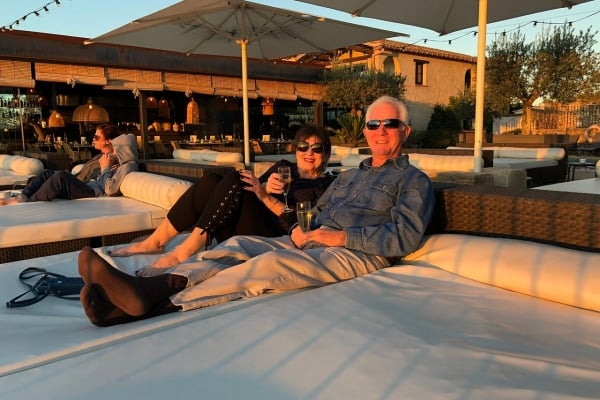 Spain's Costa Brava: Cycling Dali's Landscapes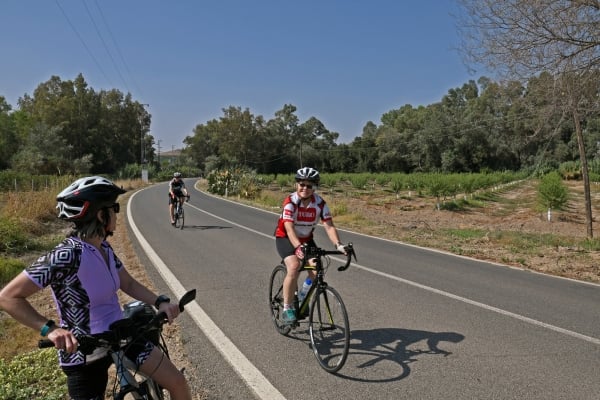 Spain: Under the Andalusian Sky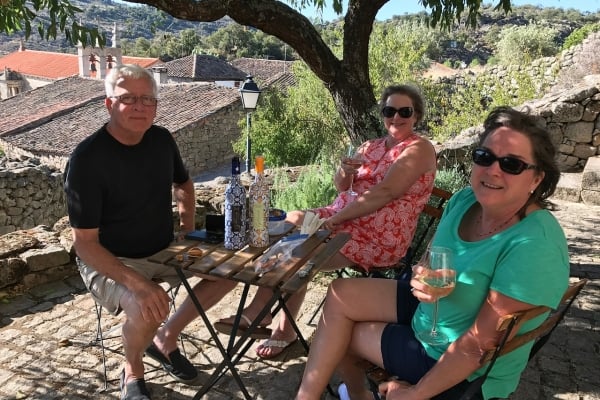 Pathways of Portugal: Walking the Douro Valley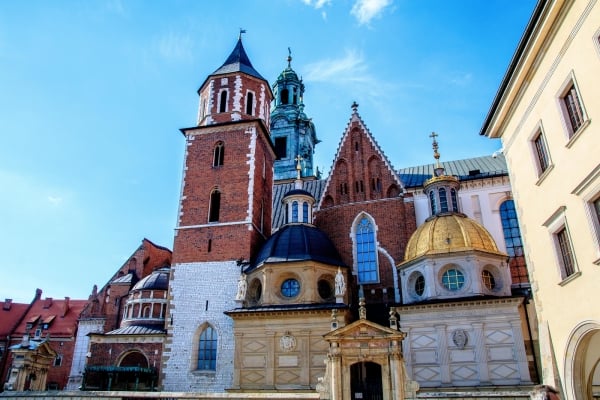 Poland: Cycling Through the Old World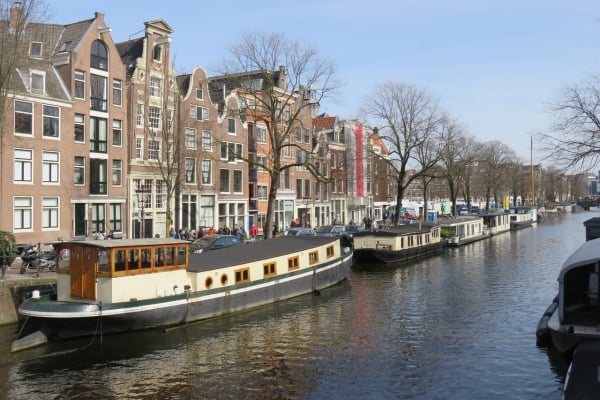 Holland in Springtime Bike & Boat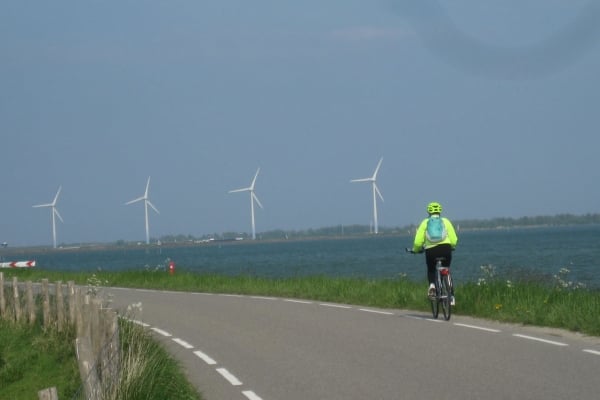 North Holland and Friesland Bike & Boat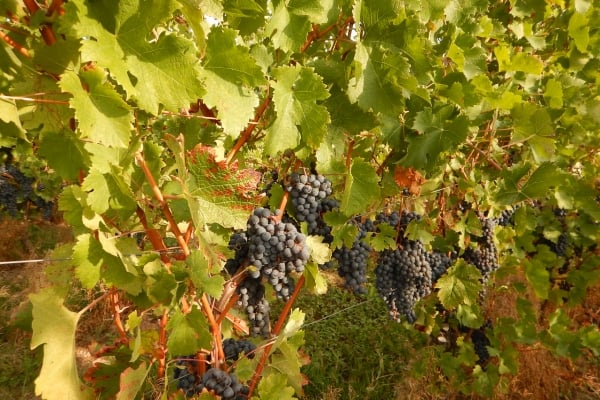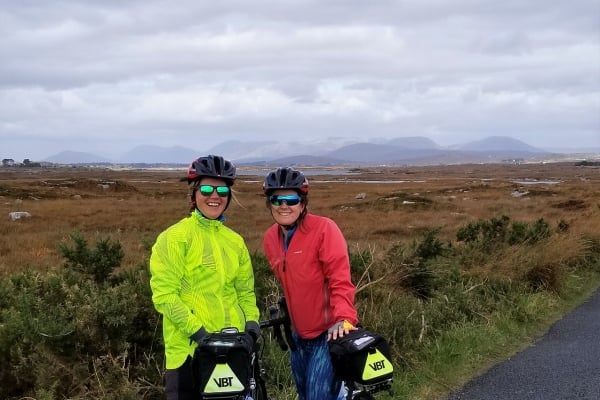 Galway and Connemara Coast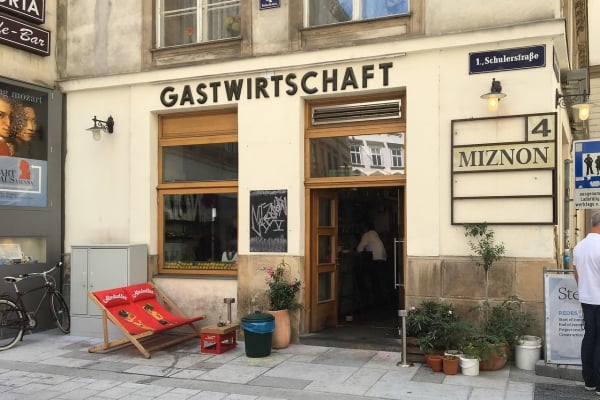 Czech Republic, Germany & Austria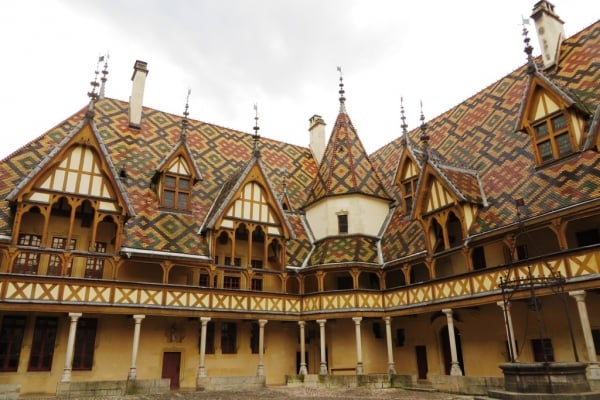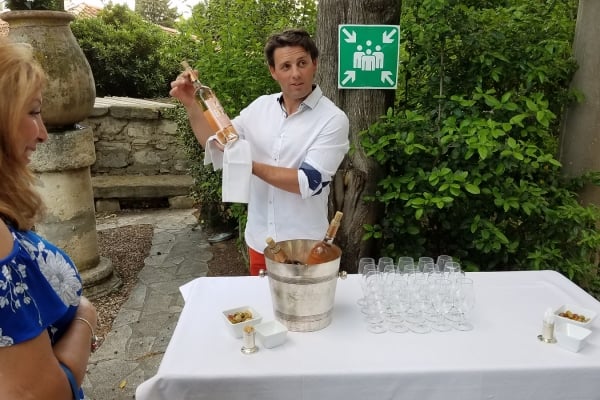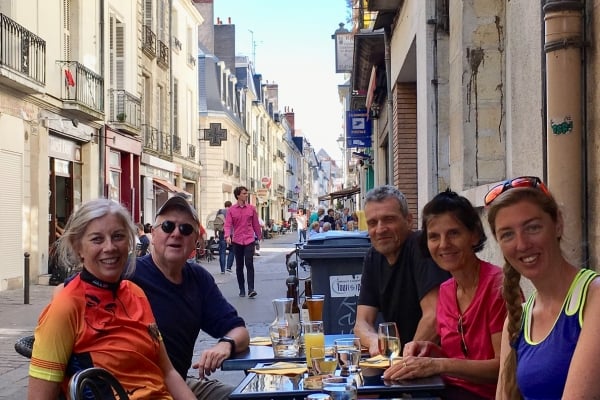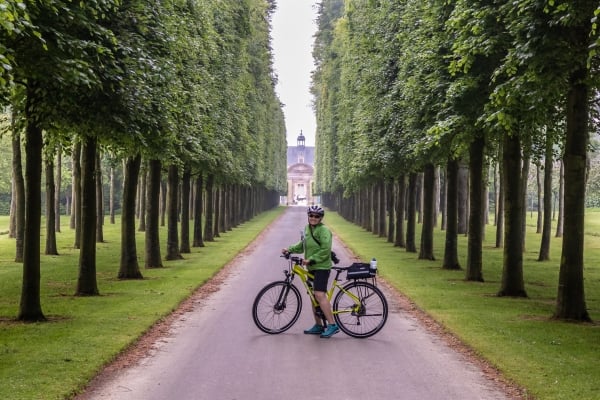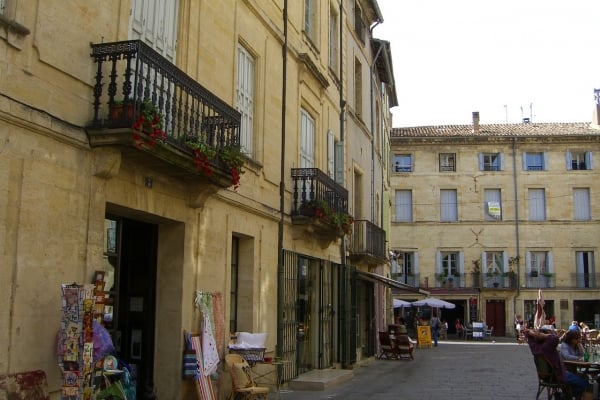 Slow Road Through Provence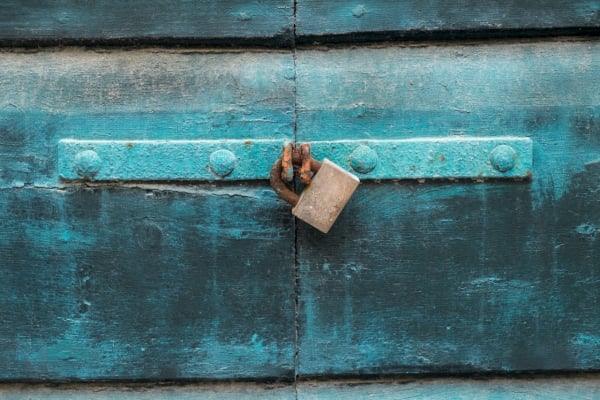 Croatia: The Dalmatian Islands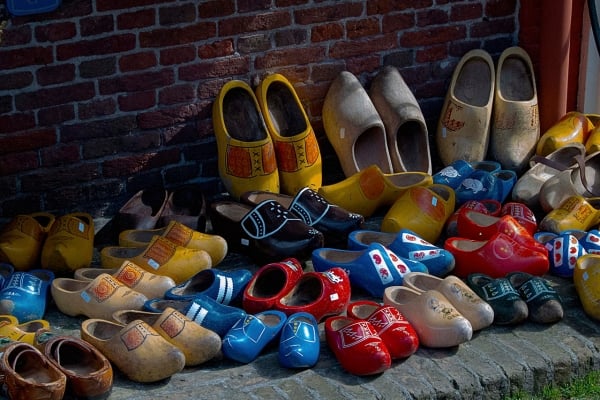 Holland & Belgium Bike & Boat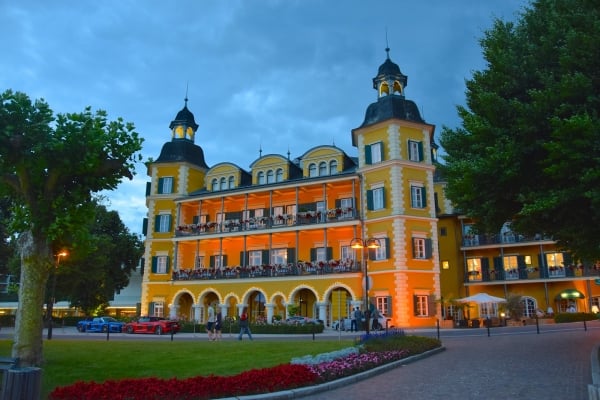 Slovenia, Austria & Italy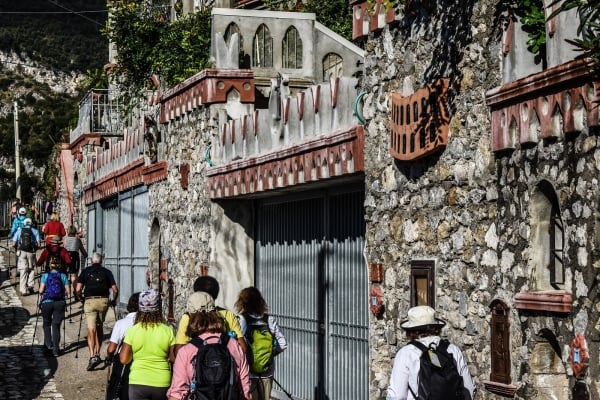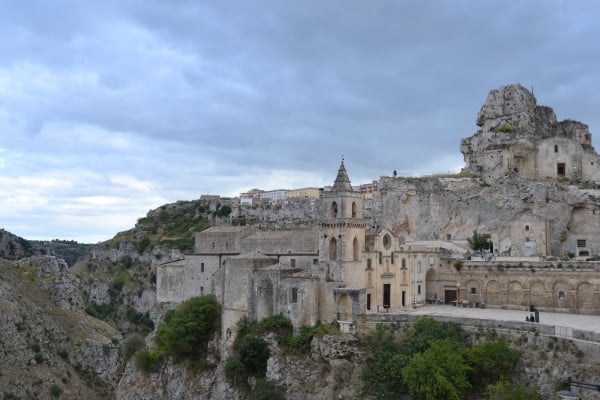 Puglia: Italy's Undiscovered Coast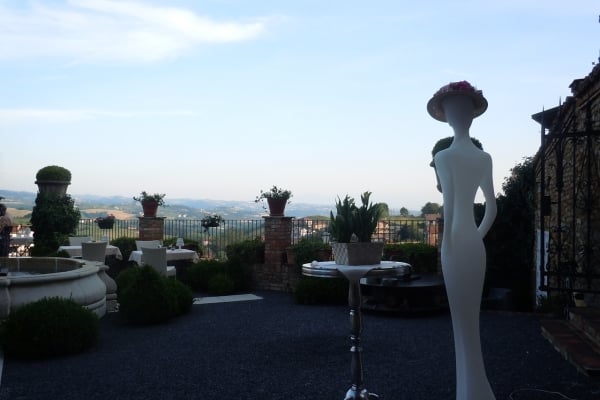 Cycling Piedmont: Into Italy's Slow Food Farmland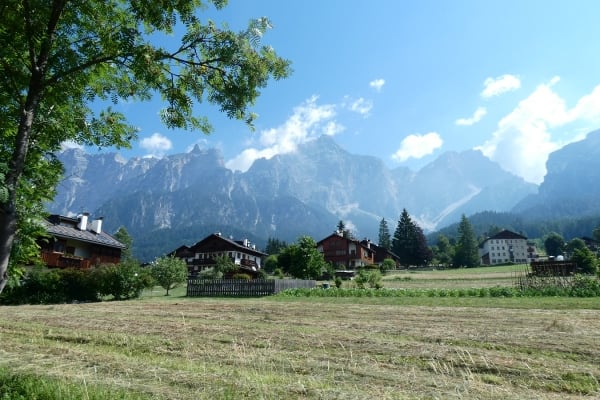 Italy: Cycling the Dolomite Valleys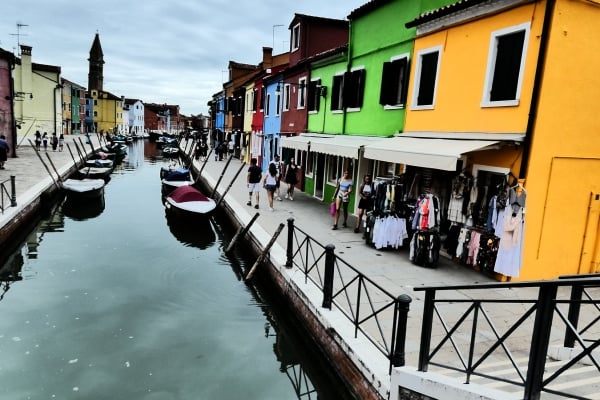 Italy: Cycling the Dolomite Valleys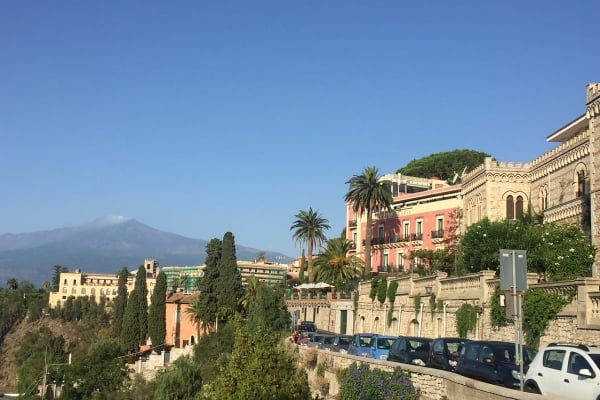 Sicily: Biking the Southern Coastal Villages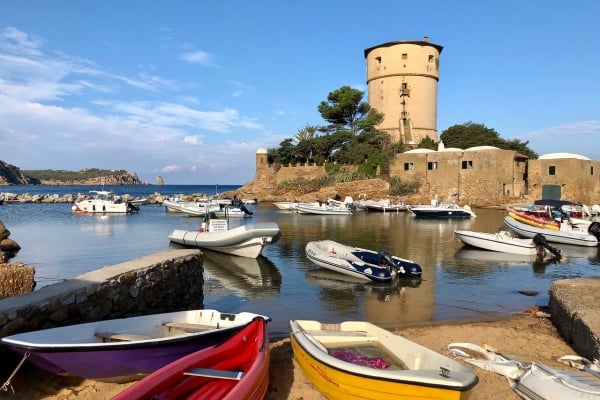 Request a
Free Catalog
Find Your next vacation with Over 200 Pages of tour information
Get Yours Today
Talk to a VBT
Tour Consultant
(800) 245-3868
Mon – Fri 8:30 a.m. – 6:30 p.m. ET
Talk to an Expert
Book Online
Reserve Instantly
Find your perfect tour and reserve a spot with our easy online booking.
Find A Tour
Be the First to Get News & Special Offers