Italy: Puglia's Undiscovered Coast
Cycle along ancient walled cities, explore charming seaside villages, and enjoy farm fresh food from local hosts with VBT's Puglia bike tours.
Former tour name: Puglia: Italy`s Undiscovered Coast
Guided Biking
Daily Mileage:

5 - 43

|

Biking:

00:45 - 05:15 hr

|

Group Size:

22
Starting From
10-day Bike Vacation + Air Package
$4,545
7-day Bike Vacation Only
$3,445
Per person, double occupancy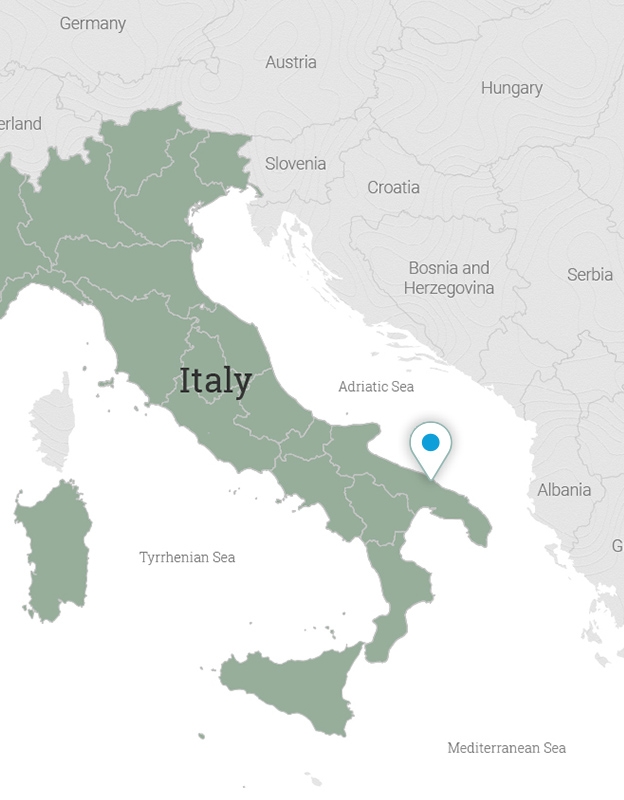 Italy: Puglia's Undiscovered Coast
Turquoise seas, olive groves, and medieval architecture surround you in the wine countryside of Puglia. Explore remote trails alongside stone-sculpted seaside villages and traditional
trulli
huts. The region is surrounded by three majestic bodies of water, giving you unparalleled, 360-degree coastal views and cool Adriatic breezes along your journey. With VBT's Puglia bike tours, you'll dine on local-hosted farm fresh cuisine topped with an olive oil tasting in Ostuni, cycle along the ancient walled city of Acaya, and take a fresh dip in the crystalline waters of Otranto, Italy's easternmost tip.
What to Expect
This tour offers easy terrain throughout the trip and is ideal for beginning cyclists.
Daily Mileage:

5 - 43

|

Biking:

00:45 - 05:15 hr

|

Group Size:

22
Easy
Cycling
Beginner - Experienced
Cyclists
Vehicle
Support
Tour Highlights
Enjoy incomparable accommodations with 6 nights at luxurious masserie and countryside hotels
Ride along quiet country roads past 800-year old olive groves to the ancient coastal site of Egnatia
Cycle to Monopoli, where you'll visit the lovely cathedral and admire the old harbor
Share a farm-fresh lunch and taste delicious olive oils with your masseria hosts
Bike from the ancient walled city of Acaya to the beautiful, rugged coast
From your bicycle perch, savor rural pathways to the coastal town of Castro Marina
Opt for a refreshing swim in Otranto's crystalline waters
Picnic with a local family at their organic farm near the sea
Climate Information
Average High /
Low Temperature (°F):
Mar55º/46º
Apr60º/50º
May68º/55º
Jun75º/62º
Jul80º/68º
Aug80º/68º
Sep75º/64º
Oct68º/57º
Nov58º/42º
Average
Precipitation:
Mar3.0 in
Apr1.7 in
May1.0 in
Jun0.9 in
Jul0.3 in
Aug0.3 in
Sep2.5 in
Oct3.8 in
Nov2.6 in
| What's Included | Bike Vacation + Air Package | Bike Vacation Only |
| --- | --- | --- |
| Roundtrip international airfare | | |
| Transfers to and from international airport | | |
| One night in Alberobello in trulli dwellings and one night in Lecce in a 5-star hotel | | |
| 6 nights in 4- and 5-star countryside hotels and authentic masserie | | |
| 12 meals—6 breakfasts, 2 lunches, 4 dinners | | |
Biking Packages Include:
Custom VBT Bike and Helmet
Two Local, Bilingual Trip Leaders
Ride with GPS and Daily Route Notes
Facilitated Cultural Experiences
Your Choice of VBT Branded Gear for Your Adventure
Trulli e Puglia
Trulli & Puglia Resort is an exquisite accommodation built into a series of beautifully restored 500-year-old trulli structures. This is truly a unique and charming blend of classic regional design and all of the modern amenities. The trulli are one different from the other and spread out in the city center of Alberobello, some clustered in blocks of 2-3. The walking distance from the breakfast room and reception can be from 1 to 4 minutes. American breakfast is a special treat here, prepared exclusively for our guests, with fresh local specialties, and served in a separate central building. Our host Mimmo, a star of Alberobello, is the trulli resort owner as well as our passionate local guide since 2003.
Masseria Torre Coccaro Hotel
The fortified Masseria Torre Coccaro was built in the 16th century and is known today for its watchtower and the centuries-old olive groves and carob trees that surround it. It has retained the simple and characteristic whitewashed look of old masserie, but this 5-star resort is a relaxing oasis of tranquility, where food is still artfully prepared from local produce grown on the property. The onsite Aveda Health Club has a unique setting in a series of evocative caves. Its Jacuzzi pools are kept at different temperatures, and its hammam (Turkish bath) offers beauty treatments and relaxing massages. A beautifully designed swimming pool is nestled among the olive trees and palms, perfect for a refreshing dip.
Masseria Torre Del Diamante
Masseria Torre Del Diamante is located in the countryside of Fasano, dotted with century-old olive trees. It was built on the historic center of an ancient masseria, using careful renovation and extension techniques while respecting the original materials. Torre del Diamante has a wonderful pool, a restaurant featuring traditional cuisine, and a panoramic view of its enchanting natural setting.
Masseria Montelauro
The Masseria Montelauro Farmhouse, built in 1878, was restored with full respect for its original design and architecture. Its gardens offer all the vivid colors that have traditionally adorned the countryside. You'll enjoy its modern amenities, too, including a swimming pool, which is set in the inner court, surrounded by an inviting orchard.
Masseria Muntibianchi
Nestled among century-old olive trees and graced with the natural fragrance of the Mediterranean landscape and the nearby sea of Otranto, Masseris Muntibianchi is a peaceful oasis. Though recently constructed, its white walls evoke the traditional local pietra leccese stone, and its architecture is inspired by traditional countryside estates. There is a private pool set in the courtyard, and a cozy reading room inside. Your rooms has an en-suite bath with shower and other comforts, such as free Wi-Fi, air-conditioning and heating, 32" satellite TV, safe, mini-bar, electronic locks, wake-up service, hair dryer, and a line of courtesy cosmetics.
Patria Palace Hotel
In the heart of Lecce across from the majestic Santa Croce Church, the elegant Patria Palace occupies the 18th-century marquis palace of the D'Anna-Petrarolo noble family. It was designed by an architect who also created two beloved churches in town. Indeed, this enchanting property seems to very much belong amid the Baroque buildings, churches, and squares of the city's historic center. The Patria has been welcoming guests since 1850 and was lovingly restored by artists and artisans in 1997. Each of the rooms has its own personality, adorned with a unique fresco and refined furnishings.
Enjoy Your Vacation Longer With Low-Cost Trip Extensions
Air Package Only
2020 Pre-Trip Extension - Matera
2 Nights From $345 per person, double occupancy
Single Supplement: From $195
2 nights at Relais La Casa di Lucio/Hotel Sant'Angelo
Daily breakfast
VBT City Information
Hospitality desk
Airport transfers
Depart from home and travel to Italy. The particulars of your arrival overseas are detailed with your flight itinerary.
Upon arrival at the airport in Bari, Italy, claim your luggage and clear customs. A VBT representative will meet you and help you transfer (approximately one hour) to your centrally located Matera hotel. If you are going to be delayed meeting our transfer for more than 15 minutes due to delayed or lost luggage, please let our driver know by calling or sending a text message to +39-333-85-12-310. Please type VBT Guest at the beginning of your text. The driver will be generally able to wait for up to 45 minutes from the time your flight lands, after which you would be responsible for your own transfer. You may also contact Allianz Global Assistance to advise of your delay, and they will contact our transfer company.
VBT provides you with City Information to help guide your independent exploration of this beautiful city. At the hotel, our local expert will be available at 6:00 p.m. to answer your questions and offer an optional, privately guided walk to help you make the most your time here. Dinner tonight is on your own.
Hotel: Relais La Casa di Lucio/Hotel Sant'Angelo
Follow your guide if you have booked the VBT guided walking tour, or make your own discoveries in Matera, an ancient city of rock-hewn buildings. Elected the European Capital of Culture in 2019, Matera, is often used as the set of historical-epic movies like "The Passion of the Christ" and the recent "Ben-Hur" remake. Walk the historic streets to explore the more than 100 churches built into the rocky surface of the city. Admire the magnificent Greek and Byzantine frescoes painted inside these cavernous houses of worship. Visit the Sassi ancient quarters, or tour the Romanesque-Apulian Cathedral. And along the way, learn the fascinating history of this UNESCO World Heritage site.
The town is 1,312 feet (400 meters) above sea level and clings to a hillside, half-open like an amphitheater, before extending over a wide plateau. It can be explored by climbing the steps and narrow roads that meander inside the ancient quarters, which cover two distinct valleys. From the uppermost streets, you can admire breathtaking views.
During the day, visit the Romanesque-Apulian Cathedral for amazing views from the highest point in the city; visit the Sassi, ancient cave dwellings that were inhabited as recently as the 1950s; and explore various crypts and underground churches.
It's worth noting that your hotels (they are sister properties) are carved out of the tufa rocks. They are the result of a painstaking renovation of more than 15,690 square feet of the Sassi, including cave dwellings, pathways, stairways, and courtyards. In all, the property consists of 35 historical dwellings, including a shared restaurant, main reception area, and service structures. The property mirrors a typical Matera neighborhood: its rooms and courtyards are laid out on a steep slope and connected by stairways and landings.
Hotel: Relais La Casa di Lucio/Hotel Sant'Angelo
Meals: Breakfast
After a morning on your own exploring more of Matera—and perhaps following an optional self-guided walk of Sasso Barisano—transfer to your next night's lodging in Alberobello. Your transfer is scheduled for 2:00 p.m. from the Matera hotel reception area.
Upon arrival in Alberobello, meet your hosts and settle in your trullo dwelling (a traditional Puglian stone hut) that VBT has selected for your stay. You will be accommodated in original 500-year-old dwellings or small homes, completely remodeled and very comfortable. A trullo is a whitewashed, round house topped by a large cone of local stones—all assembled without mortar. It is believed that trulli originated as storage sheds built for agricultural implements. Much later, they became dwellings, with adjoining buildings added as families grew. Like your room, most trulli have been refurbished and are used as cozy homes today. Some of the roofs show mysterious chalk marks, possibly either to protect the inhabitants from evil or to bless the dwelling.
Please note: You have the option of attending a cooking class the following morning before check-in to your masseria. You must tell your Alberobello host this evening if you would like to attend.
Dinner is on your own tonight in Alberobello.
VBT Air Package guests arrive throughout the day.
Hotel: Trulli & Puglia
Meals: Breakfast
Air Package Only
2020 Post-Trip Extension - Rome
3 Nights From $545 per person, double occupancy
Single Supplement: From $295
3 nights at Hotel dei Mellini
Daily breakfast
VBT City Information
Airfare to Rome
Hospitality desk
Airport transfers
Today you will transfer to the airport in Brindisi from Lecce. Upon arrival in the Rome airport, claim your luggage. VBT's local representative meets you and helps you transfer by private car to your hotel. The representative will meet you outside the customs area in your arrival terminal and will be holding a VBT sign.
At the hotel, our local representative will be available to answer your questions and give you practical information on how to get around and what to do in Rome. He will also present some optional guided walks to help you get the most of the city. You have the rest of the day free to relax, or join our optional evening walking tour.
Hotel: Hotel dei Mellini
Meals: Breakfast
Today's opportunities are endless. You might visit the Forum, the political and commercial center of ancient Rome when the empire was at its greatest power. Various emperors constructed the temples, monuments, and other buildings here over a period of nine centuries. Today you can still see the Curia, where the Roman Senate met. Take a walk up the Palatine Hill, where tradition says the first settlers of Rome built their huts under the direction of Romulus, later to be the home of Caligula, Nero, Tiberius, and Domitian.
Perhaps you'll step out of Italy with a visit to the Vatican, an independent state. The Vatican museums are filled with an astounding amount of magnificent art, which are all too often dwarfed by such well-known pieces as Michelangelo's "Pieta" and the Sistine Chapel ceiling.
Tour Rome's famous Catacombs, located in tunnels carved out of rock along the Via Appia, the Appian Way. Or spend an idyllic afternoon in the gardens of the Villa Borghese, one of Europe's most elegant parks. And by all means, do as the Romans do—sip espresso, savor Italian wine, and take time to enjoy la dolce vita. After a full day of independent exploration, retire to your hotel or perhaps enjoy one of Rome's fine restaurants.
Please note: Italian museums are closed on Mondays. Museums in the Vatican State are closed on Sundays. If you would like more information or want to book one of our optional guided tours in advance, please refer to your VBT City Information.
Hotel: Hotel dei Mellini
Meals: Breakfast
You have another day to continue exploring Rome on your own.
Hotel: Hotel dei Mellini
Meals: Breakfast
After breakfast*, transfer to the airport for your flight home. VBT recommends that you check your transfer time in your Transfer Reminder. The transfer is prearranged with the reception desk and is prepaid by VBT**.
*Please note: For guests with early-morning departures, breakfast at the hotel may not be available. Please check with the front desk to verify the times that breakfast is served.
**Please note: VBT transfer times and departure points are finalized in advance and cannot be modified for individual guests. If you extend your stay beyond the scheduled program dates, return transportation to the airport will be at your own expense.
Meals: Breakfast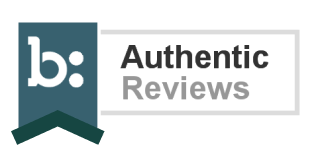 Guest Reviews 253 out of 258 (98%) of reviewers recommend this tour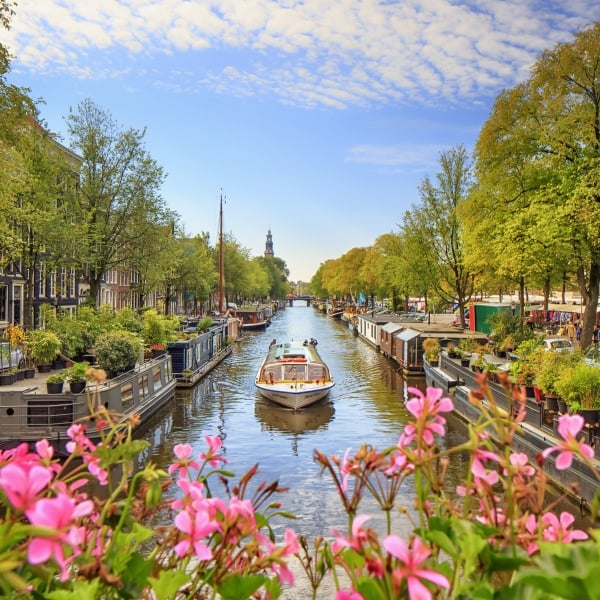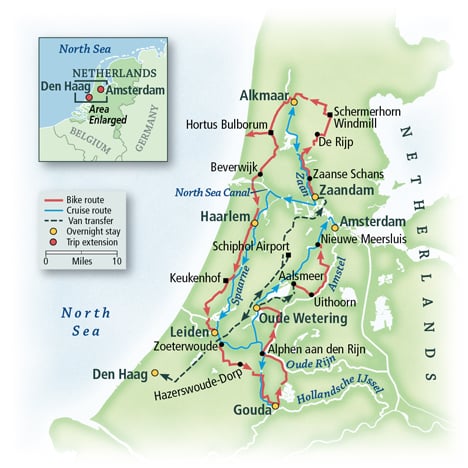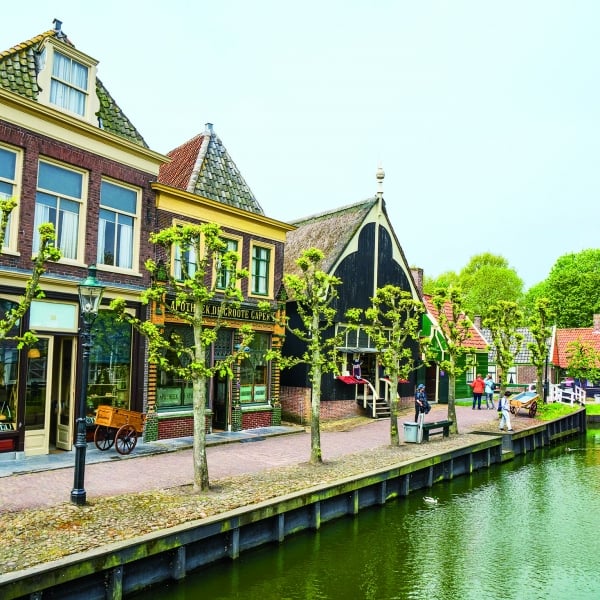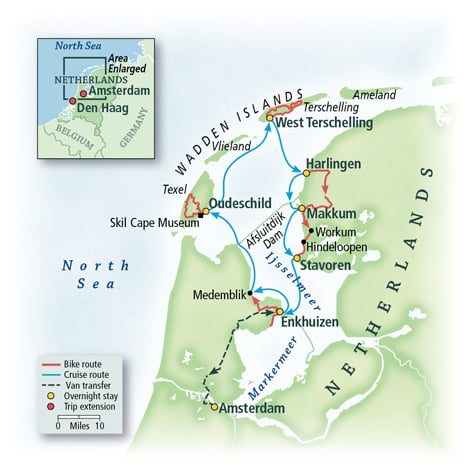 The Netherlands Bike & Boat: Holland's Wadden Sea & Friesland Coast
Guided Bike & Boat
Starting from 8 days at
$3,845
There's only one way to bike and barge Holland: cycle across the jaw-dropping landscapes of the Dutch countryside and experience the rich, unspoiled waters of the Wadden Sea by boat.
Former tour name: North Holland and Friesland Bike & Boat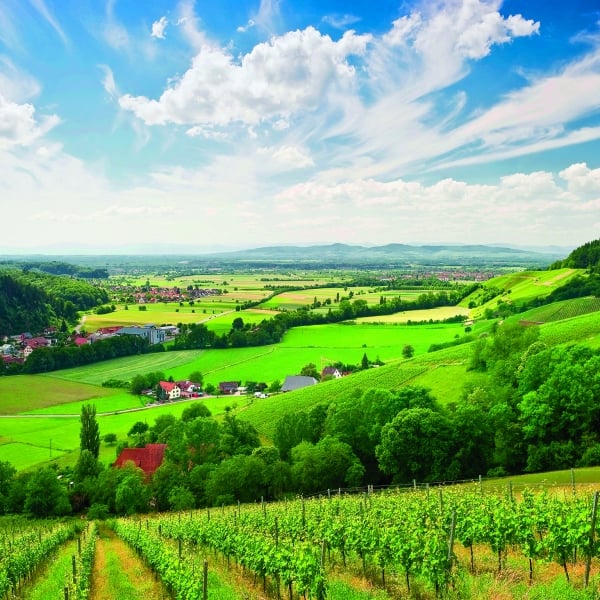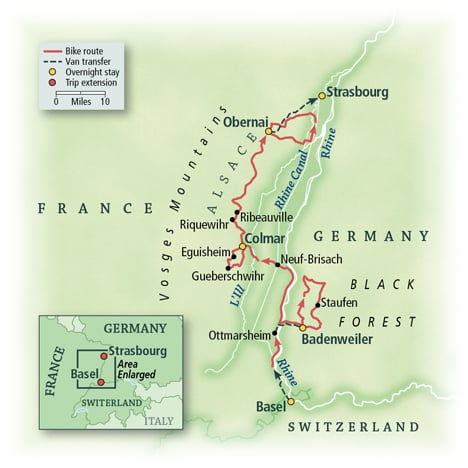 Switzerland, Germany & France: The Black Forest & the Alsace Wine Route
Guided Biking
Starting from 7 days at
$3,295
Journey across three distinctly diverse landscapes during your bike routes through France, Germany, and Switzerland, where picturesque canals, vineyard roads, and Black Forest villages are a daily occurrence.
Former tour name: Alsace & the Black Forest: La Route des Vins
Why Sweden & Denmark Are a Biker's Valhalla
February 10, 2020
Two Countries, Two Wheels. Longtime VBT tour developer Kevin Wilks found himself dazzled by something unexpected on his recent trip to Scandinavia. Though impressed by classic sights like Denmark's Kronburg castle—the...
Continue Reading
Why Laura from VBT Loves Croatia
December 5, 2017
Laura Breen, Director of Sales and Customer Service at VBT, fell in love with Croatia during a VBT bike tour of the Dalmatian Islands. Here are some of the reasons...
Continue Reading
Why is VBT Trip Leader Andrea Excited About our Self-Guided Adventures?
February 27, 2020
An eight-year veteran trip leader with VBT, Andrea is originally from Slovakia. She moved to Spain to attend university, and ended up staying for 20 years. A former professional rock...
Continue Reading
Request a
Free Catalog
Find Your next vacation with Over 200 Pages of tour information
Get Yours Today
Talk to a VBT
Tour Consultant
(800) 245-3868
Mon – Fri 8:30 a.m. – 6:30 p.m. ET
Saturday 10:00 a.m. – 3:00 p.m. ET
Talk to an Expert
Book Online
Reserve Instantly
Find your perfect tour and reserve a spot with our easy online booking.
Find A Tour
Be the First to Get News & Special Offers