Italy: Puglia, Alberobello & Lecce
Daily Mileage:

15 - 32 miles

|

Biking:

2 - 5 hours
Starting From
10-day Air Package
$4,045
7-day Bike Tour Only
$3,045
Per person, double occupancy
Click and hold to Zoom
Italy: Puglia, Alberobello & Lecce
Experience VBT's passion for Puglia! From the moment you meet your Pugliese Local host in Alberobello, you'll feel like family—discovering deep cultural insights that add dimension to your independent exploration. Stay in the white-washed city of Ostuni, in a 13th century palace turned into a small intimate hotel, and stroll the maze of narrow and winding alleyways. Cycle the cobalt-blue shores of the Ionian Sea to Gallipoli—a walled medieval city, where you can indulge in fresh local seafood, including prawns, oysters, and (if you're feeling adventurous) even sea urchins. As you pedal the turquoise coast to Santa Maria di Leuca at the very heel of Italy's boot, you'll experience the magical confluence of the Ionian and Adriatic seas. With the support of your friendly Pugliese host available 24/7, you'll experience the perfect balance of navigation and imagination on this one-of-a-kind Self-Guided Cycling Vacation.
Tour Highlights
Stay overnight

in the white-washed city of Ostuni, in a 13th century palace turned into a small intimate hotel

Cycle the Ionian and Adriatic coastlines at your own pace, stopping to explore whatever and whenever you wish
Stay in the seaside towns of Santa Maria di Leuca and Otranto, rich in ancient history and legend
Enjoy ample opportunities to swim at sandy beaches and Mediterranean coves tucked under limestone cliffs
Ride into Lecce, known as the "Florence of the South" for its exuberant Baroque architecture
What to Expect
This tour offers a combination of easy terrain and moderate hills and is ideal for beginner and experienced cyclists. Rides are on relatively flat paved roads and bike lanes paralleling the seacoast. Expect more rolling Mediterranean landscapes inland and semi-urban riding into historic centers. Please verify your bike selection for this tour as it is not always possible to change bikes once you arrive on tour. Travel with your friends and family—we can accommodate multiple guests on this self-guided vacation. Our 24/7 support system is available if needed.
Daily Mileage:

15 - 32 miles

|

Biking:

2 - 5 hours
Easy / Moderate
Cycling
Beginner - Experienced
Cyclists
24/7 Support
System
Average High /
Low Temperature (°F):
Mar55º/46º
Apr60º/50º
May68º/55º
Jun75º/62º
Jul80º/68º
Aug80º/68º
Sep75º/64º
Oct68º/57º
Nov58º/42º
Average
Precipitation:
Mar3.0 in
Apr1.7 in
May1,0 in
Jun0.9 in
Jul0.3 in
Aug0.3 in
Sep2.5 in
Oct3.8 in
Nov2.6 in
| | Air Package | Tour Only |
| --- | --- | --- |
| Roundtrip international airfare | | |
| Detailed information for your independent travel to/from arrival and departure airports | | |
| One night in Alberobello and one night in Lecce in conveniently located hotels with daily breakfast | | |
| 6 nights in boutique hotels | | |
| 7 meals: 6 breakfasts, 1 dinner | | |
| Puncture-protected tires | | |
Self-Guided Biking Packages Include:
Custom VBT bike with puncture-protected tires
Welcome orientation and bike fitting
Ride with GPS and daily route notes
VBT Road Book with destination information
24/7 emergency support from local host
Helmet, bike bag, and tool kit
Your choice of VBT branded gear for your adventure
Accommodations (Please Note: Days are based on the Air Package Itinerary. Accommodations may vary depending on departure date. )
Arrival Day
Trulli e Puglia
Trulli & Puglia Resort is an exquisite accommodation built into a series of beautifully restored 500-year-old trulli structures. This is truly a unique and charming blend of classic regional design with all of the modern amenities, including air conditioning. The trulli are different from one another and spread out in the city center of Alberobello, some clustered in blocks of two or three together. The walking distance from the breakfast room and reception can be up to four minutes. American breakfast is a special treat here, prepared exclusively for VBT guests with fresh local specialties, and served in a separate central building. Our host Mimmo, a star of Alberobello, is the trulli resort owner and has been one of our local guides since 2003.
Day 1
Hotel La Terra
Tradition is at the heart of Hotel La Terra, set in the historic center of Ostuni, also known as the "White City." The elegant 13th-century building suggests a medieval palace, while also offering the modern comforts you expect from a fine hotel. Set next-door to a Benedictine monastery and offering sweeping views of the town, the hotel exudes a serene atmosphere that's a perfect counterpoint to an exhilarating day of hiking. In its beautiful dining room, framed by exposed stone, savor authentic local cuisine accompanied by a carefully curated selection of Apulian wines.
Day 2
Masseria Relais Santa Teresa
A charmingly restored, 17th-century masseria (fortified farm estate) sets the tone for your stay in Puglia. Centered around a courtyard filled with fragrant gardens and surrounded by a wooded, 22-acre private park, this four-star property's restaurant features cuisine expertly crafted from local ingredients, including a generous breakfast buffet with continental and Italian options. Enjoy sun terraces with umbrellas and loungers, an outdoor pool and pool bar, and the Mediterranean ambiance of your air-conditioned room. Free WiFi is available in the common areas.
Day 3
Hotel Approdo
Inspired by the lush and inviting Mediterranean Sea, the Hotel Approdo enjoys a prime location overlooking the scenic marina of Santa Maria di Leuca. This bright and airy air-conditioned hotel has been in the same family for three generations since Don Michele Rossi built it in 1964. During your stay, relax by the swimming pool surrounded by greenery, sip a local vintage on the expansive sea-view terrace as you recline under a canopy on a lounger, and savor a delicious meal of local specialties in the refined restaurant. Approdo is Italian for "landing," and you'll be glad to have found yours here.
Days 4, 5
Hotel Albania
Centrally located near Otranto's Old Town, the pretty public gardens, and the seaside promenade, the Hotel Albania is named for the Albanian mountains that are visible across the Otranto Strait on a clear day. Its whitewashed, brightly lit interiors provide a soothing setting while the Vista Mare Restaurant on the top floor offers stunning sea views. In the sun-bathed dining room, enjoy a generous breakfast of fruits from the owner's farm, homemade jams, and locally sourced meats and cheeses. Air-conditioned rooms in this delightfully designed hotel have been completely renovated and decorated in light colors and simple clean lines.
Days 6, 7
Patria Palace Hotel
The Patria Palace Hotel is enhanced by the Baroque scenery of the historic center of Lecce, called "the Florence of the South" for its beautiful buildings, churches, and squares. The hotel brings to life an 18th-century marquis palace. Each room is unique, personalized with original frescoes, and equipped with modern comforts like air conditioning.
Excellent bike vacation in Puglia. I'd never been there before and found it's a beautiful area with the sea and beaches and ancient walled cities. Less expensive than other parts of Italy and so friendly! I'd been on several bike tours in Europe before but not a self-guided tour. I was a bit apprehensive about that. Thanks to the great staff organizing the tour, we had a fantastic time and want to come back. Deborah was especially helpful with any little issue that came up. With her taking care of the logistics, I was free to really enjoy my holiday.
Italy: Puglia, Alberobello & Lecce
Everything about this trip was perfect from the time we were picked up at the airport in Bari. Alberbello was scenic and it was great to stay in a trulli and from there, it only got better each day. Our guide Deborah was most helpful. She was there when roads were closed and a slight detour was needed and had the best advice on where to eat, what to see, and how to get the most from out trip. The rides along the coasts were out of this world. The inland rides through olive groves and farmland, equally special. We…
Italy: Puglia, Alberobello & Lecce
89 other people have recently viewed this tour!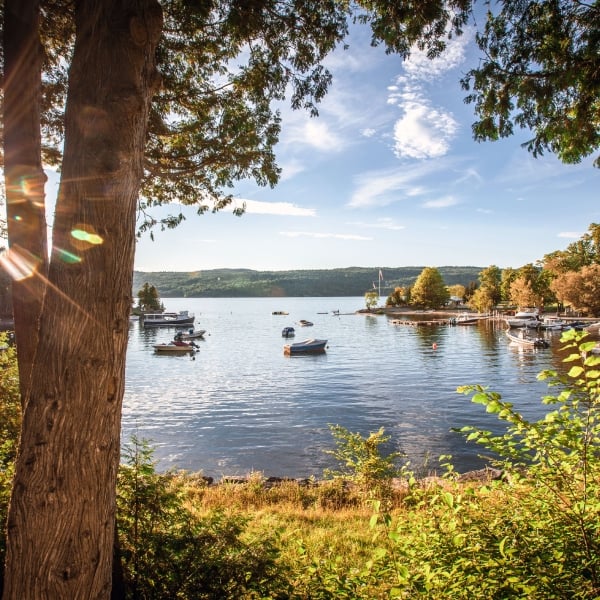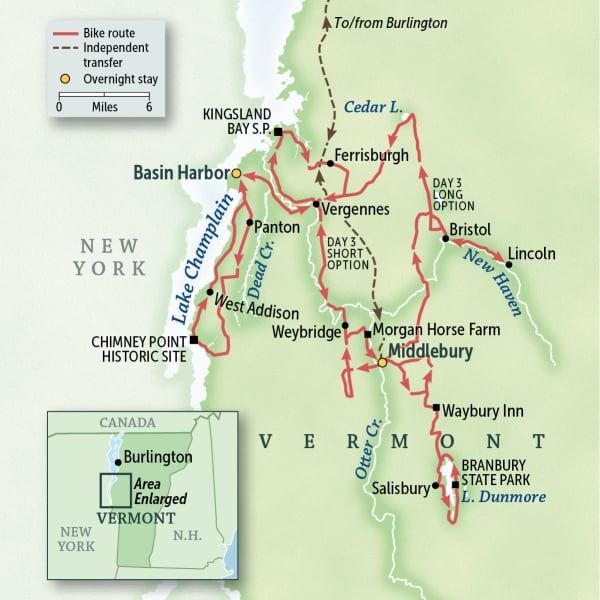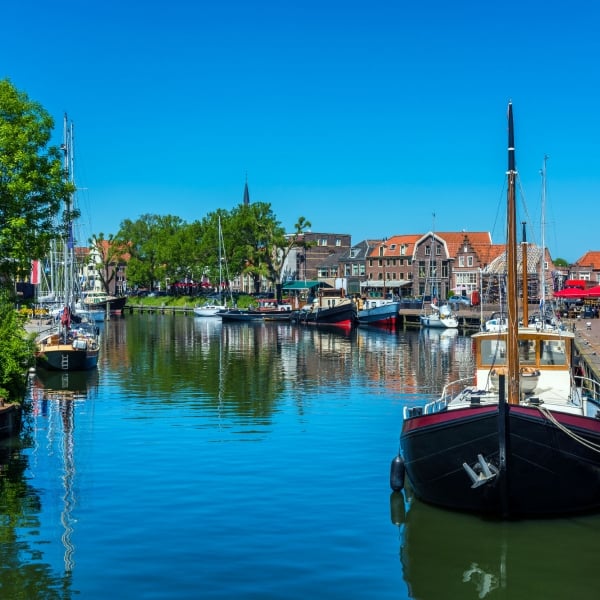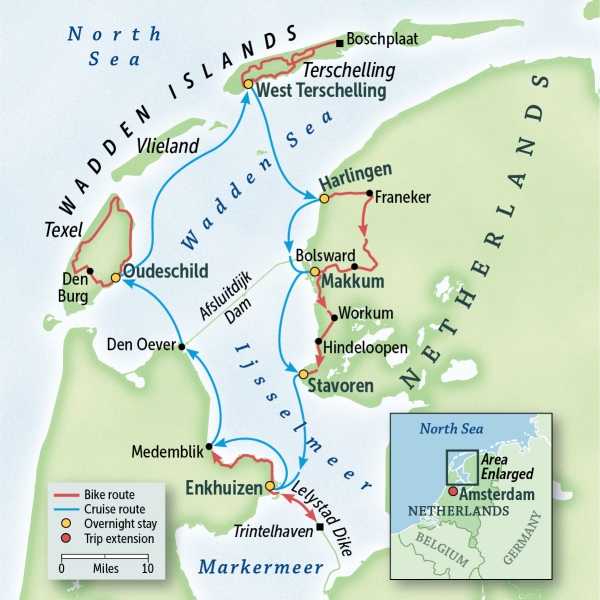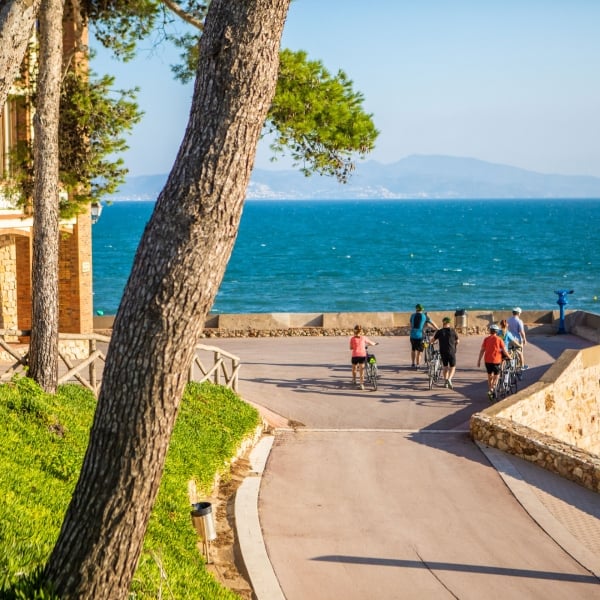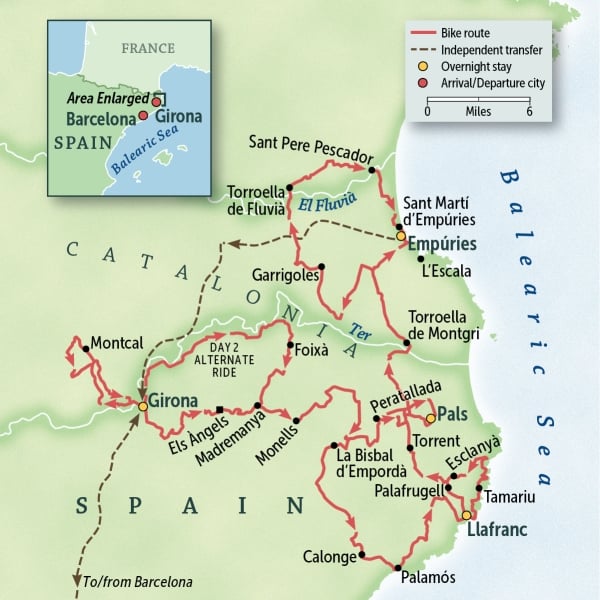 Spain: Barcelona & Costa Brava
Self-Guided Biking
Starting from 6 days at
$2,395
Savor a free-spirited ride on Spain's Costa Brava. You'll set your own pace on this inn-to-inn self-guided bike tour of Catalonia's coastal ranges and medieval enclaves.
Nine Reasons to Love Europe in the Springtime
September 22, 2023
There's nothing like the first blush of spring to showcase the European countryside in its most vibrant colors. Here are the perfect springtime cycling adventures to satisfy body and soul....
Continue Reading
9 Sophisticated Cycling Tours Through the World's Best Wine Regions
September 19, 2022
From the sun-drenched valleys of Tuscany to the cooler climes of Otago, VBT takes you on a tour of the very best international wine regions—by bicycle....
Continue Reading
VBT's Top Destinations for Car-Free Cycling
August 17, 2023
For many cyclists, there's no better ride than the one free of car traffic....
Continue Reading
Request a
Free Catalog
Find Your next vacation with Over 200 Pages of tour information
Get Yours Today
Talk to a VBT
Tour Consultant
(800) 245-3868
Mon – Fri 8:30 a.m. – 6:30 p.m. ET
Talk to an Expert
Book Online
Reserve Instantly
Find your perfect tour and reserve a spot with our easy online booking.
Find A Tour
Be the First to Get News & Special Offers