Italy: The Dolomites, Bolzano to Ora
Daily Mileage:

27 - 46 miles

|

Biking:

3 - 5 hours
Starting From
9-day Air Package
$4,595
6-day Bike Tour Only
$3,595
Per person, double occupancy
Click and hold to Zoom
Italy: The Dolomites, Bolzano to Ora
If you've ever dreamed of cycling the Giro d'Italia's Pordoi Pass, this is your chance! Of course, we've planned it so you won't have to do all the work: a shuttle to the top lets you coast down, navigating the switchbacks that have thrilled Giro d'Italia fans for years. Here, you'll feel the awe-inspiring presence of the Queen of the Dolomites—the mountain's highest peak. During your orientation meeting, your VBT Local host sets you up for independent exploration, fitting you with a well-maintained bike, a navigation app with route notes, and a number you can call 24/7 if you need support. Along the way, you'll spin along quiet bike paths through the high mountain valleys of Val di Fassa and Val di Fiemme—staying at quaint local hotels suffused with South Tyrol's famous culture, cuisine, and cycling. 
Tour Highlights
Cycle from one small alpine city to another, taking in rich cultures steeped in remarkable histories.
Ride the diverse landscapes of the Dolomites, from vineyard-blanketed hills, emerald-green valleys, and sylvan forests to dramatic foothills and a 7,000-foot mountain pass.
Coast down a mountainside from Pordoi Pass, navigating 33 switchbacks as you descend for six miles along roads made famous by Italian cyclist Fausto Coppi.
Revel in some of Europe's best-maintained bike paths, stellar routes that comprise 90% of this itinerary.
Sample the culinary delights of South Tyrol, from alpine cheeses and speck (cured ham) to pinot noirs along the Wine Route.
What to Expect
This tour offers a combination of easy terrain and moderate hills and is ideal for beginner and experienced cyclists. Rides are mostly on well-paved dedicated bike paths that are well maintained, well-marked, and very scenic. Expect riding gradually uphill for the first three days. On the day you bike down the mountain pass, expect 10 km (6.2 miles) of downhill on a large road that can be busy with cars in the summer. Please verify your bike selection for this tour as it is not always possible to change bikes once you arrive on tour. Travel with your friends and family—we can accommodate multiple guests on this self-guided vacation. Our 24/7 support system is available if needed.
Daily Mileage:

27 - 46 miles

|

Biking:

3 - 5 hours
Easy / Moderate
Cycling
Beginner - Experienced
Cyclists
24/7 Support
System
Average High /
Low Temperature (°F):
May74º/49º
Jun80º/55º
Jul85º/59º
Aug83º/59º
Sep77º/52º
Oct66º/42º
Average
Precipitation:
May3.2 in
Jun3.2 in
Jul3.6 in
Aug3.6 in
Sep2.6 in
Oct2.2 in
| | Air Package | Tour Only |
| --- | --- | --- |
| Roundtrip international airfare | | |
| Detailed information for your independent travel to/from arrival and departure airports | | |
| One night in Bolzano and one night in Verona in conveniently located hotels with breakfasts included | | |
| 5 nights in town-center boutique hotels and one spa hotel | | |
| 5 meals: 5 breakfasts | | |
| Transportation from Brunico to Pordoi pass (one-hour drive) | | |
| Train tickets from Brunico to San Candido and from Ora to Bolzano | | |
| Puncture-protected tires | | |
Self-Guided Biking Packages Include:
Custom VBT bike with puncture-protected tires
Welcome orientation and bike fitting
Ride with GPS and daily route notes
VBT Road Book with destination information
24/7 emergency support from local host
Helmet, bike bag, and tool kit
Your choice of VBT branded gear for your adventure
Accommodations (Please Note: Days are based on the Air Package Itinerary. Accommodations may vary depending on departure date. )
Arrival Day & Tour Day 5
Parkhotel Laurin
One of Bolzano's elegant properties, the Parkhotel Laurin occupies one of the most beautiful buildings in town. Its intimate bar is full of lush fresco paintings depicting the saga of King Laurin. The air-conditioned hotel houses other unique artwork, as well. Its collection includes around 200 original 20th-century works, from woodcuts to canvas pieces, from Impressionism to German New Objectivity. Exquisite works can also be found in the guestrooms and parlors and in the hotel's private park. The breakfast room is adorned with decorative hand-painted wallpaper.
Day 1
Hotel Krone
Conveniently located in the heart of the city, Hotel Krone boasts a combination of traditional and modern ambience. Its excellent location makes the Old Town and its myriad of cobblestone alleyways, specialty food shops, boutiques, restaurants, and historic sights easy to explore on foot. Plus, you'll receive a complimentary BrixonCard providing free public transportation, admission to more than 90 museums, a ride on the Plose gondola lift, and much more. Take advantage of the rooftop full-service spa with city views and the adjacent garden.
Days 2, 3
Hotel Post
Ideally located in the social and cultural hub of Brunico, the stylish Hotel Post was designed with inspiration from the great outdoors of South Tyrol and the Dolomites. Occupying a former post office, today it embodies an urban sophistication, with a welcoming lobby and bright, recently refurbished rooms with wood accents. During your stay, treat yourself to a spa treatment and enjoy an elegant meal or artisan drink in Cosmo. Breakfast is served overlooking the main square, where a weekly market takes place every Wednesday.
Day 4
Hotel La Roccia
Located just outside Cavalese, but within walking distance, the Hotel La Roccia enjoys a spectacularly scenic location. Magnificent views of the Dolomites unfold from the breakfast terrace and infinity pool. The spa is constructed with the wood of Fiemme, locally beloved for centuries for its texture, warmth, and aroma. Rooms are designed in a mountain style and with furnishing designed by the renowned craftsmen of the Fiemme Valley. The onsite restaurant serves plentiful breakfasts. For dinner, try the restaurant's local specialties, like the cajoncie ravioli and pasta made of organic durum wheat.
Day 6
Hotel Giberti
The modern Hotel Giberti is ideally located in the center of Verona, a half mile from the Arena and Piazza Brà. From its excellent location, all of Verona is at your feet, yet you will be far enough from the tourist path to enjoy an authentic view of daily Veronese life. The hotel features a classic and elegant décor, featuring spacious new bedrooms and bathrooms designed with Rosa Portugal marble. You'll enjoy a warm welcome from the smiling and efficient staff. Air conditioning and complimentary WiFi are available throughout the property.
We enjoyed our trip. The accommodations were great. The Ride with GPS worked very well. Clemens, our tour guide was good but he should have checked the bikes better before he gave them to us. The bikes were terrible. My eBike had 50,000 k on the odometer. The bikes were old dogs. On my bike the front brakes dragged the entire trip even after adjustment. The rear view mirror would not stay in adjustment after tightening and was very scratched. Based on the amount we paid I was very disappointed with the equipment. I can't recommend VBT and our next…
Italy: The Dolomites, Bolzano to Ora
We thoroughly enjoyed the Dolomites and the biking. The hotels were very nice especially the La Roccia in Cavelese. The scenery is outstanding. We liked the self guided aspect since it was all of our immediate family. I was not crazy about my e-bike. It was hard to get on and off because the bar was high. Also the bike is very heavy.
Italy: The Dolomites, Bolzano to Ora
117 other people have recently viewed this tour!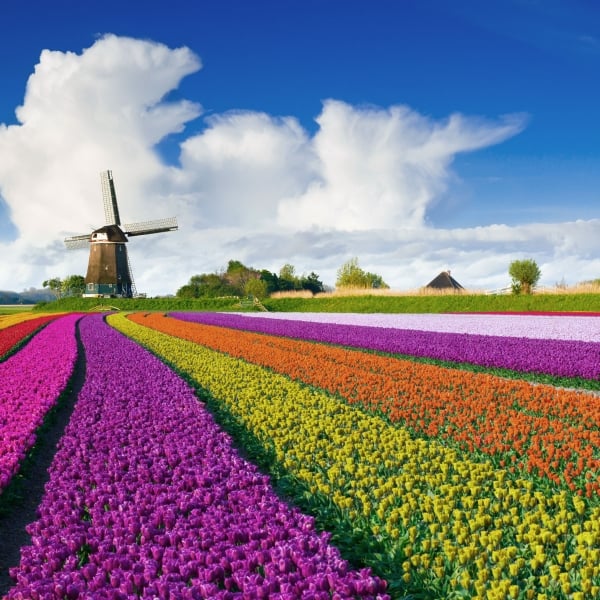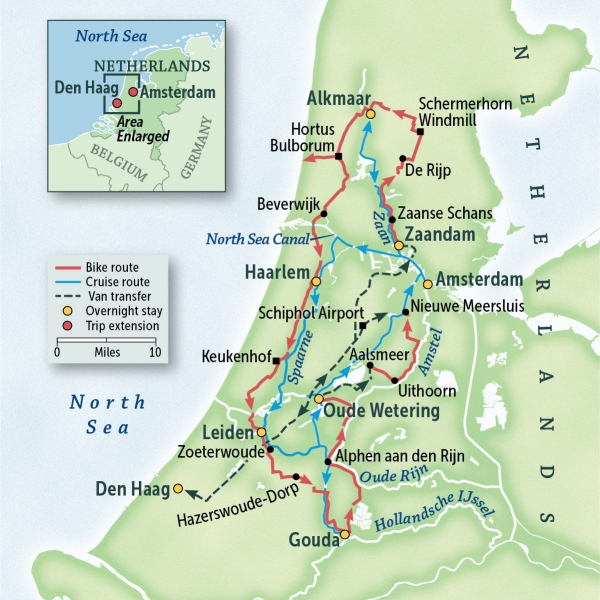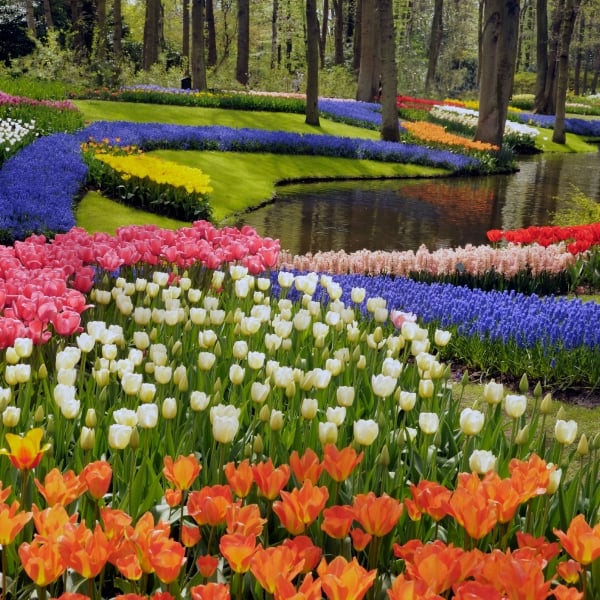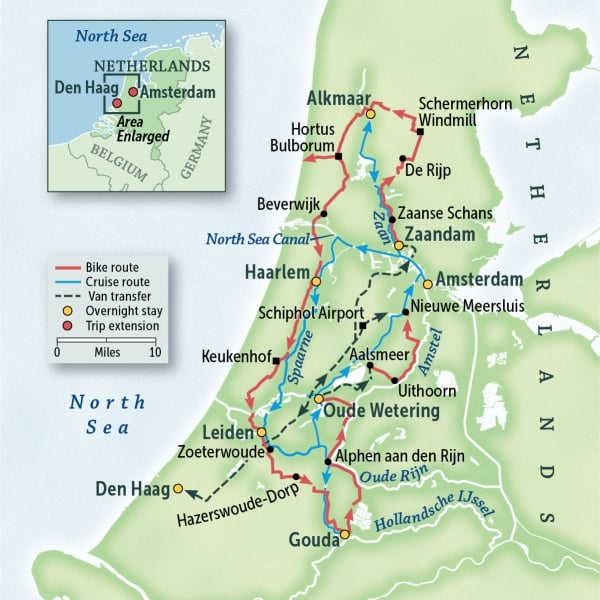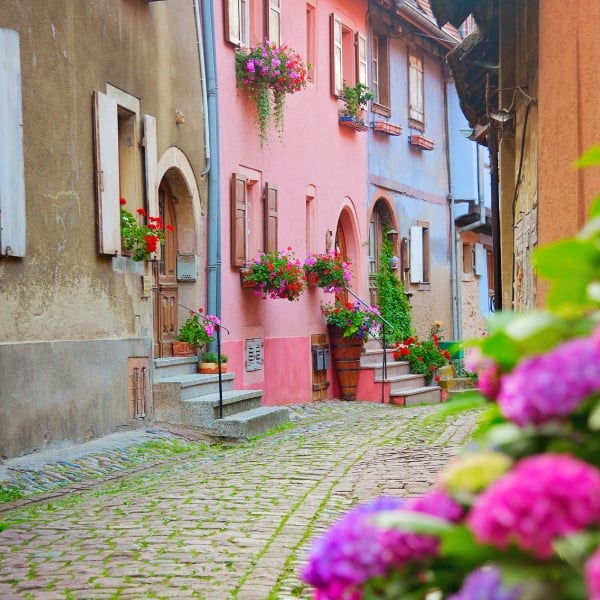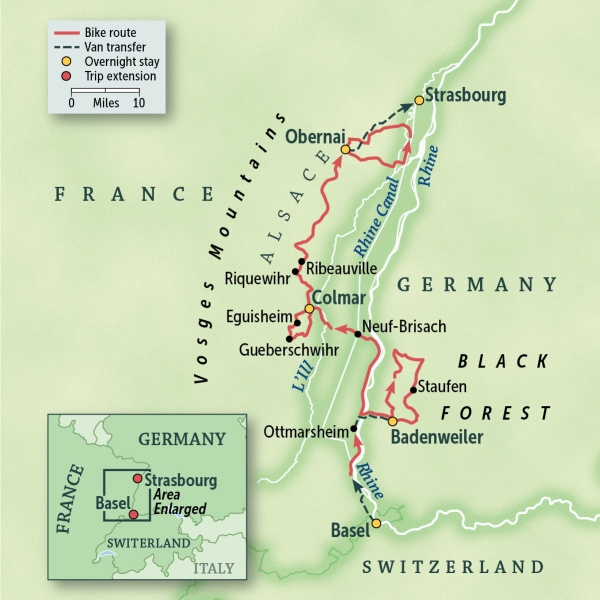 Nine Reasons to Love Europe in the Springtime
September 22, 2023
There's nothing like the first blush of spring to showcase the European countryside in its most vibrant colors. Here are the perfect springtime cycling adventures to satisfy body and soul....
Continue Reading
9 Sophisticated Cycling Tours Through the World's Best Wine Regions
September 19, 2022
From the sun-drenched valleys of Tuscany to the cooler climes of Otago, VBT takes you on a tour of the very best international wine regions—by bicycle....
Continue Reading
VBT's Top Destinations for Car-Free Cycling
August 17, 2023
For many cyclists, there's no better ride than the one free of car traffic....
Continue Reading
Request a
Free Catalog
Find Your next vacation with Over 200 Pages of tour information
Get Yours Today
Talk to a VBT
Tour Consultant
(800) 245-3868
Mon – Fri 8:30 a.m. – 6:30 p.m. ET
Talk to an Expert
Book Online
Reserve Instantly
Find your perfect tour and reserve a spot with our easy online booking.
Find A Tour
Be the First to Get News & Special Offers