Each time we visit Italy, we're reminded of countless reasons we should have returned earlier. Or, better yet, we're introduced to another reason to come back again. And with each region boasting an almost entirely distinct culture, there are plenty of opportunities to explore Italy time and time again. VBT offers 11 unique itineraries—8 biking tours and 3 walking tours—throughout Italy, from the Dolomites to Sicily and everywhere in between. To give you some insight into the benefit of choosing VBT as your window into Italian culture, here are some of our most popular Italy tours.
The Puglia region of Southeastern Italy
Discovered on our Puglia: Italy's Undiscovered Coast biking tour
Traveler Rating: 4.9/5 | Difficulty Level: Easy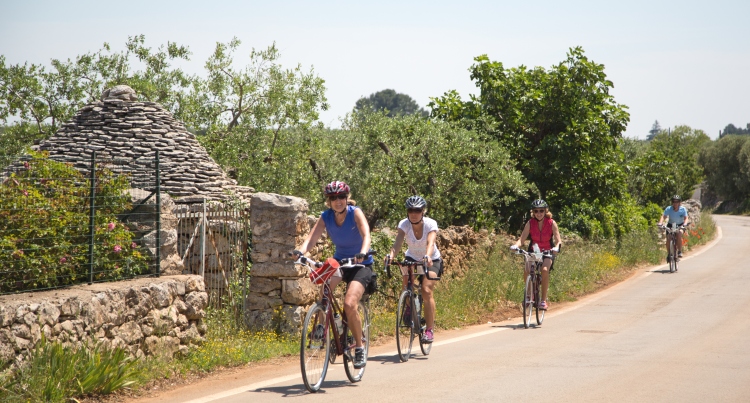 Though Puglia is the geographic 'heel' of the Italian boot, you just might think you're cycling through its heart. During this tour you'll enjoy flat coastal riding past emerald countrysides and the crystalline waters of the Adriatic Sea. Off the bike you'll learn about local life from home-hosted lunches, an olive oil tasting, visiting the conical trulli houses of Alberobello and stays in historic masserie—which are ancient farm-fortresses with a five-star touch.
The Dolomites of Northeastern Italy
Discovered on our Italy: Cycling the Dolomite Valleys biking tour
Traveler Rating: 4.9/5 | Difficulty Level: Easy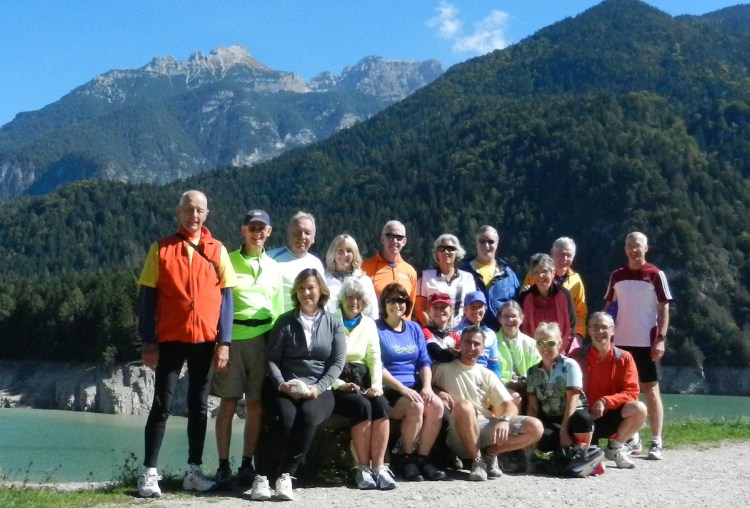 The spellbinding province of South Tyrol in the heart of the dramatic Dolomite range Part Italian, part Austrian, and wholly magnificent. We'll enjoy easy bike routes that provide amazing views of soaring massifs, ancient villages, and meadows cloaked in alpenrose. Highlights of this tour include relaxing in the treatment baths and wellness facilities of Terme Merano, a visit to the home valley of the secluded Ladin people, a picnic on the shores of Lake Calalzo, and exploring the Duomo della Collegiata—the oldest monastery in the Dolomites.
The Maremma Region of Tuscany
Discovered on our Tuscany by the Sea biking tour
Traveler Rating: 4.9/5 | Difficulty Level: Easy / Moderate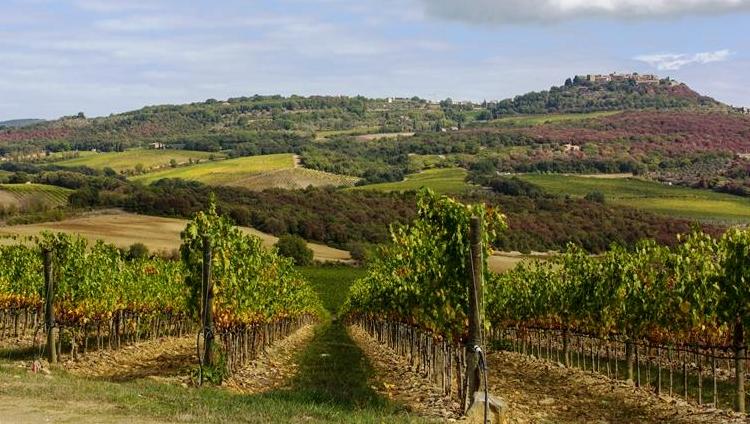 Join us and explore Tuscany's spectacular coastal vistas during scenic rides in the rural Maremma region. Amidst this tranquil beauty we'll ride past vineyards and poppy fields, pause for invigorating swims, and explore ancient castles along forgotten roads. Along the way we'll stop to sample local vintages, learn culinary secrets during a cooking class, venture to remote Giglio Island, and savor mouth-watering meals prepared with the freshest ingredients at local farms and our agriturismi.
The Southeastern Provinces of Sicily
Discovered on our Sicily: Biking the Southern Coastal Villages vacation
Traveler Rating: 4.8/5 | Difficulty Level: Easy / Moderate
Discover the diverse cultural influences on the Mediterranean's largest island including Greek, Arab, and Byzantine flourishes. Highlights include gorgeous coastal cycling routes punctuated with a guided tour of a historic chocolate factory, exploring magnificent Baroque palaces, preparing Sicilian delicacies with a local chef and cooling off in the azure waters of the Ionian Sea.
The Sorrentine Peninsula of Southern Italy
Discovered on our Amalfi Coast & Capri walking tour
Traveler Rating: 5/5 | Difficulty Level: Moderate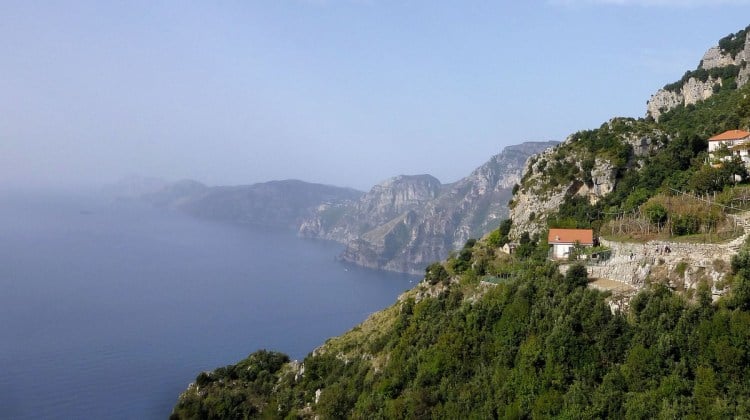 Awe-inspiring stretches of the Mediterranean Sea await your discovery our most popular walking vacation. During the tour you'll stroll along hillsides that wind with the coast on iconic routes like the Path of the Gods. You'll also get a sense of the culture and history of this Southern Italy through mozzarella and paper-making demonstrations, a visit to the Pompeii ruins and an included lunch on a family owned organic farm.
Coastal Tuscany
Discovered on our The Tuscan Coast biking tour
Traveler Rating: 4.9/5 | Difficulty Level: Easy / Moderate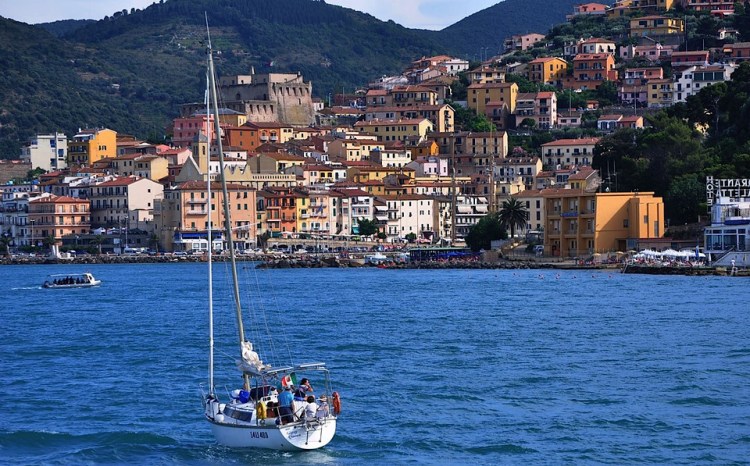 Tuscany's Costa degli Etruschi—the Etruscan Coast—holds endless secrets that are yours to unlock on this popular cycling tour as we spin through spectacular landscapes of sea and sun-soaked hills. During our sojourn, we'll check out ancient fortified hill towns and Roman ruins that remind us that we aren't the first to fall in love with the sublime beauty here. We'll also taste the famed Super Tuscans along the Strada del Vino, cook with a renowned expert on Tuscan cuisine in her home, sample olive oil at a family-owned mill and learn a few Italian phrases from our local Trip Leaders.
Find your perfect Italian adventure with our complimentary E-book loaded with the essentials for the Italy-bound traveler.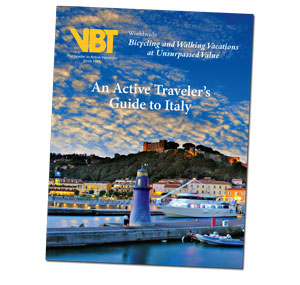 You'll Learn:
• Which region of Italy is perfect for you?
• The best times to visit Italy
• Insider tips for enjoying Italian wines
• What to do in Italy's most iconic cities
• Local Cuisine: Truffles, Wine, Pesto, Cheese, Pasta
• A recipe for the perfect limoncello
• Nine important Italian phrases
DOWNLOAD OUR ITALY E-BOOK HERE
To see all of our Italian vacations please click here. To request a VBT catalog and learn more about any of our other exciting biking and walking destinations throughout the world, please click here. If you would like to reserve a vacation or speak with one of our Tour Consultants, please call 800-245-3868. They are available Monday-Friday from 8:30am to 6:30pm EST and Saturdays from 10:00am to 3:00pm EST.