E-book: An Active Traveler's Guide to Italy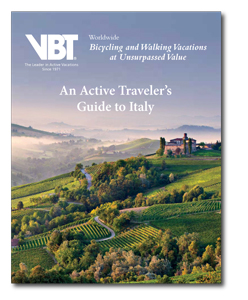 Find your perfect Italian adventure with our complimentary 28-page guide loaded with the essentials for the Italy-bound traveler.
You'll learn:
• Which region of Italy is perfect for you
• The best times to visit Italy
• Insider tips for enjoying Italian wines
• What to do in Italy's most iconic cities
• Truffles, wine, pesto, cheese: Where to go for Italy's amazing cuisine
• A recipe for the perfect limoncello
• Nine important Italian phrases

Fill out this short form and we'll email you our Italy E-book instantly.*
*By filling out this form, you are opting-in to receive occasional emails from VBT.