While you're probably looking forward to spending hot summer days near a pool or at the beach, we're already looking ahead to one of our favorite times of the year to travel. With cooler temperatures, brilliant foliage, bountiful harvests, and sparse crowds; the fall months are the perfect way to extend your summer fun with an active vacation. Here are a few things that we love about traveling the world in September, October & November
Ideal Temperatures for Biking and Walking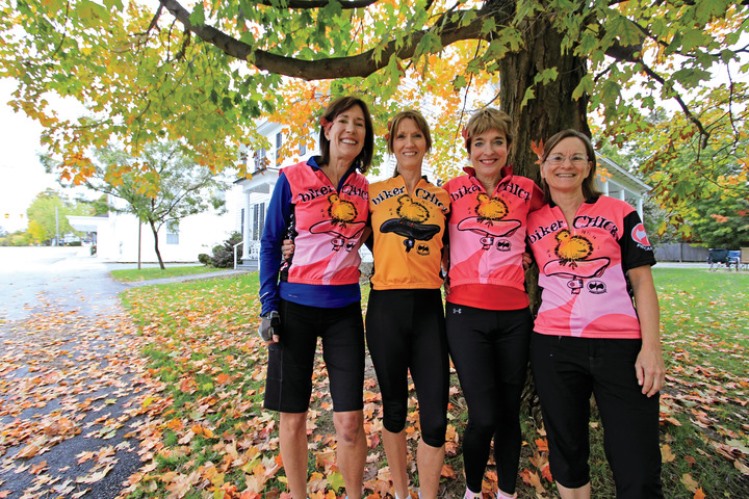 When its 90° degrees out, spending your day at the beach is a great time, but it isn't ideal for cycling 15-20 miles or walking a few miles on a trail. The advantage of traveling in the fall is that you get to stay comfortable as you exercise. That said, we also have vacations in destinations like Croatia, Andalusia, Puglia and Sicily where average daily highs remain in the 70's until November.
What our travelers say: "Our trip was the first two weeks of November and we had temperatures between 70°-80°F. The mornings were a bit cool on many of the rides, but with the sunshine and warm temps it was not long before we were removing our outer layers and could ride in normal bike shirts and shorts most of the day." – VBT Traveler Rich M. on our Spain: Andalusia, Córdoba & Granada bicycling vacation
Seasonal Events: Festivals & Celebrations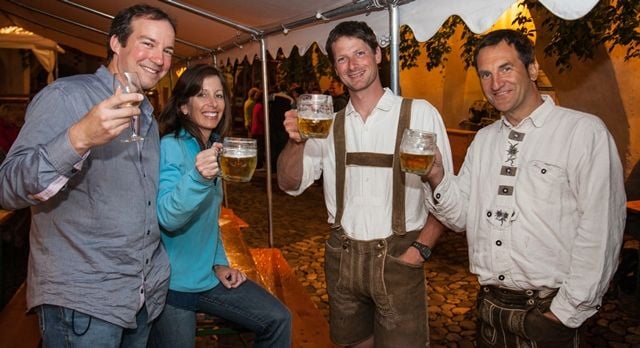 The fall months are teeming with seasonal events in Europe that are full of parades, music, wine and plenty of food. During your vacation you may stumble upon a grape harvest celebration in a tiny French village or the annual Almabtrieb parades in rural Austria. Plan ahead, and you can attend some world-renown festivals like Munich's Oktoberfest (Sep 16 – Oct 3), Vienna's Wiener Weisn-Fest (Sep 21 – Oct 8), and Prague's Dvořák (Sep 7 - 23) and International Jazz Festival (Sep 30 – Nov 5).

What our travelers say: "Our guides were very knowledgeable about the history and culture of this region. Best part was getting to participate in the annual festival of the Virgin of Guadelupe in Hondaribbia. Basque culture at its finest!" – VBT Traveler Karen P. on our Spain: A Walking Tour of Basque Country vacation
Vibrant Fall Foliage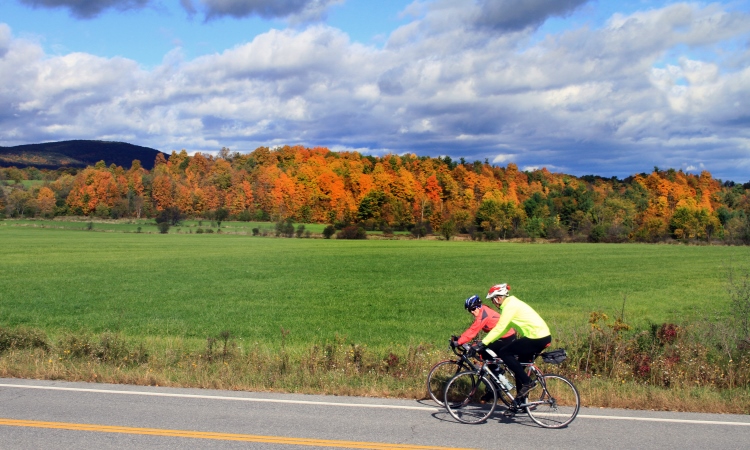 Our home in Northern Vermont is undoubtedly one of the best spots to enjoy fall foliage, and it's a privilege we don't take for granted. In fact, fall can be one of the most pleasant times to head out for a lovely bike ride or walk. Autumn colors are also remarkable on the other side of the pond as places like Lake Bled, Bavaria, the Loire Valley, and Ireland's Connemara boast amazing fall colors.
What our travelers say: "Walking in Vermont with VBT's local guides was absolutely delightful. Highlights included crisp morning walks through falling leaves, majestic vistas, quintessential Vermont villages, great inns, and peak fall colors in October." – VBT traveler Mary M. on our Walking Vermont: Green Mountain Valleys & Inns vacation
The Wine Harvest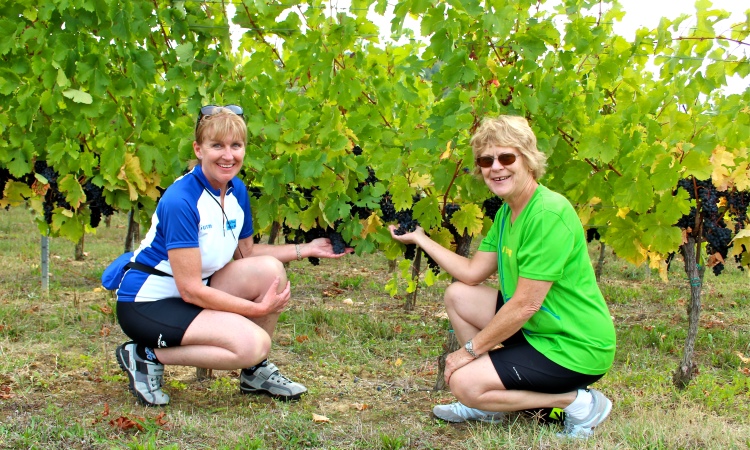 When the grapes start to change color in late summer, a certain excitement fills the air in vineyards everywhere from California to Chianti. In California the busy harvest season is known as "The Crush" and it begins with Pinots and Chardonnays getting picked in September, followed by Cabernets and Syrahs a few weeks later. Across the Atlantic, our tours in France, Italy and Germany will provide a front row seat to vineyard workers hurrying to pick their crop at the perfect time, ensuring a smooth and delicious fermentation process. When can you sample the harvest? In France, Beaujolias Nouveau Day fall's on the third Thursday in November. It's a lot fun for most wine drinkers who enjoy the myriad flavors of a very young wine, often only eight weeks old.
What our travelers say: "We enjoyed not having to be too hot and being able to see the vineyards as they were being harvested. One highlight was standing to one of the automatic harvesters to gauge their height and also watching as the machine crushed the grapes and expelled the stems. Quite amazing." – VBT traveler on our Burgundy: The Wine Route bicycling vacation
Fewer Crowds Means More Opportunities for Engaging Encounters with Locals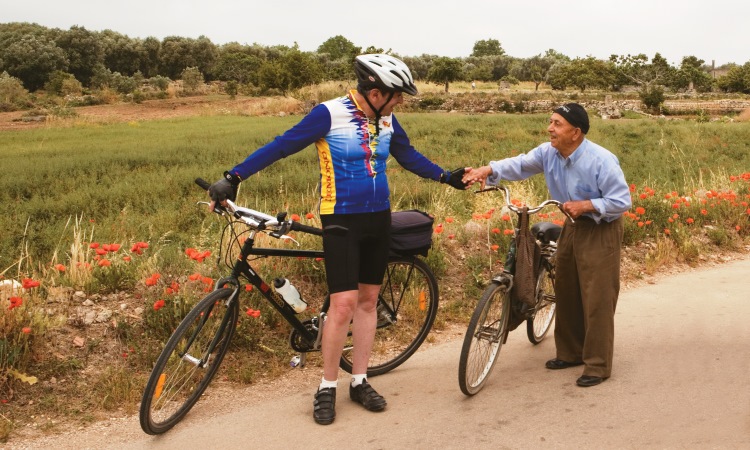 Cultural immersion is one of the main tenets of a VBT vacation. While each itinerary includes organized group activities—like cooking classes, visits with craftsmen, and home-hosted meals—designed to bring you closer to the traditions of your destination; you'll also have plenty of free time to explore on your own. Try ordering a meal in a foreign language, saying "hello" to a passerby, or visiting an outdoor market to buy fresh ingredients for a homemade lunch. And if you take our trip extensions in world-renowned cities like Barcelona, Prague, Paris or Rome; you'll love the easy access to museums and historic sites that come with traveling during the off-peak tourist season.
What our travelers say: "The mountains, lakes and rural settings were beautiful. Mid-September meant cooler mornings but less crowds." – VBT Traveler Bill S. on our Slovenia, Austria & Italy bicycling vacation
To request a free VBT catalog and learn more about any of VBT's other exciting destinations throughout the world, click here. If you would like to reserve a vacation or speak with one of our Tour Consultants, please call 800-245-3868. They are available Monday-Friday from 8:30am to 6:30pm ET and Saturday from 10:00am – 3:00pm.