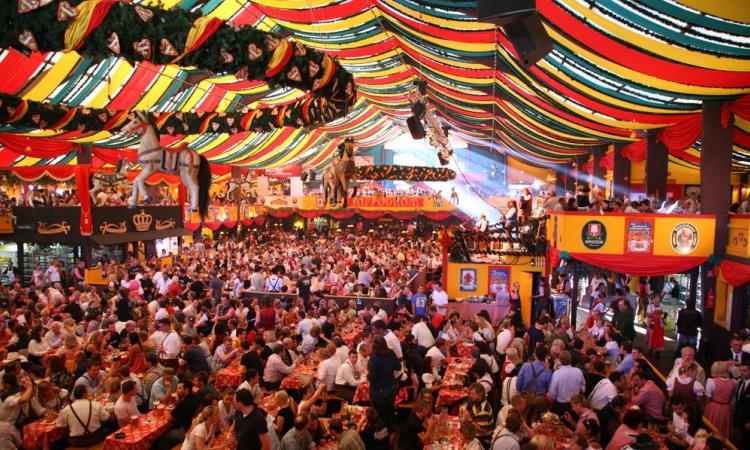 As far as vacation destinations go, Europe is hard to beat. From the sun-drenched beaches along the coast of the Iberian peninsula to the bucolic idylls of the French countryside and the diverse geographic and cultural regions of Italy, it's easier to make a list of reasons why not to go than it would be to make one solely dedicated to the continent's positives.
But the festivals in Europe are certainly among some of its most noteworthy attractions. Let's take a closer look at three particularly intriguing shindigs:
Oktoberfest: Fun with Fermentation
Oktoberfest, in its 185th year, isn't quite as long in the tooth as the drink it celebrates, seeing as beer dates back at least 2,000 years. The occasion nevertheless carries considerable distinction as one of the world's most hallowed beer festivals. But while you can celebrate it anywhere, why not experience Oktoberfest in its birthplace of Munich? Two Vermont Biking Tour options bring you close to the city where it all started: Germany, Austria & Switzerland: Bavarian Alps to Lake Constance and France, Luxembourg & Germany Bike & Boat: Mosel River Valley.
At Oktoberfest, which usually runs for more than two weeks starting in late September, you can sample hundreds of brews. There are robust bocks, dark dunkels, crisp golden pilsners, brash kolsches, and many other lagers or ales for you to enjoy. Munich institutions Spaten, Hacker-Pschorr, and Hofbrau are all broadly represented.
There's also plenty of food at Oktoberfest to enjoy for those who aren't beer fans: sausage galore, savory greens, piping-hot potato dishes, pretzels, and baked goods. Carousels and other rides, along with music and the quaint folksiness of classic German lederhosen, guarantee a colorful experience for all.
Eurochocolate: Savoring Sweets
Chocolate lovers should consider adventuring to Italy in the fall. In late October, Perugia, Italy, is home to the Eurochocolate festival. Now in its 25th year, this occasion was inspired by Oktoberfest. Founder Eugenio Guarducci envisioned a similarly reverent approach to this most delectable candy.
The festival includes guided tastings, art exhibitions (yes, we mean both chocolate art and conventional art), confectionery workshops, music, and much more. Italian VBT tour that puts you close to Perugia include The Tuscan Coast.
Nuit Blanche: Moonlit Art in Paris
The Parisian Nuit Blanche festival provides an opportunity to view unique exhibitions and fanciful creations in one of world's most artistically rich cities. (The Bicycling France: Normandy & Brittany and Loire Valley VBT tours pass right through the city.)
Nuit Blanche, French for "white night," dates back to 2002. Visitors and natives alike stroll through the streets of Paris as hundreds of artists display or perform their works. Moonlight, neons, and other unconventional lighting are the only sources of illumination. Explore film, dance, theater, painting, sculpture, and avant-garde works - truly a feast for the senses! There are even interactive exhibits for the kids.
To request a free VBT Bicycling and Walking Vacations catalog and learn more about other exciting destinations throughout the world, click here. If you would like to speak with one of our Tour Consultants, please call 800.245.3868. They are available Monday-Friday from 8:30 a.m. to 6:30 p.m. EST.