There's nothing as invigorating as sailing on the open sea or cruising down some of Europe's most historic waterways aboard your own private floating hotel. The breeze in your hair, the wide open ocean or a scenic river before you - a day on a boat can often be more rejuvenating than one spent at a spa.
VBT believes that combining waterway cruising with daily biking routes is an unparalleled active travel experience, and that's why we offer our Barge & Sail Vacations to help you discover Europe in one of the most adventurous and romantic ways possible. A long tradition of seafaring has led to the development of stunning harbors along the coasts of the continent, as well as bustling, beautiful towns that line its most prominent rivers and canals. From the winding canals of Bruges to Wadden islands in the North Sea near Holland, these seaside and riverine locales will amaze you:
Bruges, Belgium
Discover Bruges—a charming medieval city that looks just as storybook-perfect as it did centuries ago—on our Holland and Belgium Bike & Barge vacation. Bruges was a major center for textile merchants, who arrived by boat with their fabrics and played a large role in fueling the European garment trade. As Fodor's Travel explains, Bruges was spared from the destruction of World Wars I and II that crumbled many other European cities. Much of its original architecture is still intact today. As you meander through Bruges's cobblestone streets, you'll feel as if you've been transported directly into a fairy tale, with a butcher, baker, and candlestick maker just around every corner.
Terschelling, The Netherlands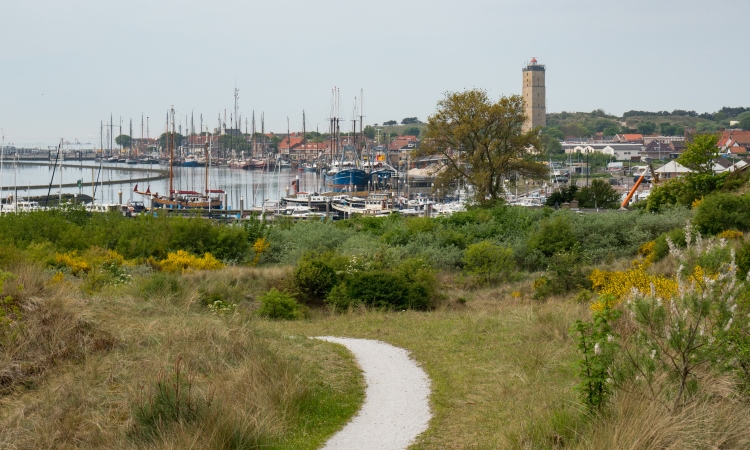 Embrace a slower, simpler way of life on the islands of Holland's serene Wadden Sea with our North Holland and Friesland Bike & Sail tour. Colorfully painted houses dot these small seaside communities, with bike trails twisting gently around lush marshes, soft sand dunes and peaceful forests. On the island of Terschelling you'll find the widest beaches in Europe. For a picture-perfect meal, enjoy a picnic lunch on the beach or on VBT's three-masted schooner and watch the boats bob in and out of the marina.
Cochem, Germany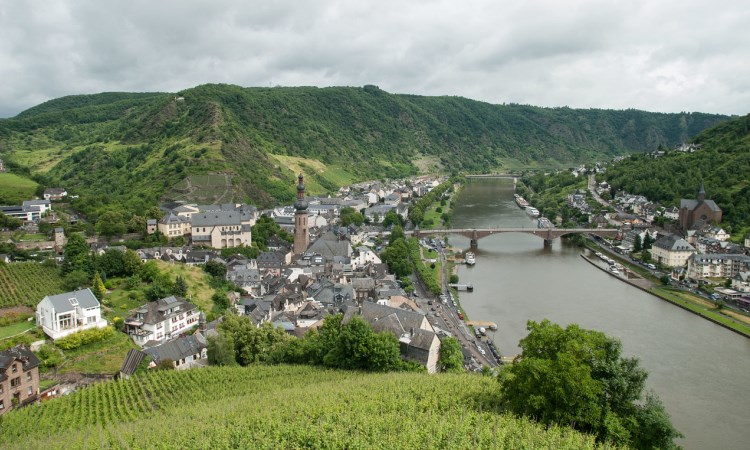 As you approach the German city of Cochem on VBT's barge, you'll be stunned by the landscape before you: an impressive medieval imperial castle perched atop a lush green hill and rows of candy-colored houses and outdoor cafes nestled along the sleepy Moselle River. It is a scene straight out of a fable, but Cochem is entirely fact, not fiction, and perfectly suited to exploration by bike.
To learn more about our Barge & Sail vacations, click here. To request a free VBT catalog and learn more about exciting destinations throughout the world, click here. If you would like to speak with one of our Tour Consultants, please call 800-245-3868. They are available Monday through Friday from 8:30 a.m. – 6:30 p.m. EST and Saturday from 10:00 a.m. – 3:00 p.m.