Explore by Land & Waterway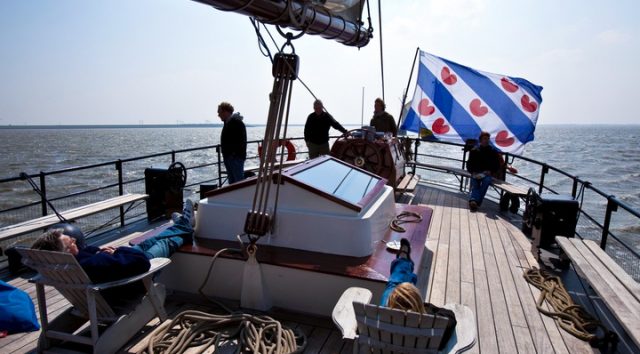 Explore Another Side of Life
Experience the land you've come to see up close, as only bicycling and walking allow—breathing in the fragrance of the countryside, cycling or waking past historic architecture or charming landscapes, and listening to the call of birdsong or the hum of daily life. When you're not out exploring, complement your discoveries with the views unfolding along the shore as you cruise by barge or sailboat.
Unpack Just Once
Relax! And make yourself at home. Your comfortable vessel is your haven for the duration of your trip. Without the hassle of packing and unpacking, you'll have more time in the morning and evening to pursue your interests. Plus, less time transferring to new hotels means you have more time to connect with the country and people you've traveled to meet.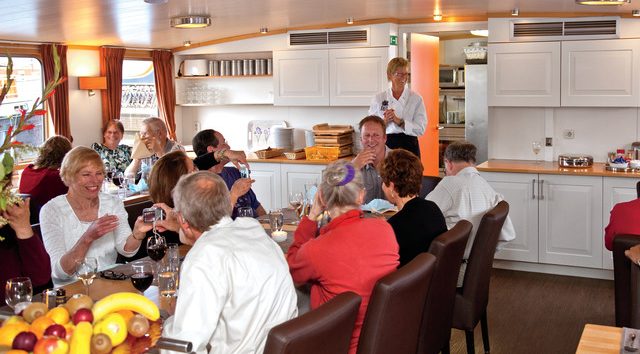 Unparalleled Service and Cuisine
A full-time staff of multi-lingual crew members is dedicated to your comfort, and with no more than 24 guests aboard, you'll be sure of personalized attention. At mealtimes, delicious dishes using fresh, local ingredients set the standard, and savor regional wines and a sampling of cheeses at dinner. A spacious sundeck and cozy lounge and bar offer even more opportunities to socialize and have fun.
Get Outdoors, Be Active
Active travel invigorates all the senses, engaging body, mind and spirit as no other form of travel can. VBT has created route options that let you customize your experience to your desired level of activity while you follow your whims in the destination you've been dreaming of.