France, Luxembourg & Germany Bike & Boat: Mosel River Valley
Bike Europe in the most rewarding and convenient way during an unforgettable Bike & Boat vacation to three countries: France, Luxembourg, and Germany.
Former tour name: Heart of Europe: Bike & Boat Metz to Cochem
Guided Bike & Boat
Daily Mileage:

8 - 40

|

Biking:

1 - 4 hr

|

Group Size:

24
Starting From
11-day Bike Vacation + Air Package
$4,995
8-day Bike Vacation Only
$3,745
Per person, double occupancy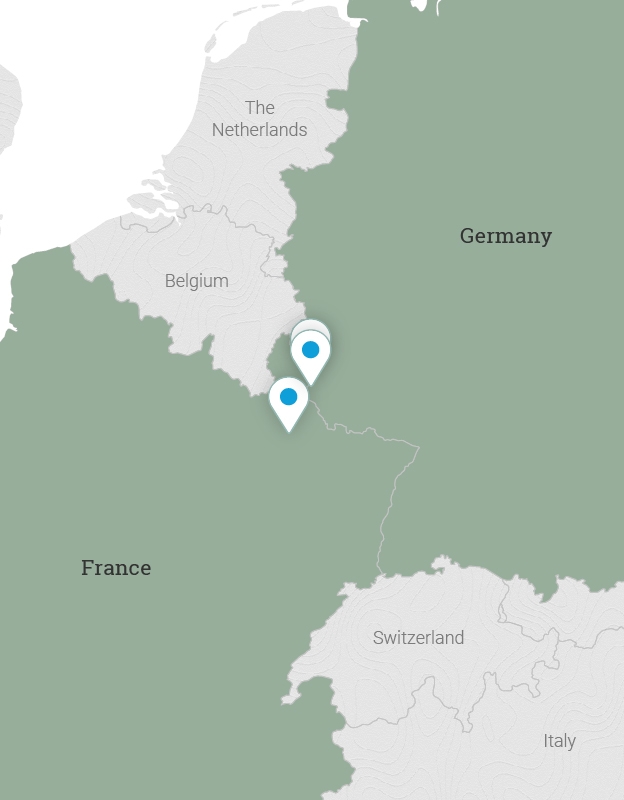 France, Luxembourg & Germany Bike & Boat: Mosel River Valley
Cycle three stunning countries on one unforgettable journey! If you want to bike Europe in the most rewarding way, you'll love this popular Bike & Boat vacation! Embark a luxurious barge and follow the winding Mosel River into the heart of Riesling country, alighting each day for exhilarating reels through enchanting forests, past lush vineyards, and into charming half-timbered villages. Along the way, explore the Roman remains of Trier, the wine-producing village of Bernkastel-Kues, the low mountains of scenic Eifel, and the ducal city of Luxembourg. Join us!
What to Expect
This tour offers easy terrain on bike paths and roads through both urban and rural areas. Our VBT support shuttle is available every day at designated points for those who would like assistance.
Daily Mileage:

8 - 40

|

Biking:

1 - 4 hr

|

Group Size:

24
Easy
Cycling
Beginner - Experienced
Cyclists
Vehicle
Support
Tour Highlights
Coast into charming villages, past lush vineyards, and along tranquil river banks
Experience the low mountains of German Eifel by bike, blanketed with ancient volcanic landscapes and lakes
Visit a bell foundry to learn the ancient and alchemical craft of bell forging Uncover the scenic and cultural wonders of France, Luxembourg, and Germany on one trip
Follow the winding Mosel River to Trier, the former imperial city steeped in ancient art and architecture
Sip Germany's finest Rieslings and beers while relaxing on your barge deck
Explore Cochem's imposing hilltop Reichsburg Castle with a local guide
Climate Information
Average High /
Low Temperature (°F):
Jun67º/51º
Jul71º/55º
Aug71º/55º
Sep64º/50º
Oct54º/43º
Average
Precipitation:
Jun2.6 in
Jul2.7 in
Aug2.7 in
Sep2.5 in
Oct2.7 in
| What's Included | Bike Vacation + Air Package | Bike Vacation Only |
| --- | --- | --- |
| Roundtrip international airfare | | |
| Transfers to and from international airport | | |
| One night in Luxembourg City and one night in Koblenz in conveniently located hotels with breakfasts included | | |
| 7 nights aboard a private deluxe canal barge | | |
| 16 meals: 7 breakfasts, 4 lunches, 5 dinners | | |
Biking Packages Include:
Custom VBT Bike and Helmet
Two Local, Bilingual Trip Leaders
Ride with GPS and Daily Route Notes
Facilitated Cultural Experiences
Your Choice of VBT Branded Gear for Your Adventure
Hotel Le Royal Luxembourg
This luxury property, one of the Leading Hotels of the World, is centrally located in Luxembourg City. It boasts a beautiful garden and is only a few steps from the Old Town and shops. All rooms are spacious, elegant and fully air conditioned. The hotel is part of Luxembourgs "Hot City," a citywide network of free wireless Internet.
Barge Iris
A luxurious and spacious, two-deck, 24-passenger barge with a homelike atmosphere, the Iris was put into service in April 2005. Its 12 comfortable cabins have private bathrooms with showers, and the barge has climate control throughout. Common areas include a dining area, a lounge with a bar and a sun deck at the bow.. The barge moors each night.
Drinks of all types are available for purchase at the bar on board the Iris. It is not customary for guests to bring their own wine and liquor on board; your understanding is appreciated. Onboard meal menus are set, though the chef is happy to accommodate vegetarians and those on restricted diets for health reasons.
Please note regarding Wi-Fi on board the barge:
Each device (smartphone, laptop, etc.) receives 100 MB per day free, to be used on that day. Additional amounts can be purchased via credit card or Paypal. If travelers plan to utilize data in a normal fashion (i.e., email and basic web browsing) and avoid streaming videos and loading hi-res images, the 100 MB allotments should suffice. Please be advised that the Wi-Fi connection varies and is not guaranteed. If Internet access is critical during your travel, we recommend purchasing your own bundle before traveling overseas.
Click here to view deck plans
Quo Vadis Barge
Sail in comfort aboard the intimate, 24-passenger Barge Quo Vadis, in service since April 2006 and ideally suited for cruising Europe's intimate waterways. Enjoy the attentive service of four bilingual crew members, including a chef, who will create delicious meals using fresh, local ingredients. Regional wines and cheeses are served at dinner. Admire the view from the sun deck, or mingle with new friends in the salon and bar. Explore at leisure from your barge's mooring. Retire in the evening to your air-conditioned cabin with a safe, twin beds, and a private bath with shower and hair dryer. Please note regarding WiFi on board the barge: Please be advised that the WiFi connection varies and is not guaranteed. If Internet access is critical during your travel, we recommend purchasing your own bundle before traveling overseas. Available on limited departures.
Hotel Brenner
Located in the Koblenz city center, this family-run property welcomes you with warm hospitality. Rooms are comfortably sized and offer free wireless Internet. Most overlook a small, well-maintained garden where you may eat breakfast. Hotel Brenner is stylishly decorated with hand-painted flowers on the ceilings and walls, as well as antique furnishings.
Enjoy Your Vacation Longer With Low-Cost Trip Extensions
Air Package Only
2020 Pre-Trip Extension - Munich
3 Nights From $645 per person, double occupancy
Single Supplement: From $245
3 nights at Hotel Laimer Hof
Airfare between Munich and Luxembourg City
Walking tour of Munich
Daily breakfast
City Information
Airport transfers
Depart home for Munich, Germany. The particulars of your arrival overseas are detailed with your flight itinerary.
Upon arrival in Munich, claim your luggage and clear customs. If your luggage is lost, fill out a PIR form before leaving the customs area—VBT representatives are not allowed in the customs area. Make certain your VBT luggage tags are affixed to your bag so your VBT representative can identify you as you enter the arrival hall. Your VBT representative will be holding a VBT sign and will help you transfer (approximately 50 minutes) to your centrally located hotel in Munich. Please verify with him or her the time of your return transfer to the airport at the end of your Munich extension. Our transfers are arranged by Taxi Guide München, telephone: +49 175 481 2848 outside Germany or 0175 481 2848 within Germany. If you do not see your driver please wait a few minutes by the "Erdinger Sportsbar," which is directly in front of the exit into the arrivals hall after you've left the customs security area.
If you arrive early, your hotel room may not be available until 2:00 p.m. You may store your luggage at the front desk.Enjoy the remainder of the day at leisure. Perhaps you'll walk to the nearby Nymphenburg Palace and Gardens. VBT provides you with City Information in your Final Travel Booklet that includes recommendations for what to see and do in Munich.
At 3:00 p.m., a local guide will meet you at the hotel for a walking tour. He or she will show you how to buy tram tickets for your ride into Munich's center and the city's main square, the Marienplatz. Then, enjoy an informative walk through the historic streets thronged with street musicians and artists and past magnificent buildings. You'll no doubt want to return to visit many of them in more detail during the next two days. Your guide will point out restaurants where you can enjoy dinner this evening.
Hotel: Hotel Laimer Hof
You have a full day of independent exploration ahead of you today. A logical starting point is the city's central square, the Marienplatz. Here, you can view St. Mary's column and many historic buildings, including the New and Old Town Halls. If you're here at 11:00 a.m., 12:00 p.m. or 5:00 p.m., you'll hear the carillon in the Neues Rathaus (New Town Hall) clang into action. Close by you'll find the city's oldest church, the Peterskirche, notable for its grisly relics of St Munditia, patron saint of single women, and for the view from its tower (up several hundred steps but worth the climb on a clear day!). The Marienplatz is also ideal for people-watching, with its many restaurants, cafés and shops.
Munich also has many fascinating museums to discover, including the Deutsches Museum with its masterpieces of science and technology; the Bavarian National Museum, one of Europe's most important museums of decorative arts; and the BMW Automotive Museum. Nearby, you can take in Olympic Park, site of the 1972 Olympic Games. Walk through the lovely park, visit the modern stadium, and take in great views from the Olympic Tower.
Hotel: Hotel Laimer Hof
Meals: Breakfast
Today, you might venture out of the city on a day trip. There are a number of options that you can reserve through your Munich hotel. For a poignant and moving experience, visit the site of Germany's first concentration camp at the Dachau Concentration Camp and memorial on the northern edge of the city. Another significant nearby World War II site is Berchtesgaden, Hitler's mountain retreat built at 6,148 feet (1,873.9 meters) atop Mt. Kehlstein. Here, you can see the southern headquarters of the Nazi party—as well as some of Germany's most mesmerizing views of the Alps. Another mountaintop attraction is "Mad Ludwig's" storybook Neuschwanstein Castle. You can see the castle—as well as a nearby lake, the equally beautiful Hohenschwangau Castle, and the waterfall gorge—on a day trip to the enchanting Old-World town of Fussen, set in the foothills of the Alps.
Or stay in Munich and bask in the city's more tranquil side. Munich is renowned for its many parks and gardens. Perhaps you'll visit the city's largest natural park, the English Garden. Here, you can admire its bucolic settings, indulge in one of its beer gardens, or join the locals for a swim in the river that runs through the park.
You can reserve all these tours through your hotel in Munich.
Hotel: Hotel Laimer Hof
Meals: Breakfast
This morning, transfer from your Munich hotel to the airport for your flight to Luxembourg City.
Please note: For guests with early-morning departures, breakfast at the hotel may not be available. Please check with the front desk to verify the times that breakfast is served.
Upon arrival in Luxembourg City, you will be transferred to the Hotel Le Royal and have time to explore and have lunch on your own. VBT provides you with City Information that includes recommendations for what to see and do in Luxembourg City. Your hotel room may not be available until 3:00 p.m., but you may store your luggage at the front desk. The rest of the day is free for you to discover this fascinating capital of one of Europe's smallest countries. Explore cobblestone-arched narrow streets and small elegant palaces such as the Palais Grand-Ducal and the Chambre des Deputes. The beautiful Chemin de la Corniche is said to be Europe's most beautiful terrace, with a pleasant promenade that passes restored ancient homes. You'll also bask in the beauty of the city's two major squares: the regal Place de la Constitution and the cozy Place du Marche, still used for weekly flower and vegetable markets.
VBT Air Package guests arrive throughout the day.Tonight, dine on your own. The city boasts more Michelin stars per square mile than any other and has a lively atmosphere in its many cafés, pubs, and pizzerias. The biggest ethnic community here is from Portugal, adding a Latin flair to the city's nightlife and menus.
Hotel: Hotel Le Royal
Meals: Breakfast
Air Package Only
2020 Post-Trip Extension - Berlin
3 Nights From $595 per person, double occupancy
Single Supplement: From $145
3 nights at Park Plaza Wallstreet Berlin Mitte Hotel
Train between Frankfurt and Berlin
Daily breakfast
City Information
Hospitality desk
Airport and train station transfers
This morning, transfer to Frankfurt's railway station and board the high-speed Intercity Express (ICE), to Berlin (approximately 4 hours 15 minutes). We recommend you buy a picnic lunch for your journey.
Upon arrival at Berlin Ostbahnhof (the Berlin East railway station), a VBT representative meets you and helps you transfer (approximately 1 hour 20 minutes) to your centrally located hotel. Our transfer company is European Limousine, telephone: +49 351 49 03 640 or +49 163 340 88 11 outside Germany, or 0351 49 03 640 or 0163 340 88 11 within the country.
VBT provides you with City Information that includes recommendations on what to see and do in Berlin. The rest of the day is yours to explore independently. Meals are on your own.
Later in the day, VBT's local representative is available at the hotel to answer your questions and recommend more activities for the rest of your stay. Your trip leaders will have already provided you with a "Transfer Reminder." Keep this handy so you'll know when your airport taxi will pick you up on the last day of your extension.
Hotel: Park Plaza Wallstreet Berlin Mitte Hotel
Meals: Breakfast
You have a full day to discover this cosmopolitan capital of arts and culture. VBT recommends a 2½-hour walking tour, which you may book with your VBT representative upon arrival in Berlin (it may not be booked in advance of travel). Highlights of the tour include Museum Island (a UNESCO World Heritage Site), the Reichstag (Parliament House), the Holocaust Memorial Area, New Potsdam Square, and the Topography of Terror, where you'll see a piece of the Berlin Wall that once divided the city. Your tour ends at the legendary Checkpoint Charlie, the former crossing point between East and West Berlin. The cost of the tour is approximately €30 per person (2-person minimum required) and includes the services of our local English-speaking guide.
Or discover these landmarks on your own. You might also marvel at the magnificent Berlin Cathedral, delight in the wildlife at the Berlin Zoological Garden, or visit the Jewish Museum—one of the largest in Europe. To witness the city from the River Spree, take a riverboat cruise, which departs twice daily from a dock near the hotel.
Hotel: Park Plaza Wallstreet Berlin Mitte Hotel
Meals: Breakfast
Continue your independent exploration of Berlin. To see more of the city efficiently, you may wish to take one of the hop-on-hop-off bus tours, offered by several companies. Your VBT representative will give you more information.
Hotel: Park Plaza Wallstreet Berlin Mitte Hotel
Meals: Breakfast
After breakfast,* transfer to the airport for your flight home.** Please be sure that you are waiting at the designated transfer time and in the lobby of the hotel.
*Please note: For guests with early-morning departures, breakfast at the hotel may not be available. Please check with the Front Desk to verify the times that breakfast is served.
**VBT recommends that you check your transfer time in your "Transfer Reminder." The transfer is prearranged by VBT and is prepaid. VBT transfer times and departure points are finalized in advance and cannot be modified for individual guests. If you extend your stay beyond the scheduled program dates, return transportation to the airport will be at your own expense.
Meals: Breakfast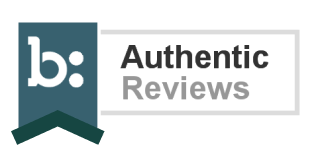 Guest Reviews 54 out of 54 (100%) of reviewers recommend this tour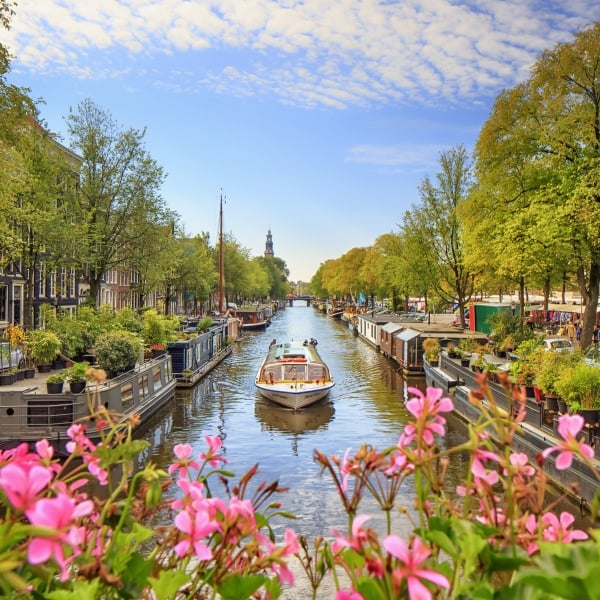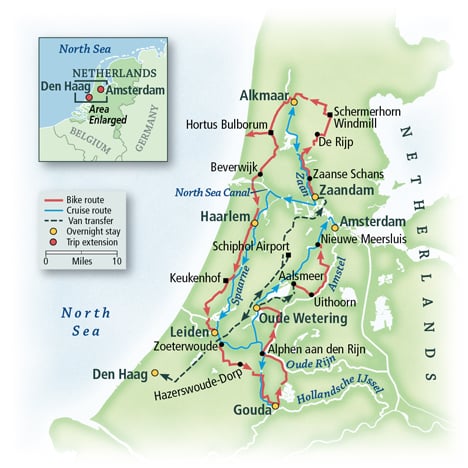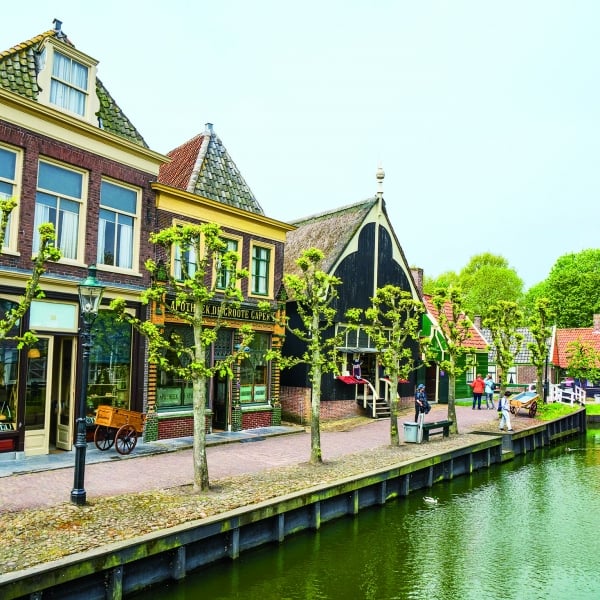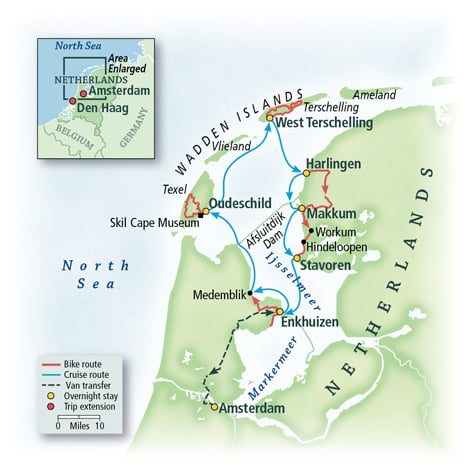 The Netherlands Bike & Boat: Holland's Wadden Sea & Friesland Coast
Guided Bike & Boat
Starting from 8 days at
$3,845
There's only one way to bike and barge Holland: cycle across the jaw-dropping landscapes of the Dutch countryside and experience the rich, unspoiled waters of the Wadden Sea by boat.
Former tour name: North Holland and Friesland Bike & Boat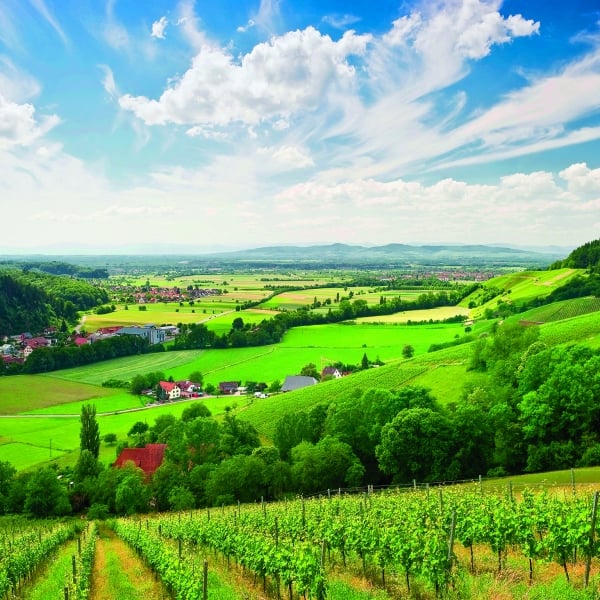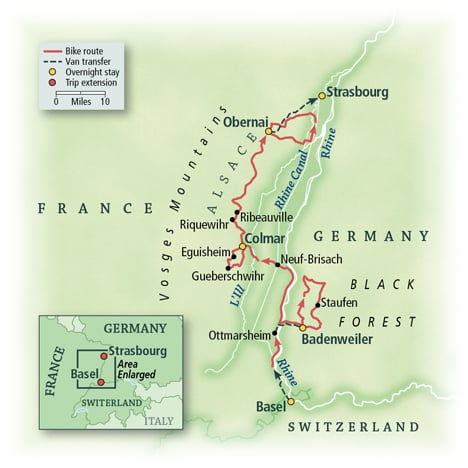 Switzerland, Germany & France: The Black Forest & the Alsace Wine Route
Guided Biking
Starting from 7 days at
$3,295
Journey across three distinctly diverse landscapes during your bike routes through France, Germany, and Switzerland, where picturesque canals, vineyard roads, and Black Forest villages are a daily occurrence.
Former tour name: Alsace & the Black Forest: La Route des Vins
Why Sweden & Denmark Are a Biker's Valhalla
September 9, 2019
Two Countries, Two Wheels. Longtime VBT tour developer Kevin Wilks found himself dazzled by something unexpected on his recent trip to Scandinavia. Though impressed by classic sights like Denmark's Kronburg castle—the...
Continue Reading
Why Laura from VBT Loves Croatia
December 5, 2017
Laura Breen, Director of Sales and Customer Service at VBT, fell in love with Croatia during a VBT bike tour of the Dalmatian Islands. Here are some of the reasons...
Continue Reading
Why Eric Loves Self-Guided Biking
September 30, 2019
Eric, a senior VBT staff member, recently took his family on our Portugal: Porto, the Silver Coast & Lisbon Self-Guided Biking Vacation. Here's what he has to say about our...
Continue Reading
Request a
Free Catalog
Find Your next vacation with Over 200 Pages of tour information
Get Yours Today
Talk to a VBT
Tour Consultant
(800) 245-3868
Mon – Fri 8:30 a.m. – 6:30 p.m. ET
Saturday 10:00 a.m. – 3:00 p.m. ET
Talk to an Expert
Book Online
Reserve Instantly
Find your perfect tour and reserve a spot with our easy online booking.
Find A Tour
Be the First to Get News & Special Offers