It makes us so happy when our travelers send us photos of their VBT biking our walking vacation. Whether tagging us on Instagram or Facebook using #vbtvacations, posting a gallery on our Photoshare site, uploading a few photos when reviewing a tour, or simply emailing us—there are many ways to send us your photos (and perhaps you'll find yourself on our website or in a catalog!) We love seeing creative group photos, beautiful landscapes, and snapshots of cultural interaction while on a VBT vacation. Here are our favorite traveler-submitted photos from 2017.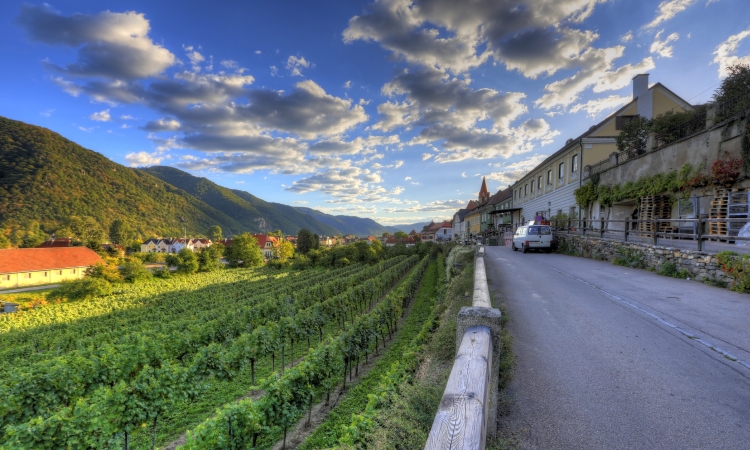 Photo by Stas B. of Massachusetts on our Czech Republic, Germany & Austria biking vacation. This photo was submitted via email and is featured in our new 2018 catalog!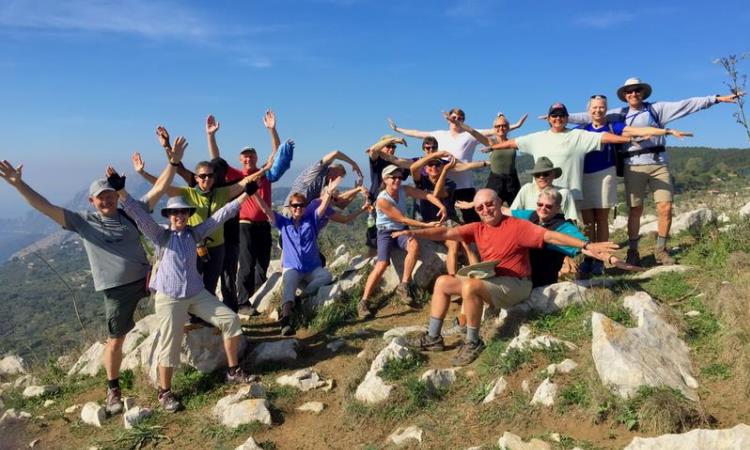 A group spelling out "VBT" above Sorrento on our Amalfi Coast & Capri walking vacation. Photo submitted by John M. from California in a trip review.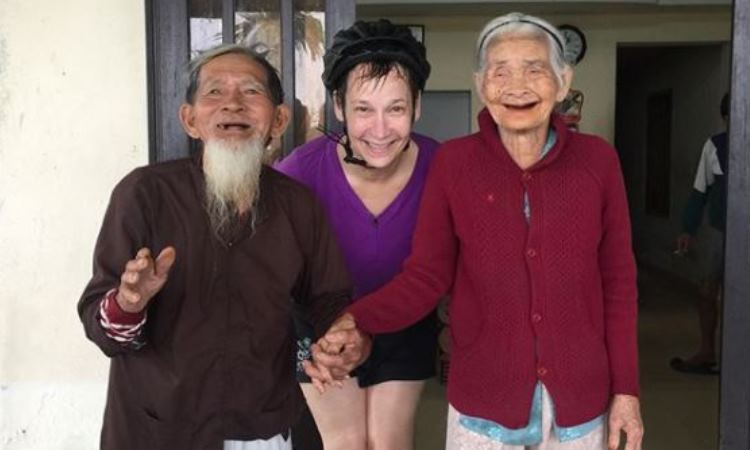 Kris R. from Minnesota tagged us in this Instagram photo during her Journey Through Vietnam biking tour.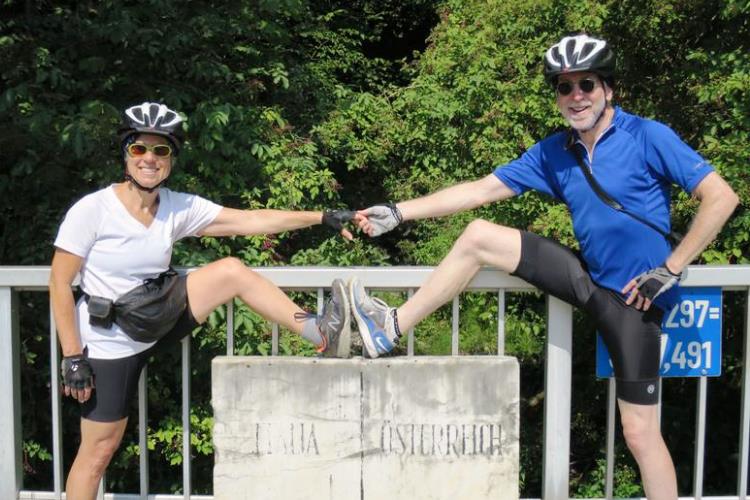 "This trip offers the opportunity to bike through spectacularly beautiful scenery in parts of the world that are less traveled than places like Provence or the Loire Valley," says Carol E. from California in a trip review that features this great photo of a unique border crossing between Italy and Austria on our Slovenia, Austria & Italy biking tour.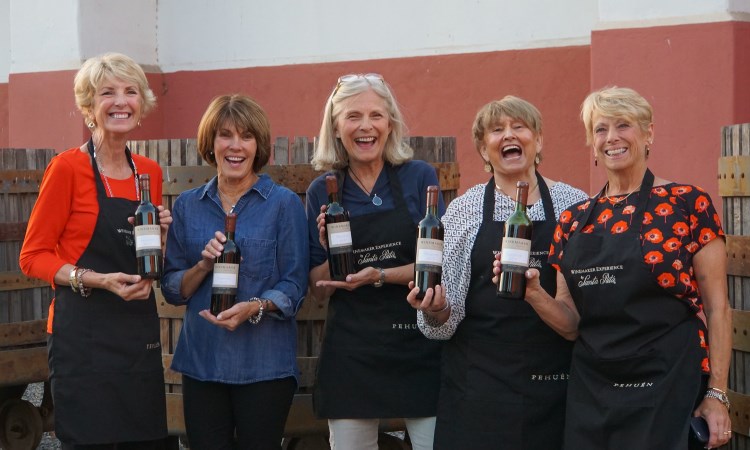 One of our favorite shots of the WE GO NOW group after mixing their own blend of wine with an expert sommelier on our Chile's Coastal Vistas & Vineyards biking tour. See their full gallery here.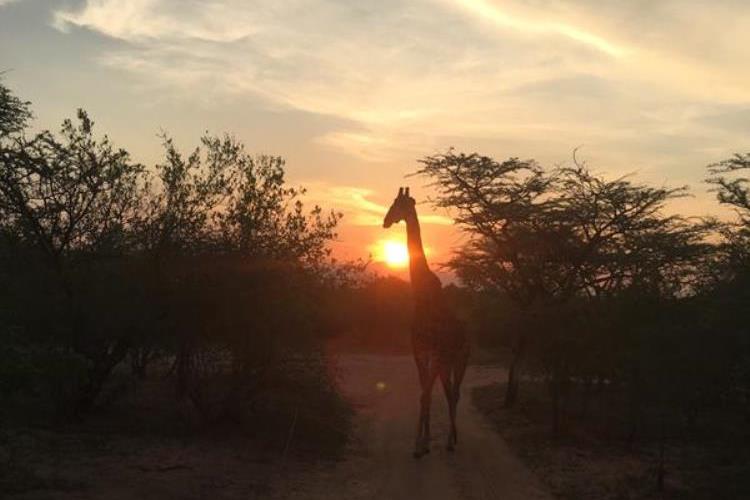 Laurie P. from New Hampshire included this wonderful photo of a giraffe at sunset in a review of her recent South Africa: Cape Town & the Garden Route biking vacation. You can experience Africa's amazing wildlife during this tour's Kapama Private Reserve Safari pre-trip extension.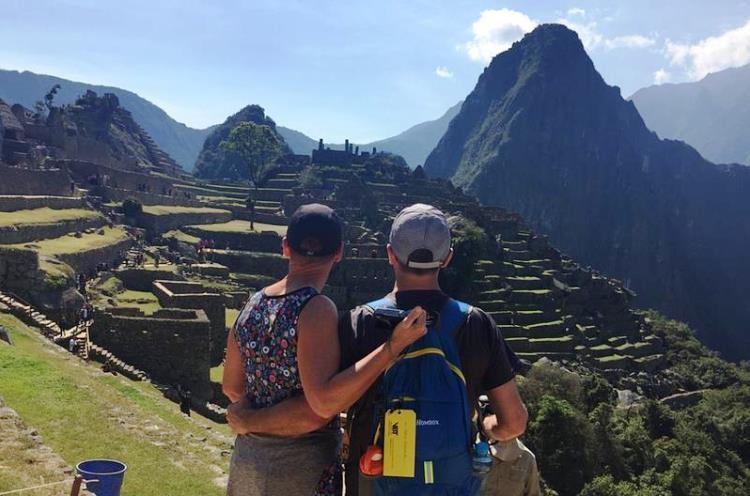 Robin S. from Illinois says "hiking the Inka Trail was on our "bucket list" and while strenuous, the view of Machu Picchu from the Sun Gate was extraordinary!! This was a trip of a lifetime!"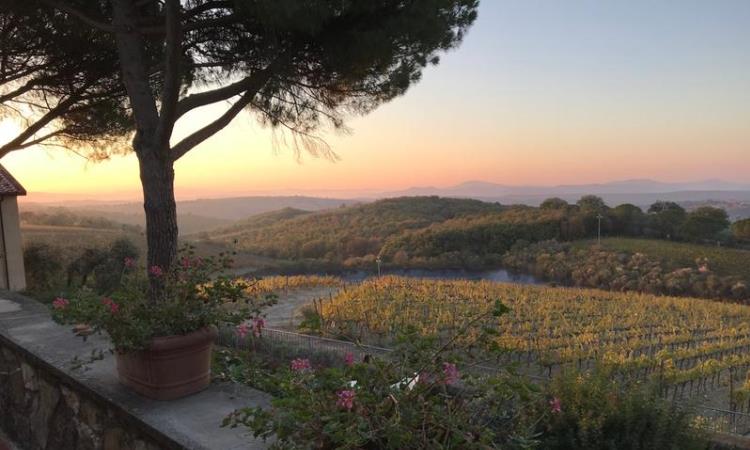 "Sunrise view of Tuscany out our balcony" from Jenny K. from Wisconsin in an online review of her Tuscany by the Sea bicycling vacation.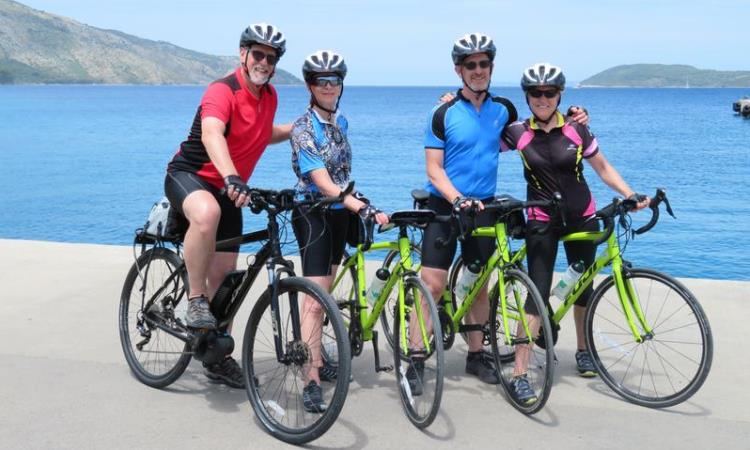 Janet B. from Pennsylvania wrote she would "highly recommend this trip to anyone liking beautiful scenery, fresh simple food, exhilarating mountain rides, lavender fields, vineyards, and olive groves" after her Croatia: The Dalmatian Islands biking tour.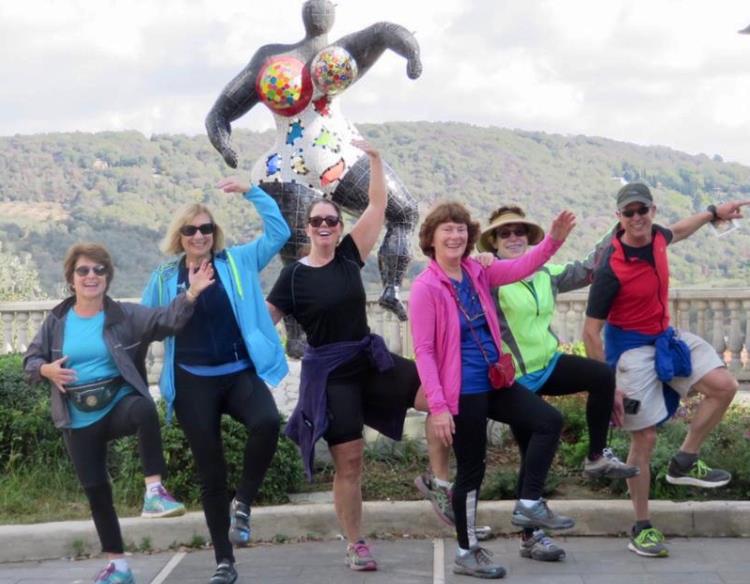 When life imitates art. Kaye B. from Illinois sent us this fun photo from Tuscany in a recent trip review. "It's the perfect vacation for people who love to see the world on a bike. It's an absolutely blast!"
You can see many more photos from VBT travelers if you browse our Photoshare site. If you would like to send us a photo from your trip, please email it to [email protected] or use the hashtag #vbtvacations when posting on social media.