It's each of the distinct, cultural attributes of any new destination that really makes traveling such a rich experience. Often, some of the most compelling features of our biking and walking vacations are the tours of historic castles, temples and sacred monuments that we come upon in our journeys. These fascinating architectural highlights give us just one more reason to visit, adding unique insight into the countries we have come so far to see.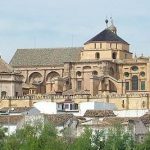 Mezquita de Cordoba, Spain
Originally constructed in the 7th century, the denomination of the UNESCO World Heritage Site has been adapted several times over by its governing inhabitants. And, yet the combination of Christian and Moorish influence upon the cathedral's design only adds to its aesthetic appeal. Take a guided tour of Cordoba de Mezquita on our Spain: Under the Andalusian Sky biking vacation.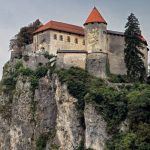 Lake Bled Castle, Slovenia
High atop a precipice overlooking the Slovenian town of Bled, the country's oldest castle is perhaps more known for its gorgeous setting high above Lake Bled than its Renaissance-era architecture and Romanesque walls. Visit Bled Castle on our Slovenia, Austria & Italy biking tour.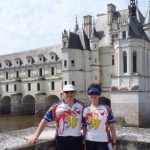 Château de Chenonceau, France
One of the Loire Valley's most visited châteaux, this 16th-century Gothic and early Renaissance masterpiece includes towers, gardens and a unique bridge that spans the Cher River. Take a tour of this structural marvel on our Loire Valley biking vacation.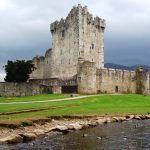 Ross Castle, Ireland
Travelers on our Ireland: Walking the West Country tour will take a boat ride on Lough Leane to view Ross Castle, a 15th-century tower house that lies on the lake's edge. The original home of the O'Donoghue clan, Ross Castle has hosted both Napoleon and King Brian Boru, among others, during its storied history.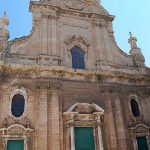 Cattedrale di Monopoli, Puglia
Restored in the 17th century, the Cattedrale di Monopoli is one of the most noteworthy structures in the small coastal town of Monopoli. At almost 200 feet high, the cathedral's soaring tower is visible from quite a distance. Yet the baroque cathedral offers an even more stunning view at its base. Enjoy a close-up of the historic Cathedral on our Puglia: Italy's Undiscovered Coast bicycling vacation.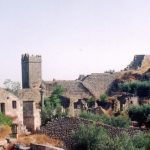 Marialva Castle, Portugal
Although the town of Marialva can be traced to the 6th century, it was not officially granted a town charter until 1179. Visit the town's hilltop castle on a guided tour with a local expert on our Pathways of Portugal: Walking the Douro Valley tour.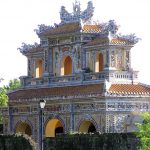 The Imperial Palace and Hien Nhan Gate, Vietnam
Walk past the Hien Nhan Gate to the Forbidden Purple City—the former headquarters of the Nguyen dynasty—and its Imperial Citadel that dates back to 1804. A local guide leads you on an informative walking tour on our Journey through Vietnam biking vacation.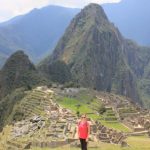 The Ruins of Machu Picchu, Peru
Since its construction in the 14th and 15th century, the centerpiece of the Sacred Valley is Machu Picchu, the famed "Lost City of the Incas." Experience it for yourself on our Peru: Machu Picchu & The Sacred Valley walking tour.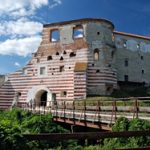 Janowiec Castle, Poland
Cycle to the ruins of a 16th-century Renaissance castle that once belonged to Polish nobleman Mikolaj Firlef on our Poland: Cycling the Old World vacation. You'll have plenty of time to roam the grounds and enjoy a complimentary picnic courtesy of your Trip leaders.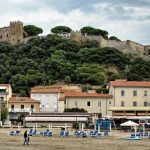 Castle of Buriano, Italy
The Tuscan resort town of Castiglione della Pescaia grew from this ancient hilltop castle that you'll visit on our Tuscan Coast bike tour. Known as one of the most remarkable examples of military art in Tuscany, this 10th-century castle once belonged to the powerful Lambardi family.
To request a free VBT catalog, click here. If you would like to reserve a vacation or speak with one of our Tour Consultants, please call 800-245-3868 Monday-Friday from 8:30am to 6:30pm EST and Saturdays from 10:00am to 3:00pm EST.