Looking for VBT Walking Vacations? All VBT Walking Vacations have moved to our sister company, Country Walkers. The same tours you know and love, plus exciting new itineraries, are available to book through their website.
A striking characteristic of Central and Eastern Europe is how neighboring countries maintain their diverse cultural heritages despite their geographic proximity. This allows travelers to cycle or walk through varied landscapes while experiencing unique traditions in multiple countries, often on one amazing vacation. When you travel with VBT, you'll be able to slow down and fully experience this less traveled area of Europe and uncover all the historical sites, charming villages, gorgeous landscapes, and Old World cities that make this part of the world so special. Here are a few examples of what to expect on typical VBT active vacation in Eastern and Central Europe:
Croatia: The Dalmatian Islands bike tour (Rated 4.9/5 by VBT Travelers)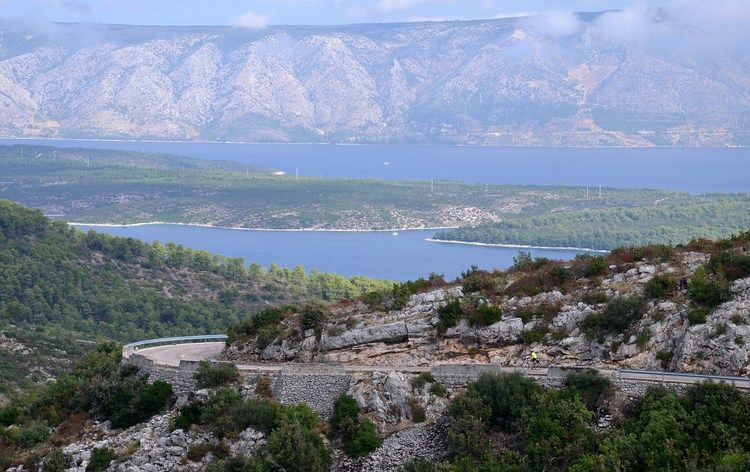 Biking: Day 6's ride features a breathtaking downhill from Vidova Gora—the highest point on Brač—to Zlatni Rat, often regarded as Croatia most picturesque beach. Cool off with a dip in the clear Adriatic water after your ride.
Hotel: Travelers will spend 2 nights at the Park Hotel Hvar, located in the former 16th century palace of the Ivanic family. Guests are treated like royalty at the boutique hotel, which was recently renovated and now offers all the modern amenities. The ideal locale of the hotel allows for easy exploration of downtown Hvar and each guest room has at least a partial view of the harbor.
Food: During our time in Hvar we'll try some authentic Croatian cuisine at a home-hosted dinner. Our gracious hosts will help us make some local dishes during a group cooking lesson. Afterwards, we'll dine on our creations over a glass of local red wine called Plavac to complete our festive dinner.
Culture: Take a tour of a stonecutters' school in the town of Pučišća on the island of Brač, whose local stone has been used to construct famous buildings like the Diocletian's Palace in Split and even the White House. Our group will watch students work and learn about this unique trade first-hand.
Slovenia, Austria & Italy bike tour (Rated 4.8/5 by VBT Travelers)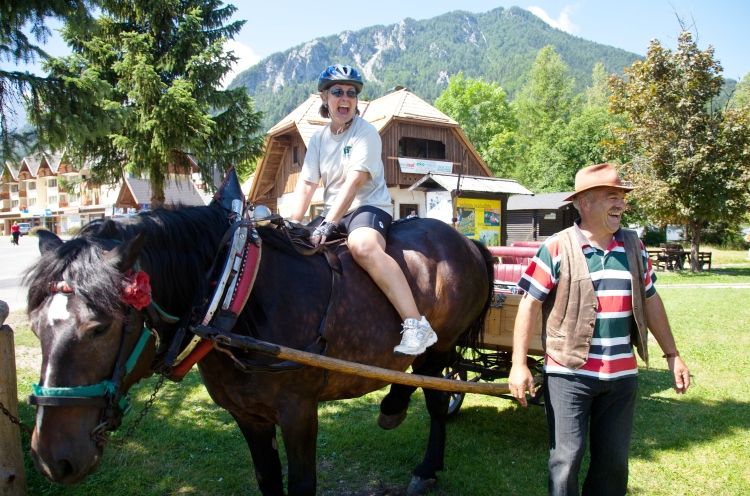 Biking: On Day 4 we'll take in the scenery as we ride along the renowned Alpe Adria bike path which stretches from Salzburg through the Alps and to the Adriatic Sea. We'll cycle a newly paved section of the rail trail, with scenic vistas and old mountain tunnels that open up to splendid views.
Hotel: VBT travelers will love staying in the Falkensteiner Schlosshotel in Velden, Austria for two nights at the end of this tour. Located on the Wörthersee Lake promenade, this ancient castle has lured royalty, celebrities, dignitaries and writers since the late 1800s. After a huge restoration project was completed in 2007, the hotel's amenities now include a fitness center, indoor and outdoor pools, tennis courts, a putting green, gourmet dining and more. Condé Nast Traveler has featured Schloss Velden as a "Hot Hotel" and its spa center as a "Hot Spa" of Austria—making it one of the 139 most luxurious and innovative hotels and resorts in the world—and its restaurant has a one-star Michelin rating.
Food: During our time in the quiet hamlet of Podkoren, we'll learn how to prepare struklji, a Slovenian sweet, with a local chef. The class is a great opportunity for cultural exchange with locals who remain tightly linked to tradition.
Culture: There's plenty of time to hop off your bike and explore the small villages laid out like blankets at the feet of mountains. For example, we'll send some time in the town of Villach and wander the pedestrian streets for shopping, visit a local market and sample a local Bavarian brew.
The Czech Republic, Germany & Austria bike tour (Rated 4.9/5 by VBT Travelers)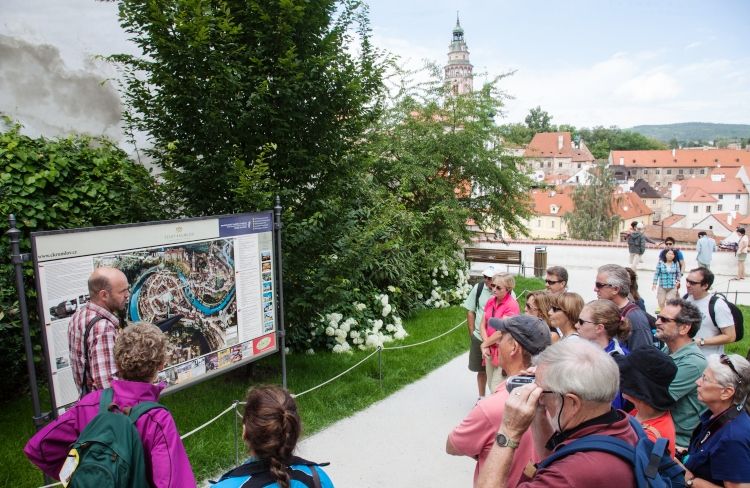 Biking: On Day 5 travelers will enjoy easy and scenic cycling through Sumava National Park, the largest in the Czech Republic. Once we reach Nove Udoli, we'll we walk across the border into Germany—seriously! In Germany, we continue on a gentle, downhill path through one of Europe's most scenic, peaceful cycling areas before stopping for lunch at a small family-owned tavern, where the owners will prepare a typical repast and chat with us about local life and Bavarian culture.
Hotel: VBT travelers will spend two nights at the Hotel Raffelsberger Hof, a boutique hotel located in the heart of Austria's stunning Wachau Valley. The hotel was restored by its owners to feature a décor that harkens back to its early days as the home of a ship master with antique furnishings, wrought-iron lamps and vaulted ceilings. The renovation also added modern comforts like free Wi-Fi, a wine lounge, sauna and a Baroque style breakfast room.
Food: VBT travelers get to experience rural Czech life first-hand when we join a local family in their home for a delicious lunch full of dumplings, local meats, sauerkraut, sausages and more in the picturesque Bohemian village of Plav.
Culture: We'll spend day 8 cycling in the Wachau Valley through a beautiful landscape dotted with hillside orchards, vineyards, ruined castles and churches. In Melk, our group will learn about local history and culture during an included guided tour of the town's famed Benedictine Abbey—one of Europe's largest Baroque monasteries—which contains the tomb of Saint Coloman of Stockerau and members of Austria's original ruling family, the Babenburgs.
Lake Constance: Germany Austria & Switzerland (Rated 4.4/5 by VBT travelers)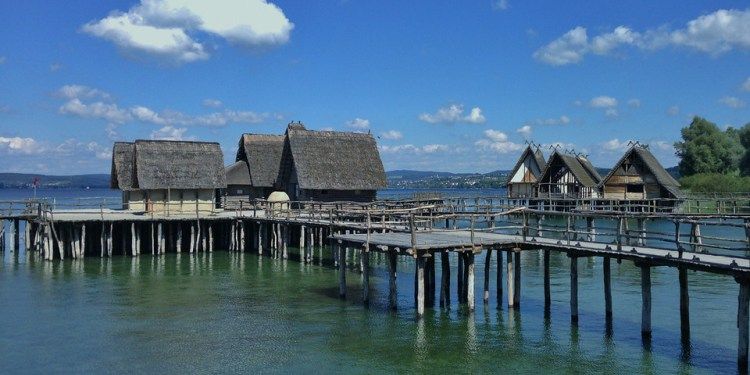 Biking: The cycling route on Day 8 features a beautiful stretch of the Swiss section of Lake Constance. We'll arrive at our bike path via a quick train ride along the "Untersee" to the town of Diessenhofen. From there, our smooth riding takes us by rolling hills, lake shores accented with quaint bays, and blooming gardens with great views of nearby Reichenau Island.
Hotels: VBT travelers who opt explore the amazing city of Zurich during the 2-day post-trip extension will stay at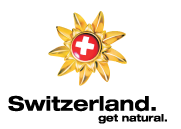 the Hotel Ambassador a l'Opera. Elegantly decorated by Swiss designer Roland Schön, this neo-baroque style accommodation is in the heart of the city, next to Zurich's famed Opera House. From the hotel you may opt for short walks to the nearby lakeside promenade, the Bahnhofstrasse shopping district, or the Old Town. In April 2014, the hotel became a member of the "Small Luxury Hotels of the World."
Food: We'll enjoy a fondue-cooking class with a local chef on Day 6. Regina Moser, the owner of the Käseschmiede restaurant, will chat with us about life on the lake as well as her techniques for making cheese fondue. Then we'll dine on our fondue dishes after the class.
Culture: Years ago archaeologists found the remnants of small stilt houses that date back to the Stone and Bronze Age in the lakeside town of Unteruhldingen. Today many have been replicated to form a colony of primitive houses that serve as a living museum and also an UNESCO World Heritage Site. Tour group will tour the houses and learn how their inhabitants lived a an enlightened lifestyle in tune with their natural surroundings.
Poland: Cycling through the Old World tour (Rated 4.6/5 by VBT Travelers)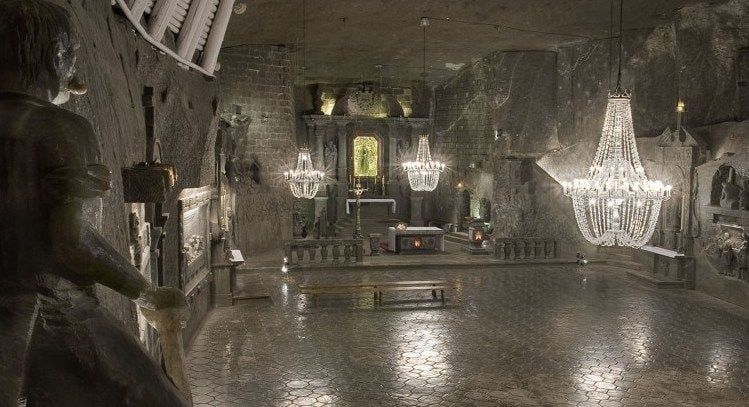 Biking: Day 4's cycling route includes a scenic and flat ride along the Vistula River. Midway we'll meet a small ferry to transport across the river in order to cycle to the fascinating ruins of the 16th-century Janowiec Castle.
Hotel: Enjoy a stay at the Hotel Grand Sal which once housed the baths for the famed Wieliczka Salt Mines. The early 20th century building has been updated to reflect its history while serving as a modern accommodation. The best part is direct entrance into the underground caverns full of intricate stairs cases, monuments and chandeliers all made from salt.
Food: The family that operates our hotel in Sandomierski will treat us to a cooking demonstration where we'll learn how to make a traditional Polish dessert using an old family recipe and fresh fruit picked at nearby orchards. We'll wash it all down with a sample of traditional mead that has been brewed only in this region of Poland for more than 1,000 years.
Culture: Our group spends the morning of Day 4 like a local, as we walk into town market square and buy ingredients for a group picnic with the aid of our Trip Leaders. Take some time to chat with local vendors who are selling anything from seasonal fruits and vegetables to antiques, paintings and souvenirs.
Berlin to Dresden: Hidden Gems of Eastern Germany biking vacation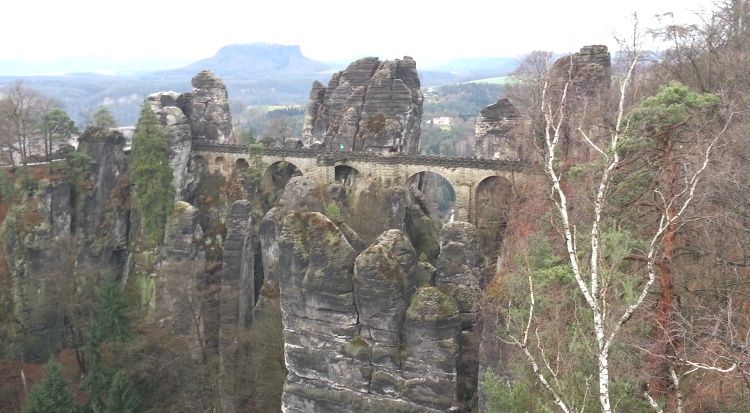 Biking: On day 8 we'll bike along the Elbe river in Swiss-Saxony National Park. The scenic ride includes a visit to the Bastei Bridge and dramatic landscapes of sandstone cliffs as we cruise along a flat bike path.
Hotel: A stay at the Spree Balance Kur & Wellness Haus is sure to please any active traveler. This modern hotel located in the Spreewald features easy access to bike paths as well as a sauna and relaxation rooms to rejuvenate your spirit after a rewarding day's ride.
Food: The Gurken Bike Path—which means "pickle" in German—leads us to a generations-old pickling business on Day 6. Our group will learn how the family pickles fruits and vegetables that were grown by local farmers in the Spreewald, and get to sample some of the finished goods.
Culture: While in Meissen we'll get to tour the city's famed porcelain factory. Meissen produces world-renowned porcelain with local clay and techniques mastered over centuries. During our visit we'll meet some workers and get to see first-hand how this beautiful dishware is created.
Hungary & Slovakia: The Best of Danube biking tour (Rated 4.8/5 by VBT Travelers)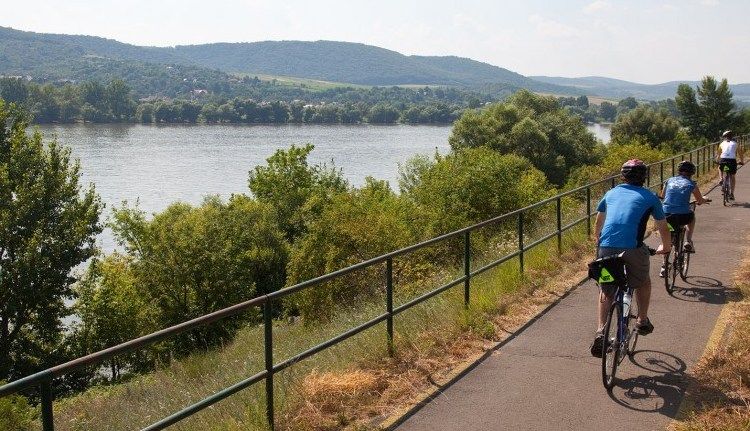 Biking: Throughout the tour we'll ride on the the International Danube Bike Path—Europe's longest and most popular bicycling route—that follows river along old towpaths. You'll love our scenic stretch between Bratislava and Budapest that winds through primeval forests, poppy and cornflower fields, and medieval villages.
Hotel: The Szidonia Manor House in the village of Röjtökmuzsaj was originally a simple house that was rebuilt in the 18th century into a romantic and classical style castle. Once owned by the Hungarian ambassador to the Vatican, the hotel still house many relics from its history including furnishings from Louis Bonaparte—Napoleon's brother—palace in Amsterdam.
Food: On Day 5 we'll meet a local woman whose love of her country's hearty cuisine is everpresent in n the confines of her home kitchen. She'll share her secret recipe for making the perfect strudel during a Hungarian cooking demonstration.
Culture: Szentendre Island—which is located in the middle of the Danube—is cyclist's dream with its quaint villages and pastoral landscapes. We'll stop mid-ride at a local horse farm where our group is treated to lunch while trained horse riders dressed in tradition attire put on a marvelous show.
Heart of Europe Bike and Barge tour (Rated 5/5 by VBT travelers)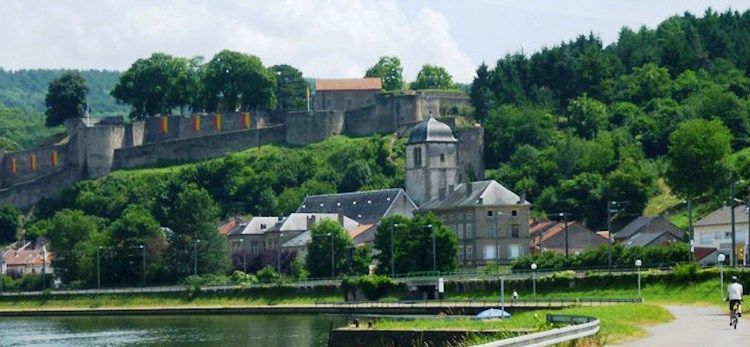 Biking: While most of the riding is along paths that trace the Moselle River, one of our favorites is on Day 5 in the nearby Eifel valley. We'll enjoy an exhilarating ride on a rail-trail that runs through tunnels, over bridges and by small lakes formed from volcano craters, known as maars.
Hotels: Our floating "hotel" for the week is a homey and spacious barge called the Iris. Its 12 comfortable cabins have private bathrooms and climate control. Guests will enjoy socializing at the barges bar and sun deck while the crew attends to their every need.
Food: Learn about local cuisine first-hand during a home-hosted lunch with a local family in Strohn. We'll also get to experience a 21st century take on tradition French and German fare during 5 included dinners prepared by our personal chef on board the Iris.
Culture: In the city of Saarsburg we'll enjoy a group tour of the Mabilon Bell Foundry that produced bell casts beginning in 1590. The family-owned foundry kept its secret for casting bells closely guarded for generations but today you can learn all about it as production stopped in 2002 and now the foundry functions solely as a museum.
To learn more about how you can visit these destinations or any others that we offer throughout Central Europe please click here. To request a free VBT catalog, click here. If you would like to reserve a vacation or speak with one of our Tour Consultants, please call 800-245-3868 Monday-Friday from 8:30am to 6:30pm EST and Saturdays from 10:00am to 3:00pm EST.