Perhaps the greatest gift one can receive through traveling the world is the window it provides into new cultures. Depending on the time of year, you may be able to join locals in celebrating during certain festivals, harvesting their grapes or olives for production, or just enjoying variances in biking and walking during seasonal changes. If you're so lucky as to travel during the spring or summer months this year, check out this list of festivals and traditions you can attend while biking or walking your way through Central and Eastern Europe.
Salzburg Festival, Austria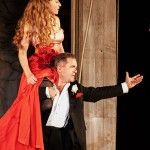 Music and theater aficionados fortunate enough to take our new Walking Austria, Germany & the Czech Republic: A Bohemian Rhapsody tour will be treated to one of the world's most prolific summer music festivals, which has been operating since 1920. Given that Salzburg is the birthplace of Mozart, it makes perfect sense that for 5 weeks each summer the city is bursting with creativity as it hosts 188 performances in a dozen venues.To learn more click here.
St. Wenceslas Celebrations in Český Krumlov
Ok, so we're breaking with our theme here a bit, but every September the riverside town of Český Kru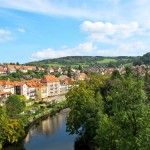 mlov—a 2-day stop on our Czech Republic, Germany & Austria biking tour—comes alive during a festival in honor of St Wenceslas, Czech's patron saint. Travelers are in treat if you visit during the festival, as the streets are filled with food vendors, winemakers, dancers and musicians during the autumn celebration.
Triglavska in Slovenia
The Triglavska market is traditionally held every third Saturday of the month and offers visitors a wide selection of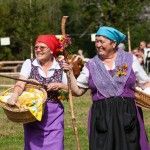 local nature-friendly produced and homemade delicacies from seasonal vegetables and fruits, bee products, hemp products, meat, dairy products, herbs, bakery products and confectionery, home noodles and much more. The local historical society also teaches visitors about the local natural and cultural heritage and the importance of environmental protection. Some VBT Travelers on our Slovenia, Austria & Italy will be able experience this market.
Dubrovnik Summer festival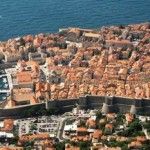 Every summer since 1950, the Croatian city of Dubrovnik—the pre-trip extension city on our Croatia: The Dalmatian Islands biking tour—hosts a festival as a tribute to the history of the Baroque and Renaisannce influences on the city. More than 50 open air venues are created to showcase a variety of performances of classical music, traditional dance, opera and theater.
The Festspiele Zürich, Switzerland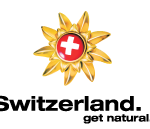 Each summer Zurich—the post-trip extension on our Lake Constance Biking Tour—hosts a festival with exhibits, plays, concerts and more throughout the city. Every year the theme of the festival switches and in 2015 the theme is "MoneyPowerLove." Events will pay homage to both Shakespeare and the Italian Renaissance. Click here to learn more.
Maibaum (aka the Maypole) in Germany
Travelers on May departures on our new Berlin to Dresden: Hidden Gems of Eastern Germany cycling tour may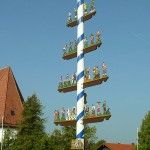 notice a giant, tree trunk decorated with ribbons in the middle of town squares. The tradition of the Maypole dates back to the 16th century in Germany and Austria and includes a celebration of music, food, dancing, and religious services surrounding the giant pole adorned with Bavarian colors and symbols of local crafts and culture.
Wianki Summer Solstice Festival, Krakow, Poland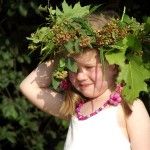 Travelers on the June 13th departure of our Poland: Cycling the Old World will hit Krakow at a perfect time. The annual Wianki festival—which translates to "wreaths"—takes place from June 20-21 this year and includes fireworks, bonfires, ceremoniously letting wreaths float down the Vistula river, traditional food vendors and much more.
Bregenz Festival in Austria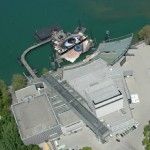 Each summer the Austrian town of Bregenz hosts a popular opera and music summer festival in several venues around the town. The best venue is an amazing open-air theater, complete with a one-of-a-kind stage floating on the water. This year, travelers on our Lake Constance biking tour will have the opportunity to attend a performance of Puccini's "Turandot" on this unique stage during departures in July and early August. Tickets can be purchased at https://bregenzerfestspiele.com/en/ and should be made months in advance. A ferry to the show can be booked from our hotel in nearby Lindau.
Hollókő Easter Festival, Hungary
The ethnographic village of Hollókő is located about a 90 min drive from Hungary's capital of Budapest—the ending and post-trip extension city on our Hungary and Slovakia biking tour—and is known for its colorful Easter celebration. Drawing from a variety of Hungarian traditions, spectators will see performances full of traditional dancing and music; and even an ancient fertility ritual where the town's young men chase their female counterparts around the village square splashing them with buckets of water while reciting poetry. Let's hope this Easter is warm in Hollókő!
Junifest beer festival in Slovakia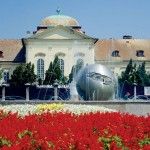 Bratislava's annual Junifest National Beer Festival is a great way to taste some of the delicious local beers made in Slovakia. Much like Oktoberfest in Bavaria, this festival is full of beer, food, dancing, traditional attire, concerts and much more. If you take our Hungary & Slovakia: The Best of the Danube tour in June, be sure to check out the festival during some free time off your bike.
If you would like to reserve a vacation or speak with one of our Tour Consultants, please call 800-245-3868 Monday-Friday from 8:30am to 6:30pm EST and Saturdays from 10:00am to 3:00pm EST.