Central and Eastern European countries are increasingly becoming hotbeds for active travel. The unique cultures, geography and history of fascinating destinations like the Czech Republic, Poland, Hungary and Croatia make for the perfect combination of cultural discovery and enjoyable biking routes. It's widely known that any prospective traveler enjoys reading reviews from former travelers to get an "insider's" glimpse into both a locale and the experience of traveling there with VBT. A lot of our travelers kindly write reviews upon returning from a tour and you can find all of them on the "Reviews" tab of any tour page. To get you started we've compiled a list of the most helpful reviews for some of our Central and Eastern European tours, as voted on by readers of the reviews.
The Czech Republic, Germany & Austria ​biking tour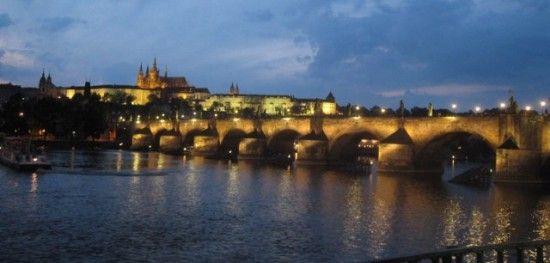 "The tour has a perfect balance of guided tours and freedom to explore on your own."
Helpful Votes: 4
Reviewer: Deb from California
"We did the pre-trip extension and toured around Prague on our own. The hotel was in a perfect spot as it was close to everything we wanted to see and easy to find after we'd wandered around all day. It was hard for me to choose a favorite place or ride each new stop represented a new adventure. Our guides were very helpful and caring people. I especially enjoyed the information they shared about their own countries. It added a personal note to learning about their cultures. As I rode up and down the verdant hills of Czech Republic, through the forest into Germany, or along one of the rivers, I couldn't help but smile. It was all so beautiful and I felt so lucky to be there."
Croatia: The Dalmatian Islands biking tour


"Dalmatian Perfection"
Helpful Votes: 7
Reviewer: mrmac from West Tennessee
Excerpt from the Review: "…this trip had all we wanted and hoped for and more. I especially enjoyed the rides. There was something here for everyone. If you wanted long uphill rides, you could have your fill. If you wanted long downhills with vistas of the Adriatic to your left and right, you had that….Much of the success of the trip was due to our guides, Vanya and Marko. Taking turns, with one driving the support van and the other riding with us, they encouraged and advised us along the way as to the steepness of an incline or a favorite spot for gelato…beyond the rides, Marko and Vanya's knowledge of Dalmatia and its people helped make this a perfect experience. Whether pointing us to a restaurant in the evening (never were we disappointed in their recommendations) or the 'prettiest view on all of Hvar,' their pure joy and pride in their work was evident throughout. This being our first trip with VBT, we asked others how these guys matched up with other guides they had encountered. All indicated that these were the best."
Poland: Cycling through the Old World​ biking tour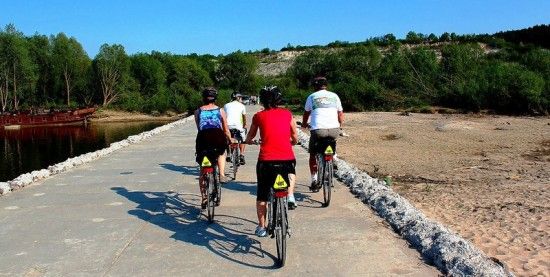 "A very real experience of the people and the country."
Helpful Votes: 4
Reviewer: Patti from Virginia
"I was so impressed with the love of country from the people of Poland. Every tour guide in every town started the tour with "Thank you for choosing Poland. We hope you love our country as much as we do, and we are happy to have you visit." A lovely warm welcome. And I did love their country and the opportunity to see it up close and experience the way people live and the towns they live in. VBT takes you into the country, into the towns and villages, not just the tourist attractions (though, you see those, too!). A completely different kind of vacation and experience. Fabulous"
Hungary & Slovakia: The Best of the Danube ​biking tour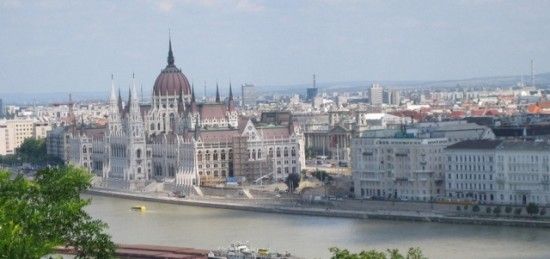 "An absolutely wonderful Trip"
Helpful Votes: 2
Reviewer: Mike from Colorado
"This was our first VBT tour, and it was excellent in every way. We chose this tour largely because of the schedule and availability, but couldn't have been happier. The most pleasant surprises were Bratislava (which we knew nothing about, and found to be a fascinating and charming city), Hedervary Castle, Esztergom, Szentendre, and especially Budapest (called by many the Paris of Eastern Europe, for good reason). The accommodations, activities and support were superb. Our tour companions were a wonderful group, who had a lot to do with our enjoyment of the trip. Not to be ignored, though, were our excellent tour guides, Csaba and Natalia, who were nothing short of wonderful. Knowledgeable, positive, great ambassadors for Hungary, and really enjoyable people to be with. Thanks, Csaba and Natalia!"
Slovenia, Austria & Italy​ biking tour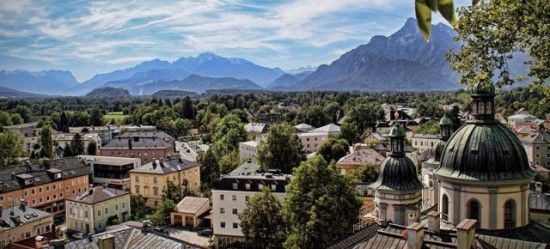 "Excellent variety of landscape, from alpine valleys, scenic lakes, forest and farming to top European cities."
Helpful Votes: 1
Reviewer: Steph from New Jersey
"This was my first VBT trip, and my first organized tour. I was always a do-it-myself traveler. VBT changed that. We were treated to an amazing experience. I met great people, had every detail of my trip perfectly planned and executed and had a beautiful riding experience. We traveled through three countries on well-maintained bike paths, through alpine meadows with scenery that was absolutely beautiful. The hotels were all beautiful in different ways, ranging from authentic, quaint to five star luxury. I would highly recommend this trip!! My experience was so positive I'm off with VBT again next week!"
These are just a few examples of the amazing vacations in Eastern and Central Europe that were found to be most helpful by our travelers. If you would like to reserve a vacation or speak with one of our Tour Consultants, please call 800-245-3868. They are available Monday-Friday from 8:30am to 6:30pm EST and Saturdays from 10:00am to 3:00pm EST.