Dick and Marcy T. are active travelers who organize tours for a group they call "Every Friggin Mile"—or EFM—which includes around 20 couples who have known each other since their college days at UC Berkeley. In the early 1990's, several group members went on a bike trip in Napa Valley together and began a yearly tradition.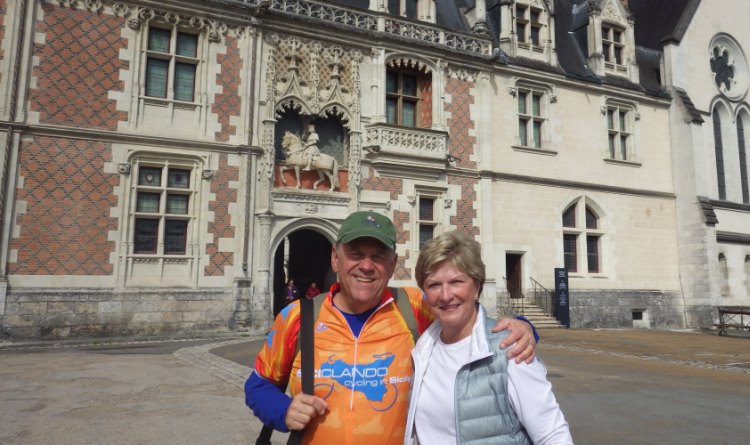 With over 10 VBT trips under their belt Dick says, "now that we are in our 70's, our biking styles have evolved from 'Moderate-Difficult' to 'Easy'! EFM stands for "Every Friggin' Mile," a goal we always aspire to but now achieve far less than 25 years ago…until e-bikes!" We had a chance to talk to Dick and learn about their travels over the last 2 decades and where they're off to next.
What about active travel appeals to you, and how did you hear about VBT?
We have enjoyed moderate activity for years, gravitating to biking as we "got older"! Friends introduced us to the concept of organized group cycling so we went on several trips and loved it. We received a VBT catalog in the mail and decided to try our first VBT vacation to the hill towns of Tuscany with another couple. We had a fantastic experience with our guide Claudio and the trip completely sold us on VBT.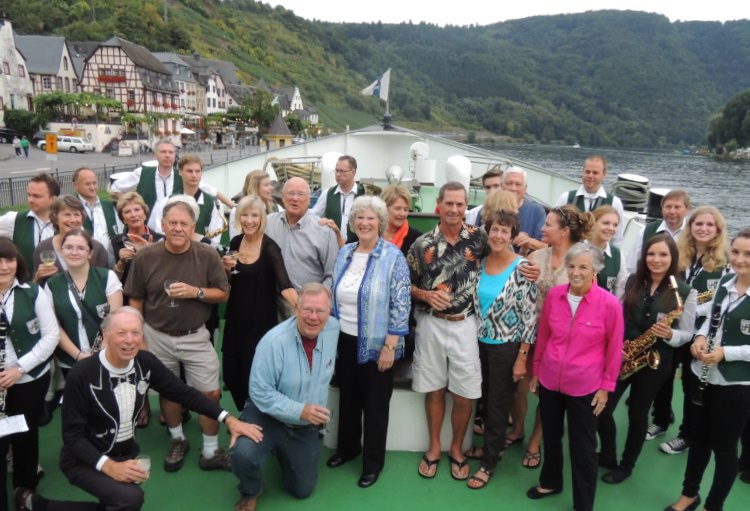 You've been to places like Italy, New Zealand, The Czech Republic, France and more with VBT. What has been your favorite vacation with us so far and why?
All of our trips with VBT have been fantastic, each with unique features and experiences. If we had to pick a favorite, it would probably be the Bike and Barge to the Heart of Europe along the Rhine and Mosel in 2013. We got to experience parts of three beautiful countries; and it was great to stay in one room the entire trip, having the entire boat to ourselves; one day a member of our group surprised his wife by bringing a German band aboard to celebrate her birthday!
I'll always cherish our fantastic trip leaders, captain and chef on that trip. They all became our good friends and the chef even came to the U.S. months later to cook for our reunion dinner! The recent Dolomites trip in 2017 would be a close second—wonderful Trip Leaders and magnificent scenery.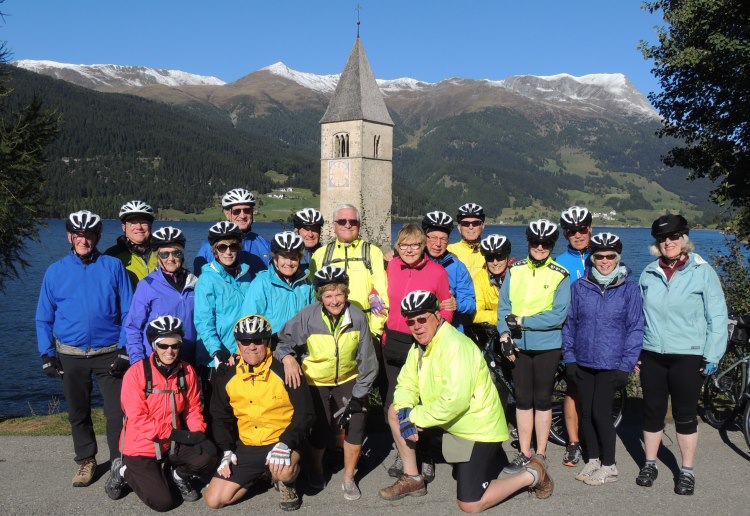 When did you start organizing groups to take VBT trips together? And how does our Group Travel Program enhance your VBT experience?
Our first "EFM" group trip with VBT was in 2006 to New Zealand and was an unforgettable adventure for all of us. Our Trip Leaders were great as always—they even taught us the finer points of rugby!—and were the prefect introduction to a very friendly country. Beyond a doubt, our favorite thing that differentiates VBT from many other group travel companies are their Trip Leaders. Using local leaders who convey their enthusiasm and love for their homeland just can't be beat.
The VBT Group Travel Program helps us coordinate all arrangements for everyone in our group, and their team does a fantastic job. It is a breeze for me to organize our trips. I simply put out the word to all in the group, get a consensus of where we want to go, then take signups on a first come basis until we reach 10 couples. Recent signups have filled in under 48 hours. VBT then does the rest! I also have lead 10 Boy Scout bike trips for 30-40 to Germany and believe me, it is MUCH more work for me! Another group benefit is the money reimbursement when we fill the group. We use all this money to pay for dinners and wine on the trip as well as using any leftover to finance our reunion dinner later on.
Cultural immersion is one of the main tenets of a VBT vacation. What is your most memorable "off-the-bike" experience from the tours you've taken?
Our favorite "off-the-bike" experience for us personally has to be our home stay during the New Zealand trip when we spent the night with a local sheep farmer overlooking a beautiful lake surrounded by tall mountains. Suddenly, a helicopter landed in their front yard – a typical neighbor "dropping in" for a visit! The pilot had just deposited a local couple on the top of the highest mountain where the young man was going to propose to his girlfriend (everyone in town knew this except for the bride-to-be!) Never bashful, my wife asked him if he might take us for a ride. Before we knew it, four of us joined him on an unforgettable flight around the lake, chasing sheep in the fields and seeing the land as never before. We returned to an outstanding meal, wonderful hosts, and a very comfortable night's sleep.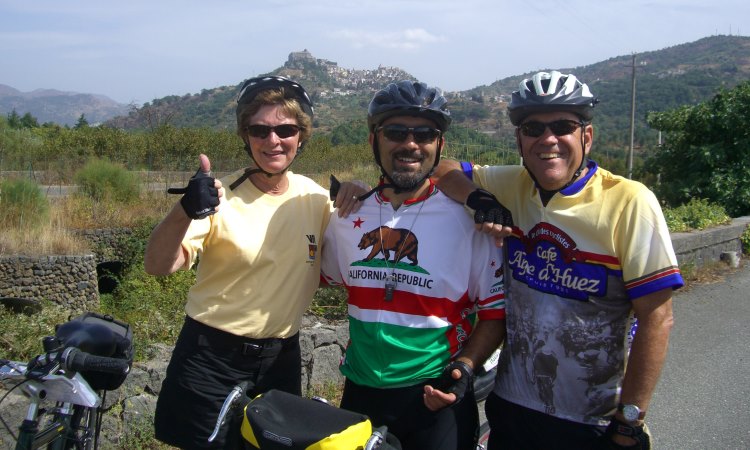 You've been on our Czech Republic, Germany & Austria and Heart of Europe Bike & Barge (which visits France, Luxembourg & Germany) tours and are going on our Slovenia, Austria & Italy biking vacation next year. What are you looking forward to most about another VBT trip that visits 3 different countries on one itinerary?
By visiting more than one country, we get the added benefit of experiencing several diverse cultures and seeing the nuances and subtle differences between neighboring countries. We are really looking forward to the Slovenia trip since none of us have ever been there, while adding the somewhat familiar cultures of Italy and Austria will only increase our experience and enjoyment. All this can only be enhanced by our enthusiastic, knowledgeable Trip Leaders, wonderful hotels and delicious food. Finally, having discovered e-bikes, every couple is looking forward to again striving to go "EFM"!
To learn more about our Group Travel Program click here. To request a full catalog with all of our vacations please click here.
If you would like to organize a group vacation with us, please call John Zelig, VBT Group Tour Manager at 800-245-3868, x3307.