We feel that the only way to fully experience a country that you're visiting is by cultural discovery, not through the window of a tour bus or with a large group. The best way to do that is to engage with locals and learn about their history, cuisine, crafts and even goods they produce like wine, cheese or olive oil. Because breaking the ice with a stranger in a foreign country—especially one with a language barrier—can be a bit intimidating; we always include visits with locals and our bilingual guides into our itineraries. Facilitated by our Trip Leaders, activities like cooking classes, guided walks with local experts, demonstration from local craftsmen, wine and olive oil tastings, and much more bring you closer to locals. To give you more of an idea of what to expect when you travel with us, we've compiled a list of some of our travelers' favorite cultural highlights on vacations that still availability on departures throughout the fall.
Cooking Class in Noto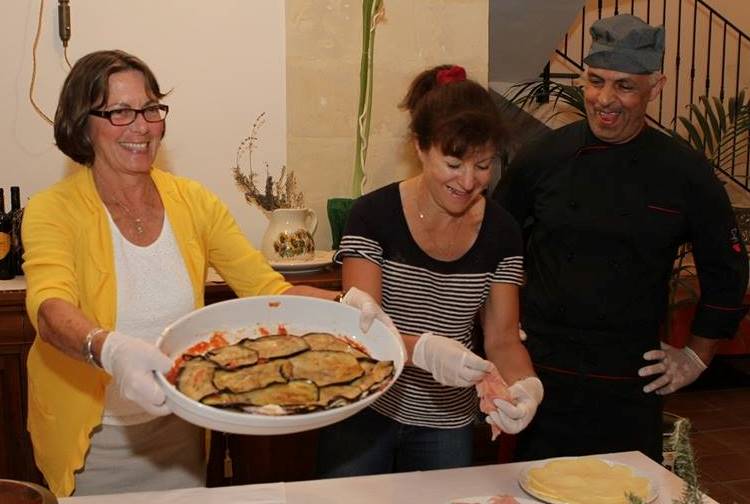 VBT travelers on our Sicily: Biking the Southern Coastal Villages tour will stay at the luxurious Kallikoros Hotel—awarded a Certificate of Excellence from Trip Advisor—for two nights in the town of Noto. After a great day of cycling—and an included visit to a chocolate making factory in Modica—we'll be treated to a cooking class in the hotel's kitchen. First, we'll walk the hotel grounds including the garden that produces the ingredients we'll use in making our traditional Sicilian dinner. Later, a local chef will teach us how to make delicious eggplant parmigiana and eggplant rolls. We'll also get to make our own dessert, cannolis that we can make our own by choosing different toppings like chocolate chips and pistachios. Afterwards we'll dine on our dishes with some local wine.
What our travelers say: "Food was amazing, always fresh local produce, fish, wines, and the best ricotta cheese I've ever tasted." – VBT Traveler from California
Play pétanque and enjoy homemade dessert with a local family outside of Beaune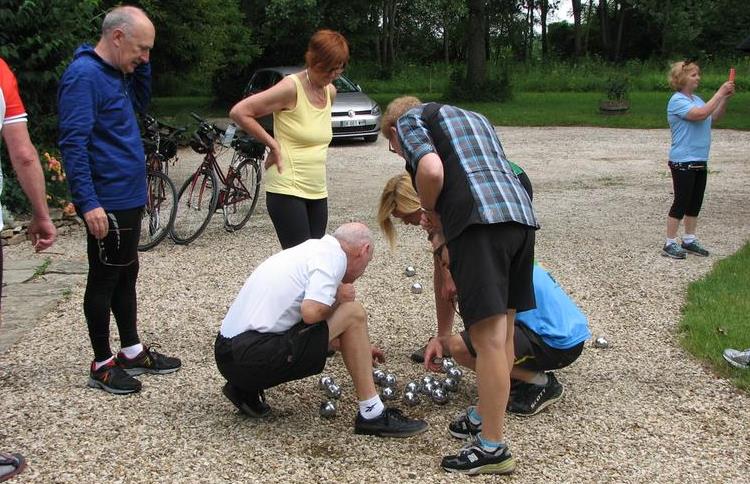 During this vacation through Burgundian wine country, we'll deviate from the wine roads for a day and ride through a lovely countryside full of dense forests and agricultural fields. Our destination is the historic home of the Lefils family. Once an on old mill, the family has restored the house into a beautiful country home that pays homage to its former life—the stream that powered the grist mill still runs under the Lefils' barn which is attached to the house. During our stay, we'll see pictures of their reconstruction effort, enjoy a home-cooked lunch with homemade dessert and also play a fun game called pétanque, which is very similar to its Italian counterpart, bocce. This home-hosted meal is a great time to ask Mr. Lefils all about life in the French countryside (he is fluent in English and loves sharing stories)near the village of Cussigny.
What our travelers say: "Our tour through Burgundy was a wonderful way to experience French culture while staying active and also making new friends in our bike group" – VBT Traveler from Ontario
Visit the Birthplace of America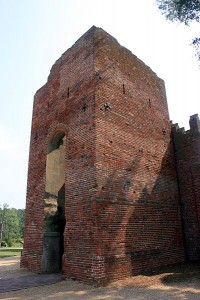 Travelers on our Colonial Virginia bike tour will get to visit the James Fort, the very cradle of English colonization of America. Founded in 1607 by the Virginia Company of England, the historic site still has many relics from its storied past. Thanks to a series of archeological digs in the mid-90s, visitors can now go to the actual location of the original fort site and see ruins of the church tower and building foundations. There's also a museum full of artifacts found on site where you can learn about the early settlers and how they endured huge hardships to ultimately sustain the town that would become Virginia's first capital.
What our travelers say: "This was our first experience with VBT and I must say it was fantastic. Not only were the rides easy, interesting, and beautiful -- but the experience of learning the history of the region was unsurpassed." – VBT Traveler from Arizona
Home Hosted Meal on Croatia: The Dalmatian Islands bike tour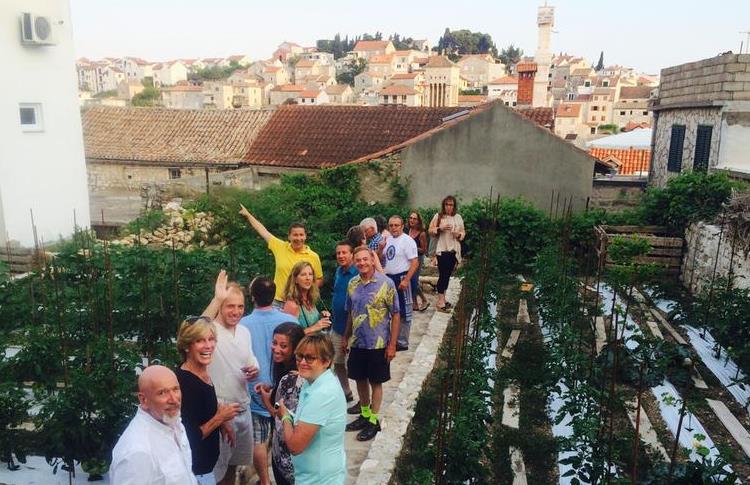 After a lovely day spent cycling on the gorgeous island of Brač—the largest of the Dalmatians—we'll head to a local family's house in the town of Postira. Just prior to dinner, we'll have a short introduction to the Croatian language from our Trip Leaders and this home-hosted meal is a perfect chance to test out some Croatian exchanges. We'll gather for a simple but authentic Croatian dinner complete with appetizers, locally inspired entrées and dessert! Recently, travel host Kelley Ferro documented this meal during her trip to Croatia with VBT. You can see the video footage here.
What our travelers say: "One of the most important things for me was meeting Croatians, visiting their homes, having a chance to eat excellent Croatian food and enjoying their company." – VBT Traveler from Vermont
Meeting the Cuyuni Community on Peru: Machu Picchu & the Sacred Valley walking tour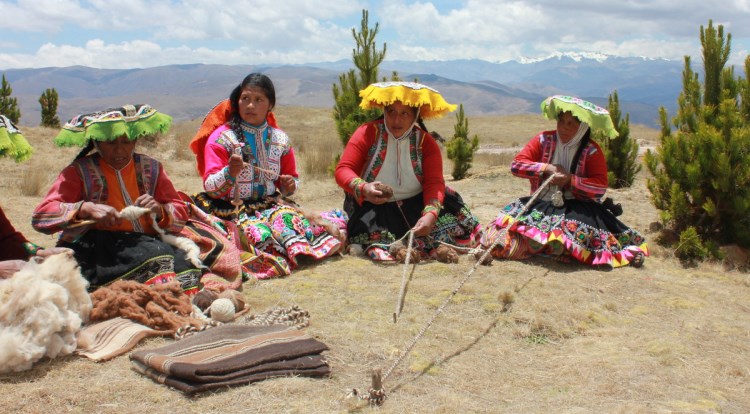 On the first day of our tour during our morning walk, each VBT group spends time with a local indigenous group, the Cuyuni, and learns about their agricultural techniques, religious traditions and textile production. During our visit, we'll walk along farming paths and see how they grow their food—particularly the many varieties of potatoes—observe Cuyuni craftswomen making clothing and scarves, listen to them sing and play their homemade drums and pan pipes, and even participate in a religious ceremony.
What our travelers say: "The day spent hiking with the Cuyuni Community was awesome and it was really interesting to meet a community so untouched by modern civilization and still possessing skills passed on for generations such as dyeing and weaving their own clothing." – VBT Traveler from Washington
To learn more about how VBT brings you closer to local cultures, click here. To request a free VBT catalog and learn more about any of VBT's other exciting destinations throughout the world, click here. If you would like to reserve a vacation or speak with one of our Tour Consultants, please call 800-245-3868. They are available Monday-Friday from 8:30am to 6:30pm EST and Saturday from 10:00am – 3:00pm.