Shake Hands with the World™
Cultural immersion is at the heart of every VBT vacation
Fortified by a breakfast that includes fresh local cheese, you bike through the peaceful countryside of Burgundy to the charming village of Cussigney, where a local family welcomes you for a game of pétanque followed by a picnic lunch, with homemade dessert prepared by your hosts. After another pastoral ride, you sample regional vintages at a private tasting in a local wine cellar, savoring the distinctive terroir in each bottle. This is the way VBT designs moments of discovery—they spring from cultural immersion with the local people, their vibrant history, and their living heritage.
Exercise your body—and your mind
While you're pedaling or walking on your active vacation, your mind is getting stretched, too. There's stimulating history to ponder, fascinating people to meet, and new approaches to life to consider. You'll stop to explore, meet our friends and neighbors, and learn firsthand about the rich cultural heritage of your host country in its homes, workplaces, farms, and schools. For a fine introduction, see our video, The VBT Experience
"This vacation was so much about meeting the lovely Polish people and learning more about their culture. These are warm, sweet, and amazingly resilient people. Everywhere we went we were met with big smiles and a warm welcome. Our guides, Asia and Bibi, simply could not have been better. I just enjoyed every minute of this great trip!"  VBT Traveler—Poland: Cycling Through the Old World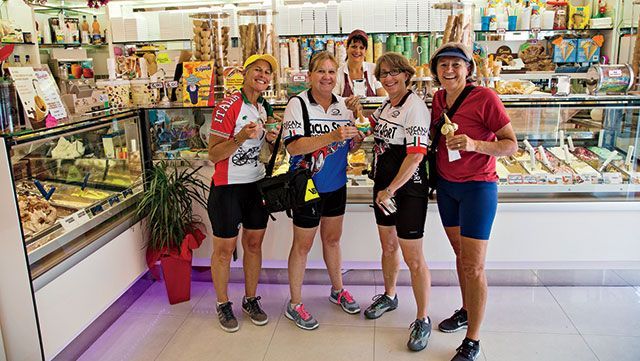 New ways of seeing
No visit to Hanoi is complete without a visit to the city's bustling outdoor food markets, and most travel companies will take you there. But with VBT you'll encounter the markets and their haggling vendors in the company of a professional local chef, whose observations and behavior will illuminate "the story behind the story" at the marketplace. On each VBT vacation, when your sightseeing includes iconic locations, you'll experience them in ways that reveal the true pulse of daily life.
"Italy is wonderful. To experience it away from the typical tourist format, VBT is the way to go. Local and very well-trained guides, and attention to details and safety, allow you to have a true immersion experience. I cannot think of traveling any other way or with any other company. I have already signed up for my next trip."  VBT Traveler—The Tuscan Coast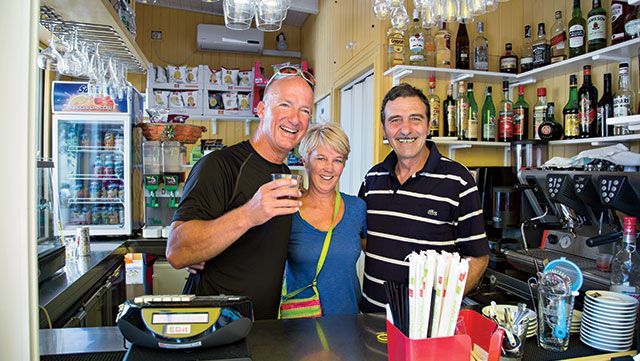 Warm encounters with local people
Rise early in Siena to begin the day as the locals do, with a delicious, hot cappuccino at a sidewalk café. After an invigorating bike ride along the coast of County Clare, delight in a live performance of Irish folk tunes by local musicians at a pub. Amid the Spanish countryside, pause at a casa de campo for a picnic lunch made from fresh ingredients picked from the garden of your host, Balbino. Every VBT vacation features lively engagement with local people in authentic settings.
"History came alive for me in Andalusia—the Moorish architecture, the Roman ruins, and the Christian churches. We were introduced to the country by two wonderful Trip Leaders, as well as by warm and welcoming people in their homes who prepared fantastic meals. The inns we stayed in were historic as well as comfortable."  VBT Traveler—Spain: Under the Andalusian Sky
The inside track with your VBT Trip Leaders
Traveling closely with natives of your destination makes all the difference in the world. There's no one better to recommend the best places to shop for leatherwear in Cordoba, where to sit down to a traditional Maine lobster dinner, or how to haggle for the best bargains at outdoor markets all over the world. Your Trip Leaders are sensitive to the rhythm of daily life, well versed in local customs, and adept at making history come alive.
"What really made the trip worthwhile was the chance to share with our native Trip Leaders their love for their homeland. Whether it was the luncheon picnic feast they prepared for us under the shadow of the Pont du Gard, the exquisite dinner at the home of one of their friends, or the unflagging cheerfulness with which they attended to our every need, they managed to make us all feel that it was they and not we who were privileged to be sharing the experience."  VBT Traveler—Provence: The Alpilles
Wonder what a VBT active vacation is really like? Click HERE for a short video.