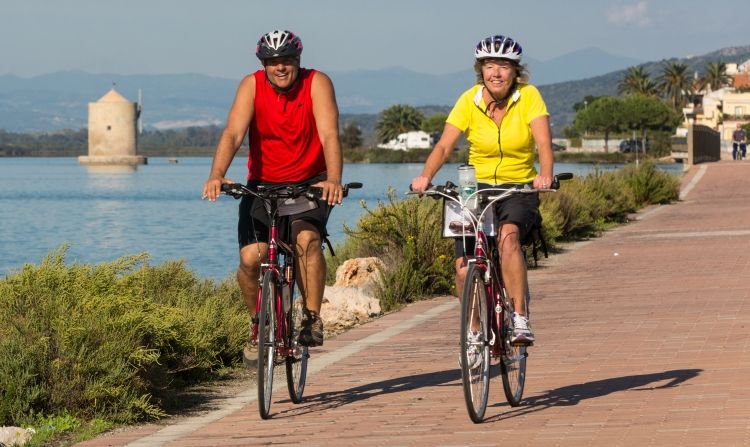 Italy is one of the most diverse countries in the world. Throughout history, varying Italian provinces have developed and responded to their own, unique location, resulting in vast regional subtleties from one location to the next. As travelers, we're driven to explore the scenery, indulge in the food and immerse ourselves in the warm, exciting cultures of Italy. Below we've outlined three of our favorite regions to discover, again and again.
Tuscany
This is the Italy that you've read about, that you've seen in magazines, that you've longed to visit since you began traveling. With vineyards perched atop billowing hills, cypress lined country lanes, fortified Etruscan ruins and just about all the mouthwatering cuisine you can eat, Tuscany rewards its visitors well. Tuscany is also our most popular destination, and with five distinct itineraries in the region, we know you'll be able to find your dream Tuscan Vacation with us.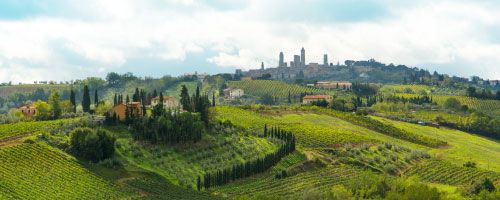 Explore the Maremma region and the Isola del Giglio of Toscana on our Tuscany by the Sea bikingvacation. Make your way from Florence to Rome along the Costa degli Etruschi on our Tuscan Coast biking tour. Or, more avid cyclists who are up for a challenge will love our Tuscan Hill Towns by Bike vacation. Is walking more your speed? We've got you covered on our Italy: The Quiet Pathways of Tuscany vacation that visits the Chianti region and historic cities like Siena and Pienza.
"Riding along the Tuscan coast has long been a "Bucket List" item for me. It wouldn't have been possible without VBT, which set up one of the most well-run tours I've ever done. I appreciate the attention to quality, the various outside activities offered and I can't say enough about our tour guides. I left Italy smiling from the experience and sad that I was saying good-bye to new friends. I will return to VBT without a doubt!" -Jose M., Tuscany by the Sea
Northern Italy
Drawing on the influences of its Austrian and Swiss neighbors, Northern Italy features a variety of breathtaking landscapes as well as a unique blend of heritages. High above sea level, Italy's Dolomite Mountain region offers up a Nordic twist on typical Italian culture, featuring a heartier culinary tradition, crisp green meadows and unforgettable mountain vistas. On our Italy: Cycling the Dolomite Valleys vacation, we ride along easy and scenic bike paths in some of the most majestic valleys we've ever seen.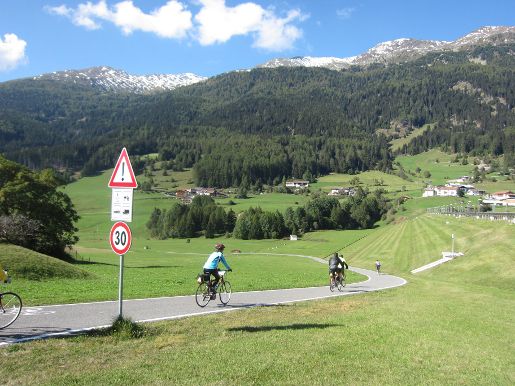 Just southeast of the towering Dolomites lies a fertile region in the foothills of the Veneto region which is teeming with beautiful waterways and fascinating history. Travelers on our Lake Garda to Venice: Cycling Italy's Veneto will ride along the palm-lined shores of Lake Garda and past elegant villas that dot the dreamy Berici Hills.
"I was able to practice my Italian with the locals, ride through numerous towns and watch their daily routines unfold. It was so much more experiential to travel this way. I felt more connected to the memories I made." -Jennifer S., Italy: Cycling the Dolomite Valleys
Italy's Splendid South
Slow down and explore the less-traveled South of Italy. Take some time to taste authentic Neapolitan pizza, sample exotic seafood and unwind over a robust glass of Primitivo. The region's charm is thoroughly evident in its delectable cuisine and its rich vintner's tradition. With an incredible view of the Mediterranean at almost every corner, our Amalfi Coast & Capri vacation rewards travelers with some of the best walking trails in Europe. Extending to the southernmost tip of the Apennine Peninsula, our Puglia: Italy's Undiscovered Coast is perhaps Italy's remaining unturned stone. And its landscape, dotted with fortified villages, iconic trulli houses, and sprawling masserie is sure to captivate your imagination and spirit.
If you care to venture a bit further south, the island of Sicily offers an entirely different Italian experience. Just off Italy's southwest coast, the Mediterranean island boasts vestiges left behind from ancient Greek, Roman and Arab civilizations. On VBT's Sicily: Biking the Southern Coastal Villages tour, we'll bike our way along the coast, exploring the distinct culture that Sicily treats its visitors to.
"While I have lived in Italy and traveled quite extensively, Puglia was unknown to me. It is a gem, and all the more wonderful to discover it at a slow pace."- Mary D., Puglia: Italy's Undiscovered Coast
To read more about our Italian vacations please click here. To request a VBT catalog and learn more about any of our other exciting biking and walking destinations throughout the world, please click here. If you would like to reserve a vacation or speak with one of our Tour Consultants, please call 800-245-3868. They are available Monday-Friday from 8:30am to 6:30pm EST and Saturdays from 10:00am to 3:00pm EST.