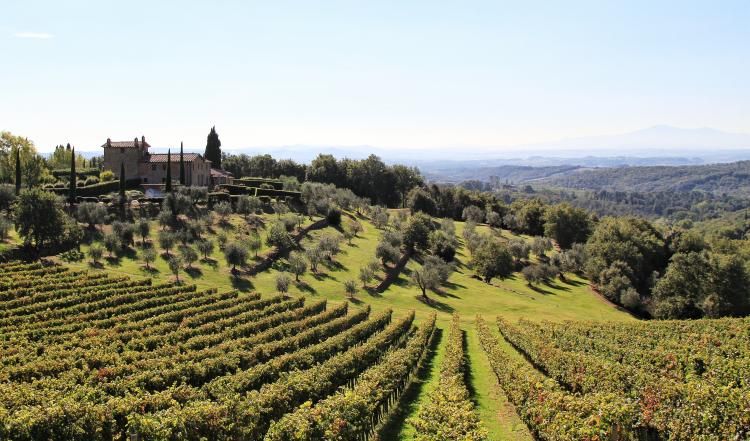 Some of the most picturesque walking routes in Tuscany are located in the rolling hills of the Chianti wine region and nearby medieval cities like Siena and Pienza. As you walk, you'll pass sprawling vineyards and medieval cityscapes as you make your way through the beautiful countryside. During our Italy: The Quiet Pathways of Tuscany​ walking vacation, travelers will enjoy spending three days absorbing the local culture and history of the area's largest city, Siena—whose historic downtown is a UNESCO World Heritage Site that doubles as the venue for one of the world's most famous horse races, the Palio.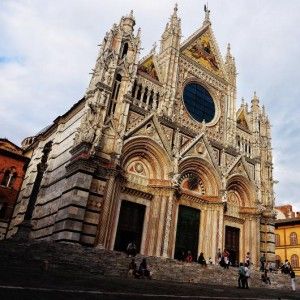 Siena embodies medieval charm like no other city in Tuscany. Its early inhabitants indulged in their rivalry with Florence right into the area of urban planning. Throughout Siena's history, they preserved their city's Gothic appearance, which was mostly developed between the 12th and 15th centuries. During this period, Sienese painters like Duccio, the Lorenzetti brothers and Simone Martini influenced the course of Italian and, more broadly, European art. Architecturally, the whole city is built around one of Europe's greatest medieval squares, the Piazza del Campo, which was created as a work of art that blends into the surrounding landscape. VBT travelers will attend a presentation about the Italian Renaissance, the history of Siena and of the Palio by a local art historian during our stay in Siena.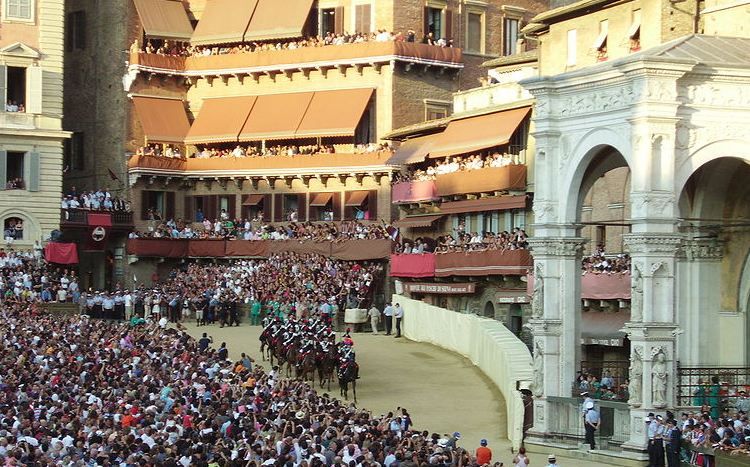 The Palio horse race, which has taken place twice a year since 1656, is held right in the middle of the Piazza del Campo. As the spectators gather in the center of the square, riders representing their home contrade—district—race around the enlivened crowd. There are historic alliances and rivalries between contrades, and epic street celebrations lead up to and surround the races. VBT travelers are likely to see some of the festivities and decorations surrounding this famous local event during the June 20th departure of the Tuscan Hill Towns tour.
Siena is also the starting point for one of the tour's loveliest walks during which you'll explore the Chianti wine region when we visit San Guzme, one of the oldest and best-preserved castle-villages in the area. From here, our walking a loop leads us to the beautiful manicured grounds of Villa Arceno, the famous Castello di Brolio, and onward to San Felice, a charming village founded in the eighth century—where we'll be rewarded with a tour and tasting at a nearby winery.
These are just some examples of the experiences you'll have on our Italy: The Quiet Pathways of Tuscany​ ​tour. To learn more about our Italian vacations, please click here. If you would like to reserve a vacation or speak with one of our Tour Consultants, please call 800-245-3868. They are available Monday-Friday from 8:30am to 6:30pm EST and Saturdays from 10:00am to 3:00pm EST.