Discover the United States
Sometimes the greatest treasures are close to home. VBT's bicycle tours in the USA reveal remarkable natural beauty and rich history from coast to coast.
Blazing maples and rolling fields surround quaint New England inns where revolutionaries dreamed up a nation. Ochre canyons glow in the desert sunlight and redwoods reach for the sky as the Pacific surf crashes below. Southern towns drip with Spanish moss and salty waves crash into sweeping sand dunes on old Cape Cod. Emerald-green battlefields recall the grand drama of the Civil War and willows whisper on South Carolina's antebellum plantations. Farther south, waving palms and soft-sand beaches line historic Florida enclaves. To the west, Napa Valley vineyards provide stunning backdrops to breathtaking sunsets.
New York, Los Angeles, Chicago, Boston, Miami—the cities of this great country each have their own culture, cuisine, and vibe. Sip coffee in Seattle, take in a show in Austin, or stay out late in the French Quarter of New Orleans. You could spend a lifetime on urban exploration here and still not see it all.
And don't forget about our stunning National Parks. Car-free carriage roads make cycling a pleasure in Acadia National Park, where maple and pine forests meet the Atlantic at rocky shorelines. Well-trod footpaths in the heart of Yellowstone National Park lead to spectacular Old Faithful and the sprawling Geyser Basin. These wild lands showcase the best of American beauty.

Country Highlights
Peer up at the mighty saguaro cactus in Saguaro National Park.
Cycle through carefree beach culture along the Pacific Coast.
Watch Mother Nature show off at the geyser at Old Faithful.
Savor New England's fresh Atlantic seafood in a Maine fishing village
Roll through centuries of history along the Natchez Trace Parkway.

National Parks
When Congress established Yellowstone in 1872, they kicked off a worldwide national park movement that has resulted in countless acres of protected land around the world. Today, the United States has 60 national parks in 28 states and two territories. How many will you visit?

Art
Andy Warhol's vibrant pop art, Georgia O'Keeffe's flowers and skyscrapers, Jackson Pollock's innovative abstractions, the provocative social commentary of Jean-Michel Basquiat… American art covers a spectrum of styles and experiences. Whether you're taking in the greats at MoMA or visiting a local gallery in a small town, you'll find endless opportunities to experience it.

Music
Make a pilgrimage to the dairy farm in the Catskills where the original Woodstock took place, travel to Graceland in Memphis, visit the Rock & Roll Hall of Fame in Cleveland, take in a show at Red Rocks or attend an open mic night at The Bluebird Cafe in Nashville—there are music experiences to suit every taste in the country that invented styles from bluegrass to the blues.
Our Trip Leaders Make The Difference
Local Leader.
Partner in Discovery.
New Friend.
Your VBT Trip Leaders are passionate about travel and devoted to sharing new discoveries with you. Each is a multi-lingual resident of your destination who intimately knows the history, cultural heritage, and traditions of your surroundings.
Your Trip Leaders also bring insiders' knowledge of the best places to explore, dine, and shop—along with insight into local customs and lifestyles to help you make the most of your cultural experience. With keen organizational skills, a splendid sense of humor, and a talent for making you and your fellow travelers thrive within your group dynamic, your VBT Trip Leaders will be invaluable resources—and treasured friends!
Jim
The pictures you see of the desert do no justice to the real thing, come to be amazed!
A five-plus-year veteran of VBT, Jim was born and raised in Tucson and loves to introduce travelers to the Sonoran Desert and the diverse habitats and wildlife of the region.
Anne
Introducing guests to Maine's salt-of-the-earth, hearty natives and their way of life is so rewarding as a trip leader. To watch the dynamics between traveler and local is an enriching experience.
Anne has lead VBT adventures in Maine for more than 15 years. Born and raised in Maine on a dairy farm, she has a deep appreciation for Maine's culture, beauty, and people.
Jeff
Join us to cycle among picture-perfect vineyards, past the sandy beaches and rocky coves of the coast, and through serene, majestic redwood groves.
A native Californian, Jeff has spent much of his adult life cycling the California Wine Country. He even had his wedding in a redwood grove in the heart of wine country!
Jeff
Acadia National Park is one of the most spectacular places anyone could experience. The accommodations we stay in are top notch and the lobster is known worldwide!
Jeff lives in Maine and is married to a native Mainer (and fellow VBT leader!). He loves to encourage travelers to embrace the joys of cycling while introducing them to the stunning scenery of Acadia.
Danny
Come visit Maine with VBT and discover the way life should be!
Danny has been a VBT Leader for over five years. As a native Mainer, he loves to introduce guests to the native lobster, blueberries, and fiddleheads of his home state and show them around the scenic, rugged coast.
Top 10 Vistas to See on a VBT Tour in North America
March 24, 2018
From cactus-laden deserts to serene coastlines and towering mountain peaks, North America boasts a plethora of diverse landscapes and mesmerizing natural wonders. With 14 active vacations throughout the United States...
Continue Reading
Highlights of VBT's Coastal U.S. Bicycling Vacations
September 16, 2017
One of the perks of living in a country as large and diverse—both culturally and geographically—is being able to take a world-class vacation without bringing your passport or taking a...
Continue Reading
Top 5 Bike Vacations to Take in the Fall
June 16, 2016
Perhaps our favorite time of the year to travel is the fall, which may be surprising. Of course, summer is teeming with warm sunny days, but it's also the busiest...
Continue Reading
Our experience on the VBT Pure Acadia trip was outstanding! The trip leaders were seasoned, safety conscious, and serious about providing a great vacation for us. Very well organized and spectacular scenery. I wish I could do it again next week!
Maine Coast: Purely Acadia
This trip's activities were perfectly balanced. In addition to the daily biking, there were historic tours, kayaking, and down time. The leaders anticipated my needs before I even knew what I needed! They were great company too. The bike routes were planned thoughtfully with plenty of options to bike more or less. This part of Florida is enchanting, and I learned a lot of it's fascinating history - one I never knew.
How do you write a review saying your trip was perfection and make it sound plausible? Wine country was my first VBT, joining 5 friends for what was to become a fabulous week. Meeting13 new people who were all wild and crazy was a plus! But having to great ride leaders, Jonathan and Dan who were great domestiques added to the fun! I am sure that having great weather and just a "few" bottles of good Californian wine polished off what I would say was an A+ week. Thanks to everyone for making the week one to be remembered!
California Wine Country & the Pacific Coast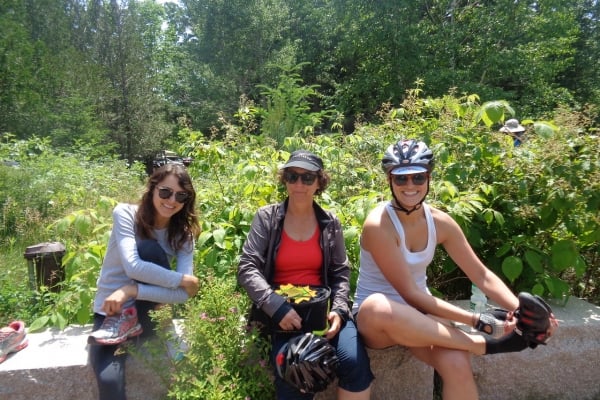 Maine Coast: Purely Acadia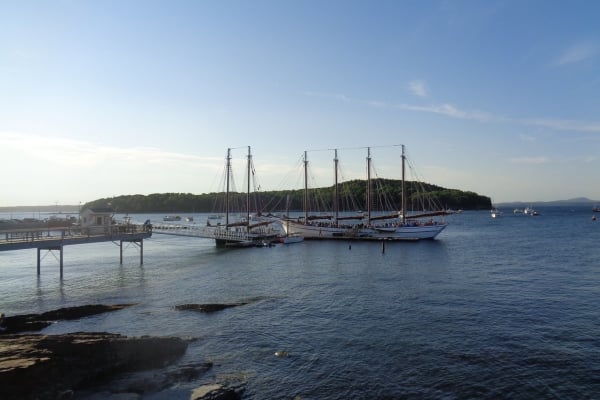 Maine Coast: Purely Acadia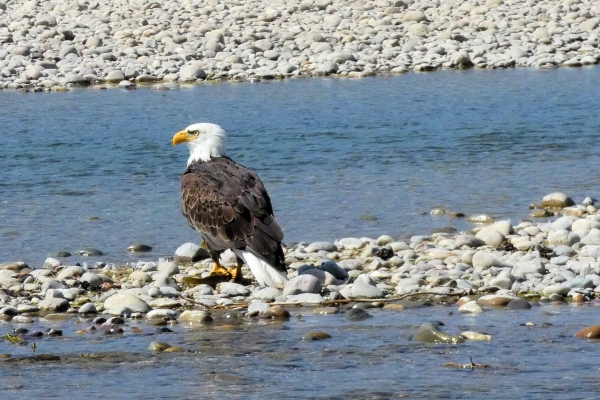 Yellowstone & Grand Teton: Walking America's First National Park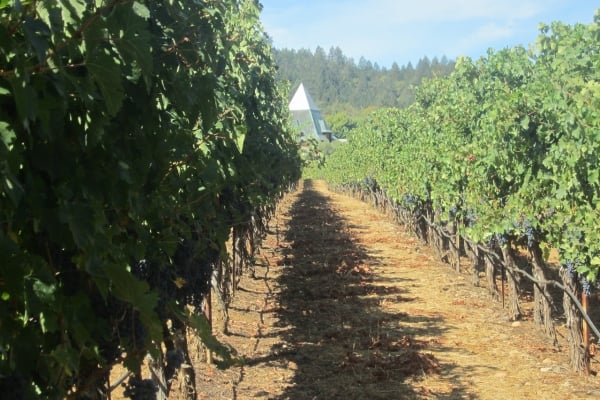 California Wine Country & the Coast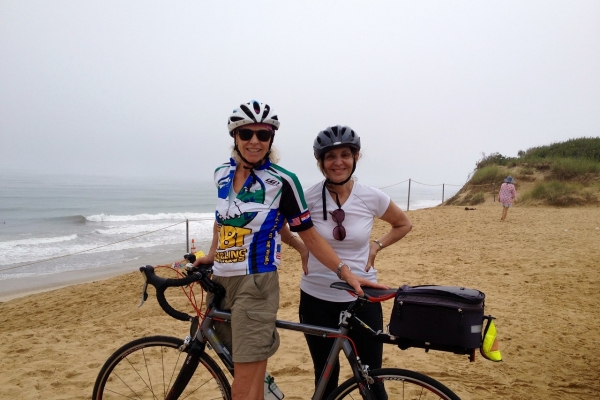 Cape Cod & Martha's Vineyard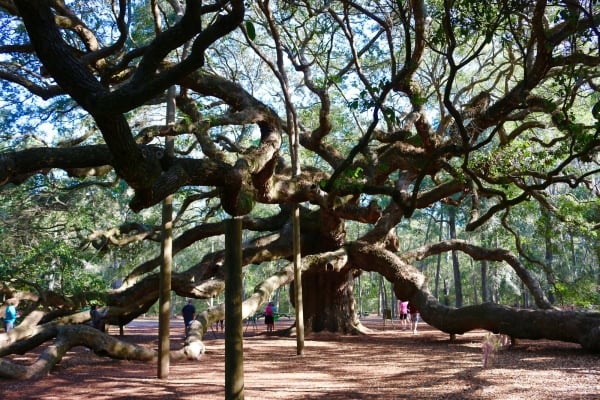 Charleston to Savannah: A Southern Reel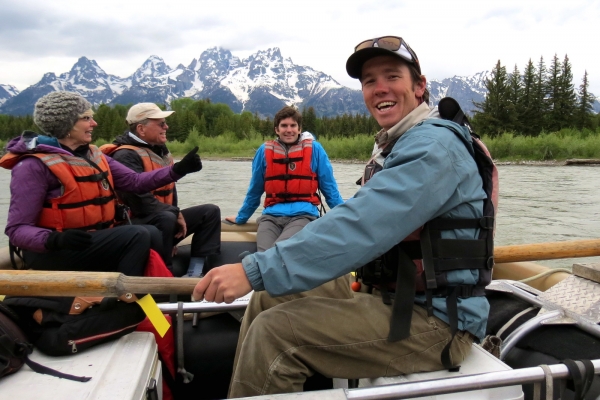 Yellowstone & Grand Teton: Walking America's First National Park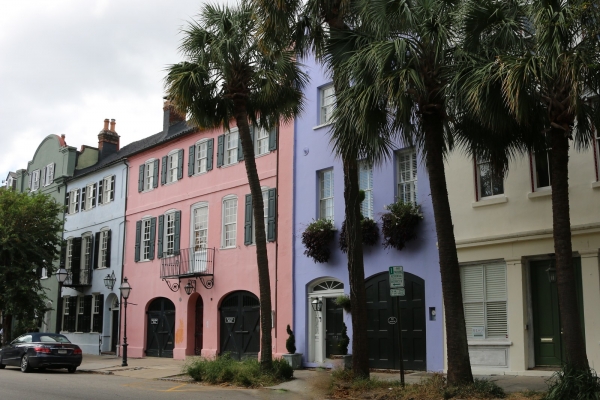 Charleston to Savannah: A Southern Reel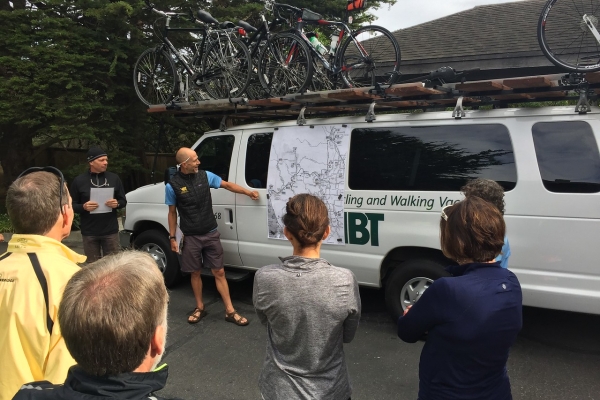 California Wine Country & the Coast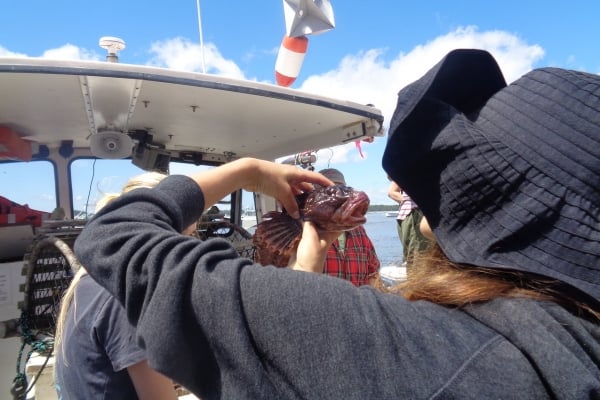 Charleston to Savannah: A Southern Reel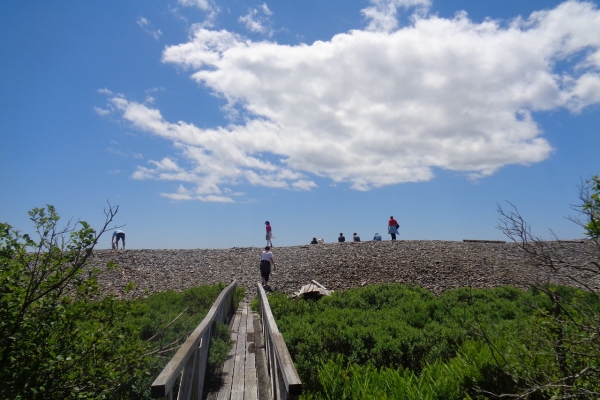 Maine Coast: Purely Acadia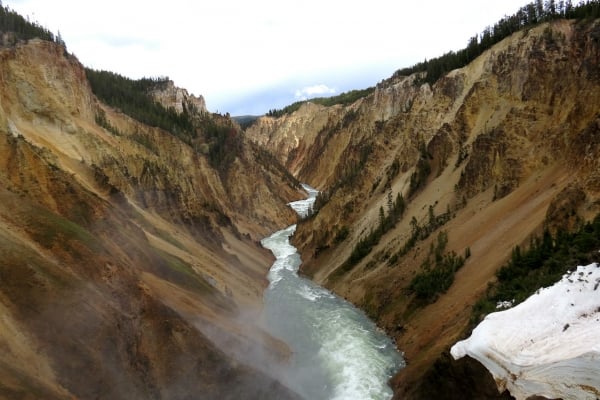 Yellowstone & Grand Teton: Walking America's First National Park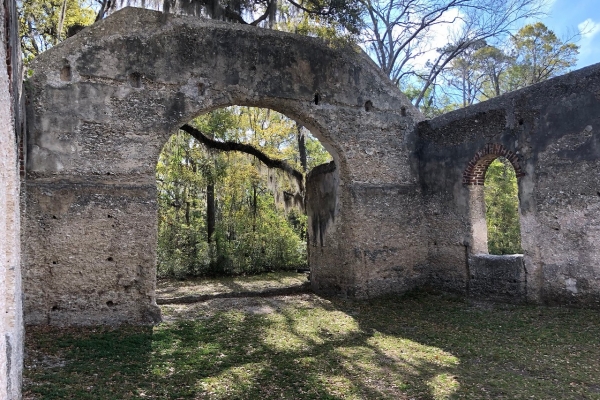 Charleston to Savannah: A Southern Reel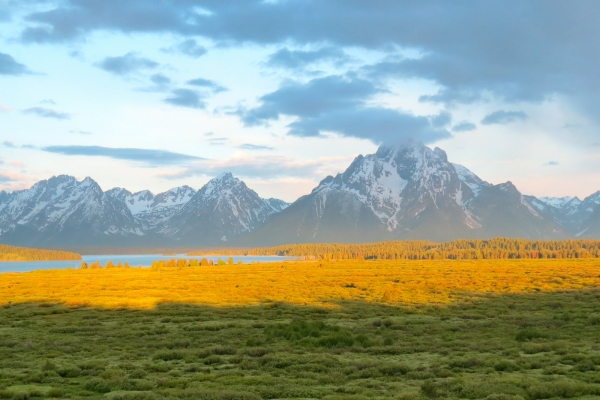 Yellowstone & Grand Teton: Walking America's First National Park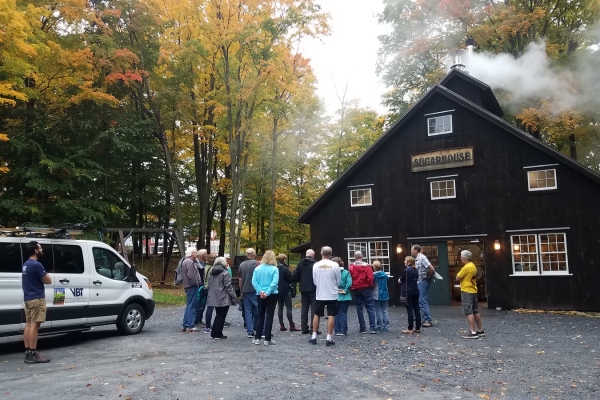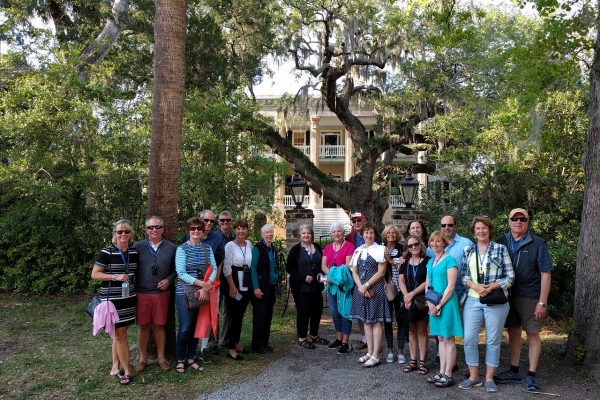 Charleston to Savannah: A Southern Reel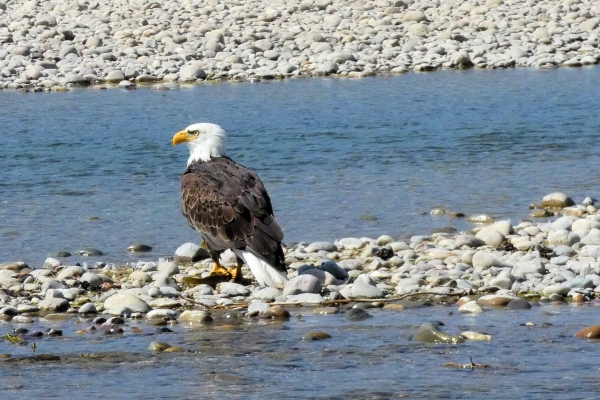 Yellowstone & Grand Teton: Walking America's First National Park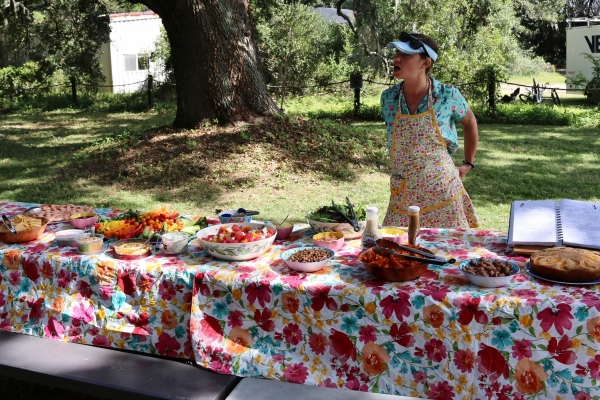 Charleston to Savannah: A Southern Reel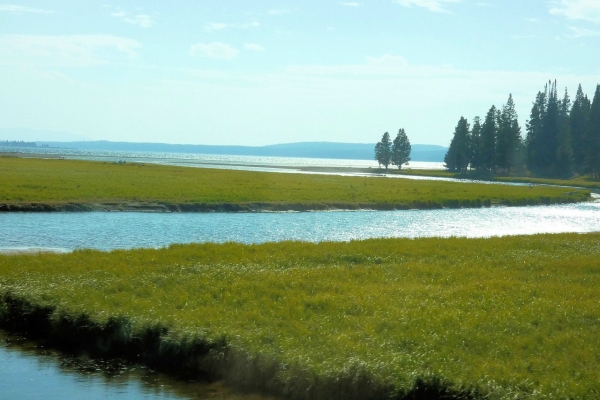 Yellowstone & Grand Teton: Walking America's First National Park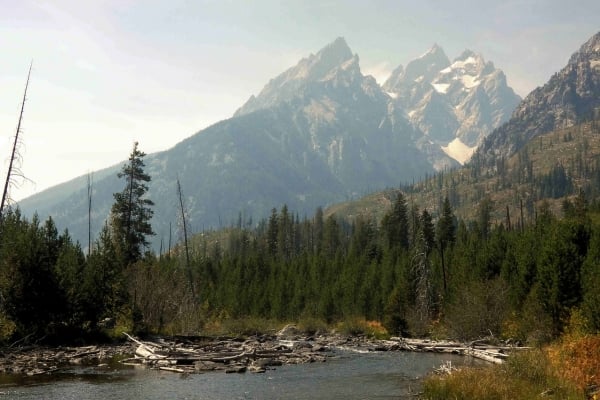 Yellowstone & Grand Teton: Walking America's First National Park
Request a
Free Catalog
Find Your next vacation with Over 200 Pages of tour information
Get Yours Today
Talk to a VBT
Tour Consultant
(800) 245-3868
Mon – Fri 8:30 a.m. – 6:30 p.m. ET
Talk to an Expert
Book Online
Reserve Instantly
Find your perfect tour and reserve a spot with our easy online booking.
Find A Tour
Be the First to Get News & Special Offers