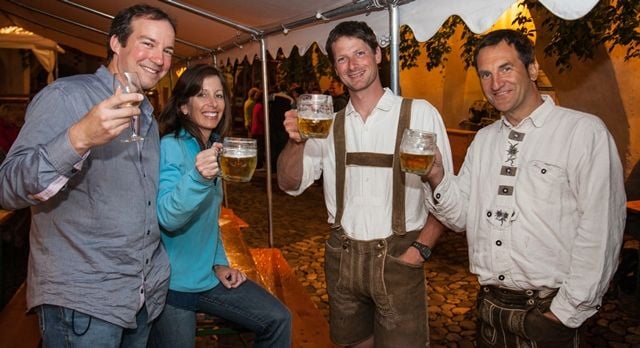 While many of VBT's European vacations in Italy, France and Portugal visit world-class wine regions, we also have many tours throughout Germany, Belgium and the Czech Republic that give our travelers a chance to taste a variety of authentic, renowned beers from Europe. European beers tend to differ from the easy-drinking lagers, hoppy pale ales or fruit-tinged beer varieties that dominate the US market. There is a deeply rooted history of beer in Europe that tends to focus on traditional brewing styles that use wheat, barley and malt as key ingredients, especially in Germany—Bavaria in particular—Belgium and the Czech Republic.
Travelers on our The Czech Republic, Germany & Austria biking vacation will have the chance to sample pilsners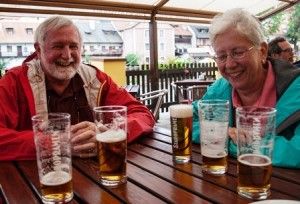 during visits to local restaurants or our featured home-hosted meal. If you opt for the trip's pre-extension in Prague, you'll have plenty of opportunities to try pilsners from breweries all around the Czech Republic. This tour also includes a walk across the border—yes, you read that right— into Germany at Nove Udoli. This unique border crossing was closed in 1945 but reopened some time ago for pedestrians and bicycles only. Once we cross, we'll stop at a Bavarian tavern for a typical lunch, prepared by the owner-family.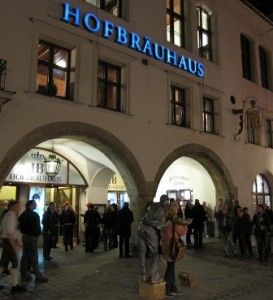 If you want to experience German beer at its best, be sure to take our trip extension to the Bavarian capital Munich—offered on both our Heart of Europe Bike & Barge and Lake Constance: Germany, Austria & Switzerland vacations —which is best known for Oktoberfest and the Hofbräuhaus. Although the Oktoberfest Fair only occurs for a 16-day span at the end of September into early October, you'll always be able to lift a stein at the world-famous Hofbräuhaus, Munich's largest and most famous drinking hall, where it's Oktoberfest all year long. There is no better known beer hall in the world than this state-owned institution with seating for an astonishing 4,500 people. When visiting, you'll be able to try any number of styles like weißbier, hefeweizen, lagers or bocks.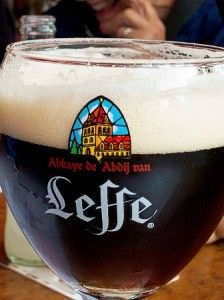 If Belgian beer delights your taste buds, you can taste some on our Holland and Belgium: Bike and Barge vacation. Although Belgian beer can range in styles from lambics to sour ales to pale lagers, the country is best known for its Trappist and Abbey style beers. Both of these kinds have been brewed in monasteries for centuries and the monks follow a strict method of brewing to ensure their authenticity. While on tour with VBT we'll bring these beers right to you with an evening of beer tasting right onboard your barge.
To read more about our vacations in Germany, Belgium and the Czech Republic, please click here. If you would like to reserve a vacation or speak with one of our Tour Consultants, please call 800-245-3868. They are available Monday-Friday from 8:30am to 6:30pm EST.