Recently we were flipping through the pages of National Geographic Traveler and noticed that quite a few destinations on their "Europe's Rising Stars" can be visited on a VBT vacation. If you are searching for some inspiration on where to travel next, check out some of these cities that you may not have been to…..yet.
Bordeaux, France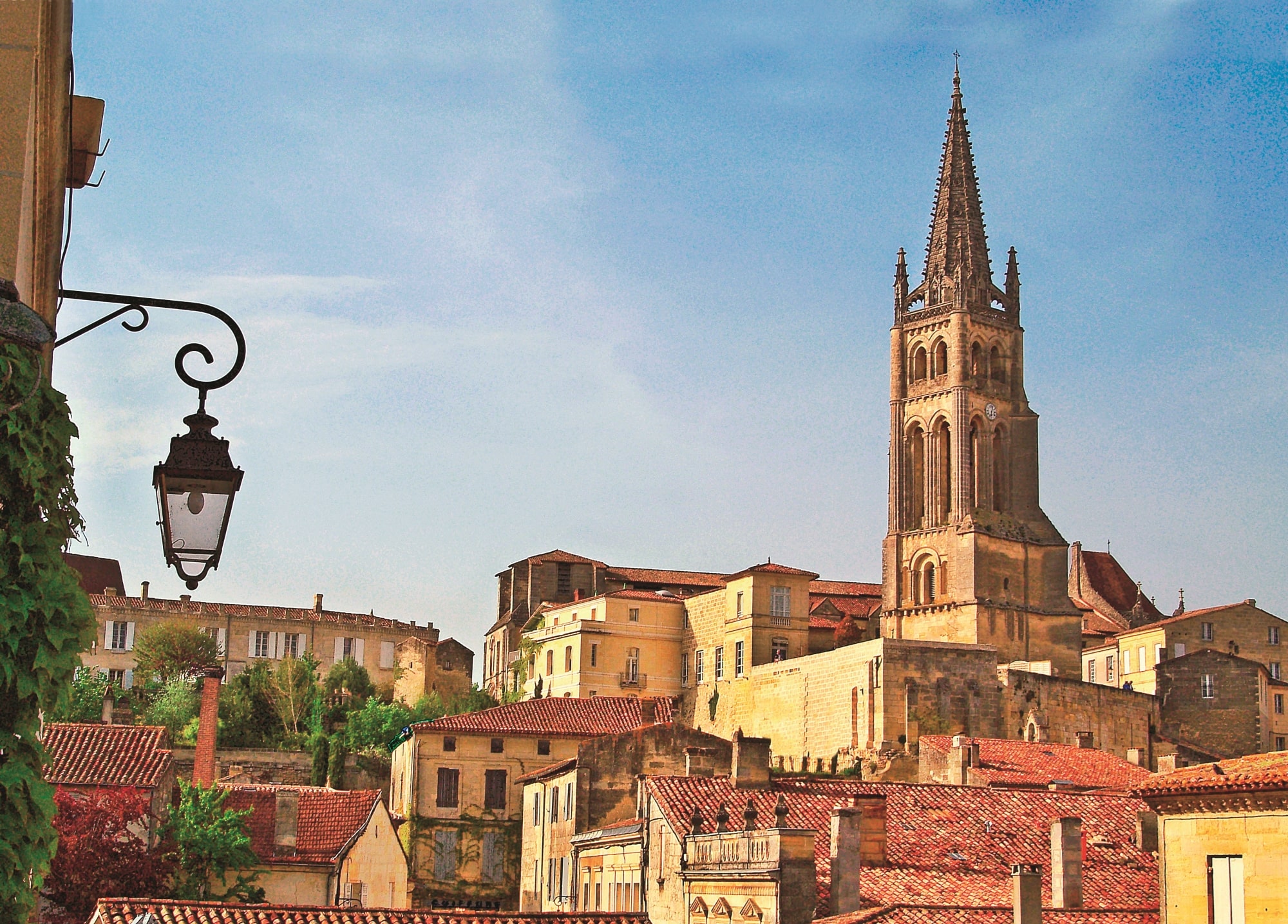 Famous the world over for the wines of the surrounding countryside, Bordeaux is a vibrant city on the banks of the Garonne River. The historic center is on the UNESCO World Heritage List as "an outstanding urban and architectural ensemble" of the 18th century. Bordeaux has a long history dating back some 30,000 years, but the 18th century was its golden age. Many of its downtown buildings—about 5,000, including those on the quays—are from this period. Victor Hugo found the town so beautiful he once said, "Take Versailles, add Antwerp, and you have Bordeaux." Baron Haussmann, a long-time prefect of Bordeaux, used the city's massive 18th-century rebuilding as a model when he was asked by Emperor Napoleon III to transform a then quasi-medieval Paris into a "modern" capital that would make France proud.
When to go: The biennial Bordeaux Wine Festival takes place from June 23-26 in 2016. Harvest season in Bordeaux is also a festive time throughout September.
VBT travelers on our Bicycling Bordeaux & the River Dordogne will finish their tour in the city of Bordeaux and may opt for a 2-day post-trip extension to explore more of Bordeaux independently
Antwerp, Belgium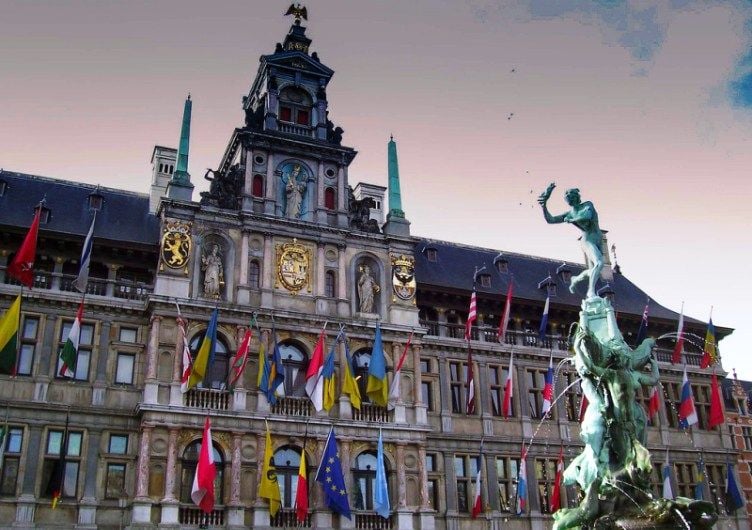 On Day 6 of our Holland and Belgium Bike & Barge, VBT travelers will cycle through the serene Belgian countryside past farmlands and tiny villages en route to Antwerp, Belgium's second largest city. You'll meet up with our barge at one of Antwerp's historic docks and then have a free afternoon to walk into town and discover "The Diamond City" at your leisure. Art aficionados may opt to visit the museum dedicated to painter Peter Paul Rubens, who grew up in Antwerp, or you can venture into the old town and tour the Cathedral of Our Lady and marvel at the beautiful old townhouses around the Market Square. The Museum Plantin-Moretus is home to the world's oldest printing presses. Dinner will be on your own and our Trip Leaders can recommend some of the best restaurants to try based on your interests.
When to go: Antwerp is a city that can be visited all year round but particularly the summer months are lively as there are many culinary, music and historical festivals going on in the city.
Vatican City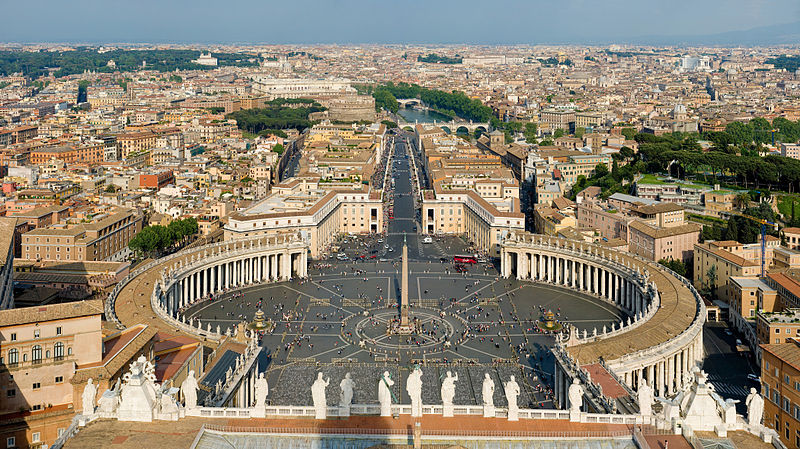 Rome is one of the world's most photogenic cities. One could stay for months and still not take in all of its wonders. One of which is technically its own sovereign state in the middle of Rome: Vatican City. Travelers can view Michelangelo's masterpieces in the Sistine Chapel and Raphael's splendid paintings in the Vatican palaces and learn about the fascinating history of one of the world's most important spiritual centers. We recommend buying Vatican Museum tour tickets online before your trip to Italy. The cost is €35 per person (without the entry ticket to the Vatican) and our tour starts at 2:30 pm, to finish at about 5:30 pm. Those interested in visiting on their own may buy the Vatican Museums ticket in advance. The ideal time to visit is around 2 pm when the crowds are at a minimum.
Don't miss: Recently the Vatican's 800-year-old gardens that are adorned with statues, exotic flowers, and ancient fountains have opened for public tours.
VBT Travelers can visit Vatican City during a Rome trip extension available on our tours in Puglia and the Amalfi Coast
With its 200,000 inhabitants, Split is the largest city and port in central Dalmatia, as well as its cultural center. The city lies on a peninsula between the eastern part of the Bay of Kaštela and the Split Canal and enjoys a Mediterranean climate, with hot, dry summers and mild, humid winters. Visitors will want to take time to discover the city's amazing cultural heritage and one of Croatia's most notable UNESCO World Heritage Sites—the 1,700 year-old Emperor Diocletian's Palace, which was built as a retirement home for the Emperor. Rather than bulldozing history, like many American cities, the people of Split have preserved ancient ruins and today many bars and shops are built right into the central courtyard of the palace, which forms the Split's Old town square.
When to go: Split's Summer Festival, featuring many theatre, music and dance performances takes place throughout the city from mid-July to mid-August.
VBT travelers on our Croatia: The Dalmatian Islands bike tour begin in Split and can opt for a 2-day post-trip extension in the city at the end of our tour.
Munich is the capital city of Bavaria, best known for Oktoberfest and the Hofbräuhaus. When you take a closer look, you're sure to uncover a remarkable city with a rich history. Munich was founded by Benedictine monks in the year 1158, and has still kept a certain village character even though over 1.4 million people live here today. The old city has numerous churches, beautiful architecture and the old and new Town Halls, the latter famous for the Glockenspiel. Beyond its many sites, you'll have lots of opportunities to sit in outdoor cafés and observe the buzzing atmosphere of the pedestrian area, dine in amazing restaurants, shop, sit in a traditional Biergarden in the outside market (Viktualienmarkt), or lift a stein at the world-famous Hofbräuhaus, where you can listen to German music while enjoying good food and beer!

When to Go: The original Oktoberfest celebration takes place every fall from late-Sept through early October
VBT Travelers can opt for Munich as a trip extension on both our Lake Constance and Heart of Europe tours.