One of the greatest thrills of biking or walking your way through a new country is being able to slow down and really take it all in at your own pace. And while getting in touch with local life may begin upon your arrival in a new destination with a cautious, perhaps foreign, 'Hello'; it's helpful to remember that the cultures you'll be exploring have been developing for centuries. Often a quick glance into the past can broaden your understanding about modern life, wherever you may be. One of the best ways (and easily the most colorful way) to explore the past is through traditional dress. Whether traditional attire was created as a status symbol, a nod to cultural heritage, or simply for utilitarian purposes; learning about clothing is a great way to understand more about local history and culture.
Bavaria and Tryol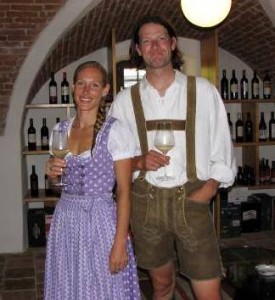 Perhaps one of the most identifiable cultural features of the beautiful mountain regions of Tyrol and Bavaria—in the countries of Austria, Italy and Germany—are lederhosen for the men and dirndls for women. The former, made from leather, once served as durable attire for the working class, but now are mainly seen worn as traditional leisurewear to many Volksfests, most notably Oktoberfest. The latter—made up of a combination of a bodice, blouse, skirt and apron—is a type of dress that harkens back to clothing originally worn by alpine peasants throughout Bavaria. While appearing simple, many dirndls are meticulously tailored and feature colorful designs on silk fabrics. You can learn more about Bavarian traditional dress on one of our four active vacations to the region.
Hungary


As you cruise along the banks of the Danube on our Hungary and Slovakia biking tour, you'll encounter some folks wearing the embroidered aprons and artistic headdresses of traditional Magyarian clothing—especially during a cooking demonstration in a local home. Perhaps the most unique attire travelers will encounter is during a stop on Szentendre Island, set in the middle of the Danube. We'll be treated to a horse show performed by skilled riders in traditional Hungarian costumes. The horsemen ride Lippizzan stallions—which date back to the 16th century—and are most commonly associated with the Spanish Riding School of Vienna, Austria; and are well-schooled in classical dressage.
Colonial Virginia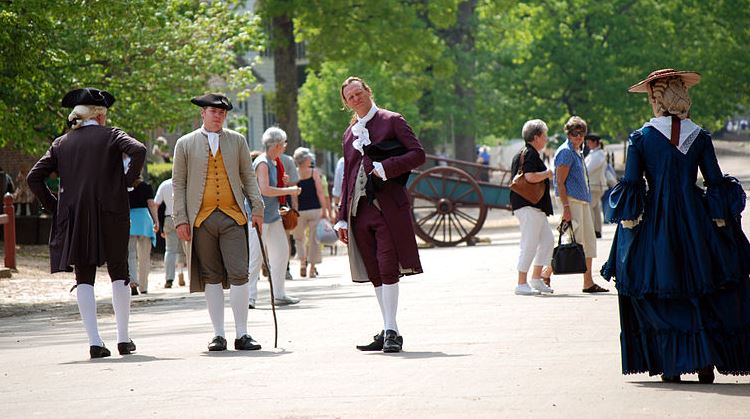 Travelers on our Colonial Virginia: Riding the Road to Independence are able to virtually step back in time, and see the traditional dress of colonial times first-hand. Obviously influenced by British clothing, articles like banyans, waist coats, breeches and linens were accentuated with cravats, wigs and tricorn hats were commonly worn by the men. Women, meanwhile, opted for gowns and petticoats accentuated by hats, cloaks and mittens. You'll enjoy many "living history" displays with your complementary pass to Colonial Williamsburg that is good for the duration of your tour.
Vietnam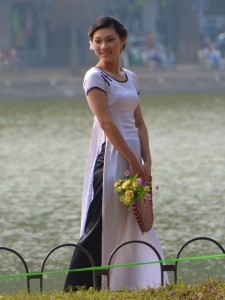 The Ao dai is a long dress traditionally worn by women in Vietnam. The basic attire was initially only for Chinese imperials and aristocracy in Vietnam, but by the early 20th century the fashion had caught on through all classes. Though the fabric can be a number of different colors, the garments are often a simple, solid white. Eventually the presence of the Ao dai waned, as it was reserved only for formal occasions. However, a revitalized national spirit and the introduction of the Ao dai as a girl's school uniform has led to a resurgence of the traditional dress, even in relatively casual settings like work or small get-togethers. You can visit the country on our Journey through Vietnam biking tour.
Peru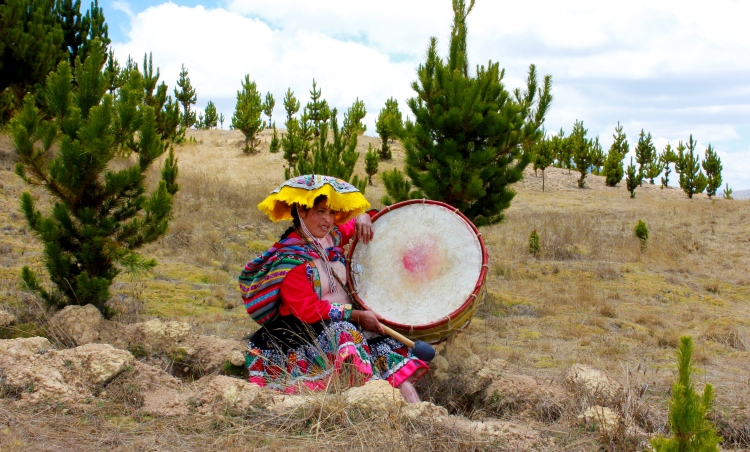 Hats have many uses, beyond keeping your head dry or showing support for your favorite team. In the Peruvian Andes, a hat can almost say a thousand words, but in what language? A montera, a red and black hat, is also known as the "Native Hat" because wearing it suggests that you are very connected to Quecha culture, and you likely only speak the original language of the Inca. Brown bowlers can be found throughout the Sacred Valley. These are usually worn by people that are bilingual and have had some formal education as well as a bit of western exposure. Locals that don a purely white hat are proclaiming to the world that they're full-on scholars, having completed 11 years of school. How much does your hat say about you?
Spain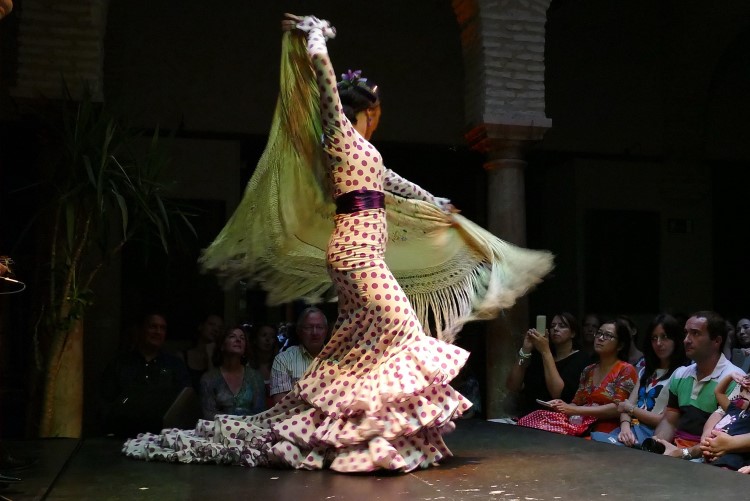 Flamenco stands as one of the most prominent features of Spanish culture. A derivative art that draws on influences from Moorish, Jewish and indigenous Andalusian people, its origins are cloaked in mystery. Yet its accompanying apparel has a much more public history. The draped sheaths worn by modern Flamenco dancers stem from the work dresses that women wore to livestock markets in 18th century Seville. Colorful and form-fitting, the dresses certainly turn a few heads, but there's a reason for that. They have evolved along with the art form to draw attention to the performer's every subtle step, assuring that the audience doesn't miss a beat. You can take in a live Flamenco performance on our Spain: Under the Andalusian Sky biking tour.
Costa Rica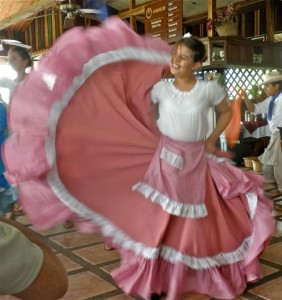 Historical dress can vary quite a bit from region to region in Costa Rica. While many traditional outfits feature bold, solid colors, others are made up of white tops and colorful bottoms, or even all black clothing. Because the Costa Rican climate can fluctuate quickly, layers remain one of the most ubiquitous features of traditional dress throughout various regions. For women you'll often note the common, loose blouse and draped skirt. Most Ticos have adopted the typical western-style dress that you see at home, but ancestral frocks are often sported during festivals and celebrations. And thankfully, Costa Rica has no shortage on reasons to celebrate!
Start planning your next vacation by requesting a VBT catalog here. If you would like to reserve a vacation or speak with one of our Tour Consultants, please call 800-245-3868. They are available Monday-Friday from 8:30am to 6:30pm EST and Saturdays from 10:00am to 3:00pm EST.