Exploring a new destination at your own pace, either on a bike or in your walking shoes, is the best way to slow down and really soak it all in. With 33 active vacations in 15 different European countries, there is no doubt that we have the perfect itinerary to suit both cyclists and walkers who love to travel the world, tasting foreign cuisine and immersing themselves in new cultures. At VBT, our daily cycling or walking routes are just one of the ways that we'll help you experience a new country. We also organize engaging cultural activities with locals, showcase the culinary delights of your destination, and even pick locally-owned hotels for our guests to enjoy. To show you a small sample of what's included in a typical VBT active vacation, here are a couple of highlights from some of our popular European vacations…
The Czech Republic, Germany & Austria (Rated 4.9/5 by VBT Travelers)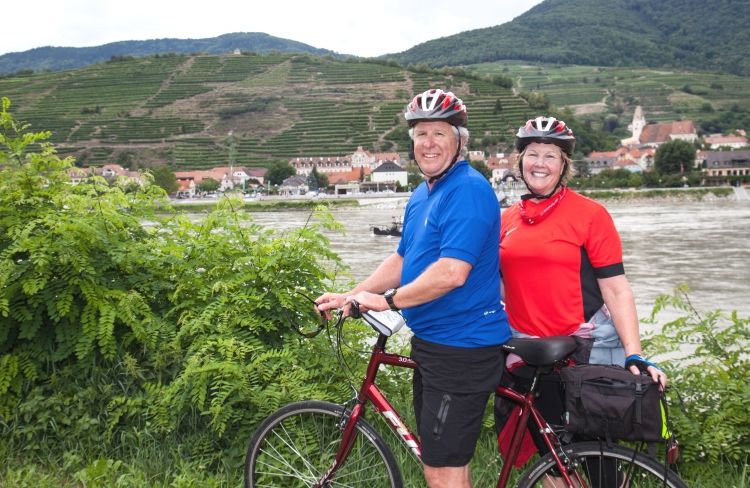 Biking: Day 7's ride begins at the scenic Schlögener Schlinge, on the banks of the Danube, and continues through a beautiful forest before arriving in Ottensheim, a town known for its hilltop castle.
Hotel: Spend 2 nights in the heart of Austria's stunning Wachau Valley in a boutique hotel that has been restored to recall its early days as shipmaster's home. Built in 1574, the hotel's rooms feature modern amenities as well as antique furnishings.
Food: Share stories from the week with your new friends as we enjoy a farewell dinner in a private, ancient winepress room at a local restaurant in Weissenkirchen.
Culture: Lunch on day 4 is in the home of a local family outside of the Bohemian village of Plav, where we'll get a real feel for Czech daily life.
Tuscany By the Sea (Rated 4.9/5 by VBT Travelers)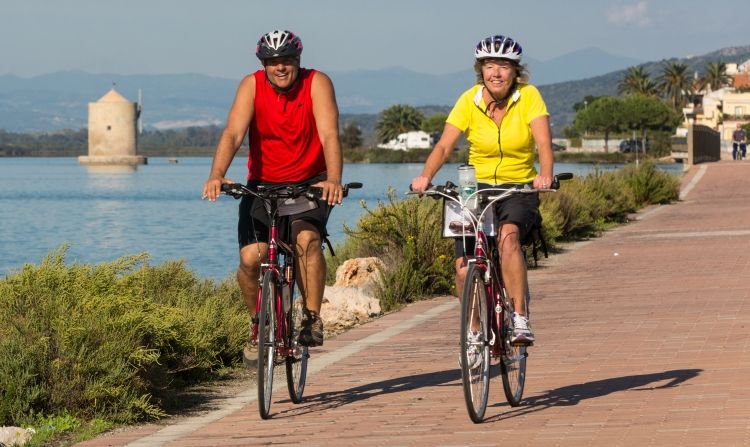 Biking: A scenic ride on Day 5 traces the Tyrrhenian coast through the fishing village of Porto Ercole and Orbetello—where we pedal on a cycling path right on the lagoon.
Hotel: Stay at a charming agriturismi that produces their own wine and olive oils in Albinia.
Food: We'll learn about local food first-hand as our group takes a class on how to make cantucci, a delicious almond cookie that tastes like heaven when dipped in sweet Vin Santo wine.
Culture: On day 7 we'll meet the Andreini family as we tour the olive oil mill that they own and operate. We'll hear about the pressing process and enjoy a tasting, as well as have a delightful pasta lunch on the grounds.
Bicycling Bordeaux & The River Dordogne (Rated 4.8/5 by VBT Travelers)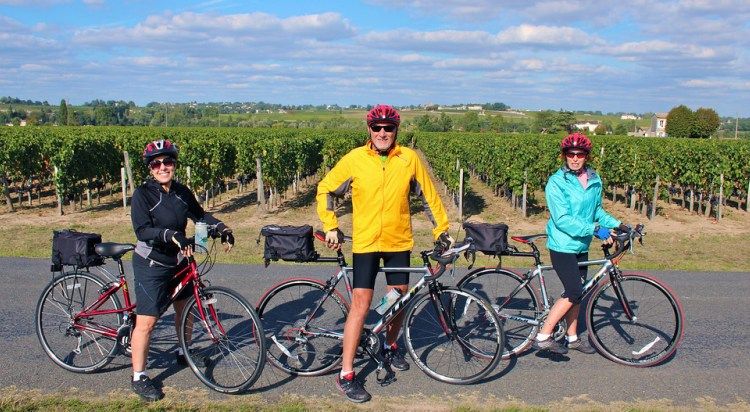 Biking: A favorite ride on this tour is the day spent cycling through the small villages and verdant vineyards that surround St. Emilion. Keep an eye out for Château Ausone and Château Cheval Blanc—both classified as 1st Grand Cru Classe A, the top tier of Bordeaux wine.
Hotel: Enjoy 2 nights among spectacular vineyards and woodlands at the Château de Sanse, a modern hotel that was built from the ruins of a magnificent 18th-century Château.
Food: Local markets are the lifeblood of many small French villages and we'll visit one in Sainte Foy-la-Grande, a walled 13th-cenury town on the banks of the Dordogne. Peruse through the market's vast array of fresh from-the-farm ingredients and choose some local delicacies for your lunch.
Culture: Learn about what makes Bordeaux such a world famous wine-region from winemaker Claire Poncet before a tasting at her estate, the Château Font Vidal.
Heart of France Bike & Barge: Montargis to Paris (Rated 4.7 out of 5 stars)


Biking: On Day 7 the group rides through the peaceful forest of Fontainebleau before reaching the small village of Bourron Marlotte, where many Impressionist painters found inspiration and honed their skills.
Hotels: Our "floating hotel" for the tour is a two-deck, 20-passenger barge named the Fleur. The barge was designed precisely to navigate the narrow French canals and features 10 comfortable cabins with private bathrooms and air-conditioning.
Food: Our barge has its own private chef on board who will cook fresh local cuisine each day.
Culture: On Day 6 we'll meet Pascal Bost, a local artist who lives in the old Mint House outside of Neronville, where we enjoy a picnic lunch in his garden before learning about his artwork.
Lake Garda to Venice: Cycling Italy's Veneto (Rated 4.8/5 by VBT Travelers)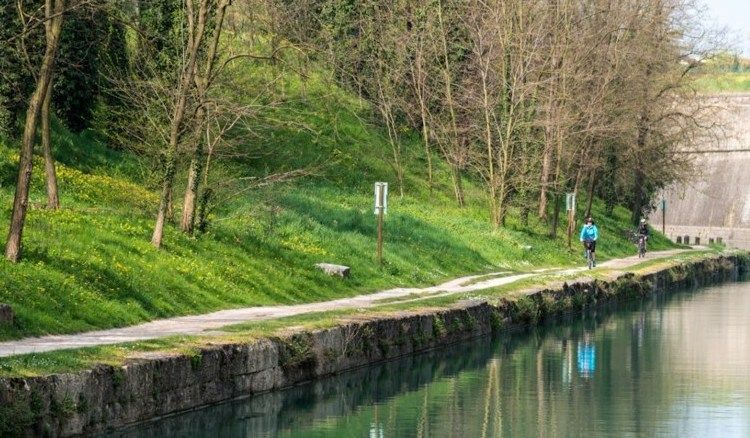 Biking: On day 5, the Valsuguna Bike Path takes us along the Brenta river through the an ever-changing landscape of apple trees, vineyards, and narrow gorges that will surely take your breath away.
Hotel: Villa Michelangelo operates in the former home of a noble family set in a private manicured garden with sweeping views of the Berici Hills.
Food: The area is known for its grape-based brandy known as grappa, which can be enjoyed on its own or mixed with espresso to make an aperitif known as caffe corretto. We'll enjoy a tasting al a local restaurant.
Culture: In the town of Vicenza we'll enjoy a guided walking tour with a local expert where we'll see some of the beautiful buildings designed by Andrea Palladio and learn how the 16th-century architect revolutionized the Italian villa.
To learn more about how you can visit these destinations or any others that we offer throughout Europe please click here. If you would like to reserve a vacation or speak with one of our Tour Consultants, please call 800-245-3868 Monday-Friday from 8:30am to 6:30pm EST and Saturdays from 10:00am to 3:00pm EST or visit www.vbt.com.