Looking for VBT Walking Vacations? All VBT Walking Vacations have moved to our sister company, Country Walkers. The same tours you know and love, plus exciting new itineraries, are available to book through their website.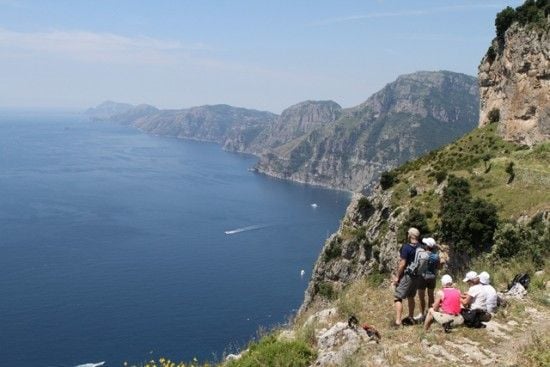 As renowned naturalist, John Muir, once said "in every walk with nature one receives far more than he seeks," and we couldn't agree more. Walking builds a connection with the culture, people, and landscape of a country that sinks in and enriches your soul. When you take a walking vacation with VBT, you'll enjoy the camaraderie of traveling in a small group, our expert local Trip Leaders to lead the way, and the promise of new discoveries. Why should you take a walking vacation with VBT? Well, we're glad you asked—here are some of the best reasons.
Experience natural and cultural wonders of the world up close and personal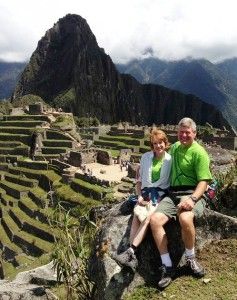 Your VBT walking tour will be full of enriching experiences both on and off the trail. We'll take you places that bikes and cars simply can't go like the awe-inspiring "Path of the Gods" on the Amalfi Coast; Machu Picchu via the Inca trail; or "tramping" along the breathtaking Abel Tasman Coastal Track in New Zealand. When you're not on the trail, we arrange guided tours of UNESCO World Heritage Sites to help you learn about the culture and history of your destination including visits to the ruins at Pompeii and Avignon's Palais des Papes.
Travel at your own pace
Travelers on a VBT vacation are able to relax and really soak in the surroundings while on tour. We encourage our guests to walk as much or as little as they would like to—everything can be done at your own pace. We'll also provide free walking poles, local Trip Leaders to guide you, and on-tour support vehicles to assist you at designated points along the way.
Cultural interaction and learning from the locals are part of every trip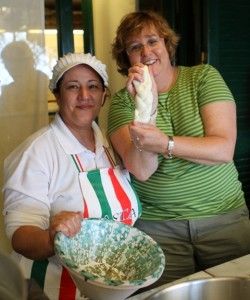 Your VBT experience will be full of enlightening cultural interactions like conversing with a local historian while exploring the beautiful scenes of St. Remy that inspired many van Gogh paintings with a local historian; or learning a centuries old custom of how to braid fresh mozzarella with your own hands on the Sorrento Peninsula in Italy. Furthermore, our expert, local trip leaders are more than just tour guides on the trails. Since each leader is a resident of the country they lead in, they know the local customs and traditions, as well as inside information about reliable places to shop, eat, explore, and relax while on a VBT vacation. They'll also be able to answer any questions you may have about the history or native flora and fauna of your surroundings.
We have trips designed for all levels
We rate the activity level of all of our vacations so you know both the length and difficulty of your daily walking routes. If you are an occasional walker and have never taken a walking vacation before, then check out our "Easy" trips to Provence and Spain. If you walk regularly and are looking forward to a vacation that includes a little bit more activity, try our "Easy/Moderate" trips to Ireland, Tuscany, the Italian Lakes, New Zealand and the United States. If you are an experienced walker and are looking to challenge yourself on a rewarding vacation, look into our "Moderate" trips to Peru or the Amalfi Coast as they are sure to fit the bill.
New for 2016 Walking Tours in the United States
We listened to your feedback and are pleased to announce three new walking vacations for 2016, filled with new discoveries and scenic walking paths right here in the U.S. Whether you want to discover the geothermal wonders of Yellowstone National Park, or the bucolic valleys of the Green Mountains right here in our backyard—we know that you'll find the perfect walking vacation on one of these new tours.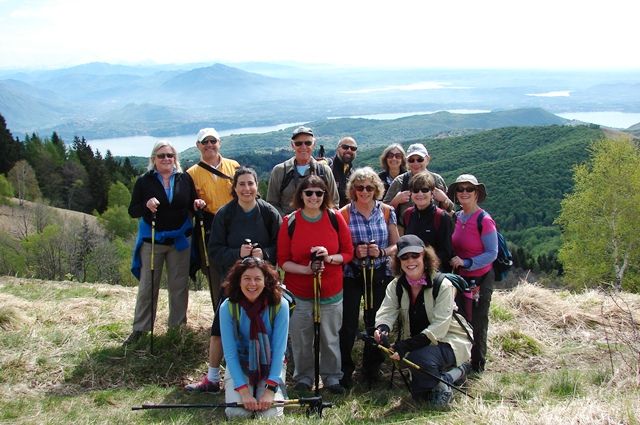 VBT Value
We offer the highest quality for the best price out there. Each trip includes all accommodations, most meals, two expert local Trip Leaders, unique sightseeing and cultural activities, and round trip international airfare with transfers. How do we offer the lowest prices and best value in active travel? We buy direct, carefully manage our long-term vendor relationships and the exchange rates of our foreign currency, and most importantly, we accept lower profit margins in order to pass on savings to you. Does this focus on unsurpassed value affect the quality of our vacations? Absolutely not. For the past six years we have been named to Travel & Leisure World's Best Tour Operators list and have been voted #2 in the world in 2014 and 2015.
To learn more about how you can walk the world with VBT please click here. If you would like to reserve a vacation or speak with one of our Tour Consultants, please call 800-245-3868 or fill out our Request a Reservation form. Our Tour Consultants are available Monday-Friday from 8:30am to 6:30pm EST and Saturdays from 10:00am to 3:00pm EST.