With Thanksgiving almost upon us we wanted to pay tribute to one of our favorite parts of a traditional Thanksgiving dinner, pie. Learning about local cuisine is such an important part of any vacation, so we thought it would be fun to see how different cultures have placed their own spin on both sweet and savory pies.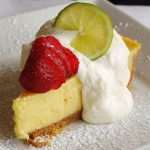 Key Lime Pie- Florida, USA
Named after the kind of lime grown in the Florida Keys, this popular pie made from lime juice, egg yolks and sweetened condensed milk is one of America's most popular desserts. Travelers on our Florida's Historic Coast biking tour should stop by Caps on the Water—named as one of the 10 best places in Florida to get Key Lime Pie—during two days spent in St Augustine.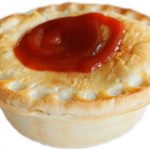 Meat Pie - New Zealand
Trading out sweet filling for savory meat, the New Zealand Meat Pie is a nationally-loved staple that is a hand-sized version of its British predecessor. New Zealanders often enjoy a meat pie as a snack to enjoy on the go. You can visit New Zealand on either of our biking or walking tours on the South Island.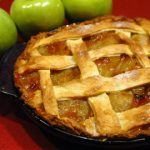 Apple Pie - the Netherlands
Did you know that the common idiom "American as Apple Pie" is a bit of a misnomer? What we grow up assuming is an American creation was actually adapted from the Dutch version that can be traced back to the middle ages. Made with apples, this double-crust fruit pie is often served with cheddar cheese or ice cream is the perfect way to celebrate a day spent cycling the waterways of the Netherlands.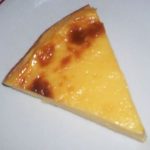 Flans Pâtissier – France
This take on a custard tart is decidedly French. The word custard even stems from the French croustade. Usually bigger and more shallow than its British cousin, flans pâtissier is typically served in slices. If you take any of our France tours, we encourage you to stop by a local boulangerie for a tasty treat during a rewarding days ride or walk.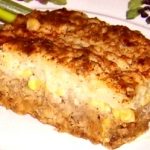 Hungarian Shepherd's Pie – Hungary
Shepherd's (or Cottage) pie is a savory meat and potato-based pie that originated in France but has seen many countries develop their own take on it. One of our favorites is the Hungarian style which uses ghoulash and spicy paprika to create its unique taste. Here's a great recipe for Hungarian style Shepard's pie from Rachel Ray.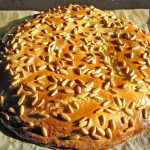 Torta Della Nonna - Italy
Hailing from the province of Tuscany, the name of this quintessential Italian dessert translates to "Grandmother's Pie." Made with a type of custard called crema pasticciera, this pie is mixed with ground pine nuts and baked in a shortcrust pastry shell. Try a slice on any of our 5 vacations in Tuscany.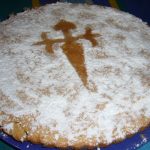 Tarta De Santiago - Spain
The Way of St. James is a world-renowned walking path that VBT travelers will walk parts of on our Spain: A Walking Tour of Basque Country vacation. This traditional pie, also named after one of Jesus' 12 apostles, can be traced back to the Middle Ages in the Galicia region of Spain. This almond-based pie's defining characteristic is an imprint of the Cross of St. James decorated into the top of the pie.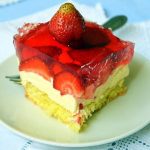 Erdbeerkuchen (Strawberry Pie) - Germany
First bred in Brittany, France the common garden strawberry as we know it today is widely popular in Germany during the summer months that it is in season. Trading traditional shortcrust for sponge cake, this pie is often mixed with rhubarb. Try a slice on one of our biking vacations in Germany.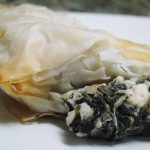 Spinach Pie - Greece
Spinach, feta, onions and eggs are baked with phyllo dough to make this savory treat that originated in the Greek Isles. While it's mostly consumed as a snack in Greek culture, spanikopita can be the star of any dinner.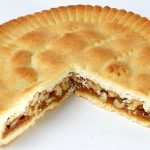 Bündner Nusstorte – Switzerland
This traditional Swiss treat came to prominence when Fausto Pult, a baker, began selling his creation at local markets in Basel in the early 1930's. It is a fully enveloped shortcrust pastry that is filled with sugar, eggs, butter and caramelized walnuts. Sample one of your own on the pre-trip extension in Basel on our Alsace & the Black Forest: La Route des Vins tour.
If you consider yourself a "Foodie," check out our favorite tours for food lovers by clicking here to learn more about vacations to Italy, France, Vietnam and more.