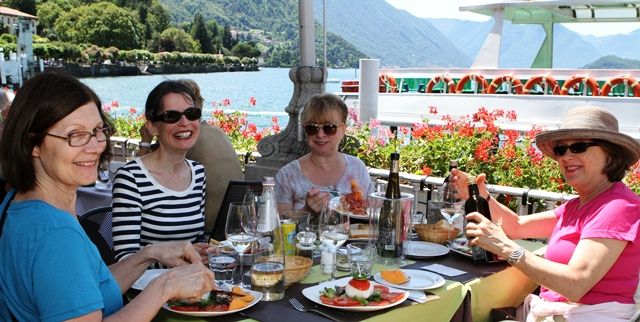 The Italian Lakes region is known for its beautiful alpine scenery as well as the luxurious villas that dot the shores of Lake Como. On our Walking the Italian Lakes vacation, travelers will walk amazing mountain paths, visit colorful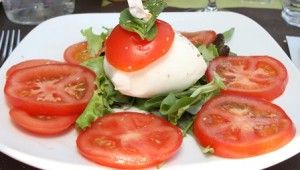 gardens and also explore some of the most picturesque towns in Italy. Of course the cuisine in Italy is worth a trip alone and the lakes region is no different. The food of Lake Como, Lake Orta, and Lake Maggiore tends to be a hearty mix of meat, pasta, fish and bountiful produce in the summer months. On this vacation we'll get to dine at lakeside restaurants and local trattorias, sample wines, enjoy a hosted lunch on a family farm, peruse a bustling summer market and even eat fresh fish on the aptly named Isola dei Pescatori—translated as 'Fisherman's Island'—which is just a short boat ride from our hotel in Stresa.
Local Restaurants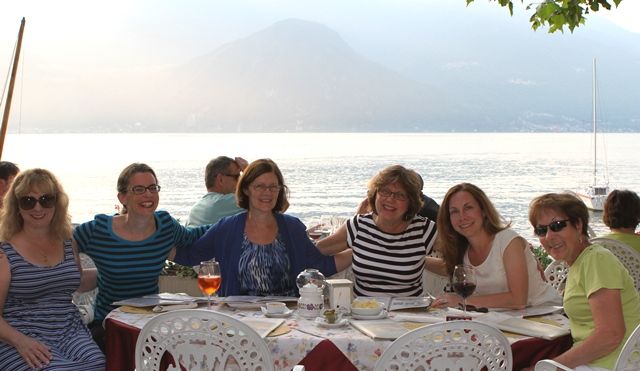 As with any VBT vacation, there are a mix of group meals as well as time to venture into town on your own. During a lunch stopover, you can find one of the amazing restaurants in Bellagio, Italy to try. Known for its 12th-century basilica, cobblestone streets and stone staircases, Bellagio also has many delicious places to eat, often right on the lake. We recommend sampling some of the local cheeses made from goat or sheep milk as well as Parma ham, which is dry-cured and served uncooked in thin slices. If you'd like to try some pasta, this region is known for some heartier dishes like gnocchi and ravioli. If you'd like a recommendation, our local Trip Leaders always have the inside information on some of the best restaurants to try.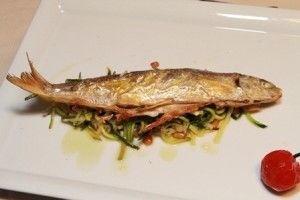 Later in the trip we'll have a great meal at one of the trattorias of Stresa, Italy on the aforementioned Isola dei Pescatori, where fresh seafood is the specialty. Trout and perch are very common in Lake Maggiore and both smoked and fried options are common at the trattorias on the island. The sunsets are especially lovely here, imagine soaking in the view while sipping a glass of local wine before our lakeside dinner.
Farm to Table
Of course VBT vacations also come with included tastings and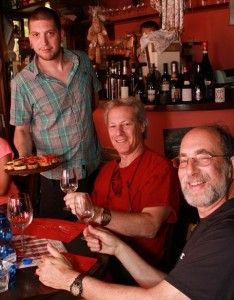 home-hosted meals. On this vacation we'll stop for lunch at an enoteca—Italian wine bars which usually pair local wines and food— in Orta San Gulio. Here we'll treat our taste buds with Piedmontese wines and local dishes like bagna cauda, a fondue-like dip made with butter, garlic and anchovies and served with crostini, truffles and vegetables. We'll also visit a small farm in Coiromonte known for producing excellent cheese, which we'll have the opportunity to sample during a picnic lunch prepared for us by the farm's owners. Our feast also includes local specialties made with organic vegetables grown in the owners' garden.
Markets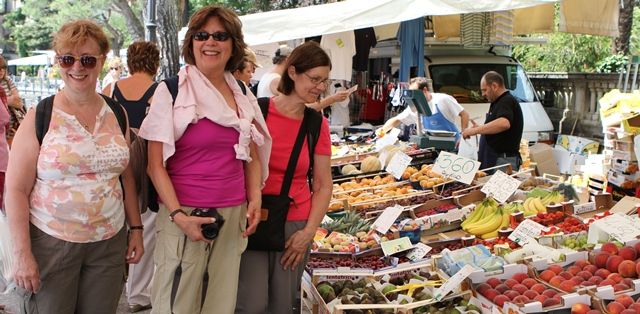 Summertime in the Italian Lakes is a wonderful time to eat fresh. Local producers often bring their wares to village centers for weekly markets. We'll have a chance to explore one of Lake Como's most vibrant markets during a stop in Lenno. Here, the weekly market is held every Tuesday and provides a colorful snapshot of local life. Take in the sweeping views of the area wile perusing for anything from local fruits and vegetables to meats and cheese to clothing and jewelry!
To read more about our Walking the Italian Lakes vacation please click here. To request a walking catalog or learn more about any of our other exciting walking destinations from New Zealand to Machu Picchu to Provence and beyond, please click here. If you would like to reserve a vacation or speak with one of our Tour Consultants, please call 800-245-3868, available Monday-Friday from 8:30am to 6:30pm EST and Saturdays from 10:00am to 3:00pm