Looking for VBT Walking Vacations? All VBT Walking Vacations have moved to our sister company, Country Walkers. The same tours you know and love, plus exciting new itineraries, are available to book through their website.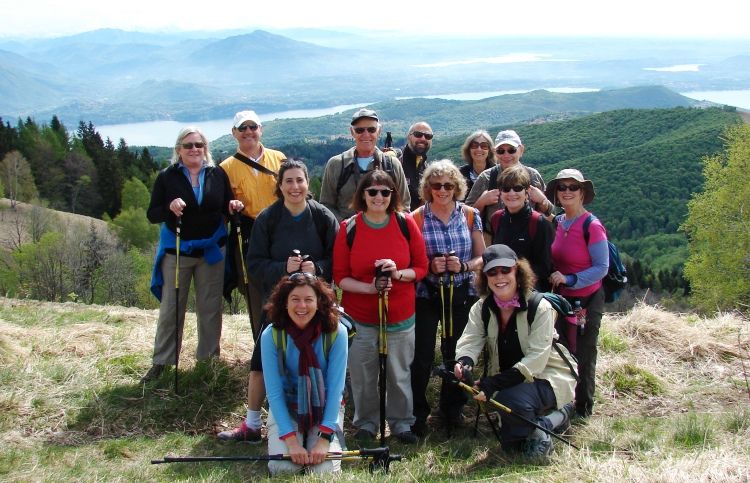 Scenic walking paths, lavish lakeside villas, and charming medieval villages make any active vacation to the Italian Lake District memorable. However, the ease of traveling there with VBT is what makes our Walking the Italian Lakes tour so enticing. We organize all accommodations, transfers, most meals, guided tours and even provide 2 local Trip leaders to assist you in any way, both on and off the trail. During the 7-day vacation, we'll traverse ancient footpaths to spectacular vistas, savor acclaimed regional cuisine, stay in charming hotels—many located right near the water—visit elegant villas and peruse their marvelous gardens, and much more. To learn more about this fascinating itinerary check out some of the tour's highlights…
Hotel la Palma


VBT travelers will stay at this elegant hotel located in the center of Stresa— along the Lake Maggiore promenade—for two nights while on tour. Guests are greeted by a lovely manicured lawn with flowerbeds and lawn chairs—perfect for taking in the view of the lake across the street. From the rooftop sun terrace and swimming pool, you'll enjoy open panoramic views of Mt. Mottarone, the Borromean islands, and much of Lake Maggiore. One of the many perks of the Hotel La Palma is a relaxing visit to the spa that will replenish your energy after our day's walk—and their wellness center overlooks the lake and gardens below. Treat yourself with a dip in the jacuzzi or unwind in the sauna. Afterwards, guests can enjoy a fresh drink while on the open aired roof terrace at the hotel.
Cable Car Ride to Mount Mottarone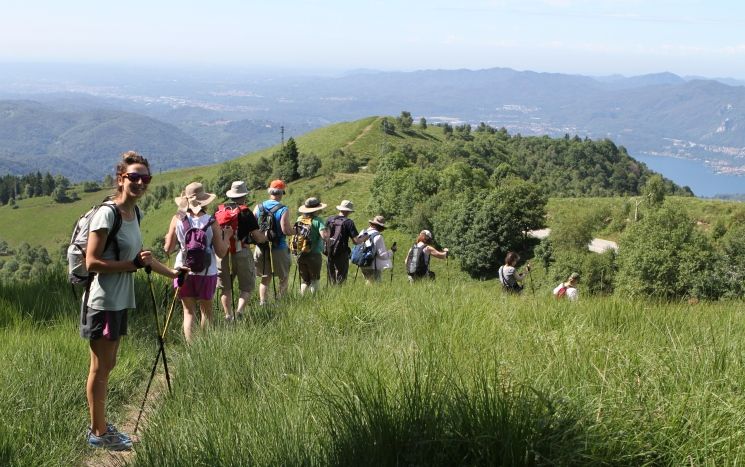 Altitude certainly helps when you're searching for views of the Lakes District. One morningwe'll let a 20-minute cable car ride do the hard work as we ascend to the 4,895-foot summit of Mount Mottarone. From here, we'll enjoy breathtaking 360-degree views of Lake Maggiore, Lake Orta, Lake Varese and other, smaller lakes, all framed by the soaring, snowcapped Alps. Then we'll enjoy a downhill walk along easy grass-covered paths to the town of Coiromonte.
Dining on the Isola dei Pescatori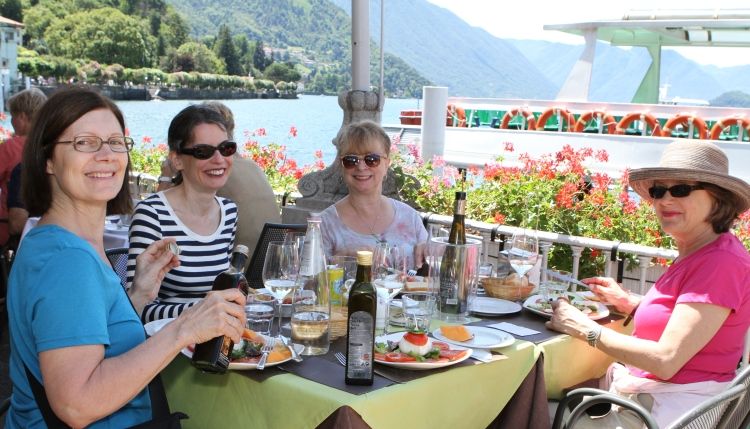 The traditional fare of the Italian lakes tends to be a hearty mix of meat, pasta, fish and bountiful produce in the summer months. We'll have plenty of chances to sample it all during the week during meals at local restaurants, a home-hosted lunch on a family farm, and even visit a bustling summer market. Our favorite experience perhaps is eating fresh fish on the aptly named Isola dei Pescatori—translated as 'Fisherman's Island'—which is just a short boat ride from our hotel in Stresa. Picture yourself taking in the sunset over a glass of local wine and a dish of freshly-caught fish at a lakeside trattoria.
Villa Carlotta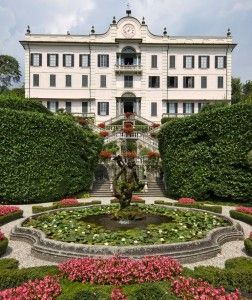 Extravagant Villas dot the shores of Lake Como. Some are the homes of stars like George Clooney, Madonna and Versace; while some are well-preserved historic houses that are now open to the public. One of the best examples of the latter is a 17th-century villa named after Charlotte—the daughter of Princess Marianna of Prussia—who was given the property in the mid-1800s as a wedding gift. Charlotte's botanist husband expanded the existing landscape, including an exotic corner laid out according to the dictates of English gardens. In spring, the villa's grounds are bursting with more than 150 varieties of azaleas and rhododendrons.
The Wayfarer Trail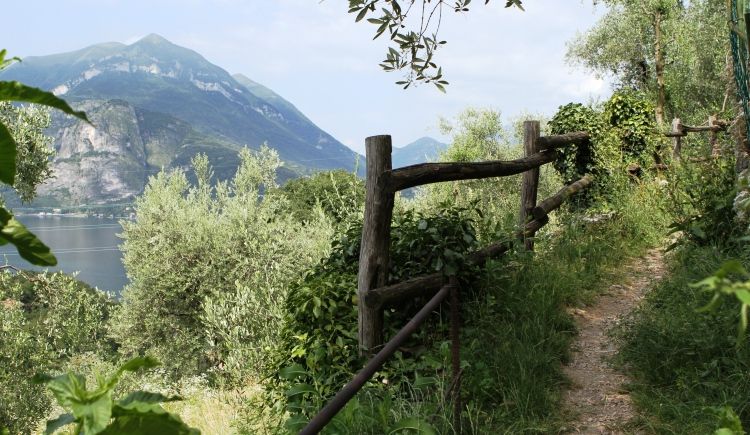 One of our favorite walking routes of the tour is the morning we walk along the Sentiero del Viandante, or Wayfarer Trail.This former mule path, which serves as a connector to a number of villages on Lake Como's eastern shore, was once the area's only road. As we walk, we pass through sleepy villages such as Regolo and by rustic wine caves that were previously used as taverns for thirsty passersby. We also can peek into the many chapels scattered along the way before walking down to the waterfall and dramatic Pioverna river gorge in Bellano.
To read more about our Walking the Italian Lakes vacation please click here. To request a walking catalog or learn more about any of our other exciting walking destinations from New Zealand to The Amalfi Coast to Provence and beyond, please click here. If you would like to reserve a vacation or speak with one of our Tour Consultants, please call 800-245-3868 or visit vbt.com. They are available Monday-Friday from 8:30am to 6:30pm EST and Saturdays from 10:00am to 3:00pm EST.