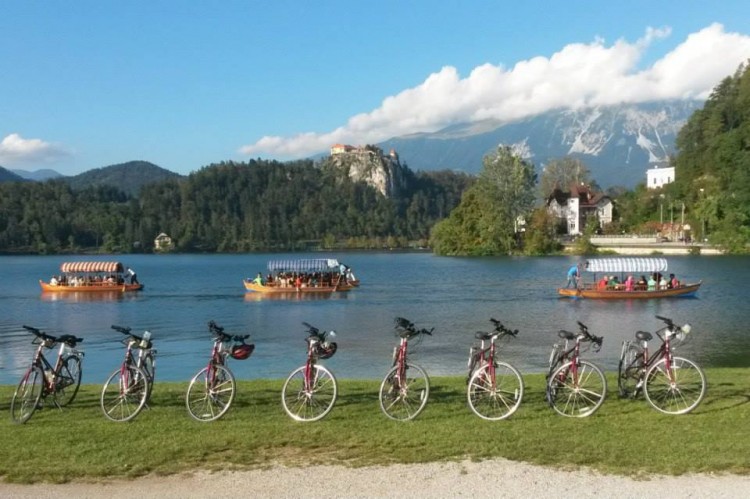 We all know that traveling around the world—or even through different parts of the U.S.—is great fun. But it's also the perfect opportunity to enrich and transform your global perspective by making new connections and finding new kinships among both like-minded travelers and the welcoming folks you meet in each destination. When you explore a new place on an active vacation, you get to venture off roads well worn by big tourist buses and connect with day-to-day life in a much more impactful way. And because we take care of all the transfers, hotels and on tour arrangements, you're free to focus 100% on the experience.
VBT groups are small and your interactions feel more personal—not just with the locals, which are facilitated by our local trip leaders, but also with the different travelers within your group. Many of our multi-time travelers cite this sense of community as a huge factor in choosing VBT year after year. In fact, 56% of all our travelers had already traveled with us in the past and over 98% of first-time travelers tell us they would travel again with VBT in the future. What makes the VBT experience so special? Here's what our travelers had to say…
Focus on culturally Immersive experiences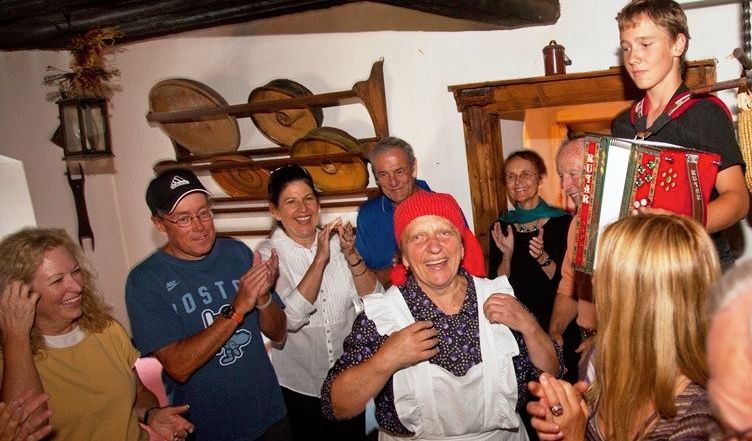 "This was one of our favorite biking vacations, and we have done many. It was the perfect mix of sight seeing, immersion in the culture, and education about the area...with travel accomplished on bicycles. There was adequate time built into the itinerary for guided tours and self exploration of some of southern Spain's wonderful treasures....like Granada, Cordoba and Seville. It was a wonderful trip!" – Bert from Wisconsin
We want your vacations to be more than just the biking or walking routes; that's just our favorite way to see a destination! But to really get to know the culture of a country, you have to meet its people. This is why we plan a variety of cultural activities to bring our travelers closer to everyday life. On any given tour our travelers will enjoy home-hosted meals, wine tastings, guided tours of historical sites, visits with local craftsmen, and much more.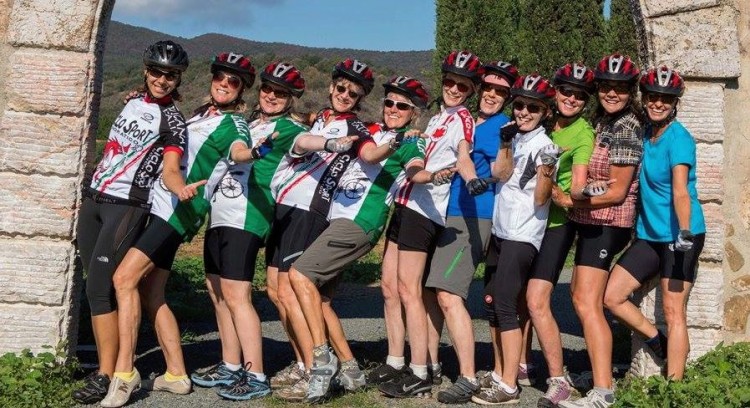 Sense of Community among Like-minded travelers
"The Basque Country Walking Tour was my fifth VBT trip and was a terrific experience, just like all the others. It was a group trip, with 17 people who had either traveled together or were friends of others on the vacation. Ten of us met on an earlier VBT trip and now meet each other all over the world to keep up the fun." - Sharon from Virginia.
We've heard of countless friendships, like Sharon has experienced, that develop on VBT tours and last long after the farewell toasts have been made; and we feel so privileged to nurture that spirit of community. Although much of each day is planned with group activities and daily walks or bike rides, we leave ample time for you to explore on your own. Many travelers often make plans with other group members to go to museums, walk around town, or even enjoy group dinners during free evenings. VBT Trip leaders provide the email addresses of all group members at the end of each tour, which is a great way to keep in touch, share photos, and even make future travel plans! As social media gains popularity, our Facebook page is also a great way to virtually meet like-minded travelers and bounce questions off our online community.
We make all the Arrangements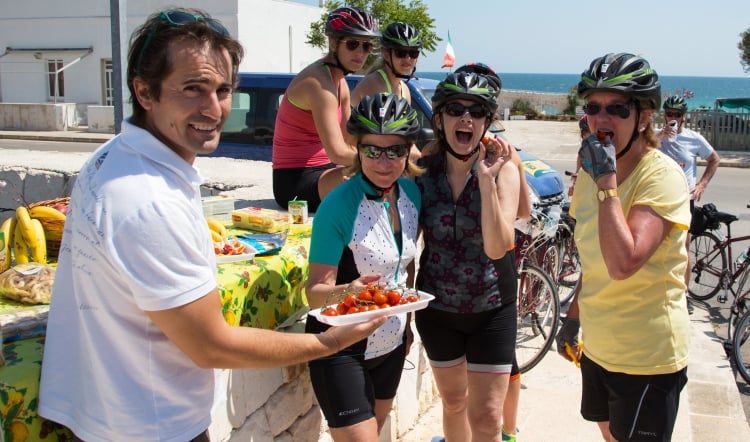 "VBT organized the perfect trip to Sicily. Attention to every detail made the trip the most pleasurable experience I could imagine. Obviously the organizers have extensive first-hand knowledge of the area including points of interest that only locals are aware of." Brenda from Illinois
We want you to focus all of your attention on having fun, meeting new people, and taking in all the sights and sounds of your destination. We design our active tours to exhilarate you, not to wear you out. After all, this is your vacation. When you travel with VBT, we take care of you. We'll schedule your flights, transfers, hotel reservations; and provide free use of VBT bikes and walking poles, engaging group activities each day and of course carefully planned route options. But the beauty is you still can choose to go at your own pace, and you can opt out of any scheduled activity to pursue your own interests or indulge in as much pampering as you wish.
Trip Leaders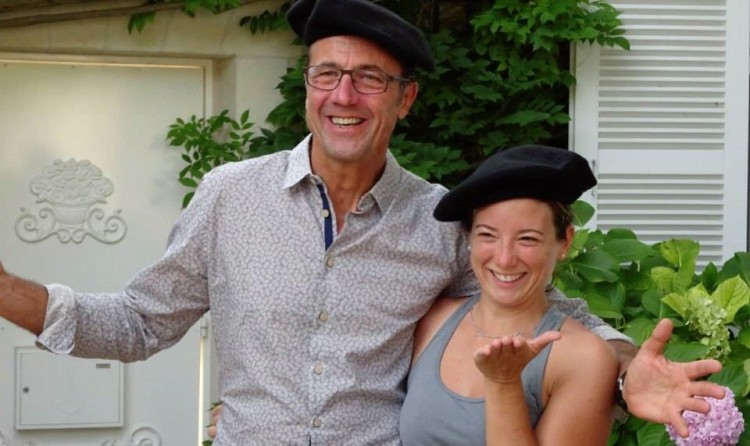 "The trip leaders were excellent; preparing routes, outlining high points, providing snacks, recommending places to visit and eat, and, most importantly, making sure that the bicycles were very well maintained and safety was stressed." - William from New Hampshire
Our Trip Leaders are more than just tour guides—they are friends, partners, caregivers, and teachers. And since they are residents of the region you are discovering, they know the local customs and traditions, as well as the inside information on revealing and reliable places to shop, eat, explore, and relax. No wonder 95% of VBT travelers rate their Trip Leaders "excellent."
Value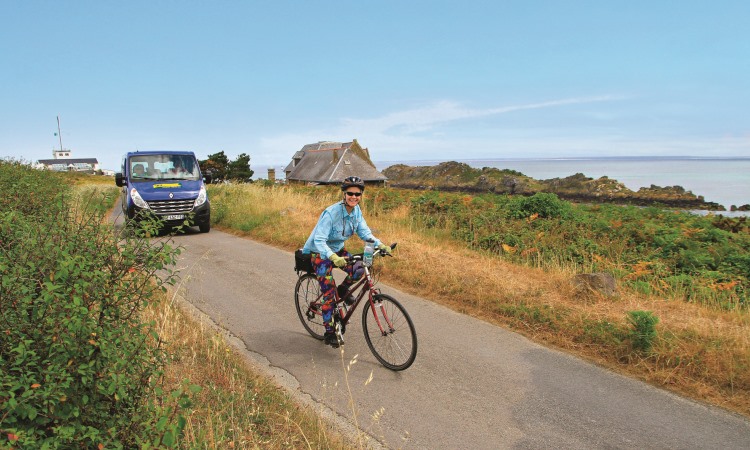 "The Burgundy tour was outstanding. The routes, the accommodations, the equipment, all first-rate. That said, the forte of the company is the quality of the guides who are knowledgeable, helpful, charming. The company represents the best value in bicycle touring available. Our second, but not last trip with VBT." Drew from Kentucky
Our favorite equation also serves as our mission statement: Excellent Experience + Low Prices = Unsurpassed Value. Basically, we want everyone to be able to see the world at a slower pace without breaking the bank. We constantly improve operational efficiency; take advantage of fluctuating currency rates; and foster long-lasting relationships with our vendors so that you can get more bang for your buck, without sacrificing quality.

Wide range of destinations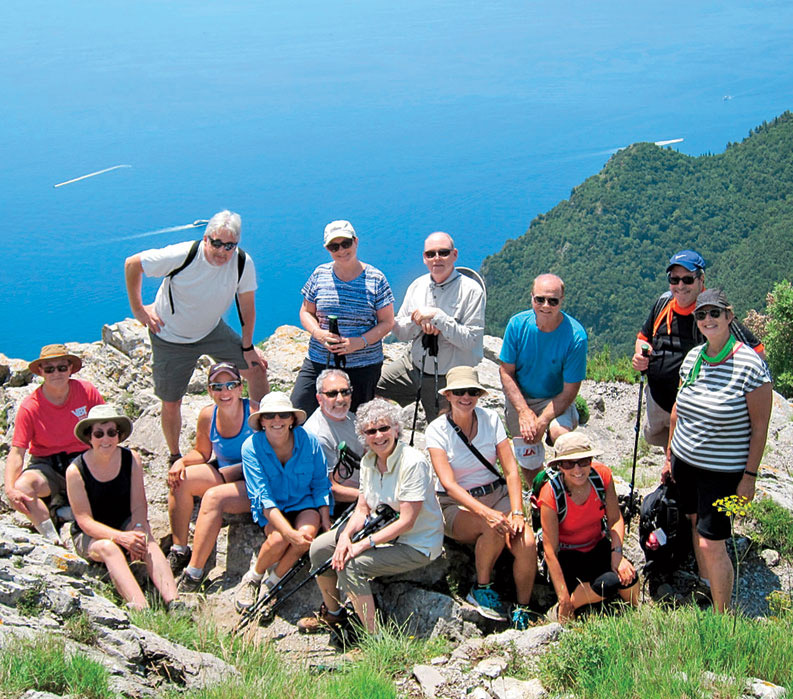 "The trip exceeded expectations. Accommodations were comfortable, charming and well located. The food was excellent and the local venues were interesting. The rides were exhilarating with beautiful vistas at each turn. This was the perfect trip for me. I'm looking forward to more VBT in the near future. With so many to choose from, I'm not sure which trip will be at the top of my list." – Maddie from Virginia
In 2018, our travelers will bike or walk their way through over 25 countries on 6 continents. With so many exciting itineraries to choose from, we have no doubt that you'll find your perfect vacation….time and time again. Plus, we are always developing new active tours every year. Recently, we have added tours in Quebec, Portugal, the Netherlands, Italy, Sweden, the Canadian Rockies and Arizona. And there are always more adventures being planned by our globetrotting Trip Designers!