One of the perks of living in a country as large and diverse—both culturally and geographically—is being able to take a world-class vacation without bringing your passport or taking a sleepless, red-eye flight. One of our favorite aspects of cycling in the U.S. is the increasing number of dedicated paths and rail trails along the coasts. With over 12,000 miles of coastline—which ranks the U.S. as 8th most in the world—there's so much to discover on two wheels all around this great country. With bicycling vacations in Maine, Massachusetts, Florida, South Carolina, Georgia, and California; you have plenty of opportunities to cruise along both the Atlantic and Pacific oceans and learn about the unique traditions of quaint seaside communities during your VBT vacation. Here are some of our favorite coastal itineraries closer to home.
An Island Fit for Presidents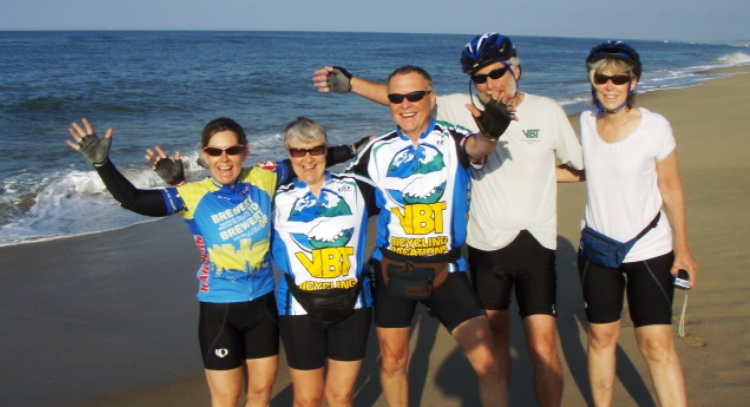 Martha's Vineyard, a tiny island off the coast of Massachusetts, has been a popular vacation spot for New Englanders for over a hundred years. Even U.S. Presidents—from the Obamas to the Clintons to the Kennedy's to Ulysses Grant—have enjoyed a little well-deserved R&R there. With charming towns boasting locally-sourced restaurants and boutique shops—as well as miles of pristine beaches—the Vineyard is a great place to explore by bike. You can spend three days exploring the island on our Cape Cod and Martha's Vineyard bicycling tour.
What our travelers say: "I have wanted to visit Martha's Vineyard for some time and the view from the bicycle was awesome. The island, trip leaders, accommodations, food and the overall group dynamics was perfect. If you are thinking of coming to the island, do it on a bike!" – Sharon from Virginia
Acadia National Park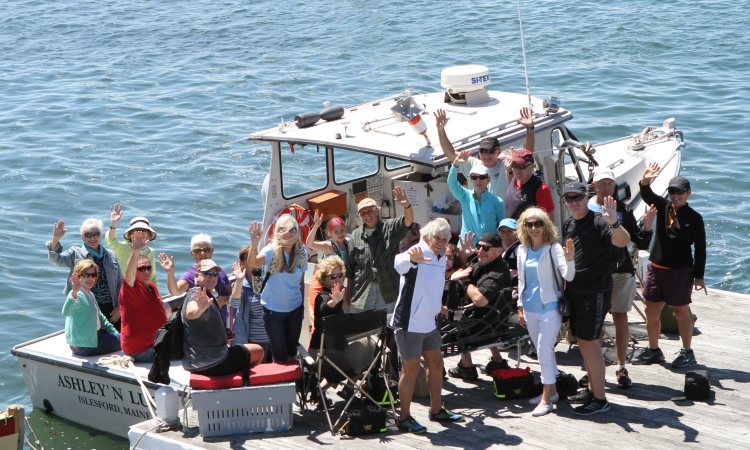 Car-free carriage trails ideal for easy-paced biking…Oceanside inns with amazing amenities…an undisturbed coastline of sandy beaches and jagged rock formations. Welcome to Maine's Acadia National Park, the perfect destination for anyone seeking classic New England coastal charm. You'll even take a ride on a lobster boat to a pristine island to meet a local lobsterwoman on day 5 of our Maine Coast: Purely Acadia biking vacation. Does it get any more "New England" than that?
What our travelers say: "My husband and I had a fantastic time on our Purely Acadia VBT trip! Our trip leaders were terrific hosts gave us a great taste of Maine. We enjoyed wonderful views, bike rides and learned about the Maine culture. And to top it off we had lobster in some form every day! Quite the treat for the landlocked Tennessee couple!" - Chris from Tennessee
California Dreamin'
There's nothing quite like the rugged beauty of the Pacific coast. From the rocky shores of the north to the sandy beaches in the south, California's coast has it all. And with tours in both Napa Valley and Santa Barbara, you can experience them both with VBT.
What our travelers say: "Our favorite day was riding from Bodega Bay along the California coast and then heading inland along the Russian River, through the redwood groves and then to Healdsburg - it was just plain gorgeous!" Susan from NH on our California Wine Country & the Pacific Coast vacation
Historic Florida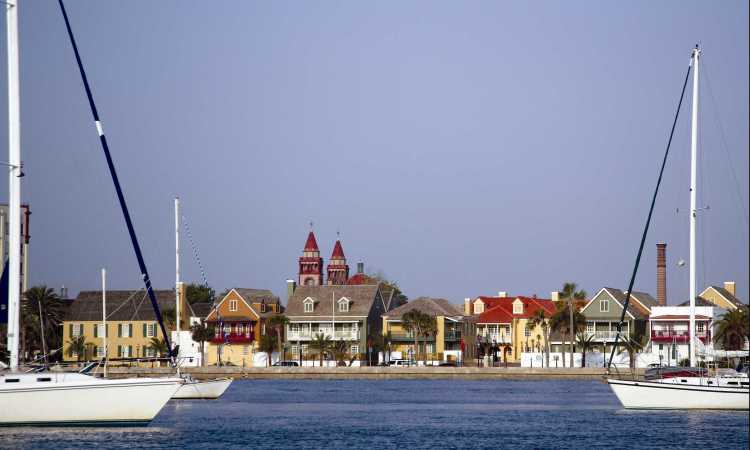 Our Florida's Historic Coast biking tour takes you along the "First coast" region from Amelia Island to St Augustine. During this 6-day adventure you'll cruise along scenic Route A1A with views of the Intracoastal Waterway and learn about the area's Spanish influences—St. Augustine was the capital of Spanish Florida for 200 years, making it the oldest continuously inhabited European-settled city in the United States. Off your bike, you'll also explore the coastline on a sunset sail and during a kayaking excursion.
What our travelers say: "My wife and I are active vacationers and this cycling tour through Florida was our first experience with VBT. Our two trip leaders, Anne and Mary Ellen, were true professionals and they continually ensured that our safety, comfort and enjoyment were at top of mind. I can unquestionably say that in addition to the beautiful sights that we experienced, our two VBT tour guides made this vacation extra special! – Rob from NY
Fresh Seafood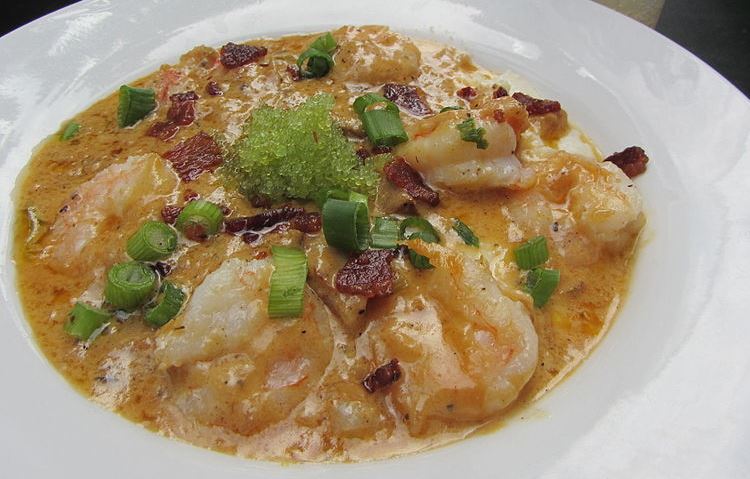 The perfect way to work up an appetite is by biking along the sea islands of Georgia and South Carolina on our Charleston to Savannah: A Southern Reel bicycling vacation. Along the way you'll learn about the Gullah influences on local cuisine, visit the only tea plantation in America, and dine on local dishes in restaurants in Charleston, Beaufort and Savannah. The latter of which is home to the Planters' Inn, a historic restaurant that serves up local classics like Low Country She Crab soup, shrimp and grits, fried green tomatoes and blackened oysters.
What our travelers say: "Perfect blend of cycling, experiencing local culture/history, and independent exploration. Dining was exceptional, ranging from picnics to upscale restaurants. An ocean swim on Halloween was an unexpected delight. Our guides, Robert and Sarah, were masterfully efficient and attentive to our needs." Diana B from NC
To learn more about VBT's exciting biking and walking itineraries in the United States, click here. To request a free VBT catalog and learn more about any of VBT's other exciting destinations throughout the world, click here. If you would like to speak with one of our Tour Consultants, please call 800-245-3868. They are available Monday-Friday from 8:30am to 6:30pm EST and Saturday from 10:00am – 3:00pm.