While New England may be known for its harsh winters, our summers and falls are the stuff of legend. Whether cruising along the quaint shores of Massachusetts or Maine, or discovering the rolling hills and pristine lakes of Vermont, our home state, there are miles and miles of amazing riding to be done on VBT's New England tours. Of course there's also plenty to do off your bike on a VBT tour as we carefully select charming inns, delectable meals, and exciting activities designed to provide the perfect window into local life. Check out some cycling highlights on our New England cycling tours.
Cycling Addison County
found on Classic Vermont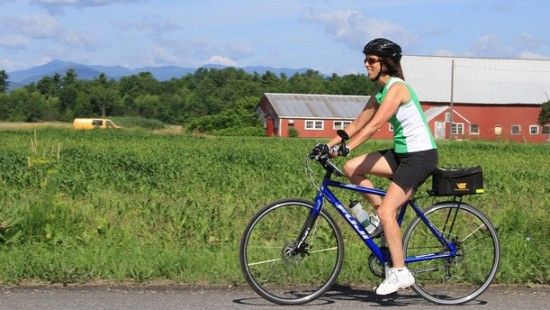 On this tour we'll spend a terrific day cycling along the gently rolling farm fields of Addison County that offer panoramic views of the Green Mountains and the Adirondacks. Stops along the way include the town of Panton, the Chimney Point Historic Site, the Champlain Bridge, and the apple orchards that line Lake Street. As you may surmise by its name, the road that will lead us back to our hotel for the night is full of both lake and mountainside vistas.
The Island Line Bike Path
found on our Vermont: Champlain Valley & Islands



In the town of South Hero, located on Grand Isle—the largest of the Champlain Islands—we'll board the Island Line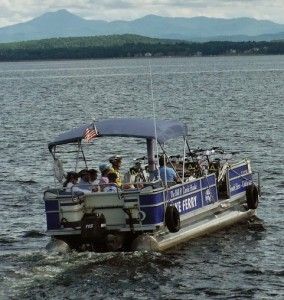 Bike Ferry for a short cruise with our bikes across "the cut", a gap in the causeway between South Hero and Colchester. Once we hop back on our bikes we'll be treated to unparalleled views of the Adirondacks and the Green Mountains alike as we literally bike across Lake Champlain on a rail trail built on a causeway, and head straight into Burlington.
Cycling to Jordan Pond
found on our Maine Coast: Purely Acadia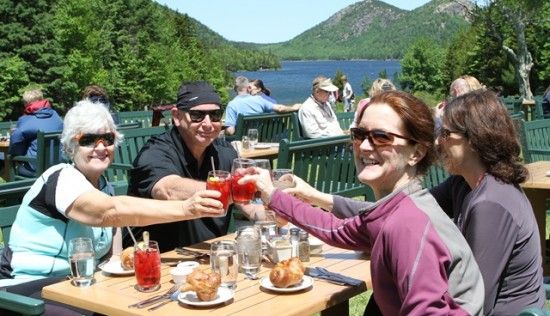 Taking a quiet ride on Acadia's famed car-free carriage roads is our favorite way to see the park. During your loop, we recommend stopping for lunch at the Jordan Pond House, which has an outdoor dining area that overlooks Jordan Pond, the Bubbles, and a field of wild blueberries—be sure to pick some if they're in season! The specialties at the Jordan Pond House are their famous lobster stew and golden lighter-than-air popovers.
The Aquinnah Cliffs
found on our Cape Cod & Martha's Vineyard​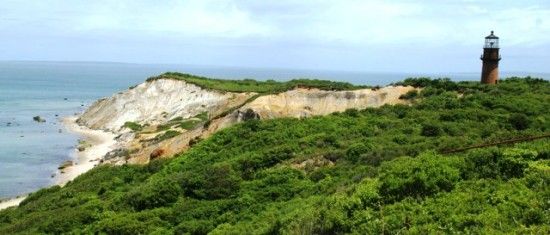 On the final full day of this tour, we'll ride along scenic island roads to the western side of Martha's Vineyard to check out the breathtaking Aquinnah cliffs. Perhaps the best-known natural feature of the vineyard, the brilliantly colored cliffs at Aquinnah are a mile long and are sprinkled with tropical fossils. The Aquinnah lighthouse stands atop the cliffs, creating a very dramatic view, and the beaches below are a delightful spot to picnic and swim.
These are just some examples of the great rides that you'll enjoy on our biking vacations in New England. If you would like to reserve a vacation or speak with one of our Tour Consultants, please call 800-245-3868 or visit www.vbt.com. They are available Monday-Friday from 8:30am to 6:30pm EST and Saturdays from 10:00am to 3:00pm EST.