Looking for VBT Walking Vacations? All VBT Walking Vacations have moved to our sister company, Country Walkers. The same tours you know and love, plus exciting new itineraries, are available to book through their website.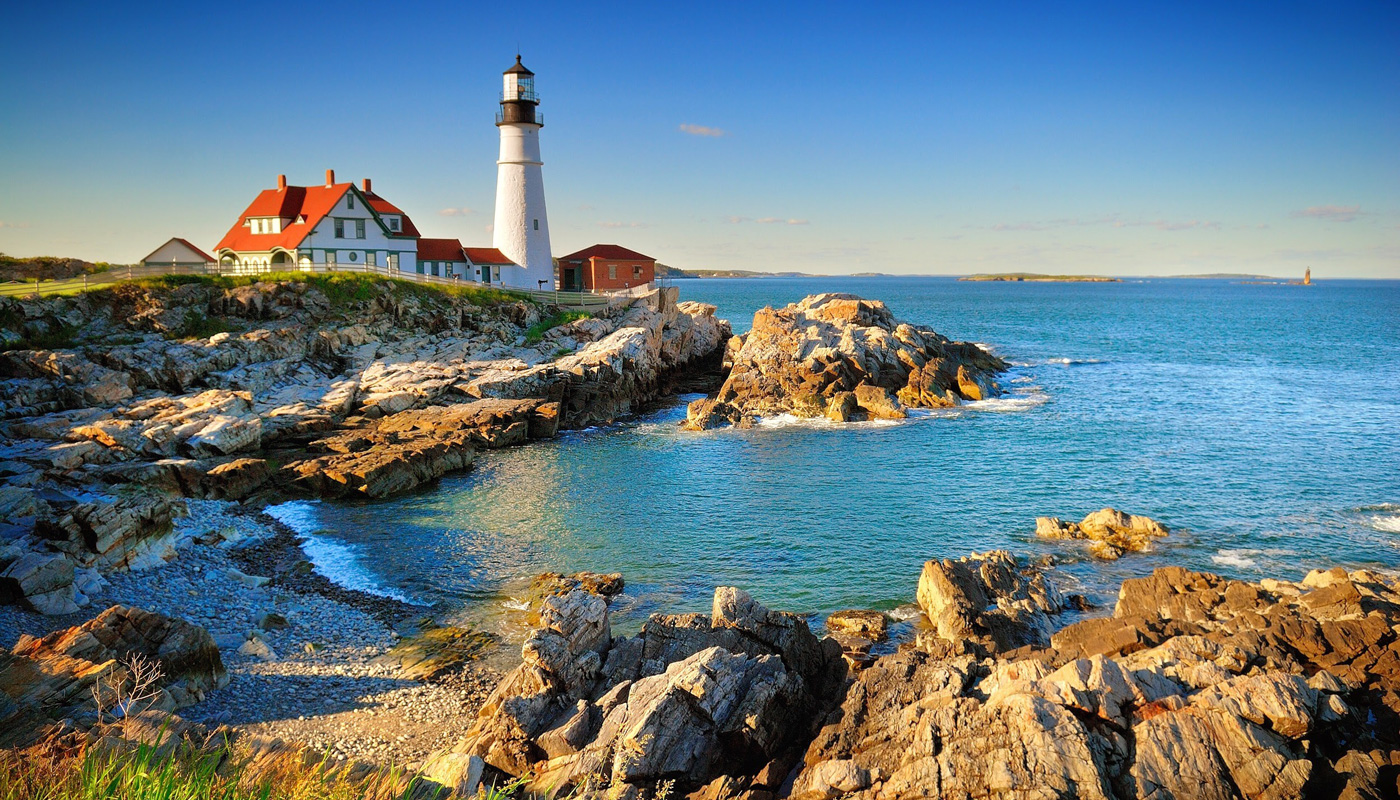 New England is a singular corner of the US, one rich in history, diverse in its culture, and populated by people who are fiercely proud of their identity. And what could be more iconic and more representative of New England's tie to the sea than its many beautiful lighthouses?
Read on to learn more about some of the most notable lighthouses, all of which are accessible on several different VBT bicycling and walking tours.
Iconic Beacons of Cape Cod
Hanging off the southeastern edge of Massachusetts, Cape Cod is unquestionably one of New England's most popular vacation spots. When you visit Cape Cod on VBT's Cape Cod & Martha's Vineyard bicycling and walking vacation, you can expect breathtaking beaches, fantastic seafood, lush forests and friendly locals with a fierce loyalty to the peninsula.
While the Cape boasts about a dozen lighthouses, a few are essential stops: Nauset Light, Race Point Lighthouse, Chatham Lighthouse, Nobska Light, and Highland Lighthouse. Why these? Because, in addition to being breathtakingly beautiful, all five will eventually be washed into the sea due to slow but steady erosion of the hills along the Cape Cod National Seashore. See them while you still can!
Lights of Lake Champlain
Situated along the northern border between Vermont and New York, Lake Champlain was once part of a vital trade route. It now attracts countless visitors for tranquil getaways, such as our Vermont: Champlain Valley & Islands tour. Remnants of that shipping history are peppered all over the islands within the lake in the form of six lighthouses. Three of these - Isle La Motte Light, Windmill Point Light, and Juniper Island Light - are best viewed while on the water. Be sure to take in their simple, austere beauty while you kayak by.
Maine Lighthouses by Acadia and Bar Harbor
Maine has 65 active lighthouses. Seven are in close proximity to the VBT Maine Coast: Purely Acadia tour. Traveling around and through the quaint, culturally vibrant Bar Harbor area, you'll see Bass Harbor Lighthouse easiest while from Mount Desert Island. The other six, including the amusingly named Egg Rock Light and Great Duck Island Light, are part of a tour that sets out regularly from the harbor docks.
To request a catalog and learn more about VBT Bicycling and Walking Vacations, click here. If you would like to speak with one of our Tour Consultants, please call 800.245.3868. They are available Monday-Friday from 8:30 a.m. to 6:30 p.m. EST and Saturday from 10:00 a.m. to 3:00 p.m.