Here in Vermont, we cherish a classic New England summer. After enduring a long, cold winter we relish in the warmth, the lush scenery and most importantly the ability to play outside without our snow suits on! Biking, walking, swimming, gardening and just taking some time to relax are all on our summer check list here at VBT. Since we now offer 5 bicycling vacations throughout New England in the summer time we thought we'd share our 5 favorite things about summer in New England.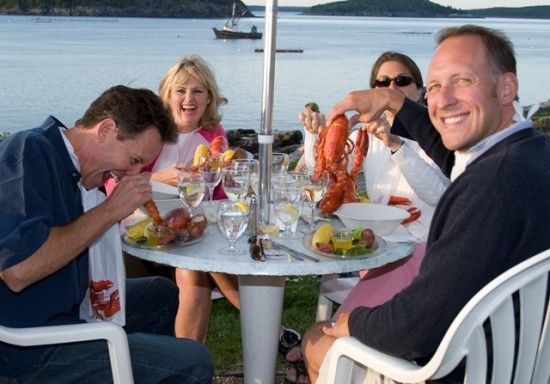 The Local Food
Vermont is a leader in the farm to table movement, prominently featured in both local restaurants and the state's many farmers markets. Of course, while on vacation we don't want you to cook for yourselves, so you'll enjoy more of the former. For example, take in the sweeping vistas of Lake Champlain while enjoying the included lunch at the Basin Harbor Club in Vergennes. With over 200 farmers and producers in Addison County, VT alone, their commitment to being "local and fresh" is made easier with so many farms and orchards nearby. We'll also stop at local breweries like Long Trail and enjoy some cheese locally made in Grafton. For those VBTers on our seaside vacations, you'll dive in to a bounty of fresh Maine lobster after meeting a lobsterwoman on remote Little Cranberry Island. Perhaps New England clam chowder is more your style? Enjoy a hearty cup along with some fresh cod at the Wild Goose Tavern in Chatham on our Cape Cod & Martha's Vineyard vacation. Nothing beats a dinner so fresh that it was swimming in the Atlantic that morning!
The Beautiful Bloom
Northern New England can be blanketed in white snow all winter so when colors resume in the spring, we love biking by meadows and hillsides dotted with wildflowers, something you may miss speeding by in a car. Vermont is home to lovely wildflowers like purple lilac, red milkweed, butterfly weed, ox-eye sunflower, mountain mint and New England aster – many of which you'll ride by on our new Biking Southern Vermont: A New England Idyll tour​. Coastal New England offers a wide array of colors as well. Although native to eastern Asia, the rosa rugosa (aka the beach rose) is commonly found in the Massachusetts seashores you'll be exploring on Cape Cod and Martha's Vineyard. Up in Maine, we'll take you to the gorgeous Azalea & Thuya gardens of Northeast Harbor in Acadia.
The Car-Free Biking Routes
A lot of our biking vacation routes are along lightly traveled roads but there is something special when it's just you, your bike and nature. On our Maine Coast: Purely Acadia​ trip we'll ride along Acadia's famed carriage roads, our favorite way to see the park, removed from the busy summer loop of cars. In the late 1960's a movement started in the United States to transform unused railroad lines into paths for recreation. These "rail trails" allow a pleasant, silent corridor on which to bike. We'll hit some of the most beautiful in the New England, like the Cape Cod Rail Trail and on our Vermont: Champlain Valley & Islands vacation, the Island Line Trail - a 12.5 mile stretch that runs from Burlington to the Champlain Islands with unparalleled views of Lake Champlain and the surrounding mountains.
The Swimming
After a long day in the hot New England sun nothing beats cooling down quite like a dip in the ocean or a serene mountain lake. And we've got you covered. Guests on our Cape Cod and Martha's Vineyard trip will practically be living at the beach. You'll bike along the Cape Cod National Seashore and swim under the dramatic Aquinnah Cliffs on Martha's Vineyard. If fresh water is more your cup of tea, you can cool off in Lake Dunmore on our Classic Vermont bicycling vacation, a pristine alpine lake located within a 70 acre state park in Salisbury, Vermont.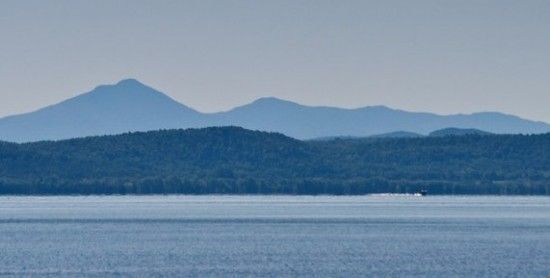 The Hot Summer Nights
After cooling off in the water, it's time to shower up and hit the town. We know you'll love perusing the shops and dining on the waterfront with a warm ocean breeze in summer communities like Bar Harbor, ME or Edgartown and Chatham in Massachusetts. In Vermont, we have a different kind of waterfront – along rivers and lakes. Take a stroll along the Otter Creek in Middlebury and savor the taste of the eponymous local craft beer at a riverfront pub. And Burlington has a bustling waterfront scene as well, on the shore of Lake Champlain. Picture yourself enjoying a glass of wine while watching the sun disappear over the 4,000ft peaks of the Adirondack Mountains.