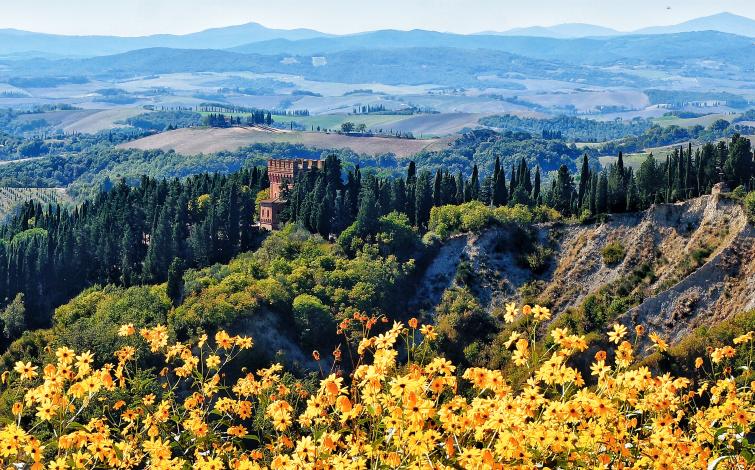 Tuscany is one of the most heralded regions in Italy and is known for beautiful landscapes, plethora of art—it was the birthplace of the Renaissance after all—authentic Italian dishes and verdant vineyards. Between its Mediterranean coast, historic architecture, hilltop villages, medieval cities and rolling hills, there are plenty of chances to take some amazing Tuscany photos while on your vacation. With four Tuscany bike tours and one walking tour in the region, VBT travelers will have plenty of photo ops in a variety of locales—so don't leave your camera back at the hotel! Here are a few of the most photographed places on our Tuscany tours.
Val d'Orcia Region and Siena (found on Tuscan Hill Towns by Bike & Italy: The Quiet Pathways of Tuscany)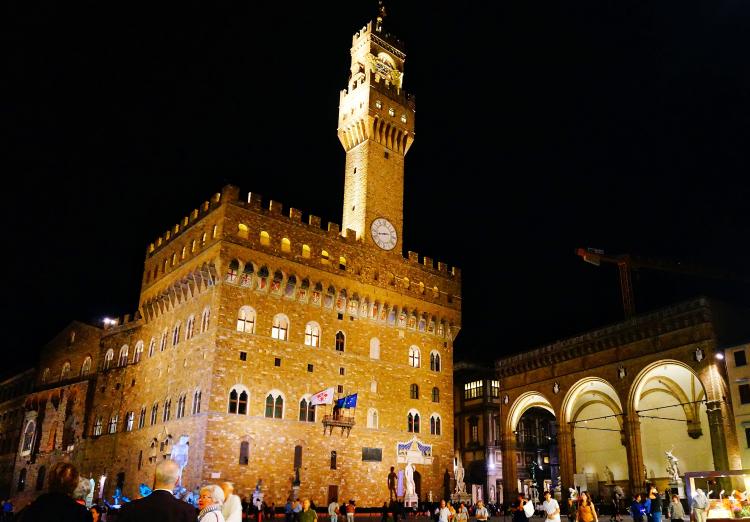 The rolling hills and sweeping landscapes of Val D'Orcia—Orcia River Valley—is where you'll find a lot of the iconic agricultural landscapes often depicted in Renaissance-era paintings. The cypress trees, poppy blooms and hilltop castles that dot the region's chalk plains make for some breathtaking imagery. VBT travelers will enjoy some free time exploring two of the best-preserved medieval villages in all of Italy, San Gimignano and Siena. The former still has 14 Middle Ages era towers while the latter, built around the Piazza del Campo, was created as a work of art that blends into the surrounding landscape. Both villages make for some magical scenery in the late afternoon sunlight. And don't miss the Siena Cathedral, as the façade alone is worth the visit.
Florence (The Pre-trip Extension city for The Tuscan Coast, Tuscany By the Sea and Italy: The Quiet Pathways of Tuscany)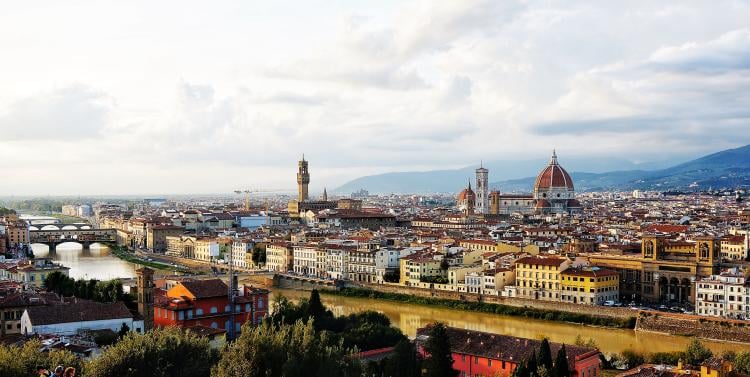 Four of our Tuscan vacations begin with an optional pre-extension spending two days in Florence, an art lover's paradise. Tuscany boasts more classified historical monuments than any other region in the world, and the most dazzling are in Florence. The Renaissance began here, and the period's great works of art are on display throughout the city. Florence is a great city to explore on foot and has many attractions concentrated in the relatively small historic center stretching from Piazza del Duomo south to the famous Ponte Vecchio bridge that crosses the Arno River. At sunset, try heading up to Piazzale Michelangelo, which has a great view overlooking the city.
Giglio Island (found on Tuscany by the Sea)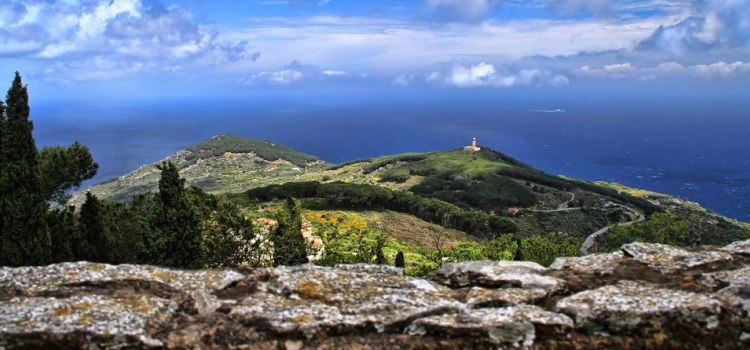 For classic coastal photography, we'll board a ferry to Giglio Island, arriving in the village of Giglio Porto. During our afternoon feel free to take some photos in the walled hilltop town of Giglio Castello, dominated by a fortress called the Rocca Pisana. This town is the oldest inhabited center on the island and still retains much of its medieval atmosphere. For dramatic coastal views, be sure to bring your camera to Campese Beach where we'll eat lunch and spend some free time swimming or relaxing on the beach. Ample photography chances await you on an optional hike along the Faraglione cliffs, where some 700 different species of wildflowers and plants grow in this remote little corner of Tuscany.
These are just a few examples of the spectacular places to take photographs in Tuscany while on tour with VBT. To learn about the best spots to take pictures on some of our other Italian tours in Amalfi, Venice and Rome check out this article from the Huffington Post. To read more about our Italian vacations, please click here. If you would like to reserve a vacation or speak with one of our Tour Consultants, please call 800-245-3868, available Monday-Friday from 8:30am to 6:30pm EST and on Saturdays from 10:00am to 3:00pm.