Local leader. Partner in Discovery.
New Friend.
"We enjoyed our trip so much, largely because Sylvia and Marcello were so thorough and professional and paid attention to even the smallest details. What a trip! We cannot imagine anyone doing a better job than they did. Thank you for hiring such wonderful people." —Recent VBT Guest on Tuscany By The Sea
★★★★★
Your VBT Trip Leader is passionate about travel and devoted to sharing new discoveries with you. Each is a multi-lingual resident of your destination who intimately knows the history, cultural heritage, and traditions of your surroundings. Your Trip Leader also brings an insider's knowledge of the best places to explore, dine, and shop—along with local customs that will be useful to you. With keen organizational skills, splendid sense of humor, and talent for making you and your fellow travelers thrive with your own group dynamic, your VBT Trip Leader will become a treasured friend.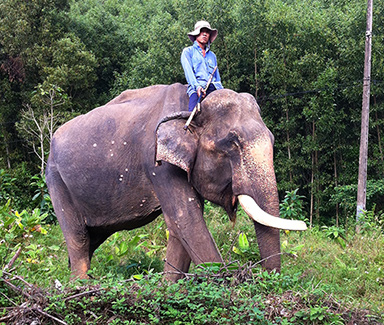 Kha
Journey through Vietnam
The story of Kha and his family is the story of Vietnam's modern history: war, peace, and rapid economic development. It's a vivid story that he shares with his travelers. He delights in helping visitors experience another essential quality of life in Vietnam: the irresistible happiness of the Vietnamese people. He has always believed that in our lives we meet someone for a reason. He wants to be the Trip Leader who makes that unforgettably true for you.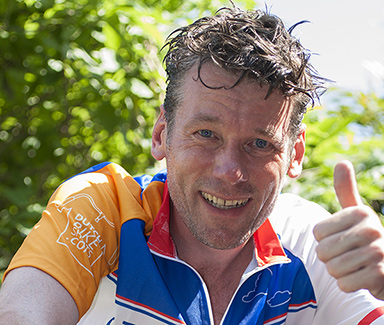 Marijn
Holland and Belgium Bike & Barge
Inspired by Jack Kerouac's "On the Road," Marijn discovered small-town America for three months in 1995, traveling from New England to Florida, west to Texas, and north to Utah. He's still on the trail, encouraging travelers to "take care of your vacation self"—in other words, bike when you want to and indulge when you want to. Marijn looks forward to introducing you to delicious Dutch cookies called Stroopwafels.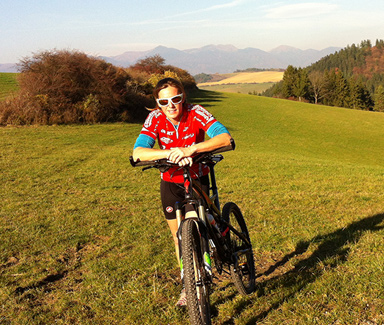 Andrea
Spain's Costa Brava: Cycling Dali's Landscapes
Andrea cherishes the memories of her grandmother's farm, with its cows, sheep, and geese. That's why she still feels very close to nature, whether she's mountain climbing, skiing, or sharing discoveries with VBT travelers. Andrea, a native of the former Czechoslovakia, has been living in Catalonia for the past few years. Conversant in eight languages, including Spanish and Catalan, Andrea will teach you a few friendly phrases to share with every biker you meet. Andrea recently won the Leader Excellence Recognition Award for her superb 2017 season.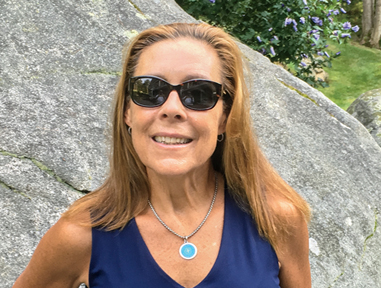 Mary Ellen
Cape Cod & Martha's Vineyard
Mary Ellen enjoys competing in triathlons with her three children. Has there ever been a better description of a Trip Leader's passion, desire, and joyfulness? Add this: she "dreams about hot lobster rolls, clam chowder, and fresh oysters from the fishing village of Menemsha." Devoted to her family, outdoor exercise, and America's scenic beauty, she left a successful banking career to accompany VBT travelers
on the road to discovery. "It fills me with joy, happiness, and gratitude," she says. "It's all about the fun, the memories, and new friendships. Come ride with me!"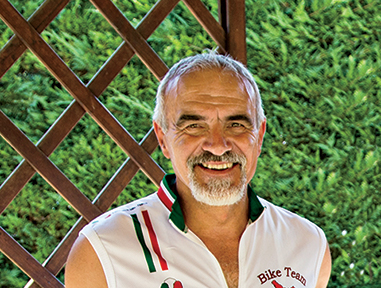 Marcello
Tuscany
"When a person is in sync with nature, things flow better in life." This is one of Marcello's guiding principles, and it's an approach his travelers come to appreciate. Born and raised in Florence, he has worn many hats in his long career—and hanged them all over the world—but none more satisfying than Trip Leader. He knows that travel can be a life-changing experience, and he loves being able to bring beauty and pleasure to his travelers.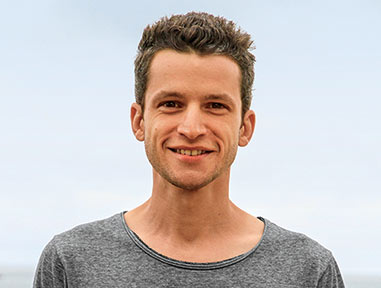 Kevin
France: Normandy & Brittany
Parisian born and now living in Nantes, Kevin is a devoted cyclist and musician whose
hobbies dovetail perfectly with inquisitive travelers: French history, English poetry, fine cuisine, and outdoor exercise. He's also a big fan of the National Hockey League. "I love to share local food and history with travelers, along with good tips on places they can go to off the beaten path. I really care about people. I love to smile and make an atmosphere where each person can relax."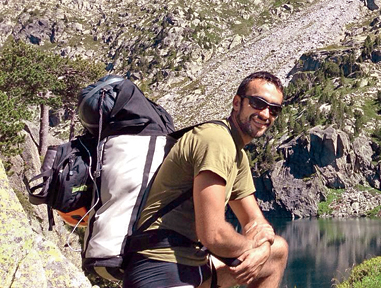 Jorge
Spain
With a hearty laugh, Jorge describes himself as "a pure Iberian ham." He delights in creating for his VBT travelers an atmosphere of shared friendship and discovery, so "each moment of life is a celebration." But his skills go beyond the cultural heritage of his native Spain. He built his own house in the Sierra Nevada mountains of Andalusia and is a dental technician and beekeeper. He also presses olive oil from his grove and harvests his own oranges and lemons, which he shares with his fortunate travelers.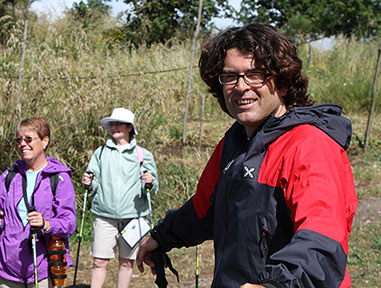 Vincenzo
Amalfi Coast & Capri
A beloved Trip Leader since 1995, Vincenzo was born and raised on the beautiful Amalfi Coast. His guiding philosophy is "Capture the moment." Devoted to travel, new discoveries, and especially new friends, he learned as a child that the dramatic mountains and seaside of his home could provide lifelong serenity and happiness. "I believe what truly remains with us after a trip is the contact we have had with the local people. This is what a traveler takes back—a friend."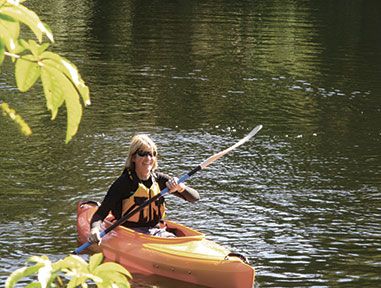 Jan
New Zealand: The South Island
Raised in a family devoted to outdoor activity, Jan discovered early the rewarding cultural influence of the Maori people. That's why she enjoys sharing Maori legends and the meanings behind their beautiful place names with her travelers. A self-described mother hen who likes to make sure my guests are happy, well informed, well fed, and having a great time while getting the New Zealand experience, she said she and her travelers first have to get past the language barrier. When I talk about the snack basket, I get asked if we have snakes. We don't.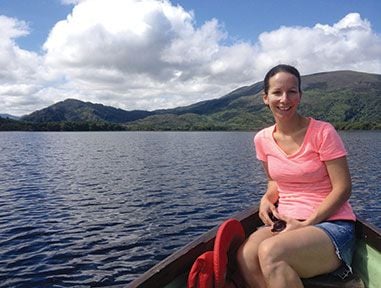 Maureen
Ireland: Galway & Connemara Coast • Ireland: Walking the West Country
A native of Brooklyn, New York, Maureen grew up in Killarney, where she's lived since she was nine months old, so the only accent her travelers will hear is the lovely, lilting cadence of West Ireland. She and her sister operate an Irish dancing school, and with her husband and daughter, she delights in family hikes and bike rides from their hilltop home. The outdoors is my playground, she says. I love to share with our guests my love of music and Irish dancing. They will have a genuine opportunity to taste what it's like to live in Ireland.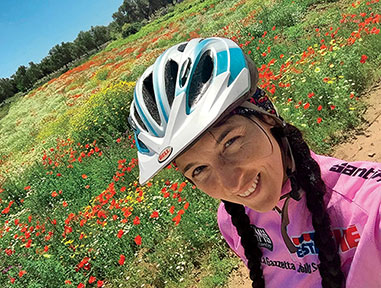 Debora
Puglia: Italy's Undiscovered Coast
As a youngster, Debora knew that Puglia was "my best childhood playground." That feeling has deepened over time, after living in other regions of Italy, Egypt, and Paris for nearly a decade. She grew up on her grandparents' farm, fished with her father, and practiced yoga with her mother. This is the template for her life and her approach to her travelers. From her, they learn to savor the smallest and greatest of joys—meeting local people, delighting in architecture, being inspired by the natural landscape. "I love what I do," she says. "To really smell the flowers and enjoy."
Trip Leader Raves
The leaders: Sigrid and Kevin were terrific! Knowledgeable, kind, funny, gracious, and with an amazing gift of being able to herd a group of very nice but quirky people. This is my 5th VBT trip, and each year the leaders have been five star, lovely people. Thanks for another great trip.

Our trip leaders, Vincenzo and Ulisse were incredible, resourceful, entertaining, knowledgeable, caring, loving and respectful, not enough words can describe how these two gentlemen made our trip, a trip of a lifetime.

The strength of the trip, as always, was the quality of the Trip Leader. Valerie was excellent and always willing to assist and accommodate in every way.

Jan and Nial provided service above and beyond, and went out of their way to make sure everyone had a good time.

Our two Dutch Trip Leaders, Ferry and Marieke, were not just bike guides. They provided yummy snacks just when we needed them, found us when we strayed, shared history, architecture, and customs along the way, and even hosted a beer tasting one night.

Maureen was fun to be with and worked very well with Katrin. Her high energy level was infectious. Her Irish background enhanced the stories during the tour.

THE RICHARD TOM FOUNDATION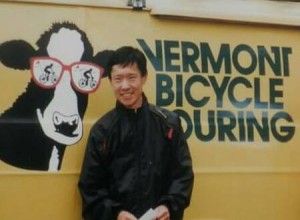 Richard Tom was a dedicated, long-time member of the VBT family, and we will miss him always. He began with VBT in the early 1990s as a trip leader and mechanic in the USA and in Europe, before transitioning into a full-time position in our office. We will always remember him for his connection with our guests – who appreciated his leadership, generosity, and kind spirit – his deep caring of his fellow associates, and of course, for his love of cycling!
The Richard Tom Foundation was created in Vermont to honor Richard Tom who dedicated his life to sharing his passion for "all things bicycle!"
The Foundation is dedicated to enhancing the health and well-being of cyclists of all ages, through education, advocacy, an annual ride event in Vermont and making resources available so that all may discover adventure and joy on roads and trails.