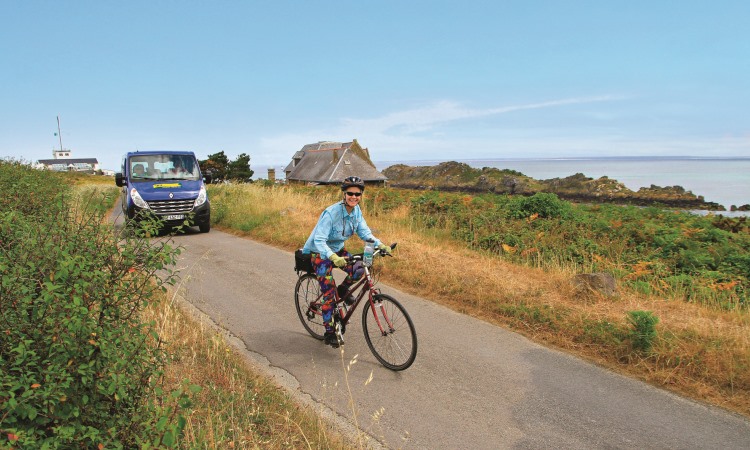 You've booked your first VBT vacation, found the perfect suitcase, and grabbed a great guidebook on your destination. To help you get ready for your VBT biking tour, check out our list of top tips for first-time travelers below as the next step on your travel prep to-do list.
Read up on local customs
Your VBT Trip Leaders will be indispensable in this area, but doing a little research on your own can help you feel more prepared for your trip. Read about some of the local customs and etiquette to familiarize yourself with the country (or countries) you'll be visiting during your VBT vacation. Go over your itinerary so you have a clear sense of what your trip will look like.
Get your documents together
Gather all the documents you need for your trip far in advance. Receiving your passport can take more than two months in some cases, so you want to allow plenty of time if you need to renew it. Make sure your passport is valid until six months after the end of your trip. It's a smart idea to make photocopies of your passport to carry with you, too. For some trips, such as our Vietnam biking tour, you may also need to secure a visa.
In addition, schedule appointments to receive any immunizations you may require before traveling. Check with your doctor, too, to ensure you'll have enough of any prescribed medications for the duration of your trip.
Pack smart
Don't wait until the last minute to pack! A better strategy is to start packing a few weeks in advance so you have time to edit your suitcase and ensure you're only bringing the essentials. Pack light and make sure you have everything you need – electrical plug adapters are one important yet frequently forgotten item. If you're not quite sure about what to bring, check out our packing checklist for everything you'll need on and off the road here.
Make air travel easier
With a little strategic preparation, air travel doesn't have to be a pain. Think about signing up for TSA Pre-Check, which lets you go through security faster, and pack healthy snacks for your flight. You can read more VBT tips for making air travel easier here.
Have an open mind
Travel is an immersive, mind-expanding experience, so make sure you're ready for it by approaching your trip with an open mind. While you're traveling, try new foods you typically shy away from, strike up conversations with locals and soak in your experience through every one of your senses. You'll make memories and friendships to last a lifetime.
To request a free VBT catalog and learn more about other exciting destinations throughout the world, click here. If you would like to speak with one of our Tour Consultants, please call 800-245-3868. They are available Monday through Friday from 8:30 a.m. – 6:30 p.m. EST and Saturday from 10:00 a.m. – 3:00 p.m.