Looking for VBT Walking Vacations? All VBT Walking Vacations have moved to our sister company, Country Walkers. The same tours you know and love, plus exciting new itineraries, are available to book through their website.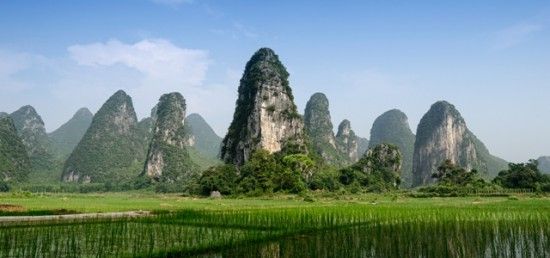 China is an exciting and beautiful country steeped in tradition, history and culture. Travelers on our new Walking China: Footpaths to Shangri-La vacation will visit some of the country's best attractions and learn about local life first-hand during this new tour that explores everything from the bustling streets of Shanghai to the beautiful tranquility of the Yunnan province. Travelers who opt for our pre-trip extension in Beijing will also get a chance to walk along the Great Wall of China. Learn more by checking out our top 5 reasons why you should take a walking tour of China with VBT.
Learn about Chinese Culture First-hand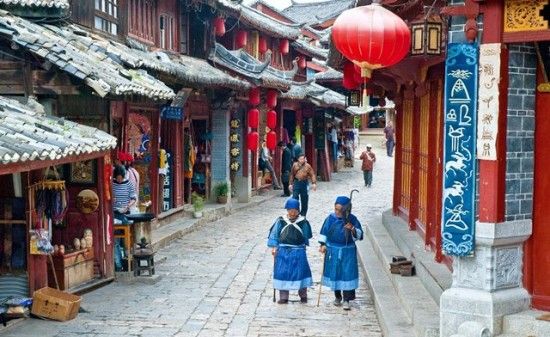 As with all VBT tours, we make a point to facilitate interactions with the locals as much as possible. On this vacation you'll have many memorable encounters including chatting with local farmers during a walk along the Yulong River, visiting young students at a school in Wenhai, and discovering the centuries-old secrets of making Nixi's distinctive black clay pottery during a demonstration with a local family in their home.
Walk to the Breathtaking Tiger Leaping Gorge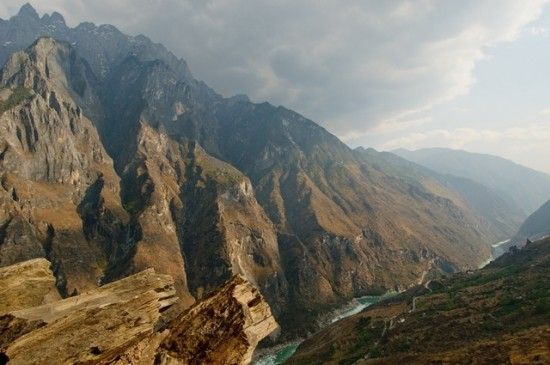 Fewer than 100 miles from its source high in the Himalayas, we'll take an invigorating walk on Day 8 along the Jinsha River—a main tributary of the Yangtze—to the stunning Tiger Leaping Gorge, one of the deepest river canyons in the world. Along the way our local Trip Leaders will fill us in on the story behind the canyon's name as we admire the Jinsha's jade-green waters.
Chinese Cooking Class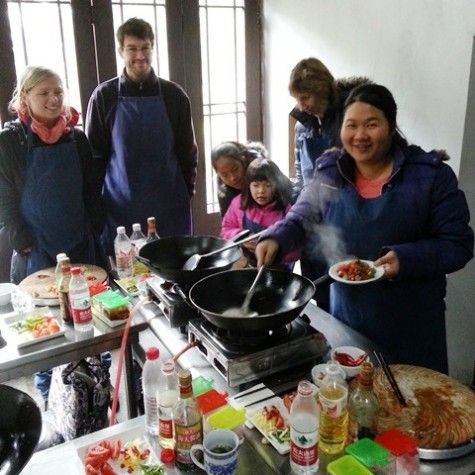 In addition to enjoying many authentic meals at local restaurants during our tour, we'll learn how to prepare flavorful dishes during an included lesson at the Yangshuo Cooking School on Day 4. Under the guidance of a local chef, we'll prepare our own lunch full of several delightful dishes—including steamed stuffed vegetables and a traditional Chinese stir fry—made with just a few simple, fresh ingredients and a wok.
Visit Majestic Buddhist Temples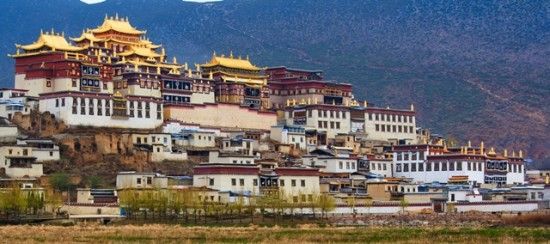 We'll have the opportunity to visit a few Buddhist temples during our vacation but perhaps the highlight is our visit to the Songstam Monastery in Shangri-La on Day 9. This temple is one of the largest monasteries east of the Tibetan capital of Lhasa and is home to more than 500 monks. Once we arrive, you may explore the complex on your own or join one of our Trip Leaders to learn more about the history and culture of Buddhism.
Shanghai



The tour concludes in literally the largest city—by population—in the world, Shanghai. During our stay we'll spend a morning on a walking tour down the famed Nanjing Road, a bustling pedestrian street with many shopping opportunities. We'll continue our walk along the Bund waterfront and slowly make our way to the city's famous Yuyuan Garden. You'll also have ample time to discover more of Shanghai on your own if you opt for the post-trip extension.
These are just some examples of the wonders you'll discover on our new Walking China: Footpaths to Shangri-La​ vacation. If you would like to reserve a vacation or speak with one of our Tour Consultants, please call 800-245-3868 or visit www.vbt.com. They are available Monday-Friday from 8:30am to 6:30pm EST and Saturdays from 10:00am to 3:00pm EST.