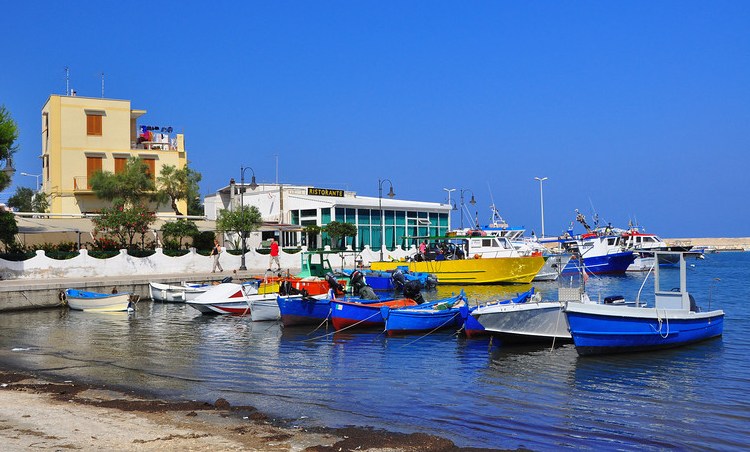 There are many reasons to travel to the Puglia region of southern Italy. Often overlooked, Puglia is a coastal paradise full of delicious food, stunning scenery, unique architecture and welcoming locals. With VBT, you'll not only cycle along coastal roads that overlook the glistening waters of the Adriatic, but you'll also glide past ancient olive groves and the iconic trulli homes of Alberobello. Each spectacular day concludes with a fresh meal and a comfortable stay in cozy masserie— authentic 16th-century fortified farms. To help you learn more about one of our favorite regions, we've compiled our Top 5 reasons to join VBT and uncover a part of Italy that may be less familiar—but is by no means less inviting—on our Puglia: Italy's Undiscovered Coast bicycling vacation.
The Bike Routes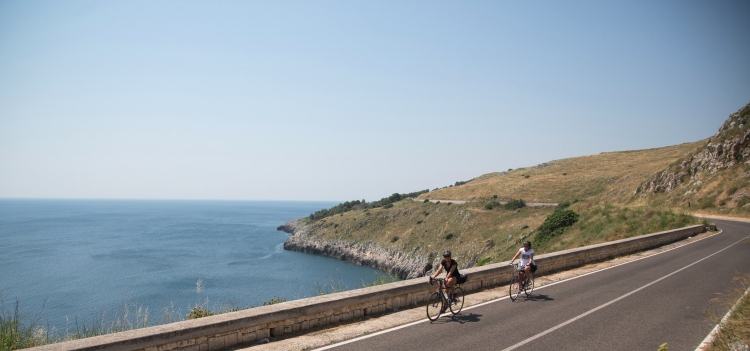 Puglia is a rural and scenic region located on the "heel" of Italy's boot. The peninsula is at the convergence of the Adriatic and Ionian seas and our cycling routes offer everything from wonderful views along the rugged Adriatic coast to peaceful country roads through 800-year-old olive groves. One VBT traveler said "The last riding day, on the plateau over the Adriatic and Ionian Seas, is the loveliest route I have ever ridden." And know that you'll be in good hands with our expert, local Trip Leaders guiding you along the way and making sweeps along the route with our outfitted VBT support van, ready to assist in any way.
The "Off-the-beaten-path" Feel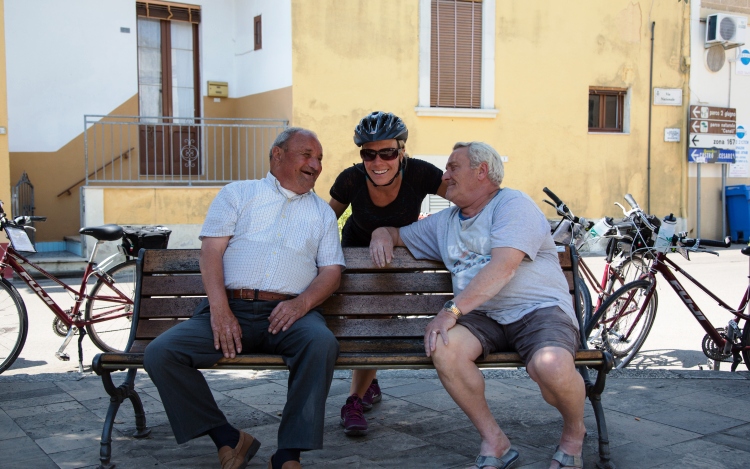 Our Puglia vacation is dubbed "Italy's Undiscovered Coast" and as one of our travelers can attest, "the trip title is very accurate—this 'undiscovered' area of Italy was a delight. There were few tourists, lots of contacts with local people, beautiful scenery, and great food." Our Trip Leaders are all natives of the region and know the roads, people, history, and customs of the region like the back of their hand. Since Puglia is less of a tourist destination, you'll be immersed in local culture during enlightening interactions with the locals, home-hosted meals, a guided tours of the trulli house, and stays in family-run accommodations.
The Masserie
Far away from any chain hotel, the countryside in Puglia is dotted with historic, fortified farms—known as masserie—which have been renovated into amazing farm hotels and 5-star resorts. The fortified masserie originated around the 16th century as a means to ward off attacks by pirates and brigands. They feature high boundary walls, angular towers, drawbridges and watchtowers. Inside the walls, families worked and lived together with their own church, oil mill and oven to bake bread. Today, the masserie that we'll stay at are destinations unto themselves with many modern amenities while maintaining their historic charm. "The gorgeous garden, underground spa and surrounding olive groves would all be enough by itself. But the food here takes it to another level. We took the cooking class and reveled in the delicious dinners and endless breakfast buffet," said one VBT traveler after returning from this vacation.
The Trulli


Although Puglia is home to ancient temples, medieval relics and early Roman castles; it is perhaps best known—architecturally—for its trulli houses. A trullo is a unique type of building consisting of a whitewashed, round house topped by a large conical roff made from local stones that are all assembled without mortar. It is believed that trulli originated as storage sheds built for agricultural implements but eventually they became dwellings, with adjoining buildings added as families grew. Many trulli are still used and inhabited today, and some of their roofs show mysterious chalk marks, which legends had it, can either to protect from evil or bless the dwelling. One VBT traveler said "we were drawn to Puglia because of the charming, quirky trulli houses found in this region. I delighted in every one of these amazing structures I saw, whether the vast numbers in the World Heritage site of Alborobello or the unpretentious homes we rode by. My curiosity was satisfied by our opportunity to see the inside of a trullo and how the architecture perfectly suited the environment."
The Food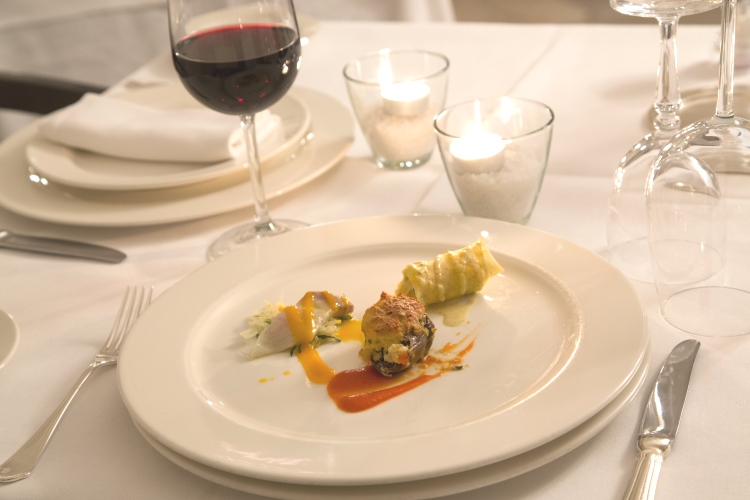 The location of Puglia within Italy directly reflects the food that the region is known for, and it even received a UNESCO heritage award for its Mediterranean cuisine. Because of the warm and sunny climate, Puglia ranks first in Italy in the production of olive oil and wine, and second for almonds. VBT offers an unparalleled foodie experience while on the Puglia vacation. The tour's itinerary features cooking classes, wine tastings and even a home-hosted lunch and olive oil tasting with a local family. A VBT traveler recalled her experience with the cuisine quite fondly, "I long for the great food we were introduced to. Breaking open fresh green pods to find sweet, tender almonds inside and feasting on olives, cheeses, seafood, and the local Primitivo red wine was just glorious. Did I mention I learned to make pasta with the master chef at the amazing masseria where we first stayed?"
These are just some of the tour highlights you'll experience on our Puglia: Italy's Undiscovered Coast ​biking tour. If you would like to reserve a vacation please fill out our Request a Reservation form online or to speak with one of our Tour Consultants, please call 800-245-3868. They are available Monday-Friday from 8:30am to 6:30pm EST and Saturdays from 10:00am to 3:00pm EST.