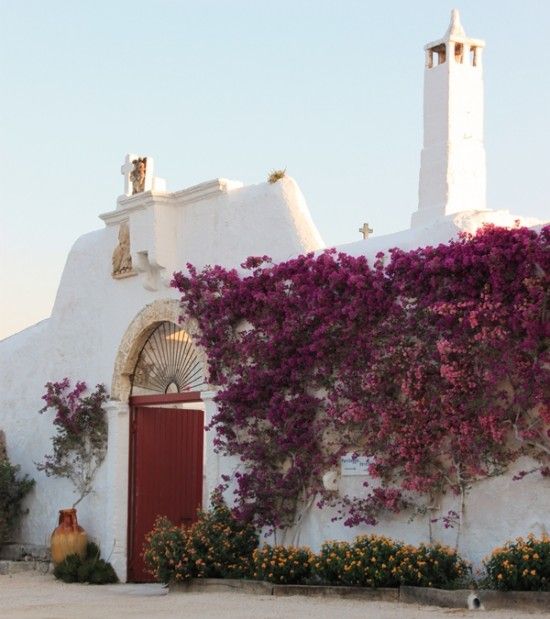 At VBT we know how important your travel accommodations are to the overall experience of your vacation. We pride ourselves on carefully selecting authentic and charming places to stay at while on tour which accurately reflect the atmosphere of your destination. Italy's Puglia region is home to historic fortified farms that the locals refer to as masserie (or singularly, masseria). These large farms—which were fortified around the 16th century to ward off attacks by pirates and brigands—feature high boundary walls, angular towers, drawbridges and watchtowers. Inside the walls, families worked and lived alongside their own church, oil mill and oven to bake bread. These farms would also house cisterns for water, storage rooms for tools and hay, stables, and everything else needed for day-to-day life. Here are some examples of masserie that you'll stay at while on our Puglia: Italy's Undiscovered Coast ​ biking vacation.
Masseria Torre Coccaro



Located about halfway between the town of Fasano and the coastal hamlet of Savelletri, the Masseria Torre Coccaro is a 16th century farm known for its watchtower and the centuries-old olive groves and carob trees that surround it. It blends the characteristic whitewashed look of historic masserie with the amenities of a 5-star resort like offering finely prepared cuisine from local ingredients grown on site. The Torre Coccaro also features an onsite Aveda Health Club uniquely set in a series of caves. Its multiple jacuzzi pools are kept at a variety of temperatures and its hammam bath offers beauty treatments and relaxing massages. After an enriching day on the road, the beautifully designed swimming pool, nestled among the olive trees and palms, is perfect for a refreshing dip.
Masseria Torre del Diamante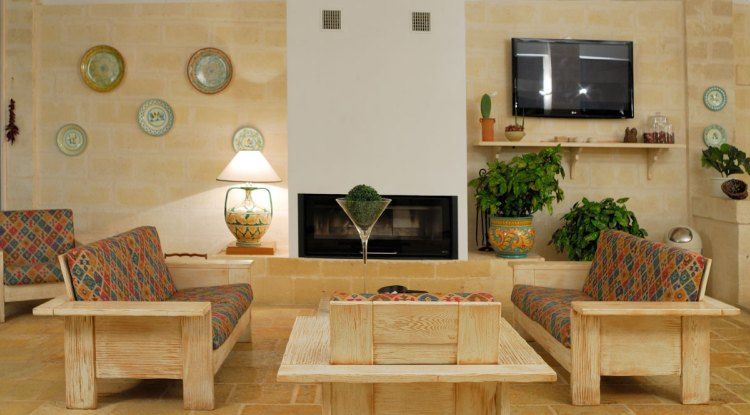 The Masseria Torre Del Diamante is located in the countryside of Fasano that is dotted with century-old olive trees. Born from a historical core of an ancient masseria, it was carefully renovated and expanded while respecting the original materials. Torre del Diamante also has amenities like a wonderful pool, large manicured gardens, a restaurant featuring traditional gastronomy and a panoramic view over its enchanting natural setting.
Masseria Montelauro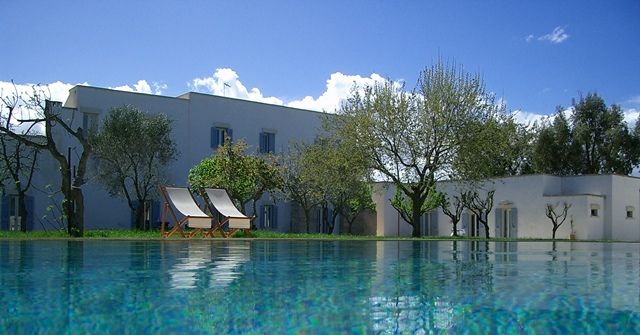 Otranto's Masseria Montelauro is a farmhouse that was originally built in 1878 and later restored with full respect for its original design and architecture. Each room has its own entryway to the masseria's lush gardens which retain all the colors and fruits that traditionally adorn the Puglian countryside. Spend some of your free time here relaxing in the swimming pool, which is in the inner courtyard and surrounded by an inviting orchard.
These are just some examples of the unique accommodations you'll stay at on our Puglia: Italy's Undiscovered Coast ​biking tour. If you would like to reserve a vacation or speak with one of our Tour Consultants, please call 800-245-3868. They are available Monday-Friday from 8:30am to 6:30pm EST and Saturdays from 10:00am to 3:00pm EST.