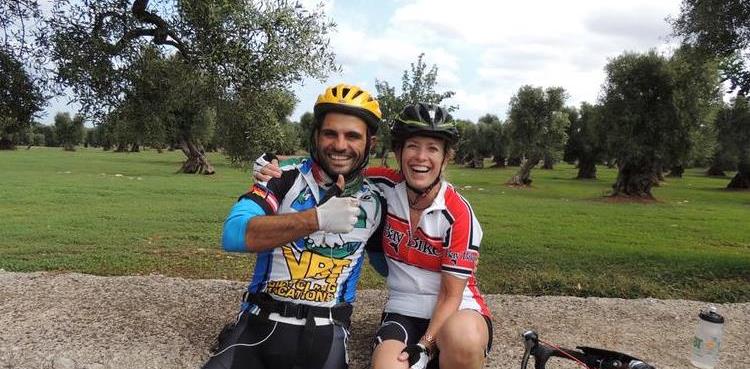 Do you enjoy riding your bike around your hometown as a way to explore the natural surroundings? If so, a biking vacation could be the perfect way for you to travel the world. Bicycle touring has become one of the best ways to truly immerse yourself in the culture and traditions of your destination—and it's a great way to stay healthy! The first step is deciding where you want to travel to; and we're confident that one of our many unique and exciting biking itineraries will be just the right fit.
Depending upon the season in which you want to travel—and which types of cultural activities really resonate with your interests—we have many great trips to choose from. Maybe you know you want to see Italy, but don't know which region? Or you've always wanted to visit Europe but you're worried because you don't speak a foreign language? Or maybe you want to try an active vacation closer to home to see if you really like it? To help get the ball rolling we've compiled a list of the Top 5 Vacations that first-time VBT travelers booked last year. If you click on each tour name, you will be taken to that tour's webpage where you can find traveler reviews, photos, daily itineraries and everything you'll need to make your choice. Enjoy!
The Czech Republic, Germany & Austria ​biking vacation
Rated 4.9/5 by VBT travelers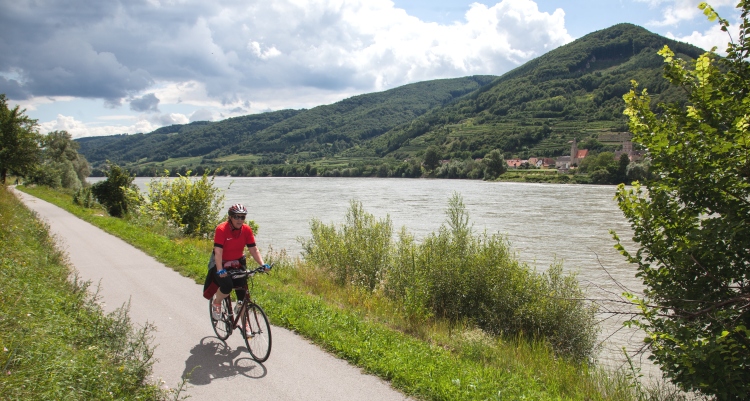 If cultural immersion is an important part of your travel needs, this tour into the heart of Central Europe visits three distinct countries in one amazing vacation. Highlights of this bike tour include a guided tour of historic Český Krumlov—a UNESCO World Heritage Site, crossing into Germany at a unique, pedestrian-only border crossing, lunch and conversation with a Bavarian family, and a cruise on the Danube as you admire one of the most scenic landscapes in Europe. And don't worry, our expert trip leaders are multi-lingual and can easily help facilitate your conversations with locals.
What our travelers say: "This was our first no-kids vacation and a celebration of my husband's retirement and we hit a homerun in choosing VBT and this specific trip. We especially enjoyed learning about the local culture and the intimate access we had to villages we would have missed if on a larger tour or even in a private car. We will be back!" – VBT traveler from NY
Tuscany by the Sea biking vacation
Rated 4.9/5 by VBT travelers

Join us to discover a hidden pocket of Tuscany—the unspoiled Maremma region—on our longest running Tuscany tour. Highlights of this bike vacation include stays at charming agriturismi that produce their own wines and olive oils, cooking lessons, walking the ramparts of ancient walled cities, gelato sampling, and cycling through historic towns, nature reserves and along routes with sweeping views of the sea.
What our travelers say: "My wife and I took our first trip with VBT in late October and can't say enough good things about it! Everything from the organization of the trip to the accommodations to the scenery to the food and of course the personal attention from our great guides Marcello and Franco were all wonderful. You get an opportunity to see and learn about the real Italy, not just the touristy Italy. We had a great time and are looking forward to another VBT vacation in the future." – VBT traveler from NY
California Wine Country & The Pacific Coast biking vacation
Rated 5/5 by VBT travelers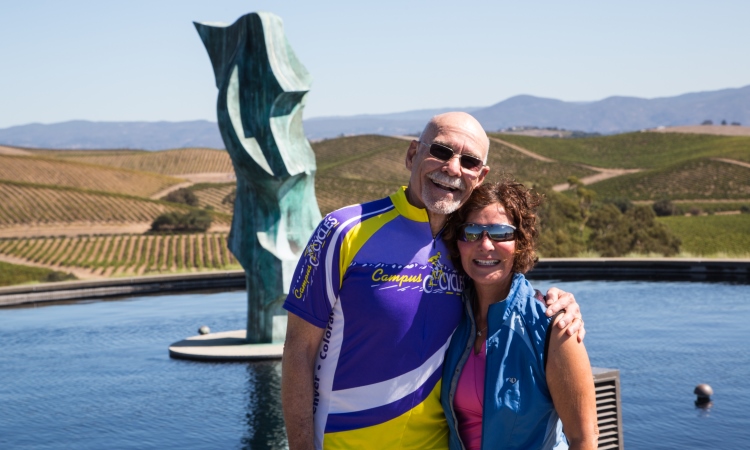 Our most popular U.S. vacation is also a big hit with first-time travelers. Many frequent VBT travelers start out with our California biking tour due to the ease of travel (no cross-Atlantic flights) and the stunning scenery. With VBT you'll enjoy bike rides among stately redwood groves and rolling hillside vineyards; and along the rugged coast of the Pacific Ocean. Off your bike, you'll luxuriate in charming lodgings and satisfy your appetite with fresh Californian cuisine.
What our travelers say: "This was our first VBT trip, and we could not have had a better time. The riding was great with a few challenging hills and always beautiful scenery. The winery stops were well placed and enjoyable. The food and guides were fantastic. It really was the perfect combination of riding, relaxing, organized activities and free time." – VBT traveler from OH
Ireland: Galway & the Connemara Coast biking vacation
Rated 4.9/5 by VBT travelers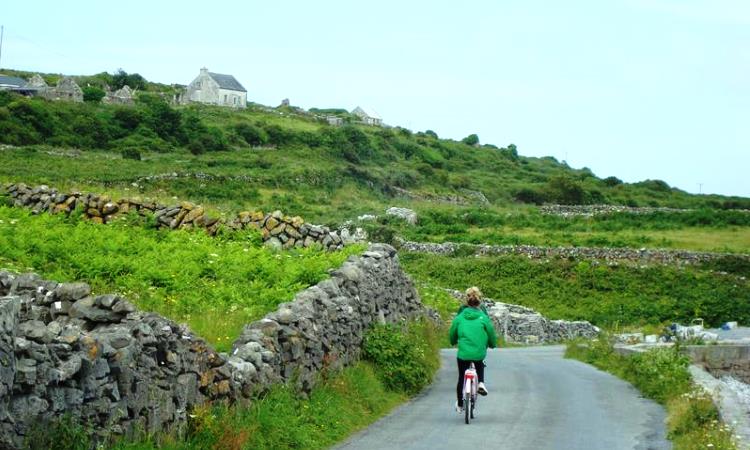 One of the great things about our Ireland biking tour for new travelers is that you can experience a slice of European life while being able to communicate perfectly with friendly locals in English. You'll discover the breathtaking landscapes, ancient roots and colorful people of Ireland the best way—by bicycle—on this sweep of the country's west coast. Along the way, you'll stay in charming, family-run inns and enjoy special events—such as a walk with a historian and an authentic pub lunch where you can take in some traditional Irish music.
What our travelers say: "Riding through the green landscape and along the pristine coastline was spectacular. This was our first VBT tour and it was truly a gem. Each day was better than the previous day, from the routes we rode, to the lunch we ate, to the spectacular lodgings. We are hooked and can't wait for our next trip!" – VBT traveler from CA
Puglia: Italy's Undiscovered Coast biking vacation
Rated 4.9/5 by VBT travelers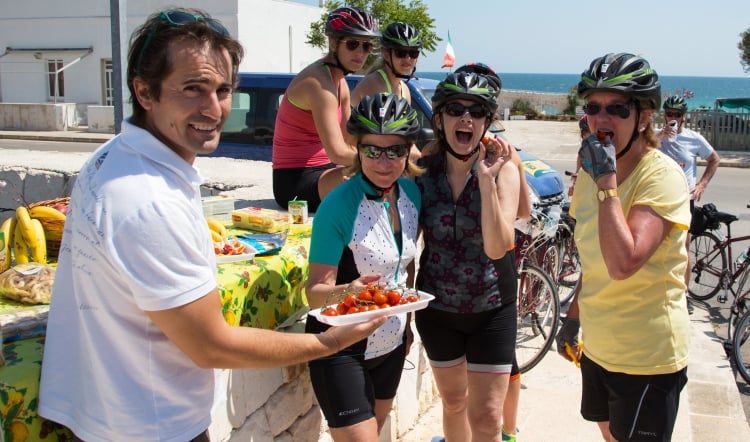 Explore a different side of Italy, where local life moves at the gentle pace of the lapping sea. Highlights of this vacation include exploring the iconic trulli homes of Alberobello with a local historian, stays at masserie, a home-hosted lunch and olive oil tasting with a local family, and cycling along the dramatic Adriatic Seacoast to the town of Porto Badisco—famous for its azure waters and grottoes.
What our travelers say: "This was our first bike tour, and it was perfect! The accommodations were first rate, the food was great, and we loved all of the biking. That being said, the trip wouldn't have been as memorable without our excellent guides Debora and Sandro. They were always helpful, encouraging, and fun. We are very glad that we did the pre-trip extension in Matera--a fascinating place. Can't wait to do another VBT trip!" – VBT traveler from FL
These are just a few examples of the memorable vacations that VBT offers. To view all of our biking tours please click here and to request a catalog please click here. If you would like to reserve a vacation or speak with one of our Tour Consultants, please call fill out this form or call 800-245-3868. They are available Monday-Friday from 8:30am to 6:30pm EST and Saturdays from 10:00am to 3:00pm.